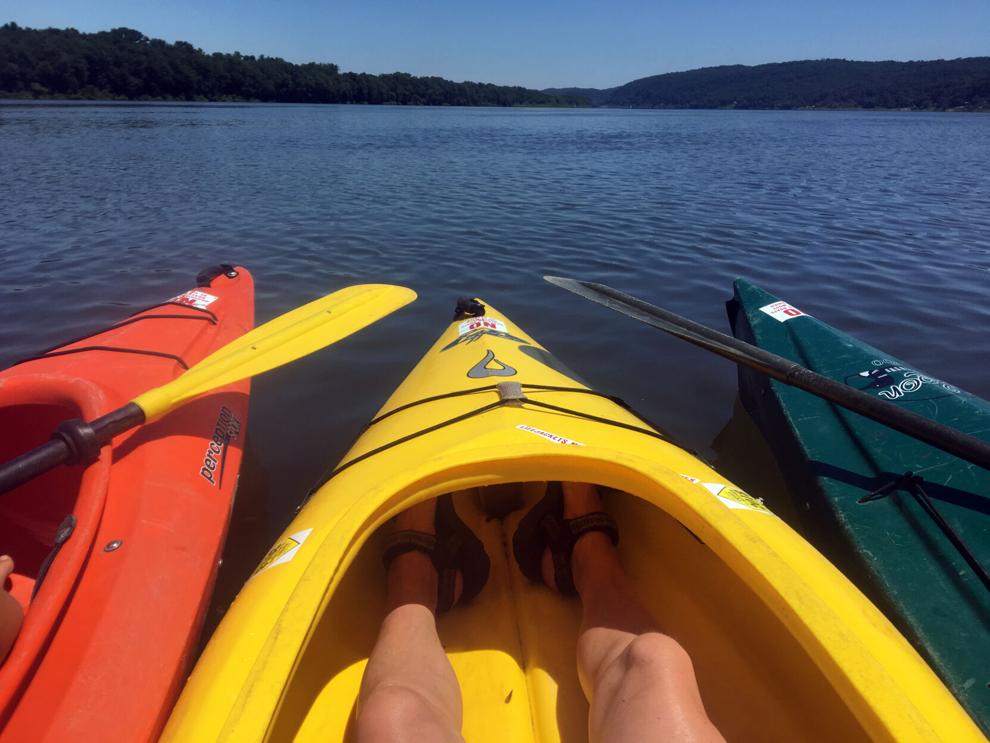 Outdoor fun is never far away in Lancaster. I belong to a women's hiking group and every other Sunday we take our dogs out for hours on local trails. And, with two rivers nearby, Lancaster offers ample opportunities to get on the water. Here are my top 5 picks for hiking and being on the water this summer and fall:
Hiking:
• Kelly's Run – Kelly's Run is a well-known trail in southern Lancaster County in Holtwood, about 3.7 miles long in a loop. This trail has a lovely mix of terrain, including meadows, woods, and an overlook of the Susquehanna River. Half of the trail follows the tumbling waters of Kelly's Run itself. This trail is gorgeous year round. In the spring the water is high and the rhododendron and mountain laurel are in bloom, in summer it's lushly green, and in the fall the woods are ablaze with color. The trailhead has a spacious parking lot but it's best to get there early because it is quite a popular spot. There's a trail map at LancasterConservancy.org/preserves/kellys-run.
• Trout Run – Also in the southern part of the county, Trout Run also offers stream-side hiking in a far less visited location than Kelly's Run. Trout Run is about 2.3 miles through mostly woods. There aren't any dramatic overlooks, but the walk is gorgeous and the sound of the water rushing over the rocks is soothing to the soul. You can extend your walk by including nearby Steinman Run trail for another 2.6 miles. Find a trail map at LancasterConservancy.org/preserves/trout-run.
• Nolde Forest – In the northern part of the county, the trails in Nolde Forest are well-kept and many are broad enough to be accessible by wheelchair. Nolde Forest used to be the estate of the Nolde family and their stone mansion still stands as park headquarters. There is a little stream running through the center of the park and two ponds for spotting turtles and frogs. You can make your walk as long (up to 10 miles) or short as you want because the trails wind and intersect. The hushed nature of these woods make it a good spot for quiet introspection. For a trail map, go to www.dcnr.pa.gov/StateParks/ and search by park name.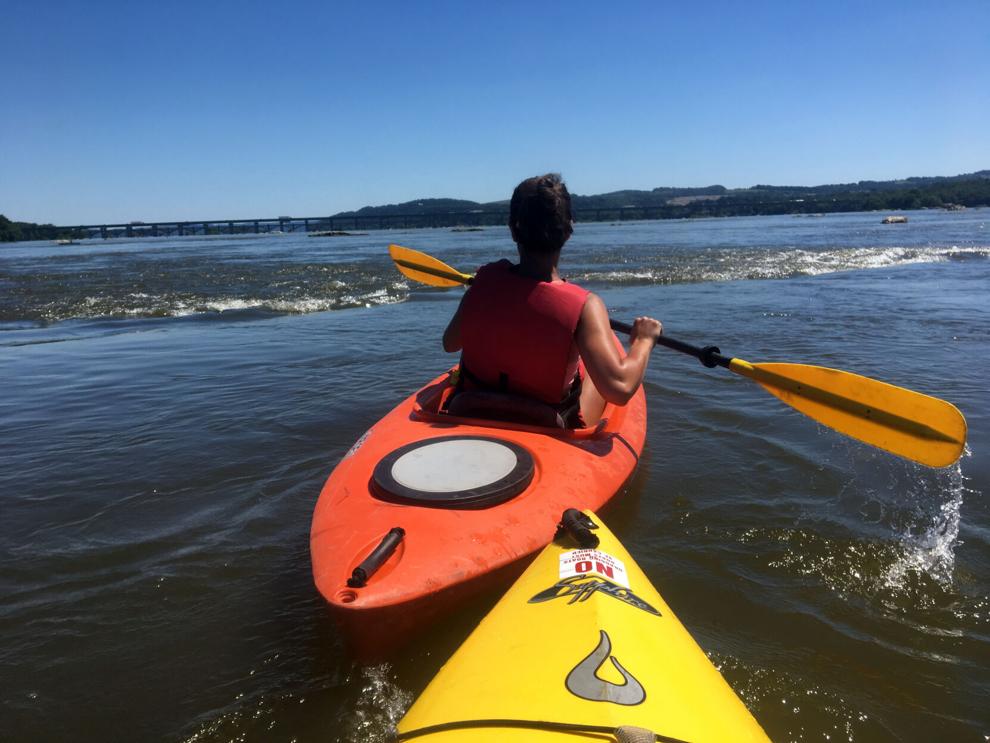 On the water:
• Tubing on the Conestoga – Grab your swimsuit and an inner tube and jump into the Conestoga River for a relaxing afternoon of drifting with the slow water. You might see wood ducks, great blue herons, kingfishers or mallards. Keep an eye out for snapping turtles. There are many access points to the Conestoga, including Conestoga Pines Park, Lancaster County Central Park, Perelman Park, Stone Quarry Road Park and many unnamed spots where you can park your car and hop in. Just make sure you've got someone to pick you up when you're ready to come home.
• Kayaking on the Susquehanna – If you have your own kayak, take it to the broad Susquehanna and explore the lovely scenery and diverse animal habitats. Bald eagles and ospreys are almost certain to be sighted, as well as wading birds in the shore areas. I've also seen muskrats and of course there are bass, pike and walleye. If you don't own a kayak, Shank's Mare Outfitters in Wrightsville will be happy to rent you one for a day of paddling, plus they offer classes, music, and guided outings. There are many access points on the river, with a complete list at SusquehannaRiverLands.com.