When it comes to farm stands, Lancaster County residents have so many options that they can cherry pick where they choose buy farm fresh produce.
Along many roads, busy and less-traveled, you'll find roadside stands selling sweet corn, juicy tomatoes and more seasonal fruit and vegetables.  
We asked readers to tell us their favorite roadside farm stands and what makes them special. We've highlighted the most-mentioned places and some of their notable purchases.
Share your favorites with us in the comments. 
The Corn Wagon received the most mentions, by far. Just as the name implies, multiple wagons filled with corn sit in a long line at this Lancaster farm along Route 741. However, you'll have to wait for those deals: the Corn Wagon doesn't open until July. 
Notable buys : Sweet corn (obviously), cabbage, cucumbers, watermelon, peppers, strawberries
Hours: Monday to Saturday, July through November (closed Sundays)
Location: 2100 Millersville Road (Route 741 ), Lancaster
---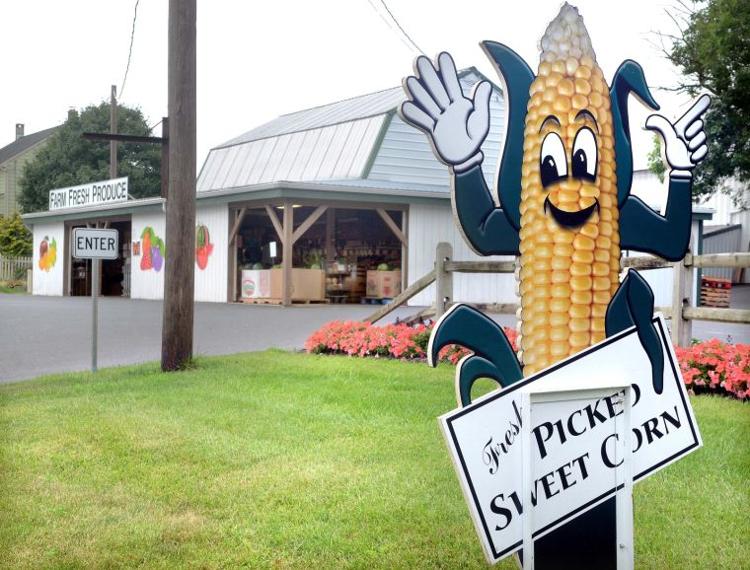 Reiff's has a full-line of seasonal produce picked from their 60-acre farm or from neighboring farms. The farm stand draws regular customers to pick up homegrown favorites such as sweet corn and 40 different varieties of peaches, nectarines and plums. 
Notable buys: Sweet corn, peaches, strawberries, baked goods
Hours: 8 a.m. to 8 p.m. Monday through Friday; 8 a.m. to 4 p.m. Saturdays, March through November
Location: 2902 Rothsville Road, Ephrata
---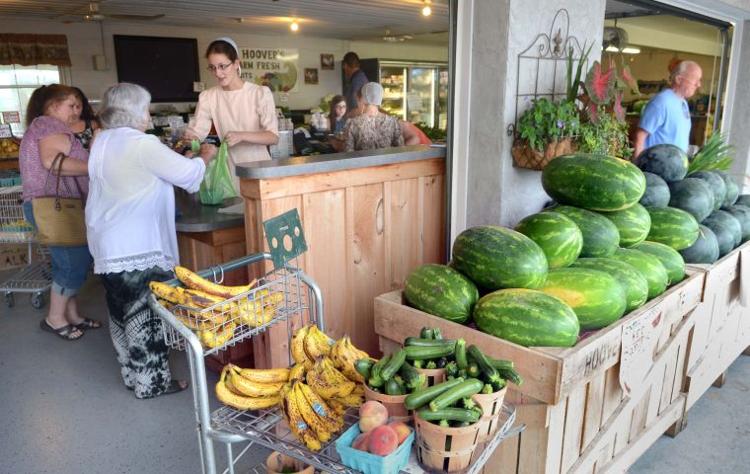 Hoover's specializes in homegrown sweet corn and strawberries, among other homegrown produce grown on the Lititz area farm.  If you'd rather pick your own strawberries, you can travel to a patch located slightly up the road from the market. 
Hours: Monday-Friday, 8 a.m. to 7 p.m., and Saturday, 8 a.m. to 5 p.m.; April to November
Location: 30 Erb's Bridge Road, Lititz
---
This family-owned and operated farm market has two locations: Lancaster Central Market and Meck's Farm Market in Strasburg, which opened in 2015. In addition to fruit and vegetables grown on its 60-acre farm, Meck's also sells locally-made dairy products, baked goods, local raw honey and jams. The standout products are lettuces, basil and bok choy grown in a hydroponic greenhouse. 
Hours: Meck's Farm Market — 8 a.m.- 6 p.m. Monday-Friday; 8 p.m.-4 p.m. Saturday (year-round); Lancaster Central Market — 6 a.m.-4p.m. Tuesday and Friday; 6 a.m.-2 p.m. Saturday, (year-round) 
Location: 1955 Beaver Valley Pike, Strasburg
---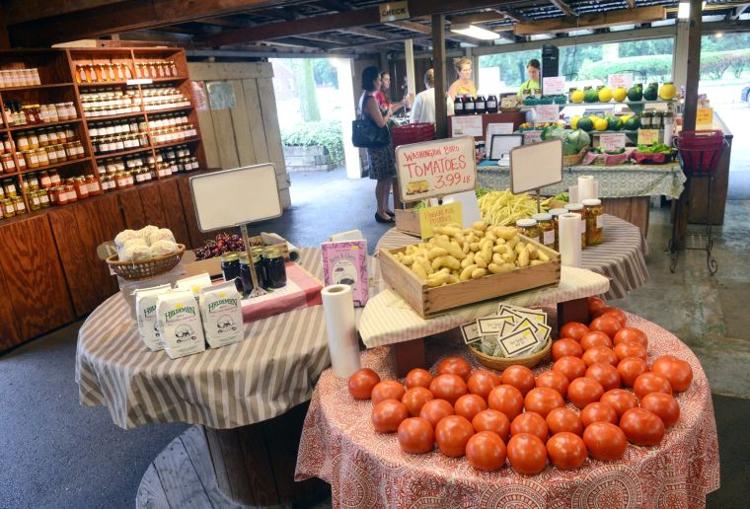 Buy everything from fresh, homegrown sweet corn to a pickup truck load of mulch. At the farm, the sweet corn is planted under plastic, which allows customers to get that first taste of corn by mid- to late June. Later in the summer season, customers can choose from 54 varieties of peaches and more than 100 varieties of pumpkins and gourds in the fall.
Hours: 10 a.m. to 5:30 p.m., Monday-Friday; 9 a.m.-3 p.m. Saturday; April through October
Location:  2325 Lititz Pike, Lancaster