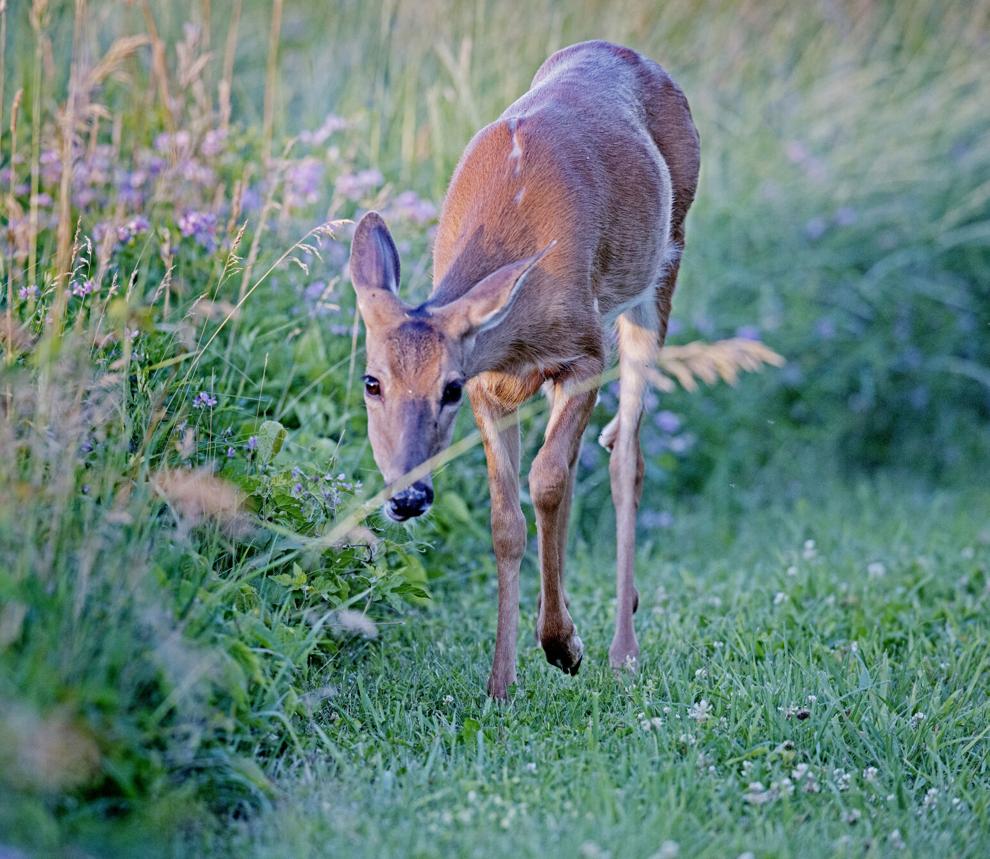 A little over a month ago, I was walking along a trail in the Farmingdale Trails off Farmingdale Road in East Hempfield Township photographing birds.
I've recently rediscovered this area. I grew up close by, and it has changed quite a bit over 45 years.
When I went there as a young teenager, it was mostly fields, dirt roads that I believe were part of the brick company, and some woods. Now a lot of the area is wooded, and there are trails and markers that tell some history of the area.
It's rather common to see deer when I'm walking there, and I photograph them. This particular evening, I'd seen several deer and one looked like it was watching me, too.
I had stopped to photograph bluebirds in a tree, and when I looked to my left, I saw a young deer not too far from me along the trail. I shot a couple pictures of the deer, but I only had the long lens on the camera so before too long it was too close for pictures. So, I pulled out my iPhone from my pocket and started shooting video.
The deer came right up to me, sniffed my hand and walked a few feet away, where it ate some of the vegetation. It came back and took a closer look at me, then it continued down the trail.
THE METHOD: Nikon D800 camera with a Nikon 400 mm f-2.8 lens. I was using a monopod for stability with the big lens. The shutter speed was 1/800th of a second with the aperture set at f-4.5 and the ISO was 2500. I used the low aperture so I'd have shallow depth of field.
Through the Viewfinder is a weekly feature by LNP | LancasterOnline photographers exploring the art of black-and-white and color photography.