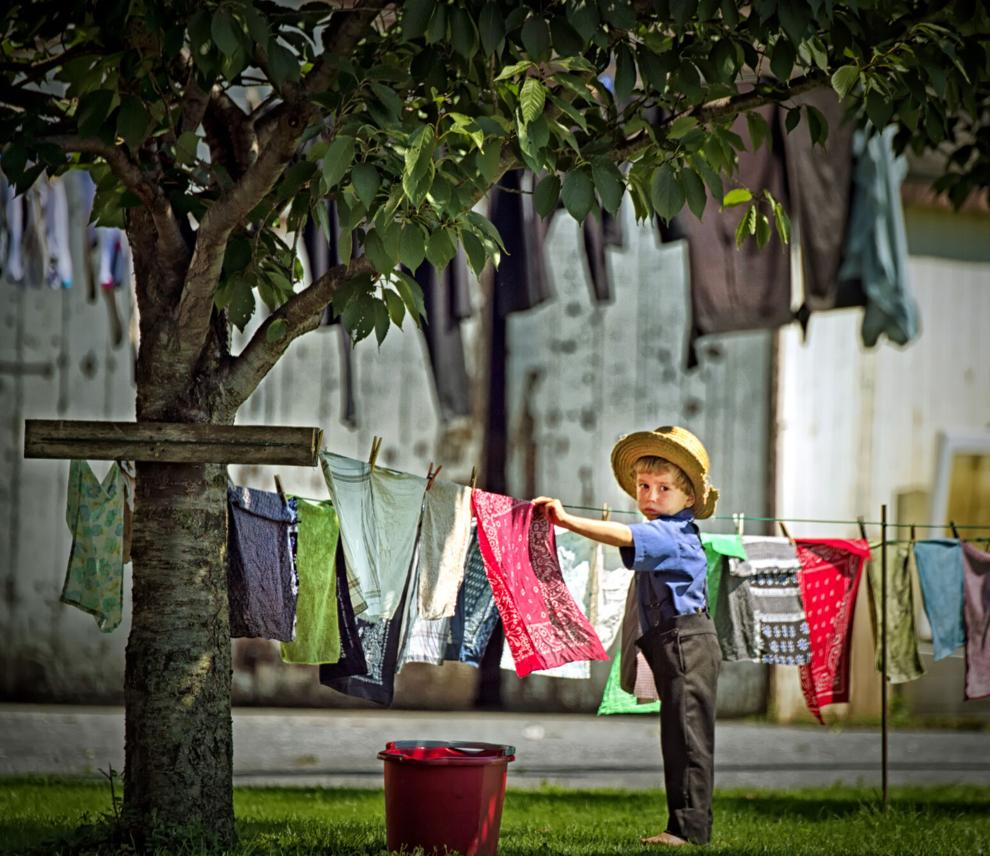 Driving from assignment to assignment throughout the county is when I find my best feature photos, not when I'm actually looking for features and have the time to stop and really work it. This shot is a perfect example.
I was driving from a shoot in Strasburg on my way to another assignment. I could see this frame as I was driving down Cherry Lane and, checking my rear view mirror to make sure there was no one behind me, I pulled over and shot a few frames from my car. I just found this very cute. I love how they have a lower clothesline so the little kids can help with the chores.
THE METHOD: Nikon D4s with a Nikkor 80-400mm f/4.5-5.6. Settings: 400mm; 1/2000 sec.; f/5.6; ISO 320; aperture priority; pattern metering. Processed in Adobe Photoshop and Nik Collection Color Efex Pro4.
Through the Viewfinder is a weekly feature by LNP | LancasterOnline photographers exploring the art of black-and-white and color photography.