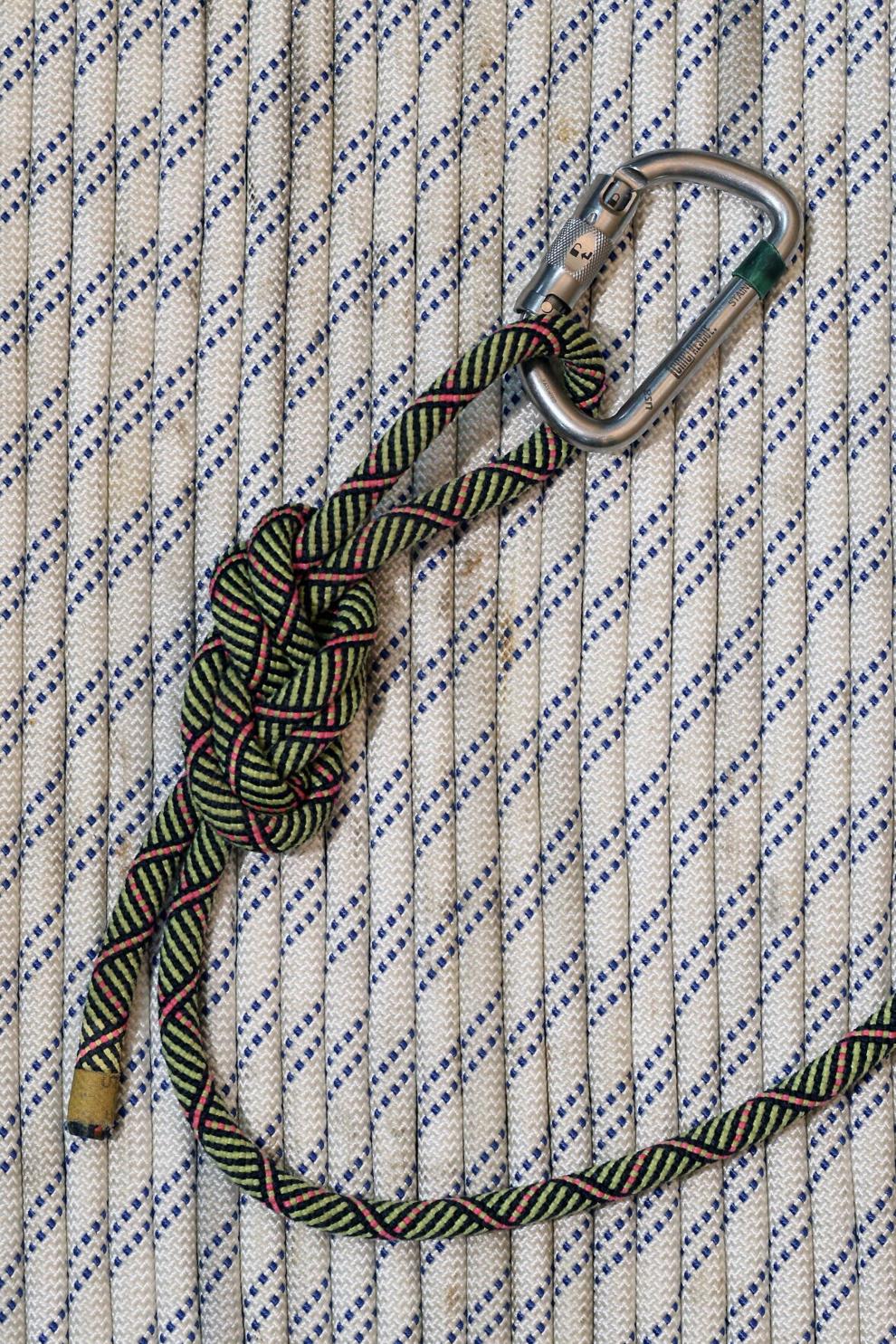 The other week I was practicing tying knots for an upcoming rescue class. I looked at the lines and colors in the rope I was using and thought this might make a nice still-life photo.
I thought, how could I make it more interesting? Then I had an idea. I took 200 feet of white rope looping back and forth to create the background. Next, I took the green rope, tied a figure-eight knot and attached the carabiner.
I shot the set up in a variety of ways at three different focal lengths and with changing lighting. My top three edits were easy to choose, but picking the final one was a bit more difficult. I chose this one because my eyes seem to travel through the image more than the others.
THE METHOD: Canon EOS 1DX with a 50 mm 1.8 lens, shutter speed of 1/125 of a second, aperture at f-5.6 at ISO 2000.
Through the Viewfinder is a weekly feature by LNP | LancasterOnline photographers exploring the art of black-and-white and color photography.