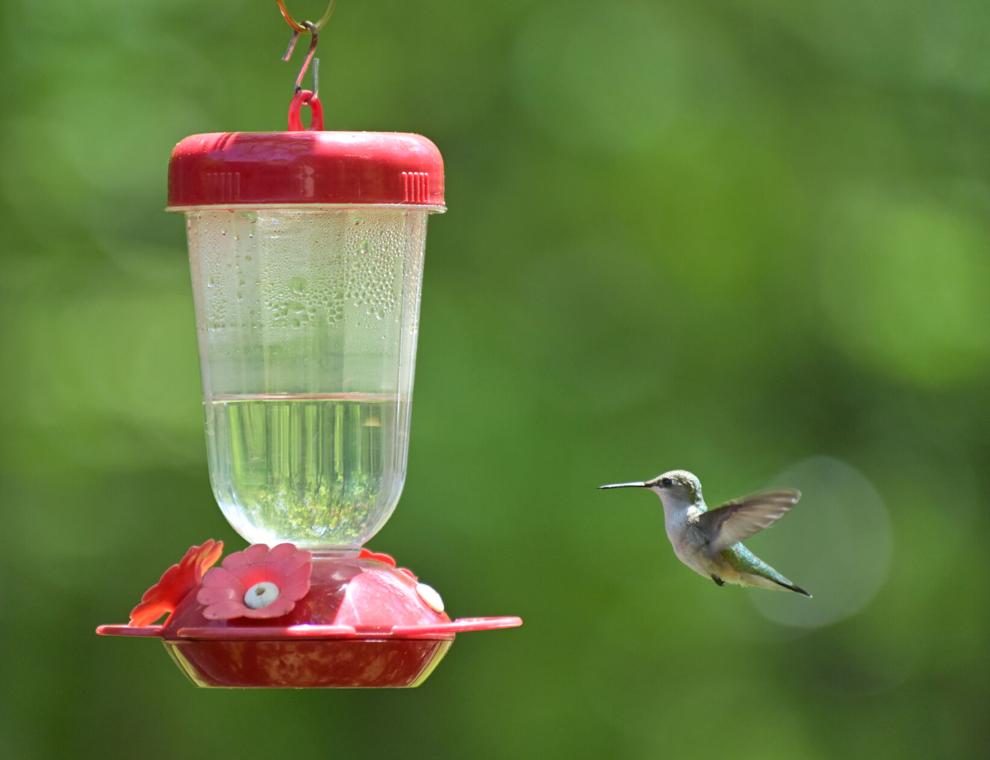 I found this female ruby-throated hummingbird in Moshannon, when we visited my bestie's family cabin in Centre County.
Her father, whom we all call Pops, makes this nectar mixture when we head north to take some time away from life's demands. Pops' favorite thing to do is sit on the porch with his binoculars and watch the wildlife around the cabin.
In the spring, we are entertained when the male hummingbirds fend off the rights to the feeder. They move so quickly and are fun to watch. It's difficult to capture their wings without motion blur because the wing beat frequency of this bird runs between 52 to 62 times a second.
We have witnessed so many different creatures over the years, but we all enjoy it most when the bears stumble in for a visit. We don't normally see many deer on Memorial Day weekend, as they are off hiding in the woods with their fawns. The bears usually don't make an appearance until we visit during the July 4th holiday.
I hope you get to take time and enjoy the wildlife wherever you might be
THE METHOD: This image was made with a Nikon D4S body with an 80-400 mm lens. The lens was fully extended, 1/1000th of a second was my shutter speed and f-5.6 was the f-stop employed. An ISO of 1000 was selected as the sun was in and out. I did use a monopod for this photo. I processed the image in Luminar which is a software made by Skylum, to add contrast, saturation and vibrance. Photoshop was used to dodge and burn some areas.
Through the Viewfinder is a weekly feature by LNP | LancasterOnline photographers exploring the art of black-and-white and color photography.