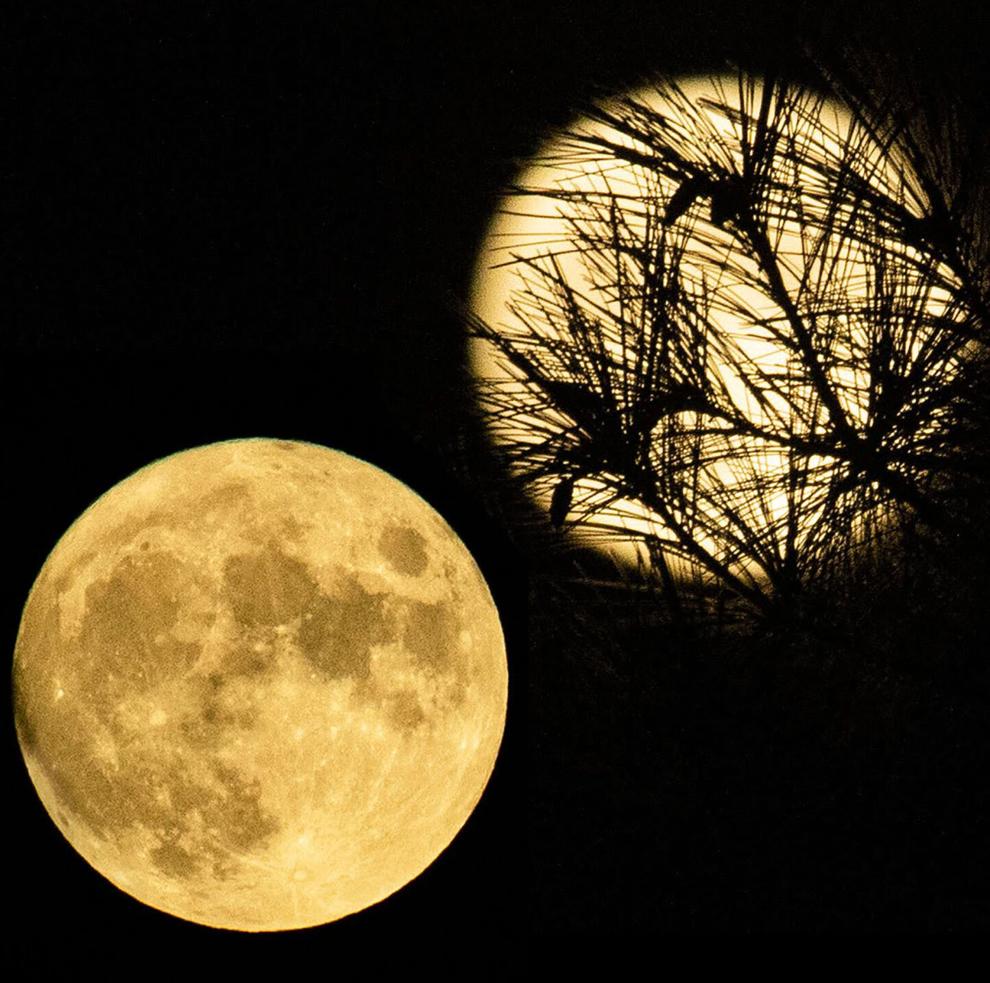 When I see a full moon, I know what to expect on social media.  
As a photographer who has a lot of (very talented) photographers as friends, my social media feed is usually swamped with moon photos every 29.5 days. 
It's not a bad thing. Most of the photos showcase the moon rising over cities or behind lighthouses or framed between skyscrapers.  
The problem with seeing so many great photos of the moon is that regular moon photos don't have the same appeal. The bar's been set higher. And, not to mention, it becomes cliche.  
What's the point of taking a photo of the moon if everyone else is going to take a photo of the moon?  
But on a Tuesday night on a walk with my dogs, I realized how big, bright and orange the moon was. I had to take at least one photo.  
I ended up taking a few and later combined two of them in photoshop.  
The harvest moon was in full effect, and it gave a fantastic silhouette to the surrounding pine trees. Between the warm glow of the harvest moon and the slowlydropping temperatures, I'm not sure I could've pictured a better welcome to autumn, even if it was cliche.  
THE METHOD: Nikon D5 with 80-400 mm ED VR lens, (cropped in-camera by using sensor crop), ISO 6400, f-25, 1/6000 sec. Shot RAW, processed in photoshop. 
Through the Viewfinder is a weekly feature by LNP | LancasterOnline photographers exploring the art of black-and-white and color photography.