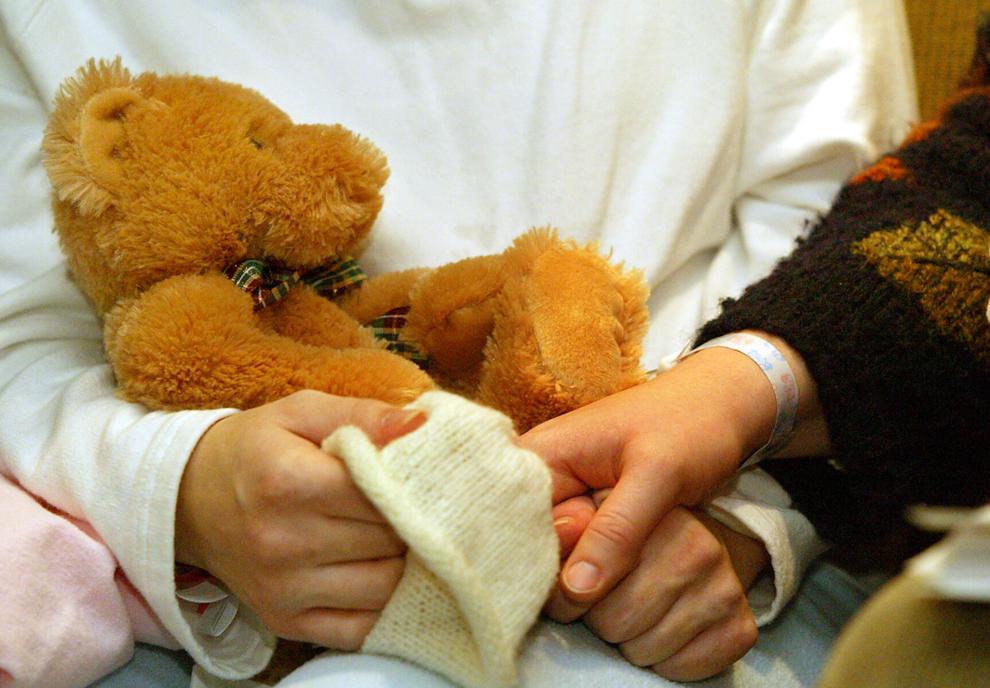 Another photo as I continue to remember the most memorable assignments of my 20 years at LNP | LancasterOnline.
After 17 years, I can still remember many details about one of the most emotional assignments I had the privilege to photograph. The story was about an 18-year-old who was giving her baby up for adoption. My colleagues Deb Grove and Dan Marschka photographed earlier periods of the process, but I was tasked with covering the adoption ceremony.
The tiny room was packed with friends and relatives. Shoulder to shoulder, we watched moments of heartache, joy and love. I remember being thankful for an autofocus camera because it would have been difficult to focus with tear-filled eyes.
After handing over her 2-day-old baby to the adoptive family, the birth mother held on to a teddy bear, the infant's beanie cap and the hand of the baby's new mother at Women & Babies Hospital in Lancaster on Dec. 4, 2003.
After the ceremony, I said I think my favorite moment was when the two were holding hands. The grandmother and the reporter both said they did not see it. I said, "I am pretty sure photographers just see the world differently than other people."
THE METHOD: Canon EOS 1D with a 70-200 mm lens set at 130 mm, shutter speed of 1/125 of a second, aperture at f-4.5 at ISO 1600.
Through the Viewfinder is a weekly feature by LNP | LancasterOnline photographers exploring the art of black-and-white and color photography.