The way that mystery writer James Powell, 86, came to live in Marietta sounds like it could be the plot of one of his stories:
A young man, his wife and child are temporarily living in Mexico and working on a missionary project with a charismatic monsignor. After two years, the family decides to return to the States. On the return home, their plane crashes outside of New Orleans, killing all three of them. A friend of the deceased man – a young Catholic newspaper man on a trip from the Midwest to New York City – stops in Marietta to visit with his friend's grieving sister. He agrees to watch her house for a few months while she travels to Spain with her husband, an architect working on Gaudi's Cathedral in Barcelona. The young newspaper man eventually meets his wife at the local tavern. He never leaves the small town. They live happily ever after.
Like any good story some small details have been edited for dramatic effect. Actually, Powell (the young Catholic newspaper man and writer) did return to New York City for a year or two to continue his career in writing and publishing. Then he decided, "It's better to be poor in Marietta than in New York, if you're going to be a poor writer."
Powell settled in Marietta and, one night at Shank's Tavern, he started chatting with a young woman named Mary Lou. They got married and, as Powell says, "the rest is history." 
As a crime writer, Powell's surreal short stories skillfully combine murder and humor. Not an easy trick to pull off. He created his own town called San Sebastiano, which is home to four generations of detectives with the same name. He's written about Inspector Bozo of Clowntown and killed off characters with hot buttered biscuits. He's even killed Santa. Many times. But he does prefer one way of getting rid of a character.
"My favorite way of disposing with a character is to send them to Ellery Queen," Powell says.
Powell has written and published more than 150 mystery stories, many of which have been published in magazines such as Ellery Queen Mystery Magazine and Playboy. Many of his stories have been translated into different languages and reprinted in dozens of anthologies. He has two collections of stories: "A Murder Coming" (1990) and "A Pocketful of Noses" (2006). And he has won numerous prestigious mystery fiction awards.
"My biggest mystery is why the hell haven't my stories sold better."
Now Powell, who has stopped writing to help take care of his wife, is contemplating a move from his house on West Market Street in Marietta, where he and his wife have lived for decades, into a retirement home.
How old is this house?
We calculate it to be about the 1820s. I'm not trying to sell it to you, but I'll say this, I had a very good feeling about this house when I first saw it. It had good vibrations for me. I thought it would be nice and I still feel the same way. When you consider that you have a house from 1820, how many people have died here? Probably quite a few. The ghosts have all been pleasant – with a sense of humor.
Did you ever write any stories inspired by Marietta?
I did a little series of stories about Marietta under another name. I called it White Swan. We have an antique place down on Front Street called the White Swan. The first one was called "Aardvark By Gaslight," and it was about a private detective who called himself Aardvark Investigations because he wanted to be the first private detective in the phone book. A critic for Ellery Queen (Mystery Magazine) said, "I wish you'd have written more stories about White Swan."
What inspired the Marietta stories?
The friends. I met an older person early when I came to Marietta, and he said during Prohibition everybody in town had their own little drip distillery that they used to make their own drinks. They called it prune whiskey – because that's what you used to make the whiskey. He said it made you go to the bathroom.
Swan's neck soup was supposed to be a big favorite here. The rivers were filled with swans until about 1890, I think. But they were hunted and sold in the market. So, you could buy a swan or buy a goose or anything like that in the markets.
I was (at the Susquehanna River) once, and the Canada geese came down, and suddenly I saw swans coming down. I went to an old friend and I said, "I'm seeing swans on the river." And he said, "No, you're seeing snow geese and they look like swans, but they have black tips on their wings." But he was wrong. I was seeing tundra swans. He wouldn't believe me.
When I came down here I was interested in birds and I had friends who knew all about birds. They would take you down to the river and talk to you about the birds and wildflowers. I remember saying to myself, "Here I am, I know all about birds and wildflowers, where are the young people coming down to ask me what these birds are?" There's nobody down there now. My walks are now much shorter. By the time I get down to the river, it's time to come back.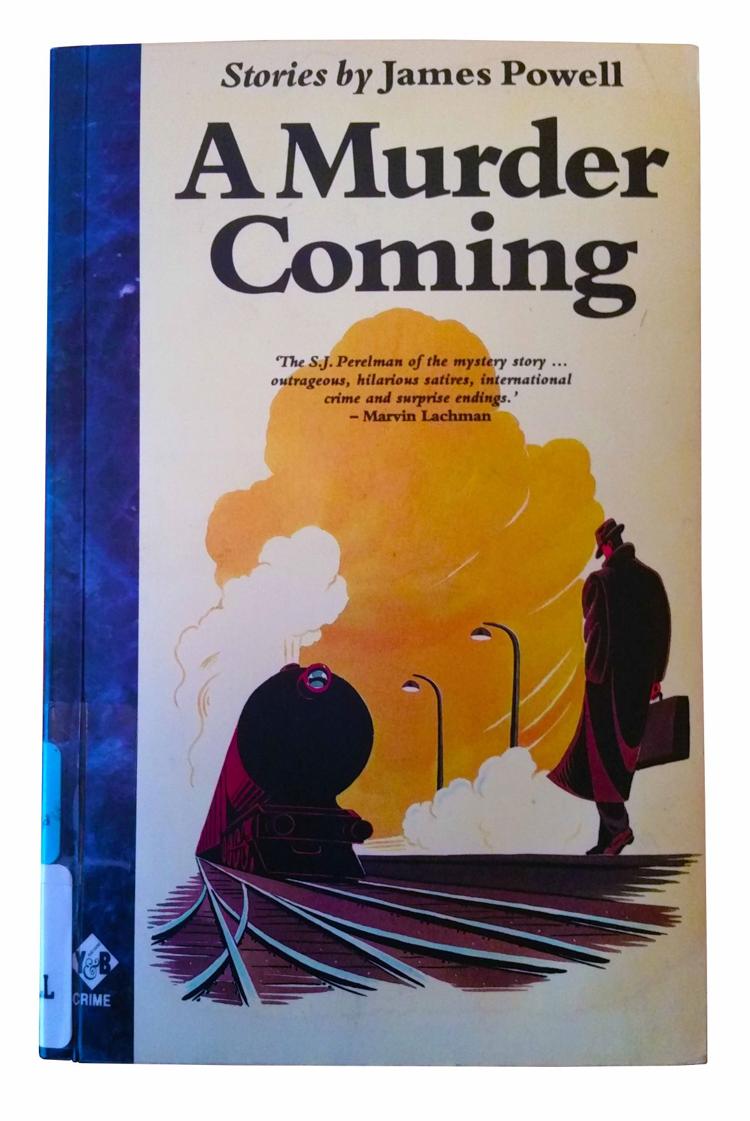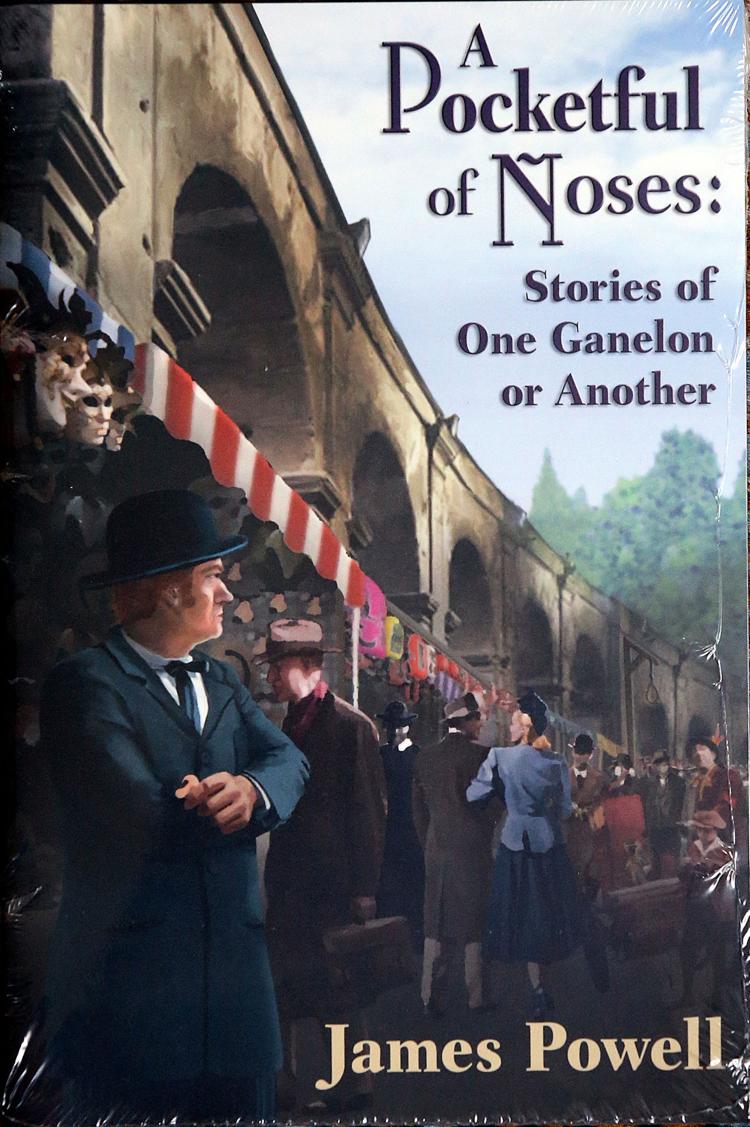 You published more than 150 short stories. In your opinion, which was your most successful story?
The critic for Ellery Queen called "A Dirge for Clowntown" my masterpiece. It's interesting because I think back to when I started and if I'd started with that story, they wouldn't have taken it. When you're chief of police is a clown that's not exactly what they want.
Back in the days when I first started (writing mystery and detective fiction) you couldn't add a touch of magic to a story. At least I didn't think you could.  I discovered later that as long as you're logical, you can do the whole business.
Now I've written three stories about Inspector Bozo of the Clowntown Police. I had a Clown Museum in Clowntown, where they had very interesting stuff – including a thing about the Clown Riots in Toronto in 1857.
Hmm, you're a fiction writer that obviously enjoys humor and the Clown Riots sound made up. I'm not sure whether or not to believe you. But I need to ask about the Toronto Clown Riots.
The circus came to Toronto. The roustabouts putting up the tent, getting things ready in the beginning, also doubled as clowns in the circus. If only they had been wearing their clown outfits, I wish they had. History called it the Clown Riot. After the clowns finished putting the tent up, they wanted to go and relax. So they went to a brothel and there was a line of men waiting to get into the brothel. Unfortunately, part of the line was part of the Toronto Fire Company and the clowns tried to get in ahead of them. There was a fistfight and the clowns won. So, the next day, all the fire companies in Toronto descended on the circus tent and burned it down.
You'll find it if you look it up. [Editor's note: It's true. He didn't make that up.]
Your first published story, "The Friends of Hector Jouvet," was also based on something from the news, I believe.
"The Friends of Hector Jouvet" was based on a little story that I heard while I was in France, – I don't know if it was true or not – about how in the casino in Monte Carlo they had a special police force whose job was to spot losers. They didn't want to become the suicide capital of the world – so you give them a couple of bucks, put them on the train and get them out of the principality. That was my first story.
When I turned to writing that story, I discovered, I'd only been to Monaco for one afternoon, and I was so afraid, in those days, when I started out, of making a mistake about a street going this way or a street going that way, so I decided to invent my own town. Then I invented my own family to go with it. And I wrote 25 stories about San Sebastiano.
When you create a location such as San Sebastiano, do you draw yourself a map?
I come close to it, but as I said somewhere in one introduction, with San Sebastiano, I didn't want people to say, "But hey, in that one story you made this (street) go this way." So I arranged to have a geological fault go right through the town and I could have an earthquake any time I wanted.
I also read that "The Friends of Hector Jouvet" was rejected 17 times before it was published.
I was never into mystery stories that much. I thought I was writing straight fiction. I didn't consider it detective fiction. If there was a policeman in it, it was a detective story, as far as [some publications] were concerned. I just wanted to have something published, I guess. And as I said, I did make the Best Detective Stories of the Year five or six times. I enjoyed detective stories, but that wasn't what I set out to do.
I had an agent in those days – a fairly commercial agent – and he put two of my stories in Playboy. It's funny, I discovered my male friends always wanted to read my story in Playboy magazine. But I knew they just wanted to see my copy of Playboy.
What does it mean to you to have won awards?
It's always very nice to win things. People who give you prizes tend to go out of business pretty fast. The Crime Writers of Canada have an award. I've won it twice. Here's one from the Short Mystery (Fiction) Society. Ellery Queen gave me a plaque for winning the "Best Short Story of the Year" as far as the readers were concerned.
Have you been able to make a living from your writing?
No, but we shouldn't talk too much about that. You'd be amazed how your respect goes down through the floor. There are things that they like and things they don't. They were not really interested in short stories. I did try one novel and it didn't work out.
I did have an offer for (the film rights) to this Clowntown story. They were going to try to get financing for it. They never did. So I got $2 for not having anybody else touch it for two years. But that's the way things go and I can't blame anybody but myself. If people are buying chocolate ice cream and you want to keep selling vanilla ice cream, you've got to take the responsibility for that.
I've worked at other things. I edited an antiques newspaper here in Marietta for about a couple of years. But there's always something you would learn from every job you worked.
You said somewhere that mystery stories and jokes are similar because you have to get to the punch line.
Yeah, it's the end of the story. I've always had a sense of humor. I've actually been told that that's one of my charms.
Do you remember what initially attracted you to literature and writing?
It may have been sense of humor. Maybe because I told jokes well. But I was always interested in the movies. When I was a boy growing up, my mother found that she could get rid of me for the night, very easily, by giving me a quarter and sending me to the movies. With a quarter I could get two bags of potato chips and get into a movie. Cheap movies, which were the ones in all the little movie houses around, were 12 cents at night and 6 cents during the day. So often instead of dinner, I'd be given a quarter and I'd see a double feature.
Do you have a favorite film?
I don't know if it's my favorite, but I still like "The Wizard of Oz." I remember seeing it for the first time at an expensive theater in Toronto and going out and shoveling snow to get money to see it again. Even now, I thought maybe I could put in a story somewhere one of the flying monkeys saying, "If they didn't want us to eat them, why do they call themselves Munchkins?"
Do you really not write anymore?
No, it's been two years. I'm very proud of my stories. I give good measure I think I would say. And I work hard at them. I write many drafts of each story. I can't do that now. It's just beyond me. 
Do you feel OK about not writing anymore?
It's what I do, but the fact is, you get to a certain point and you won't be doing it anyway. I had a heart attack three years ago, and the funny thing was my computer gave out at the same time. It was as if my heart said, "Hey, that looks like a good idea. Let me try."
A full list of James Powell's stories is available at his website. His short story collections "A Murder Coming" (1990) and "A Pocketful of Noses" (2006) are available on Amazon. A copy of "A Murder Coming" is available to read in the Windolph Room of the Lancaster Public Library.