The day before the Super Bowl, Andrew Szalay – executive director of Lancaster Lebanon Habitat for Humanity – attended a dedication ceremony for a recently renovated home on South Christian Street in Lancaster city. He compared the culmination to a long drive in a football game.
"We constantly have to make a first down every time. Trying to get to the end zone. You're trying to get the homebuyer, the donors and all that construction done at the same time and they all meet in the end zone," Szalay says. "Then you start a new chapter in somebody's life."
It was a good analogy. But for the 40-year-old family man, East Hempfield Township resident and mountain climbing aficionado, a climbing analogy may have been more apt.
"Fundamentally, climbing, I think for so many people, is all about trying to find dignity," Szalay says. "I think dignity is the biggest theme in climbing, and I see that a lot in housing, and that's one reason I get so excited about it sometimes."
Unfortunately, these days Szalay doesn't get to spend as much time on actual mountains as he used to, but he does read and write about climbing on his blog, The Suburban Mountaineer. We meet at the Manheim Township Public Library. Szalay shows me how to find mountain climbing books using the Dewey Decimal number 769.522. He also tells me about Habitat for Humanity's goal to rehabilitate or build 50 new homes in 2019, the state of affordable housing in the U.S. and why he is optimistic for the future of Lancaster County.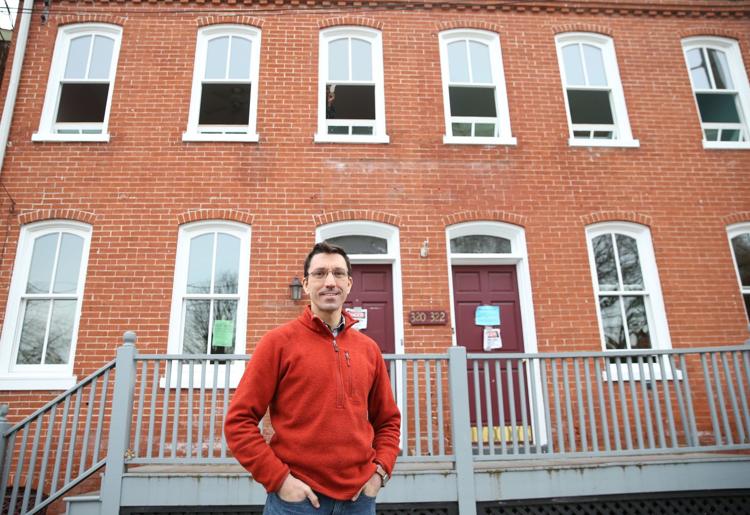 Habitat for Humanity is expanding its focus with a 50 new homes in 2019 project. Can you talk about how and why that came about?
Fifty Homes Now is serving 50 households. It's more than we've ever done all at one stint. The high-water mark in Lebanon was four (homes) for a year and the high-water mark before in Lancaster was seven.
Most people know Habitat for Humanity for building homes from the ground up. They also know us for taking old beat-up homes and making them healthy and livable again. We had a repair program years ago and they brought it back to help serve a very specific need in SoWe – the southwest neighborhood of Lancaster – in home repairs. Those may not be our Habitat home buyers over the past – where they're getting into homeownership for the first time – but they still have a house that needs to be safe, warm and dry like everyone else.
How do you plan on reaching these goals?
There's two different pipelines. There's the home repair part of meeting the goals – and we've got a dedicated site supervisor working with our subcontractors to do the interior repairs and he works with our volunteers to do any exterior repairs. And then on the homeownership side, we just did the settlement on South Christian Street, we've got two more homes that we're rehabbing on that street and then we've got three homes up in Lebanon that we just acquired this month that we haven't formally announced. And we might be getting a few more homes in the pipeline.
There's a lot of marketing involved. Social media. With the SoWe neighborhood it's a lot of door-to-door. Word of mouth helps, too. Now that some people are seeing our home repairs getting done and the signs out in the front yard that helps.
We held a Rock the Block event back in October and it was fun because we had like 120 people come out to work on 11 homes – and it poured. You can't paint in that weather. We had a Plan B in place, so instead of just doing those 11 houses, we went and hit every single street in the SoWe neighborhood and cleaned it up, pulled up weeds, the whole nine yards. The city brought in their own extra dump truck to help haul it all out. A few local businesses let us use their dumpster and stuff. It was neat to see, not only our donors and volunteers and everyone come together but all the leaders already established help out, too.
I read somewhere that building affordable housing just isn't cost-effective today. Is that true?
Yeah. In fact it's pretty much impossible, according to the National Association of Home Builders, to build a single-family house for less than $250,000 these days. Which is why flips are such a big deal for a lot of investors, including in the city of Lancaster and different parts of the county. Right now, we're not doing any new building at the moment – we're very blessed to have so many rehabs to be completed at the moment. I'm looking forward to getting a bunch more and doing some new builds in the future as well. But those homes, if you're able to get them cheap for a dollar or something along those lines, even $40,000, they often have lead, mold and other issues. But you can still clean them up a lot less than what you could do for a new build, which is a real shame.
Is there a definition of affordable housing?
So, let's put it this way. A lot of communities often draw the line based on what's affordable – it's kind of an arbitrary thing – public officials can say what they want. I believe 30 percent of your gross income should be your total housing cost – that includes your rent, or your mortgage principle, your taxes, and whatever costs to be able to have and stay in your house for the term of the loan. That 30 percent is what's affordable. Could you go up to 40 percent? I think there are arguments that with higher incomes you definitely can. Low income – I would never want somebody to go there. Section 8 vouchers are a beautiful thing for people that don't have that large capacity of an income that they're able to allot toward housing … they pay what they can afford and Section 8 government program helps pay that gap.
… The biggest problem – and this is roughly true in Lancaster County and Lebanon County – across the country one in six people in the United States pay more than 50 percent of their income on housing costs. That's a big choice when it comes to an affordable house, nutritious food, quality of the schools, transportation costs – and in that lower income bracket, they're going to 70 percent. You're always going to be behind.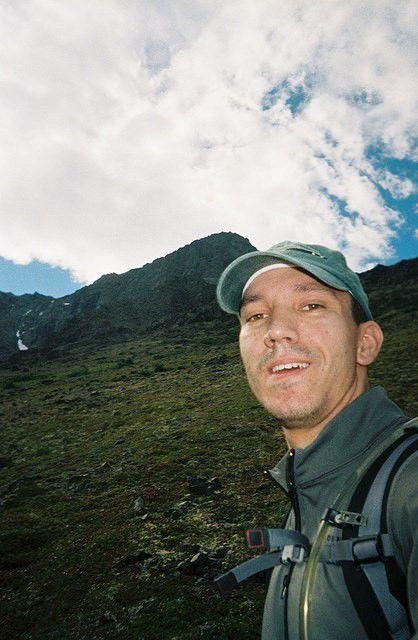 What encourages you most about the future of Lancaster County?
The generosity. Housing, I think, is the root of so many things when it comes to getting out of poverty. Better education. Better economic outcomes. If the housing puzzle can be solved and addressed whole-heartedly so many things about health, education, transportation costs will unravel themselves in a lot of ways. Or, at least, have a steadier base.
… We've got a lot of different repair programs throughout the city and the county – depending on the boroughs and where you are. There are a lot of great people like in the Coalition for Sustainable Housing involved. And you've even got landlords in there. It's wonderful. They're collaborating and trying to solve that puzzle.
The one thing I'm excited about with Habitat and playing a role with this – because I love having that seat at the table – is that we've also got our volunteer. We've got the outlet for so many people to get involved in three different ways: you can get involved by making a gift, you can get involved by picking up a hammer and you can get involved by using your voice. There's ways to really make that difference. That's the neat things about Habitat for Humanity in Lancaster County right now.
And if you're fixing up your house, does it help to shop at ReStore, Habitat's nonprofit home improvement store and donation center?
Hugely. It's a great way to recycle, too. So if they are upgrading things in their house – furniture, kitchenware, if they're changing up their cabinets, as long as they're functional, bring them all over, we'd love to put them on our shelves. Unused boxes of tile – as long as it meets a certain amount of square-footage, we'll gladly take them and put them to some good use. You can get your receipt for your taxes. Then come and buy stuff, too. Watch on the Facebook page for Restore and see what's going on in real time.
You moved to Lancaster about a year and a half ago. How do you like living here?
Let me put it this way – my wife and I had been trying to leave Washington, D.C., for years. We've got two little kids and we could not afford the house that we had there. Lancaster never crossed my mind before the job opportunity came up. But as my wife and I started looking at it, it just got to be such a lopsided amount that there was no going back. We love it. It's a great community.
You worked for a national financial trade association during the 2008 mortgage crisis. What kind of lessons did you bring to Habitat for Humanity from that experience?
I came to the Mortgage Bankers Association from Capitol Hill, and I was always handling affordable housing and housing issues at large, from affordable rentals, government subsidy, USDA, agricultural loans all the way up to big jumbo loans for McMansions that were sprouting up in the early part of the decade – for Tiger Woods' house and stuff like that, even bigger. And homeownership was seriously in doubt.
I thought I was going to be promoting the "American Dream" of home ownership – and I didn't realize I was going to be protecting it. For seven years, I was, with my colleagues, who are incredibly bright and very wise, trying to explain that the "American Dream" isn't dead, it's flawed. And, profit alone and economic growth alone, is not the answer to America's woes.
Economic growth and profit and wealth ought to be sought to be maximized, but how do we apply it? The "American Dream" of homeownership is changing.
How so?
It changed while I was there. It changed from being something that we can be wealthy off of, to coming back to the fact that we just want a home. We want a home that we can be safe, healthy and regroup at. The investment is important, but we realize that we've got to pay for what we need. And we need a wonderful shelter – not a decent shelter – a wonderful shelter. A place where we can facilitate and love our family and grow. Be healthy.
When I said the "American Dream" is flawed – it was that people were buying houses at that time thinking that, "Oh, the home is going to go up in value so much." And we saw that. In fact, lenders – and this is why I saw it was really flawed – lenders were also banking on it. If you heard the zero-down mortgage, they were banking on the fact that you, as a homebuyer, were going to have more income in the future and we didn't have to worry about the appraisal of purchase because we expected the home value to go up in the next couple of years. Economic forecasts were saying that. They were relying on a bubble.
I think a lot of changes that came out of the financial reform have been much, much better – in terms of the kinds of loan terms that are available. I think the mortgage disclosures – even the ones we're using for Habitat for Humanity – are so much better than they used to be.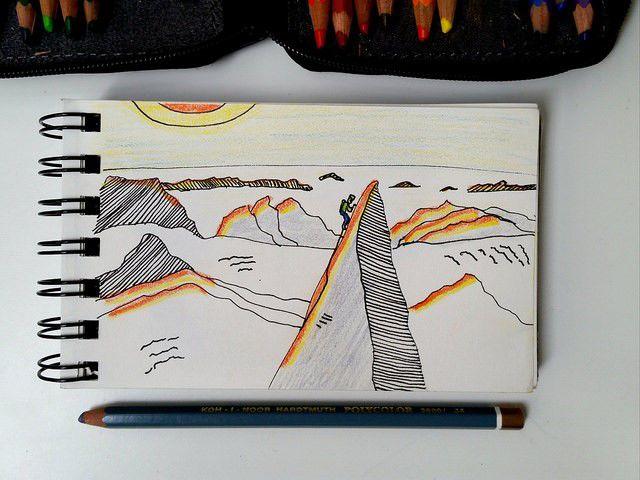 You have a passion for climbing. Is there any connection between your love of climbing and the work you do for Habitat for Humanity?
It centers me. I'm a father, husband, volunteer. I'm a writer and running a very busy Habitat affiliate and trying to find stuff that's going to sustain me in the meantime. I'm planning on being in this job for a number of years –and we're going to see a lot more homes built – but I can't exhaust myself. A lot of Habitat executive directors can burn out. I've already made a plan, and my hobby of climbing – because it's broader than climbing itself – is one of those things that sustains me. It takes care of me as I try to take care of everything else.
That's the thing about climbing. You see beyond the veil of fear. And I love it. In the Bible, Jesus says to everybody, "Fear not." It's so hard to do. Like my job is scary – the homebuyer's lives, the volunteer's safety, is the money going to come through? Are the donors going to support me? But fear not. You get through it. And it's awesome.
Interested in volunteering with Habitat for Humanity? Visit Lancasterlebanonhabitat.org and find the volunteer tab, fill out the form and get started.