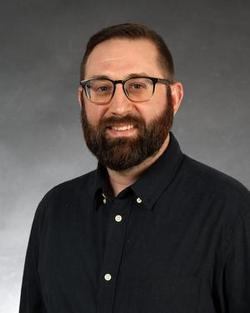 Sean Sauro is a staff writer for LNP | LancasterOnline. He can be reached at ssauro@lnpnews.com or (717) 291-8673.
Swooping down from an overcast sky Wednesday, a tiny bird beat its wings in the air above Colerain Township, instantly catching the attention of about a half dozen people standing nearby in a patch of grass.
Hoping to make sure a baby owl is never again taken from a popular nest in Mount Joy, borough officials took the first steps toward implementing multiple rules to prohibit falconry at Little Chiques Park.
On Thursday, Michael Kuriga described a typical hunting trip — walking alongside a trusted dog through fields, brush and brambles while trying to flush out game like rabbits and pheasants.
Editor's Note: Mount Joy borough officials have since taken the first steps toward implementing multiple rules to prohibit falconry at Little Chiques Park.
With fishing rods at his feet, Jordan Henson stood Saturday morning on the banks of Big Beaver Creek, anxiously looking at his phone and announcing the minutes as they ticked by — 7:58, 7:59 and finally, 8 a.m.
Earlier this week, Brandon Crouser thought back to his childhood, remembering what it was like growing up along the Little Chiques Creek as winter transitioned to spring and state officials opened the local waterway to trout fishing.
Editor's note: This story accompanies a larger story on the planned hydrogen production plant in Lancaster County. For the full story, click here.
A 16-year-old Harrisburg teen has been charged with bringing a weapon onto school property, after police said he transported a pellet gun to Hempfield High School on Tuesday.
A North Carolina sheriff is urging witnesses to come forward with information about a Thursday incident in which a Lancaster County woman was shot and killed in front of her husband following a road-rage incident.
A multiyear program set up to combat potentially destructive spotted lanternflies has been discontinued in Lancaster County due to a lack of funding.
Solar energy could soon power about half of Pennsylvania's state government operations, with officials announcing Monday they plan to purchase electricity generated by seven new, large-scale arrays.
A photo, taken last summer, shows a spotted lanternfly, along with another insect, balanced atop dark purple grapes on a vine at Waltz Vineyards Estate Winery in Rapho Township.