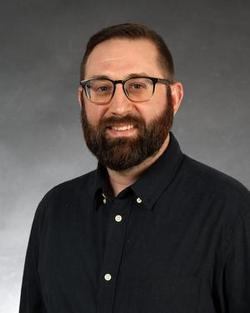 Sean Sauro is a staff writer for LNP | LancasterOnline. He can be reached at ssauro@lnpnews.com or (717) 291-8673.
Continuing his push for permission to construct a 40,000-bird duck barn, a local farmer filed suit in county court last week seeking to force Colerain Township zoning officials to reverse a recent decision to block the project.
Frustrated with the way current leaders are handling a large-scale duck farming proposal, a pair of write-in candidates will challenge two Colerain Township Supervisors in next month's municipal election.
Fewer than 10 passengers remain hospitalized less than a week after a charter bus crash injured more than 30 people when the vehicle left a Schuylkill County highway while traveling to LCBC's Manheim campus.
A 500,000-gallon water tower stretched skyward Tuesday morning in Leacock Township, serving as a backdrop as state and local officials raised clear glasses in a toast before drinking deeply.
A decision on a requested zoning change has been delayed until at least next month in West Donegal Township, where more than 40 residents gathered Monday evening, many criticizing the proposal, which could lead to quarry-related digging and blasting on what is now agricultural land.
Tethered to a heavy-duty cable, a commercial dumpster splashed and scraped Saturday as it was pulled by a tow truck across the bed of the Conestoga River, where it had been swamped for more than a week.
A farmer's plan to build a 40,000-bird duck barn in Colerain Township was halted Thursday evening, when two of three local zoning officials voted to deny a special exception needed to move the project toward construction.
Destructive, invasive spotted lanternflies should soon begin laying their eggs in the Lancaster County region, where experts have observed shifting populations this summer, though the number of active bugs remains plentiful.
Accused of raping a pair of minors multiple times over a period of eight years, a New Providence man now faces felony charges.
Land designated for agricultural use could soon be converted into an industrial area in northwestern Lancaster County, where its owners at the county's waste authority are planning for future development.
A trio of nature preserves have been combined in southwestern Lancaster County, where they now make up a single, 373-acre protected area named after donors who recently gifted $5 million to the Lancaster Conservancy.
It was the potential smell of bird feces that immediately worried Becky Kleinz after she'd learned early this month that a 40,000-animal duck barn could be built in her Colerain Township neighborhood in southeastern Lancaster County.