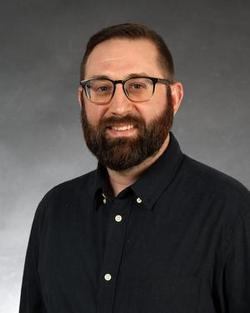 Sean Sauro is a staff writer for LNP | LancasterOnline. He can be reached at ssauro@lnpnews.com or (717) 291-8673.
Mary Stamos remembers looking out at the dandelions growing in her yard with a feeling of despair — not because the flower-sporting weeds were taking over her pristine, grassy lawn, but because they looked so weird.
A horse was killed and a barn was burned beyond repair during a Friday afternoon fire in Pequea Township.
Frank Byrne talks about Musser Park like it's his unofficial front yard — 3.1 acres of mostly greenspace just across from his Lancaster City home, where for years he's been able to look out and see children playing as other visitors rest on benches or take leisurely strolls.
Lancaster County songbirds are likely still being infected by an unknown illness that's been sickening and killing birds in more than a half dozen states, according to a local wildlife rehabilitator.
Piled in thousand-ton heaps, garbage was a putrid mountain, stacked about two stories tall in a concrete pit last month in rural Conoy Township, where the rubbish is seen as more than just discarded trash to be landfilled.
Backyard birders are being told to take down feeders and baths as state wildlife experts investigate an unknown illness sickening and killing songbirds in 27 Pennsylvania counties.
What's been billed as an innovation in clean energy looked a lot more like a sophisticated piece of plumbing -- a collection of shiny, metal tubes and cylinders that all fit on a single pushcart.
Phone scammers are pretending to be officials from the Lancaster County Sheriff's office as part of a scheme to trick people into believing they'd missed jury duty and must pay money to avoid punishments, including jail time.
Rick Thompson remembers how young spotted lanternflies would crunch beneath his shoes last June as he walked the area near his East Hempfield Township home.
A mile-long bridge connecting Columbia and Wrightsville will remain dark at night as local officials contend with the annual emergence of millions of mayflies that have swarmed so densely near the bridge's lights they've caused vehicle crashes in previous years.
A Lancaster County farmer accused of repeatedly shirking food safety laws was found in contempt of court this week, when a federal judge ruled that he'd violated an earlier court order by selling meat that was processed outside of a federally inspected slaughterhouse.
Luke Brubaker admitted that he's proud of his soil as he bent over and gestured with an extended arm to a field on his northwestern Lancaster County dairy operation.