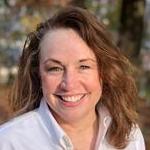 Nicole C. Brambila is a staff writer for LNP | LancasterOnline. She can be reached at nbrambila@lnpnews.com or (760) 409-6156.
Lancaster County residents are encouraged through the end of October to share their opinions online about health issues for the Community Health Needs Assessment survey, which is released every three years.
After a practically nonexistent flu season last year, health officials across Pennsylvania and the nation are bracing for what could be a catastrophic winter influenza season.
The group behind the very public fight in Lancaster County over the COVID-19 vaccine mandate implemented by the University of Pennsylvania Health System has filed a lawsuit. 
Over the past month, 26% of hospitalized COVID-19 patients in Pennsylvania were vaccinated individuals, according to a recent state health department report.
WellSpan Health, which operates in Pennsylvania eight hospitals — including WellSpan Ephrata Community Hospital — and employs about 20,000 people, is implementing the federal COVID-19 vaccine mandate for its workers.
Lancaster County commissioners voted 2-1 Wednesday to create a health advisory council tasked with providing data analysis and recommendations to detect, prevent and respond to illnesses that pose a public health threat to residents.
Lancaster County Commissioner Ray D'Agostino wants to create a voluntary, ongoing health advisory council that — failing renewal — would expire in two years.
Rapid COVID-19 tests are considered a critical tool for bringing the pandemic under control by identifying active infections and minimizing outbreaks.
President Joe Biden rolled up his sleeve on Monday for a COVID-19 booster shot.
Blood donations often wax and wane, but a shortage wrought by the COVID-19 pandemic is so severe that, if left unabated, it could result in rationing blood products, health officials said Monday.
Just two months ago, health officials were characterizing breakthrough COVID-19 cases among the vaccinated as exceedingly rare, pointing to hospitalization and fatality data. But now with the number of breakthrough cases on the rise in Lancaster County and elsewhere, infectious disease exper…
Roughly 2% of the 38,000 personnel employed by Penn Medicine — including Lancaster General Health staff — have received a religious or medical exemption to the health system's COVID-19 vaccine mandate.