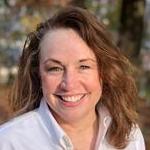 Nicole C. Brambila is a staff writer for LNP | LancasterOnline. She can be reached at nbrambila@lnpnews.com or (760) 409-6156.
Harriet Washington, an American writer and medical ethicist, will speak at a free, open-to-the-public event at 6 p.m. Wednesday at UPMC Lititz.
The deadline for Penn Medicine Lancaster General Health workers to start the two-dose Pfizer-BioNTech vaccine regime before the Sept. 1 deadline for all system employees to be vaccinated is Wednesday.
The owners of Rose City Nursing & Rehabilitation in Lancaster city averted a strike set for today by reaching a tentative agreement with union members Monday.
Roughly six months after Pennsylvania nursing home workers first rolled up their sleeves, COVID-19 vaccination rates remain stubbornly low in Lancaster County. This is despite a recent federal survey showing an average 7% bump in staff vaccinations.
Researchers from Franklin & Marshall College will discuss on Wednesday the findings of their study on the social, economic and health impacts of COVID-19 in Lancaster County.
Unable to reach an agreement, roughly 60 unionized workers at Rose City Nursing & Rehabilitation in Lancaster city are expected to strike on Tuesday over issues related to low pay and health care insurance.
In less than two weeks — when Penn State Health shutters its two remaining COVID-19 vaccination sites in Hershey and Reading — the health system will transition appointments to other medical practices.
Nearly 40% of all fully vaccinated Lancaster County residents received their shot at the county's mass vaccination site that closed last month.
The Fallfest line up is out, and country music star Lee Brice is in as the headliner. The 42-year-old singer songwriter from South Carolina will headline the 29th annual Fallfest Oct. 10 at the Maple Grove Raceway in Mohnton.
With roughly 54% of eligible Lancaster County residents vaccinated against the novel coronavirus, the number of new COVID-19 infections, hospitalizations and deaths have fallen to the lowest levels since the pandemic upturned daily life.
Penn Medicine Lancaster General Health workers have until July 9 to apply for a COVID-19 vaccine exemption ahead of the Sept. 1 deadline for all employees to be fully vaccinated, according to an attorney advising workers opposed to the new mandate.
Did you get your first dose of the Pfizer BioNTech COVID-19 vaccine at the Lancaster County Vaccination Center and need a second jab?