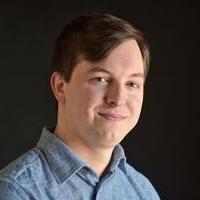 Kevin Stairiker is a digital staff member at LNP | LancasterOnline. He can be reached at kstairiker@lnpnews.com or (717) 481-6181.
With the release of its 22nd studio album "Dragnet" earlier this month, members of the band NRBQ can say that they've released at least one album in the last six decades, dating back to its self-titled debut in 1969. 
Music is at its best when its power can be harvested towards a greater good. 
On Saturday, Nov. 20, Lancaster musicians will gather to celebrate a fallen friend and fellow bandmate Adam Figurelle. 
After thousands of performances, dozens of marionettes and a feature documentary, the Lancaster Marionette Theatre has closed its doors for good. 
Carl Palmer is thinking a lot about legacy these days. 
On April 13, 1972, English prog rock band Emerson, Lake & Palmer performed in Franklin & Marshall College's Mayser Auditorium, and for nearly 50 years, there was no audio proof. That is, until July of this year, when a man named Mark Scalise posted an 84-minute long video on YouTube …
Scott Hower remembers exactly when he found his life calling. 
Butterflies seem to have it all figured it out — to become something beautiful, you've got to shed part of your past self in the process. 
If you see one or more people dancing with reckless abandon on Saturday night at Tellus360, have no fear – it's likely that it's just revelers enjoying the new single "Crazy's Got its' Perks" by Dimestore Dolls to its purest intent. 
After finally breaking ground on A Concrete Rose, what will be the state's first Black-owned winery, owners Evita Colon and Solise White will hold a fundraising event at Move it Studios in Lancaster city this Friday. 
A Christmas tradition dating back to 2005 returns to Lancaster city this holiday season.
I love Halloween, but is there any other holiday that requires as much creative energy?