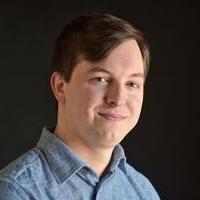 Kevin Stairiker is a digital staff member at LNP | LancasterOnline. He can be reached at kstairiker@lnpnews.com or (717) 481-6181.
While large scale music performances haven't returned just yet, Terian Mack is offering the next best thing.
Jeremiah Wilson was 30 minutes from his destination.
With a summer off from "Saturday Night Live" duties, comedian Melissa Villaseñor is hitting the road. 
When all is said and done with the pandemic era, I'll be happy to leave many of this time period's cultural artifacts behind.
Moms are special every day of the calendar year, but admit it, you try a little harder come Mother's Day.
The song begins with an industrial beat and a minor key-laden melody, before a booming voice shines through with an inspirational hook.
After a winter like Lancaster County has had, it does a body good to get some quality spring walking time in.
Occasionally, the mundane minutiae of everyday life can add up and reveal something powerful.
Not everyone can pay the bills by playing the guitar.  
Donna Styer and Crystal Weaver are hoping to help ten women get closer to their professional dreams.
After a truncated 2020 season, Dutch Wonderland is set to open in time for the summer season - and it's looking for help.
The organizers behind Zenkaikon have announced that the event won't be having any in-person events this year.