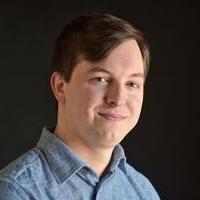 Kevin Stairiker is a digital staff member at LNP | LancasterOnline. He can be reached at kstairiker@lnpnews.com or (717) 481-6181.
The Lancaster County community will get an opportunity to welcome back a homegrown Olympian on this evening.
On May 26, 1962, at least two Lancaster County music institutions were officially born. 
Professional athletes train their minds and bodies for just about every possible scenario. 
History lessons come in all forms.
The excitement, the volume, the rush of live music — it feels closer now than it has since the first months of 2020.
A "day off" for Stan Cottrell is not like a day off for most people.
When Zöe Allaire Reynolds' Kississippi project takes the stage in Lancaster County on Saturday, it will be 513 days since she last played a live show in front of an audience.
From The Belltower to Fountains of Wayne, guitarist Jody Porter has seen a lot in his three decades in the music business.
The new film "The Water of Life" began, as many great ideas do, over a drink between friends.
The Lettermen have been known for their singing voices for over six decades, and now, they'll be talent with charitable giving.
If you're a band on your way to a festival, what's the harm in booking a few dates at spots along the trip?
Live music is everywhere you look.