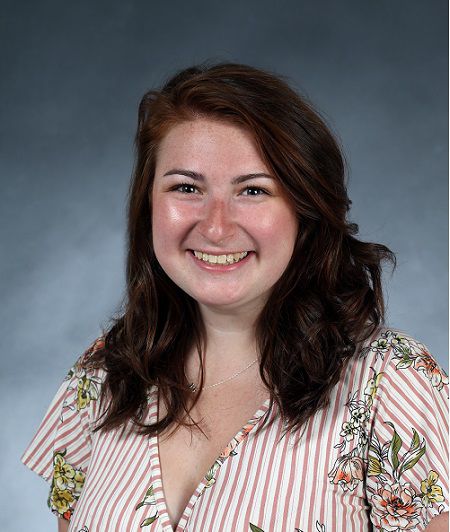 Gillian McGoldrick is a staff writer for LNP | LancasterOnline. She can be reached at gmcgoldrick@lnpnews.com or (717) 481-6029.
In the month following the Jan. 6 insurrection attempt, Joe Mohler's views about the Republican Party in Lancaster County reached a turning point.
The new executive director of the state agency dedicated to ensuring the public's access to government records and meetings thinks big updates are needed for the Right-to-Know law and its sister Sunshine Act.
Lancaster County's two Republican state senators vowed Tuesday to take action against Gov. Tom Wolf's announcement of a statewide mask mandate at K-12 schools and child care centers.
Republican leaders of the Pennsylvania Legislature have rejected Gov. Tom Wolf's request to pass a mask mandate for schools and child care centers amid the state's current surge of COVID-19 cases, hospitalizations and deaths in Pennsylvania.
As lawmakers prepare to redraw Pennsylvania's congressional and state legislative districts, 64% of registered voters believe the state's redistricting process needs reform, according to a Franklin & Marshall College Poll released last week.
U.S. Rep. Lloyd Smucker joined calls Friday for an investigation into the Biden administration's withdrawal from Afghanistan.
President Joe Biden's approval rating dropped slightly to 41% among Pennsylvania voters in the latest Franklin & Marshall College Poll released Thursday.
The Lancaster County commissioners voted unanimously on Wednesday to hire a new vendor to print and manage the county's mail ballots, even as they disagreed over the safety of voting by mail.
Lancaster County government will close for a day next year in observance of Juneteenth, joining the state and federal governments in formally commemorating the end of slavery in the United States.
The Lancaster County commissioners are expected to hire a new vendor to print and manage mail ballots, after ending the county's relationship with a previous vendor responsible for errors in the 2021 primary election.
The East Cocalico Township board of supervisors this week will discuss the Jan. 6 riot-related charges against a volunteer member of the township's recreation board.