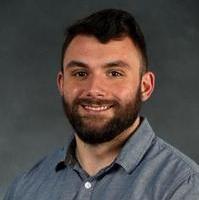 Brian Cass is a website producer for LNP | LancasterOnline. He can be reached at bcass@lnpnews.com.
Elva Stauffer, owner of the Cloister Restaurant in Ephrata from 1973 to 2019, passed away on April 5. She was 95.
Every April 7, people across the country celebrate National Beer Day, a day that recognizes the most widely consumed alcoholic beverage in the world.
Every March 24, people across the country celebrate the culinary pride of Philadelphia − the cheesesteak. 
Saturday marked the first day of spring, and the end of a winter that meteorological records show brought more snow than any season since 2015.
Whether it's for a small gathering or just yourself, ordering pizza is always a go-to.
Since June, the Wheatland Auction Services has been handling the bidding and selling of the infamous "Uncle Jimmy Collection," a collection of baseball cards put together by Jim Micioni from the 1930's through the 2010's.
The 55th iteration of the biggest spectacle in American sports is set to be played this Sunday. The Kansas City Chiefs and Tampa Bay Buccaneers will meet for Super Bowl LV at Raymond James Stadium in Tampa Bay, Florida.
Who doesn't love to indulge in some sweet treats in the morning? Even if it is bitterly cold out.
Thanks to the ongoing pandemic, going back to the gym might not be an option for everyone.
With the holiday season in full swing, now is the time to start thinking about putting up this year's Christmas tree.
In an effort to limit crowd sizes during the COVID-19 pandemic, the Lancaster Office of Promotion is tweaking its traditional holiday ceremony this season.
Halloween celebrations in 2020, like most social activities, will look a lot different thanks to pandemic precautions.