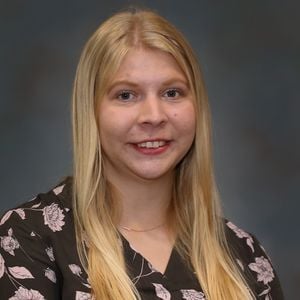 Ashley Stalnecker is the education reporter for LNP and LancasterOnline. She can be reached at astalnecker@lnpnews.com or (717) 926-3927
Reversing the trend of the first two weeks of the new year, this week, most Lancaster County School Districts reported a decrease in COVID-19 cases. 
Pennsylvania's Secretary of Education highlighted higher education disparities as a trial over funding of state's public schools entered its eighth week in Harrisburg.
The Manheim Central school board will vote on a new superintendent for the northwestern Lancaster County school district Monday night.
Longtime Elizabethtown College psychology professor and administrator Betty Rider has been named the school's interim president. 
When Brian Barnhart announced his retirement from the Lancaster-Lebanon Intermediate Unit 13, he could picture no more worthy successor than the IU13's second in command, Matthew Stem.  
Manheim Township Middle School and Manheim Township High School will transition to virtual learning today and Tuesday because more than 5% of each building's population tested positive for COVID-19.
The leader of Pennsylvania's largest public school district is the latest to detail financial issues in a lawsuit aimed at forcing changes in the way the state funds schools.
As students and staff returned to school following the holiday break, all but three districts saw an increase in COVID-19 cases from the week before classes ended.
Elaine Moyer will take over as interim superintendent at Lancaster Mennonite on Jan. 18.
Elizabethtown and Franklin & Marshall colleges are delaying the start of in-person instruction for the spring semester as COVID-19 cases surge in Lancaster County.
Lancaster County school officials say they are prepared to shift to virtual learning – or even close a school -- if the recent uptick in COVID-19 cases extends to their students and staff.
All members present at Conestoga Valley school board's Monday night meeting voted to appoint Bradley Dillman and Mark Gensel to the board, choosing them over a former board member.