Nature is a great healer. It also can be achingly fragile, as fly fishers who love Donegal Creek in East Donegal Township found out last weekend.
One minute, the spring-fed stream that has been lovingly restored into a wild trout stream over five decades was flowing peacefully through rolling Lancaster County farmland. Then something toxic came barreling downstream near the stream's confluence with Musser Run, wiping out, within hours, nearly every kind of fish, crayfish and aquatic insect along a 4.5-mile stretch.
On Sunday, when fly anglers who had caught rising trout only days before drove over to see the damage for themselves, they were dumbstruck and broken-hearted by what they saw. Wild and stocked trout, their beautiful stripes and colorful specks already bleached from their bodies, lay on sandy banks or bobbed in unnatural positions in the water. The carnage also included sculpin, dace, chubs, minnows, salamanders and all manner of aquatic insects.
"Basically, anything that was swimming, it killed," said W. Geoffrey Miller, of Mount Joy. "It was absolutely heartbreaking. I easily counted hundreds of fish just in my 1-mile walk. It could be four figures." Among the victims he found was a 16-inch wild brown trout that had spent years finning in the stream.
Fellow fly fisher Derek Eberly, of East Petersburg, who had taken his children along to inspect the damage he had read about on Facebook, was stopped in his tracks.
"It makes you realize that sometimes you take something for granted and don't realize it," Eberly said. "It was one of those unfortunate teaching moments where you turn to your kids and say 'Hey guys, sometimes this happens, but you have to move forward and fix the problem.' "
At this point, no one knows for sure what all but wiped out life on a stream in Lancaster County. Certainly, given that the stream flows exclusively through farmland and there was heavy rain preceding the pollution, some sort of runoff contamination is a possibility.
When the state Department of Environmental Protection sampled the stream on Monday, no evidence of lingering chemical pollutants was present. DEP said it would test for evidence of other possible contaminants such as pesticides and herbicides, but it won't have results for up to 30 days. Surrounding land uses will be investigated.
What makes this flick-of-a-switch wipeout so sad is that so many people had worked so hard over a half-century to make Donegal Creek all it could be.
It started when Ken Depoe put his fly-tying club lads at Donegal High School to work improving the stream so they would have a place to catch real trout with their creations. Founding the Donegal Fish and Conservation Association, Depoe, now 90, expanded the effort, over the years enlisting the help of Scouts and anglers to make stream improvements. Surrounding farmers cooperated in the work and made sure their cows stayed out of the stream.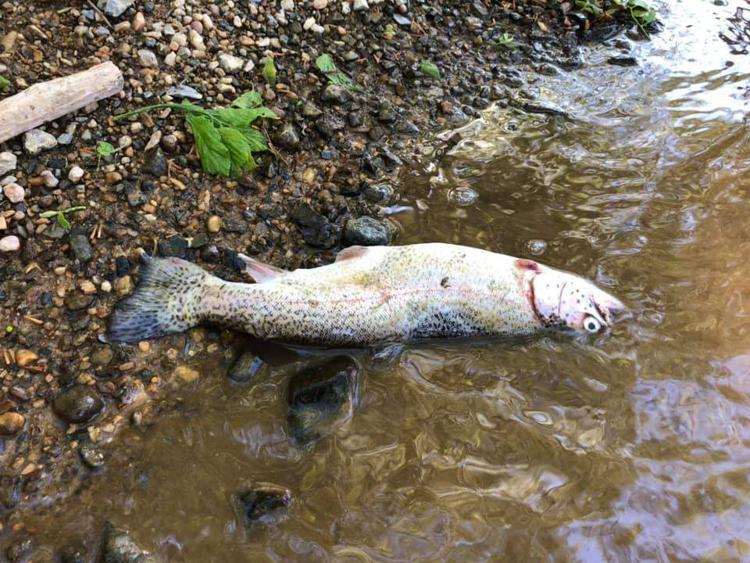 In 1967, a 2.4-mile section of Donegal Creek became Lancaster County's first fly-fishing-only water, one of only two in the county. The stream is one of the county's best, and since it is fed by springs it can be fished year-round.
This isn't the first time the stream has suffered a deep blow. Decades ago, a pesticide left in an orchard washed into the stream, causing similar devastation. And only last summer, the infamous cloudburst that flooded much of the Mount Joy area wiped out the Donegal Fish and Conservation Association's trout nursery that raises fish for stocking into the fishery. It is being rebuilt but won't be ready to stock fish for another year.
A sense of justice leads us to want to know what happened. But it likely won't change anything. What is important is a willingness to start over, to bring the stream back.
There decidedly is that commitment.
"We're planning to get this stream back," declares Brian Cunningham, association president.
"Creeks are resilient. The Donegal is one of the best examples," Eberly says. "Had it not been restored, we wouldn't have such a great foundation to build off of."
It appears some fish survived, perhaps riding out the wave of death in the bottom of a deep pool or a pocket to the side of the stream, away from the flow. The priority, notes association members, is to get trout back into the stream and let them repopulate naturally. It won't happen overnight. But fly fishers, like nature, are patient.
The club already is meeting with other sportsmen's groups, such as the Donegal Chapter of Trout Unlimited, and state agencies to prepare plans for restoration. The association just received official nonprofit status, which may open up government funding sources for the project.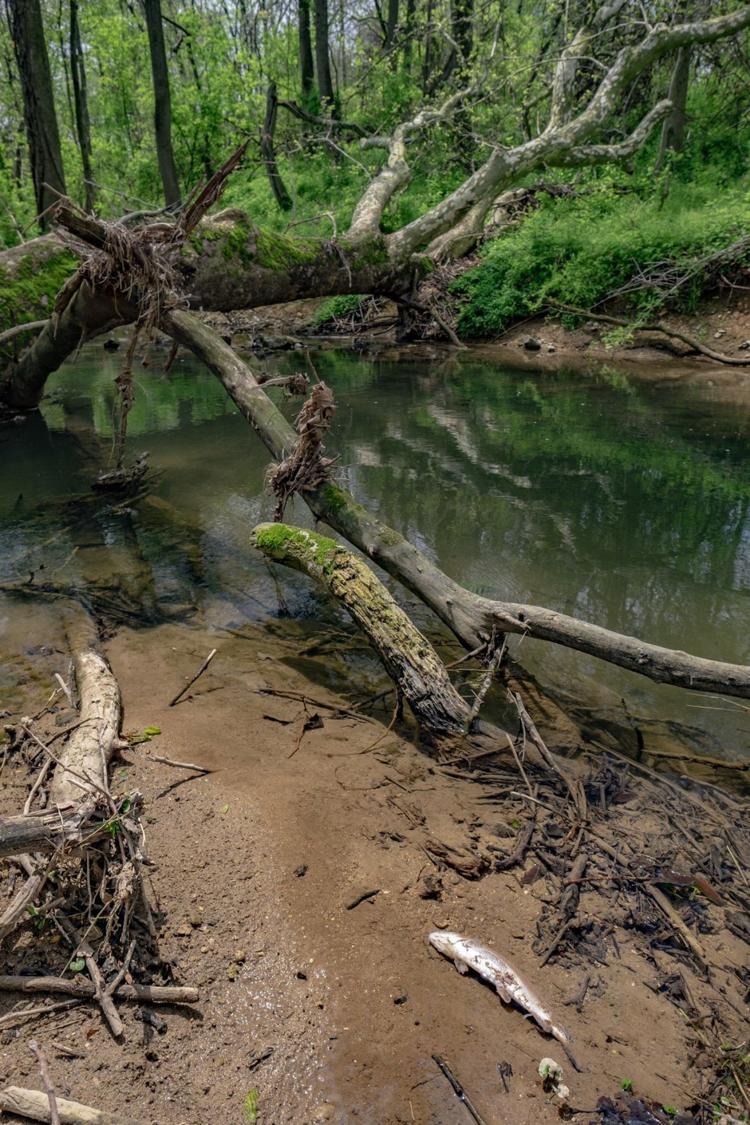 If you'd like to help the effort to heal one of Lancaster County's precious limestone streams, consider contributing to restoration efforts. One way is to go to gofundme.com and search for Donegal Fish and Conservation Association. Make a donation to restore the club's trout nursery, used to stock fish in not only the fly-fishing-only section of the Donegal but also in the bait-fishing section and for an annual kids fishing derby. Or, a check can be made to the Donegal Fish and Conservation Association and sent to Brian Cunningham, 759 Sharon Drive, Mount Joy, PA, 17552.
Ad Crable is an LNP outdoors writer. Email him at acrable@lnpnews.com.