At the Pennsylvania Board of Game Commissioners recent winter meeting, several proposals were put on the table which would alter the hunting rules in this state.
All would require second votes at the board's next meeting this spring in order for them to take effect for the 2018-19 hunting season. But now is the time for the hunting public to contact the Game Commission to express how they feel about the measures.
---
All-day doves
One of the more intriguing proposals being considered would expand dove hunting hours to a half hour before sunrise until sunset for all season segments.
Traditionally, hunting during the first segment of dove season – Sept. 1-Oct. 7 last year – has been limited to noon to sunset. That's arguably the most popular dove-season segment in Pennsylvania.
All-day dove hunting is then allowed in later segments of the dove season, which are not as popular among hunters.
There was a brief period several years ago when the Game Commission experimented with all-day dove hunting during that early season, but the agency got a lot of complaints from goose hunters, and the start to dove hunting returned to noon.
Semiauto shotguns for big game
A weird twist of firearms regulations would seemingly be straightened out if the board gives final approval this spring to a proposal to allow the use of semiautomatic shotguns for hunting big game outside the Special Regulations Areas.
Hunters inside the Special Regs areas – Allegheny, Bucks, Chester, Delaware and Montgomery counties – where centerfire rifles are not allowed for big game hunting, have been hunting with semiauto shotguns for decades.
But they've historically been illegal for use outside the restricted area, in the majority of the state where centerfire rifles are allowed.
The commissioners are proposing to allow the use of semiautomatic shotguns that propel single-projectile ammunition – no buckshot – for hunting deer, bears and elk outside the Special Regs areas.
Another blow to wild pheasants
The commissioners gave preliminary approval to dissolve the Somerset Wild Pheasant Recovery Area (WPRA), which is one of four such areas across the state.
This area in southwest Pennsylvania encompasses thousands of acres, where pheasant hunting has not been allowed while biologists tried to restore naturally-reproducing populations of wild pheasants.
Nearly 1,000 wild birds trapped out West were released into the area over a three-year period starting in 2009. But the wild population failed to take hold.
"Habitat conditions, weather severity, or a combination of these factors, impeded the chances of achieving a sustainable pheasant population on the WPRA," a Game Commission news release states.
If the Somerset WPRA designation is removed, the area will be reopened to either-sex pheasant hunting.
Pheasant permits for juniors
The Game Commission last season created and implemented a $25 pheasant permit, required of all adults who want to hunt pheasants. Junior hunters, age 12-17, were exempt.
The commissioners have proposed requiring junior hunters going forward to acquire a free pheasant permit in order to hunt pheasants.
Doing so, the commissioners said, would allow the Game Commission to track youth pheasant hunting participation, which could entitle the agency to additional federal funding for the entire pheasant program, through federal initiatives aimed at hunter recruitment.
Hen hunting allowed in Lancaster County
Hen pheasants have been protected from hunting in Lancaster County and other parts of the state for decades.
But that is poised to change.
The commissioners have proposed making hen pheasants legal game in Wildlife Management Units 2A, 2C, 4C and 5B – which covers most of Lancaster and surrounding counties.
Though they once thrived here from the 1950s through 1970s, wild pheasant populations are essentially gone from Lancaster County and the rest of the state.
Hen pheasants were long protected in hopes of preserving the potential for wild populations to recover. But that's proven to be a futile practice, thanks mainly to modern farming techniques and development, which both have removed pheasant cover.
Modern pheasant hunting on public lands in Pennsylvania is fueled by stocking pen-raised birds.
Beginning next year, both cocks and hens would be legal for taking during the open season in these four WMUs.
No more baiting permits
Removing bureaucratic red tape would be the result of eliminating the need for baiting permits in the Southeast Special Regulations Area, if the measure is given final approval.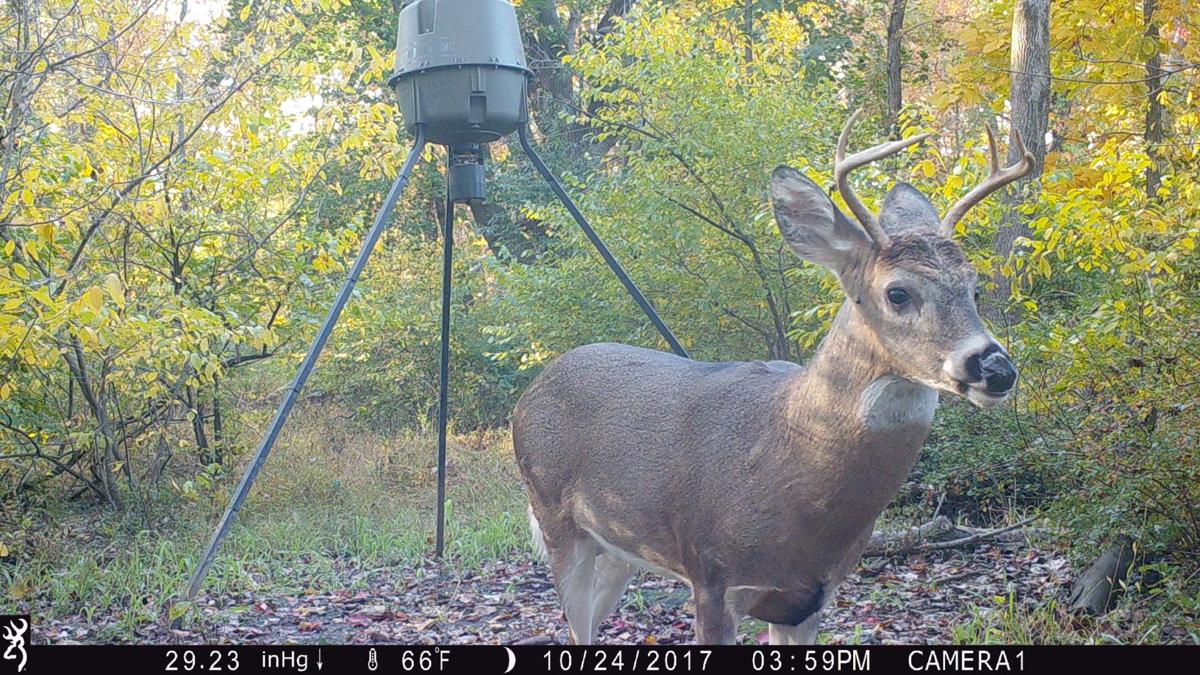 Landowners in the Southeast Special Regs Area – Bucks, Chester, Delaware, Montgomery and Philadelphia counties – have been allowed since 2014 to put out bait for deer during hunting season, so long as they secured a free permit from the Game Commission, and followed a lengthy set of rules.
Those rules are intended to control the amount of bait put out for deer, to avoid causing problems for other wildlife.
The permit basically identified the location of bait stations for the agency.
Under the board's latest proposal, no permit would be needed for baiting deer in the Southeast going forward, but all the other rules for baiting would remain in effect.
To comment on these listed proposals, interested parties should contact the Game Commission at pgc.pa.gov.