When I wrote a column a couple of months ago about how invasive flathead catfish in our part of the Susquehanna River have gone from a pariah to a much-sought-after trophy, Chis Axe noticed.
The catfish guide from Marietta called me. "I sure hope you have gone flathead fishing," he said. When I replied I had not, the full court press was on.
Thus, a recent Monday evening near Marietta, after a storm had passed, found me clambering onto Axe's 18-foot flatboat, fully retrofitted with flathead fishing in mind.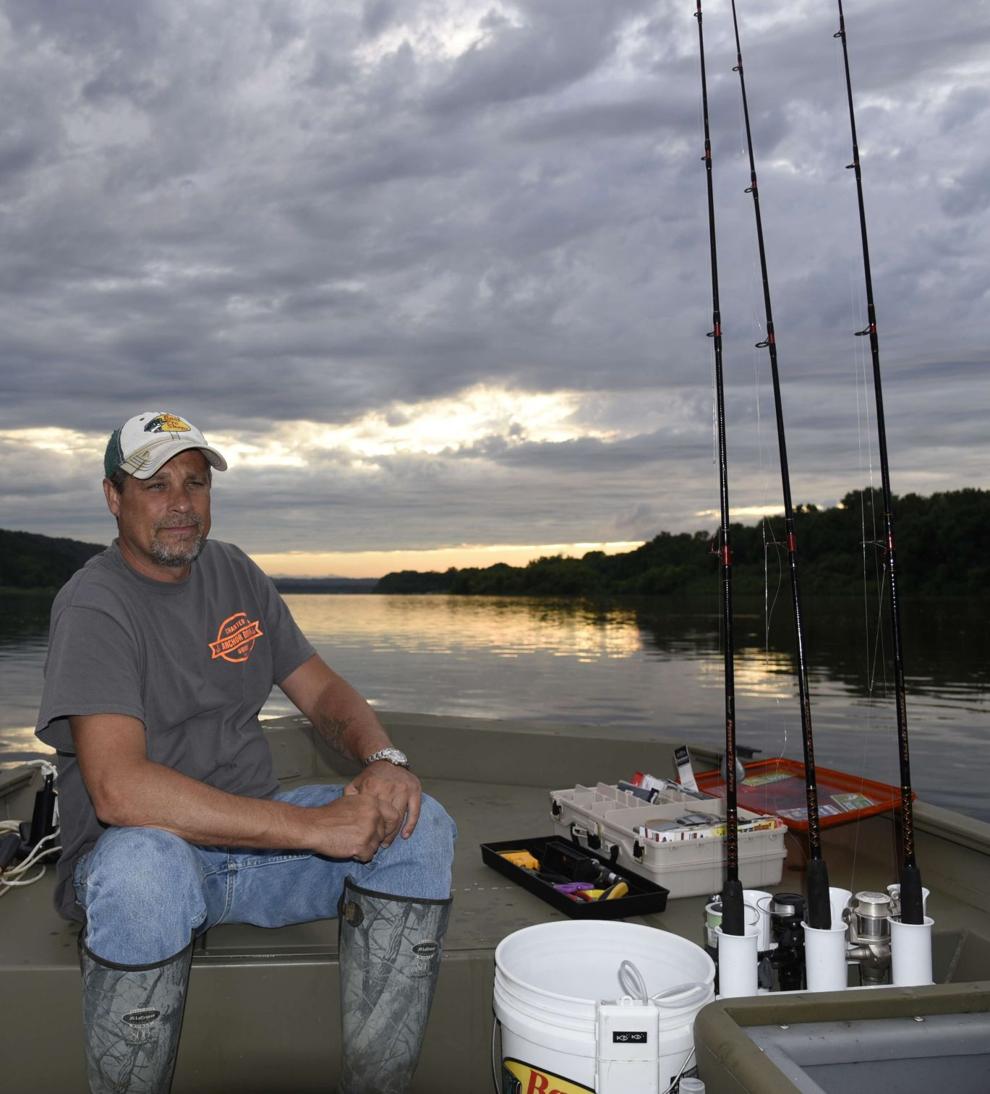 "The flathead being on the Susquehanna has changed my life," the 44-year-old Axe told me without a hint of hyperbole. "It's one of the few things in my life that I feel like I know exactly what I'm doing."
How so?
"It's peaceful out here," Axe began as the most brilliant sunset I'd ever seen bled its colors into remnant storm clouds and the gently flowing river itself.
Sometimes he spends 13 hours at a time fishing for flatheads — with or without clients — going through the night and prime early morning hours.
Then there was the fish itself. "It's just pure raw power," he said.
And big. Bigger than anything else you might latch onto on the Susquehanna, including a trophy muskie.
Axe's biggest flathead is 36 pounds. Other Lancaster County anglers have hauled in flatheads in the 40-pound range and the state record is 48 pounds — a milestone likely to be broken at any time on the Susquehanna.
"Instead of watching "River Monsters" on TV, I'm out doing it," Axe chortles.
He's not alone. Flatheads have been in the lower Susquehanna for about 18 years. Their growth rate is off the charts.
After the first one to be reported was caught by a Lititz angler in 2002 from the catwalk of Safe Harbor Dam, the Fish and Boat Commission urged anglers to kill every one they caught.
But now, catching flatheads has become a prized and growing fishery — we spotted two other guides on this night — and the agency is considering whether to manage and protect the fishery.
"The way my customers hoot and holler and go totally berserk on their first flathead — that's my drug," Axe tells me.
He, for one, admires how the fish that favors warm water has survived and thrived here.
"Think about it, man. They're tough and they've adapted. You can get mad at them all you want, but they're here and they know what they are doing. And they're not going away. Everybody should just get over it and embrace them!"
Many flathead anglers use live bluegills as bait. Axe uses them, too, but has a special bait that he informed me I was absolutely not allowed to reveal.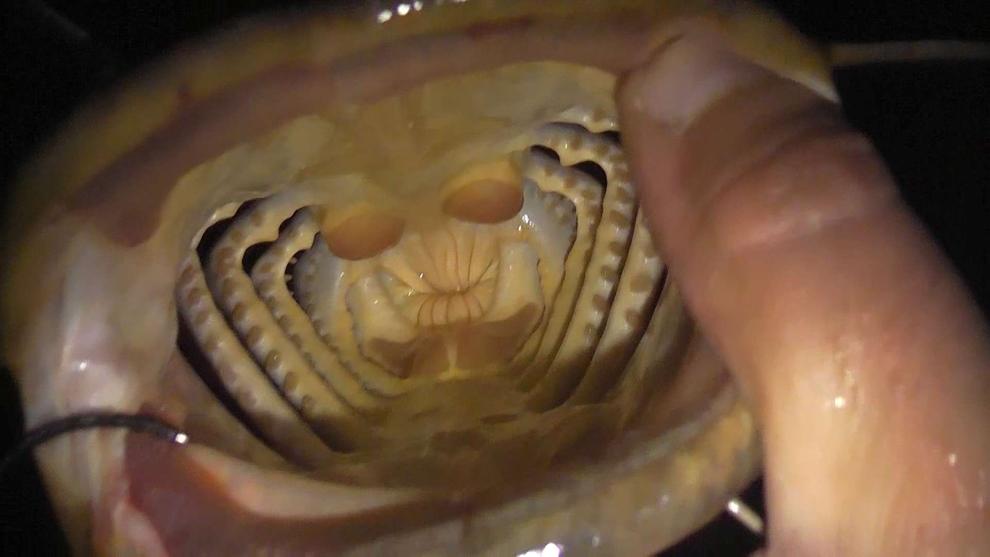 Fishing for flatheads reminds Axe of trying to catch the mighty shark in the movie "Jaws." You bait a line and sit and wait for the line to scream.
And suddenly it does.
Of the three lines out, the one with the special bait begins spooling out. You can hear it, and the sound immediately sends a jolt of anticipation to my brain.
I leap out of my seat, grab the pole and set the hook.
The response is a heavy bend in the rod, even though it is a stiff one. Axe lets out an excited scream. "Flathead!"
It's a dead weight I am straining to haul in. The fish doesn't jump but it pulls back plenty. Near the boat, it takes another dive and it feels like a bowling ball at the end of my line may dart under the boat against my will.
But it doesn't, and Axe nets the bronze fish, glistening in the soft running lights of the boat.
It's one of the largest freshwater fish I have ever caught. But not by flathead standards; it's only 6 pounds.
I can't imagine catching one double that size, let alone seven times larger.
Axe understands. "I wake up dreaming about these things because I know there's a bigger one out there yet," he says.
True to the flathead addict that he is, Axe drops me off at the boat launch around 11, then heads back out where he will fish alone until 3 a.m., catching three more when there is no one but him to savor the scream of the fishing line.
Chris Axe is the owner of "Anchor Down Charter Guide." To learn more, go to his Facebook page or his website at anchordowncharter.com. Trips may be booked by calling Axe at 717-341-0751 or by email, suskyfishing@gmail.com.