Six months into a new career working for a real estate company, Kerry Glover was on his way back from seeing a house on Oct. 10, 2019.
Behind the wheel of a white Toyota Camry, Glover came to a stop, stuck in traffic on I-83 northbound in York County around noon on a Thursday.
Seconds later, a tractor-trailer plowed through Glover's car from behind. Nearby fire crews responding to the six-car accident quickly extricated Glover from his automobile, and an ambulance rushed him to WellSpan York Hospital.
"I don't remember anything from the accident," Glover said. "I remember leaving Carlisle and waking up in the hospital a few a days later."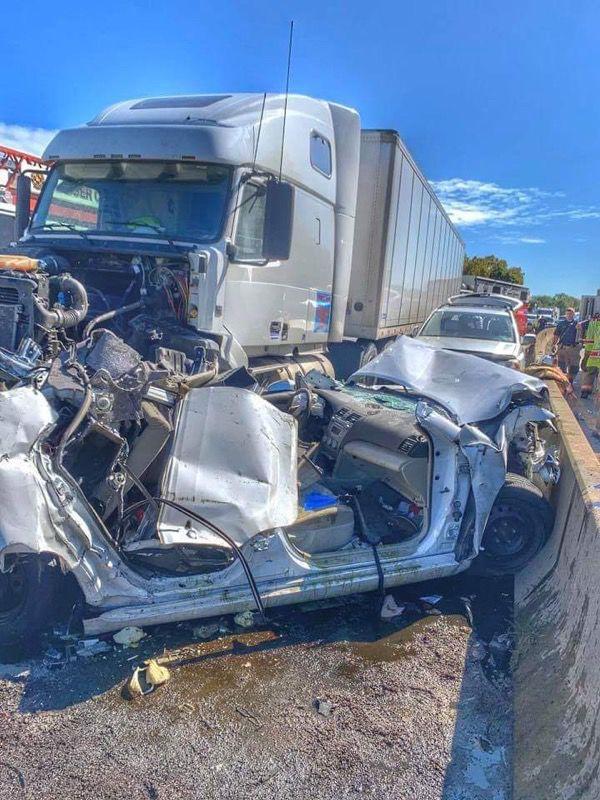 Sudden stop
A few weeks shy of his 36th birthday on the day of the accident, Glover was leading a busy life, juggling a full-time job with being the father of six and a basketball coach. In the spring and summer months, he is the director of the Spooky Nook Sports Raiders boys basketball program. And in the winter, he's been the head boys coach at Columbia High School since the start of the 2016-17 season.
"I went from running around a hundred miles a minute, from work to basketball to home to ... I couldn't do anything," Glover said.
Glover sustained a concussion, three fractured ribs on his left side and fractures to the L4 and L5 vertebrae in his lower spine.
He was initially confined to a bed at the hospital for two weeks before being transferred to Wellspan Surgery & Rehabilitation Hospital in York on Oct. 21, 11 days after the accident.
It was there he begin his road to recovery.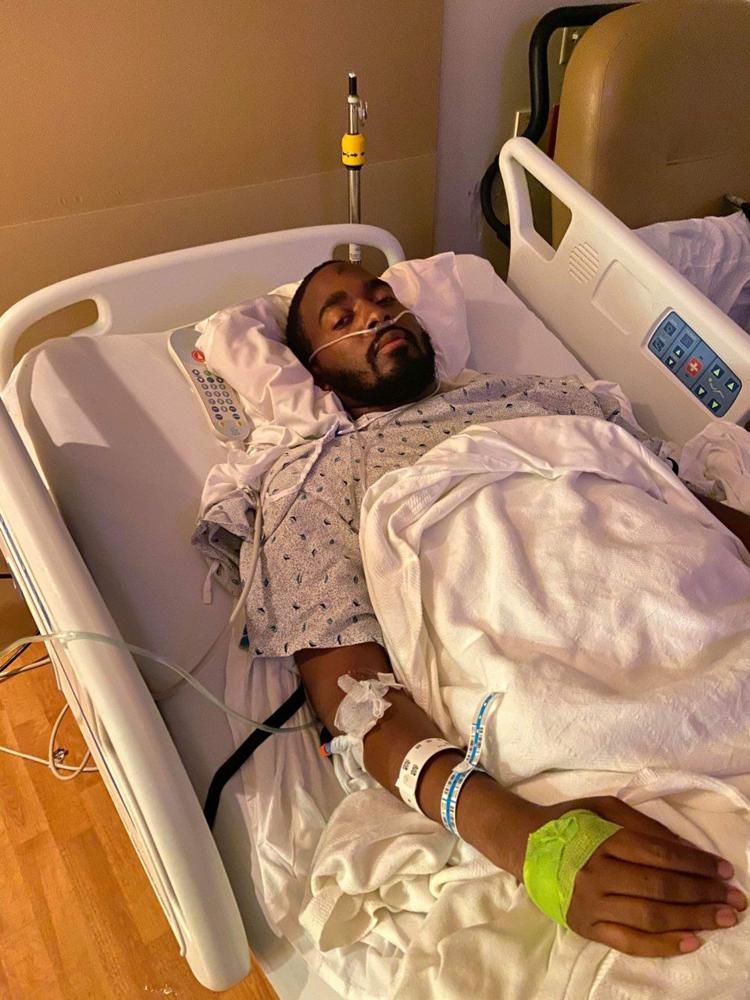 Getting stronger
The first three days at the rehab hospital, a nurse assisted Glover into a wheelchair and pushed him to a large physical therapy room. A pair of arm straps suspended from a long, oval track on the ceiling supported Glover's weight as he shuffled his feet along the floor, a back brace stabilizing his spine.
Glover soon regained enough strength to move from the wheelchair to a walker.
Discharged from the rehab hospital Oct. 27, Glover has since returned for outpatient physical therapy appointments two or three days a week.
By early November, he was using a cane in place of the walker. By the first week of December, he no longer needed the cane. And by mid-December, he was able to walk upright without the back brace.
"Now, as he's moving we've been able to actually start progressing with a lot more strengthening," said Jenny Reimold, Glover's physical therapist.
"The pain right now is one of his biggest factors," she continued. "All of his musculature is so guarded to help protect his body. So we're trying to get him to a point of being able to have all of that in its more relaxed, natural state so every movement he goes through he doesn't feel pain, which will allow him to start moving a lot more swiftly. Getting back on the basketball court, he's going to need that."
#MakeItCount
Glover returned to work Jan. 6. But he only missed the first few preseason practices with the Columbia basketball team.
In his previous three seasons on the Columbia sideline, Glover was known as a fiery, animated coach with a full-throttle type of energy.
But because his body is still recovering, Glover's mobility is limited. So, too, is his ability to speak beyond a normal pitch — yelling is painful to his ribs.
"When I first started, I couldn't even yell to my guys when they were on the other side of the court," Glover said.
"He still comes in with the same focus," Columbia player Robert Footman Jr. said. "He's just calmer. He talks calmly, but I know he wants to get fired up."
During a game, Glover sometimes sits on a large foam pad on the bleachers.
"When I sit down, it's softer and easier on my back instead of the bleachers," Glover said. "It'll take me a while to even get moving, so sometimes I prefer to stand up all game."
There have also been issues with Glover's short-term memory as his brain continues to heal. For instance, in a pregame chat in the locker room two weeks ago, Glover assigned defensive responsibilities to a pair of his players, only to get those same tasks mixed up minutes later. It also takes him longer to develop a scouting report when watching film of an opponent.
"I have a million notes on my phone from the past week," Glover said. "Because I'll literally forget."
A win at Pequea Valley next Friday would give the Tide (8-0 Lancaster-Lebanon League, 12-5 overall) at least a share of the Section Five crown. Columbia last won a section title in 2008. And the man leading the charge has been Glover, who admits he's just lucky to be alive.
"My life hashtag is #MakeItCount. I just tell my players to make every moment count," Glover said. "It's funny because I've had to live what I've been preaching to my players for years."