A little past 5 p.m. on the first Wednesday evening of March inside Penn Manor High School's new auxiliary gymnasium, girls wrestling practice has come to an end. Grapplers are being tasked with rolling up the wrestling mats and pushing them up against a wall.
Any grappler at any age will roll up wrestling mats at some point, likely several times of the course of a season. But many of those on the Penn Manor girls wrestling team are still relatively new to the concept since the program is only in its second year.
Coach Jason Fellenbaum feels the task teachers his grapplers a work ethic. Some of them aren't fond of the task. Sophomore Madi Stringer isn't one of them.
"The biggest thing is Madi is a hard worker and tries," Fellenbaum said. "I can put her on the mat with anyone in the room regardless of weight and she says, 'OK, coach.'"
With two younger sisters wrestling at the youth level, Madi had been on the fence about giving the sport a try this season. The final push to do so came on the back end of a health scare. Madi, 15, is seven months out from having a cancerous tumor the size of a golf ball removed from her left breast.
'Waiting was the worst part'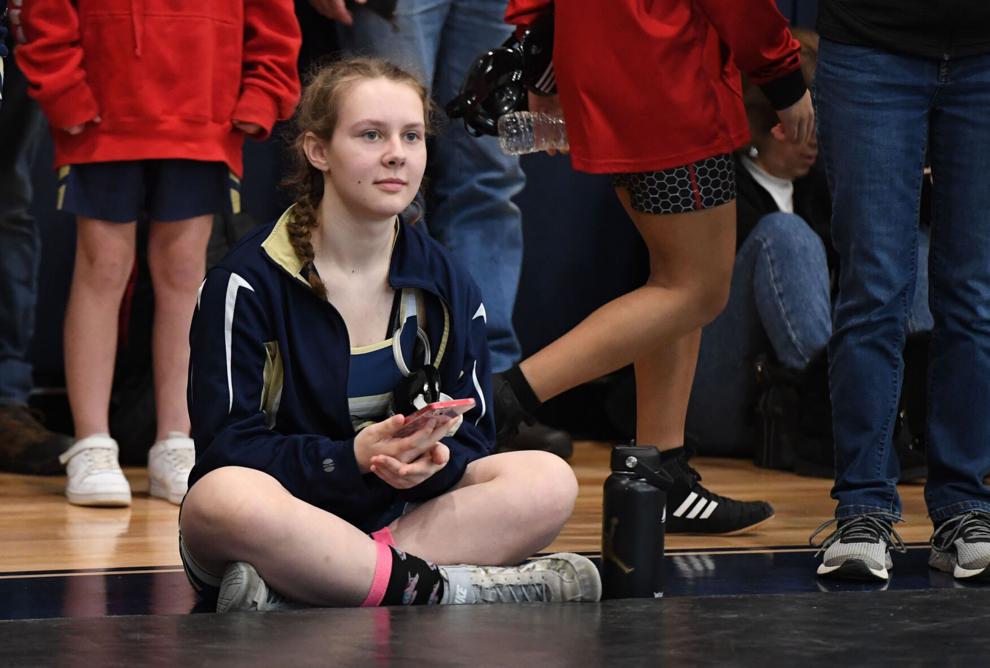 Madi discovered the tumor while showering last May.
"I felt something that had not been there the day before," she said.
A trip to a pediatrician led to an ultrasound, which led to a biopsy. Two months passed before a diagnosis finally came: Spindle Cell Sarcoma Phyllodes tumor.
A phyllodes tumor is a rare tumor that starts in the tissues of the breast, not the ducts or glands, which is where most breast cancers begin. Spindle cell sarcoma is a rare form of soft tissue cancer usually found in the arm or leg bones, or in the pelvis, mostly diagnosed in adults 40 years and older. Combine those factors and it's what led to Madi's biopsy being sent to several pathology groups before Penn State Health Milton S. Hershey Medical Center pinpointed the exact form of cancer.
"The waiting was the worst part of the experience," Madi said. "The whole not knowing what was next. … I don't know if this is something really serious or if this is something minor."
Concerns were compounded due to a history of cancer in the family. Madi's paternal grandmother, Penny Weitzel, first fought off skin cancer and breast cancer before getting the lung cancer that ultimately led to her death on Feb. 20, 2020. She was 67.
Madi was an infant when her mom brought her along to keep company by the side of Ryan Weitzel, Madi's uncle, as he underwent chemotherapy and radiation treatments.
"We were this little trio," Ashley Stringer recalled. "(Madi) was an infant in a car carrier."
Ryan was given six months to live when first diagnosed with malignant melanoma in August 2003. He won that battle before the cancer returned years later. He died April 12, 2008. He was only 18. A boys lacrosse player at Lampeter-Strasburg, Ryan Weitzel's memory is still carried on today when L-S and Penn Manor meet each spring, the annual boys lacrosse contest dubbed the "Whitey" game.
"Ryan when he was first diagnosed, he was the same age as Madi was at her diagnosis," Ashley Stringer said. "Very odd. Plus, Madi is a lot like my brother. It was never about him. It was always about what could he do for someone else? Just a very selfless person. I see a lot of Ryan in Madi."
Madi was born seven months before Ryan's death. Her middle name, Layla, was given to her by Ryan.
"When his cancer got to the point where we knew he didn't have long to live, it was something we could do," Ashley Stringer recalled. "Could you give her the middle name?"
'We caught it early'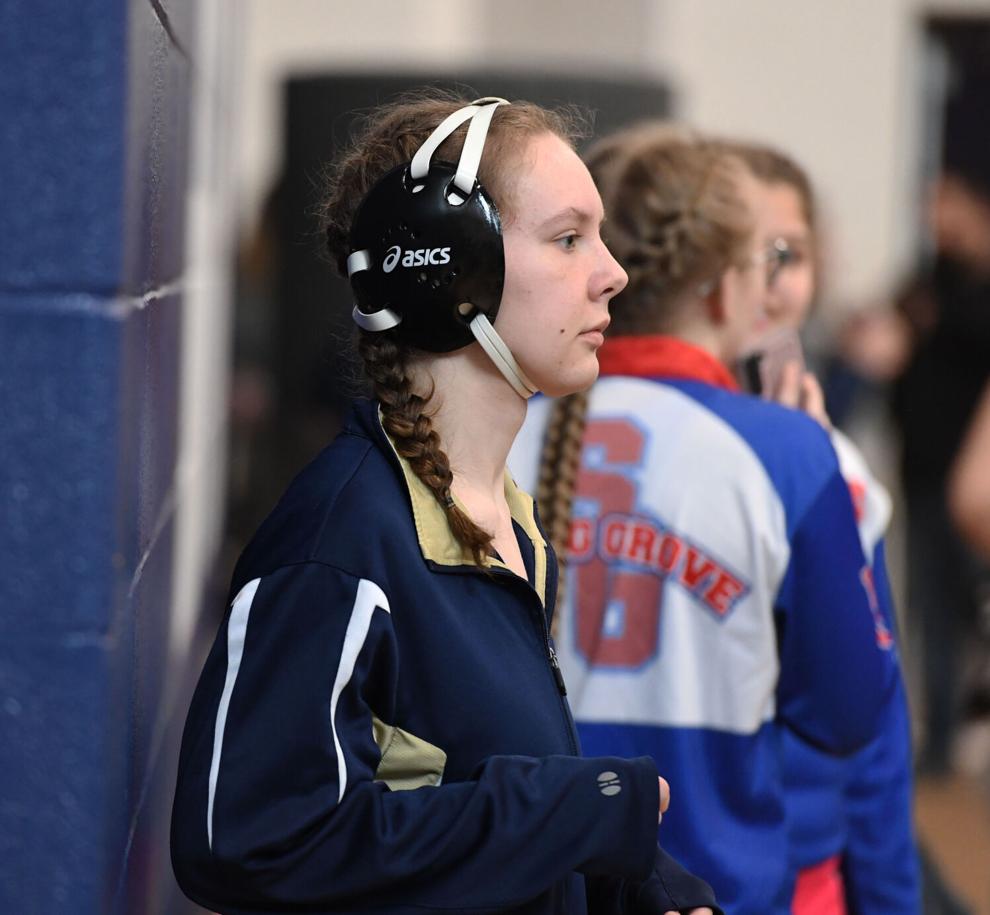 Losing her brother to cancer propelled Ashley Stringer to take a closer look at her own health, which led to her testing positive for BRCA1, a breast cancer gene that increases her lifetime odds of getting breast cancer and ovarian cancer. It's why she has since had a double mastectomy and hysterectomy.
Penn Medicine Lancaster General Health surgeon Dr. Marnie Kaplan performed Stringer's hysterectomy, which is worth pointing out given what came next in Madi's health journey.
While Madi avoided chemotherapy and radiation, the tumor and surrounding tissues needed to be removed through two surgeries. The Stringers saw a familiar name when Madi was referred to a surgeon: Dr. Kaplan.
"We caught it early," Madi said. "It didn't spread to my bones or my lungs. We were able to get out the tumor itself and the surrounding tissue."
Madi goes for regular check-ups every three to four months. She's had a clean bill of health since the date of the second surgery: July 29.
"We definitely will celebrate once we hit that one-year mark of the second surgery," Ashley Stringer said. "I don't know what we'll do, but It'll be a day to celebrate."
'Channeling that aggression'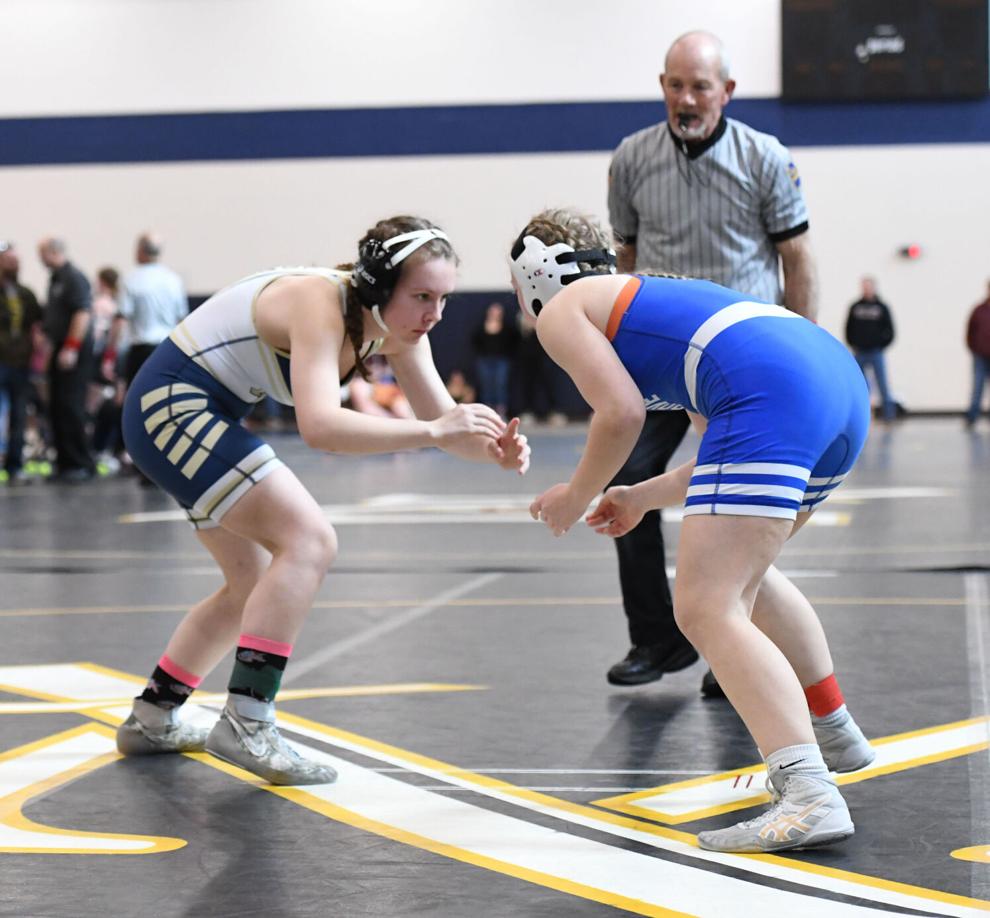 Madi describes herself as an agreeable person. The trait doesn't coincide so well with wrestling.
"I'm not an aggressive person and wrestling is a very aggressive sport," she said. "I've been struggling to channel that aggression that I need."
She also didn't have much time to exercise over the summer due to the many visits to doctors and medical facilities. Plus, she's new to the sport. Add it all up and things haven't gone so well for her on the mat this winter. Though, it'd be hard to suspect with Madi in the way she talks about the sport.
"This is fun for me," she said. "Yeah, it's discouraging getting beat down again and again but I can see myself progressing. I have gotten significantly better since the beginning of the season. That alone is enough to make me want to keep going."
Madi's first victory came Jan. 18 in a home dual meet with McCaskey. She won by a score of 7-4.
"I think I got one or two takedowns and got back points from almost getting a pin," she recalled. "I was very surprised."
Her father, Chris, a former wrestler in his prep days, was watching from afar. His eyes were a bit misty. Happy tears shed for seeing his oldest daughter succeed on the wrestling mat at that moment, but also for what she had overcome off the mat to get there.
"I don't want to say it (cancer) opened my eyes because everybody who has had cancer says that," Madi said. "But it definitely did. It put things into perspective on how quickly things can go away and seem uncertain"
It's why she quietly goes about her duties in practice.
"I'm proud of myself for putting in the hard work," she said. "And getting something out of it."