And that's a wrap for section play in the 2022-23 Lancaster-Lebanon League girls basketball season.
One of the last items on the to-do list Thursday night zeroed in on Manheim Central, and the Barons' pursuit for a perfect run through Section 2 action.
Central got the job done.
Maddie Knier poured in 32 points, Payton Snyder did the dirty work with eight points and eight rebounds, and the Barons bolted to a 29-9 halftime lead on the way to a 59-38 victory at Warwick on the last full night of regular-season play around the league.
It was Central's 13th win in a row; the Barons haven't lost in the new calendar year, and now they'll gear up for a postseason ride.
"It's been almost like a dream," Snyder said about Central's hot streak. "It's been an honor for me, as a junior, to get to play with these seniors. Now it's going to get crazy. We've been preparing for the playoffs as we've gone along all season. We're all excited and we're all ready for this."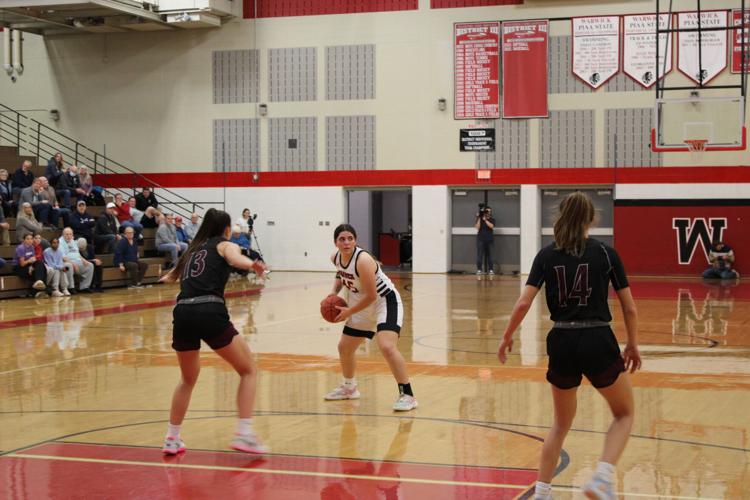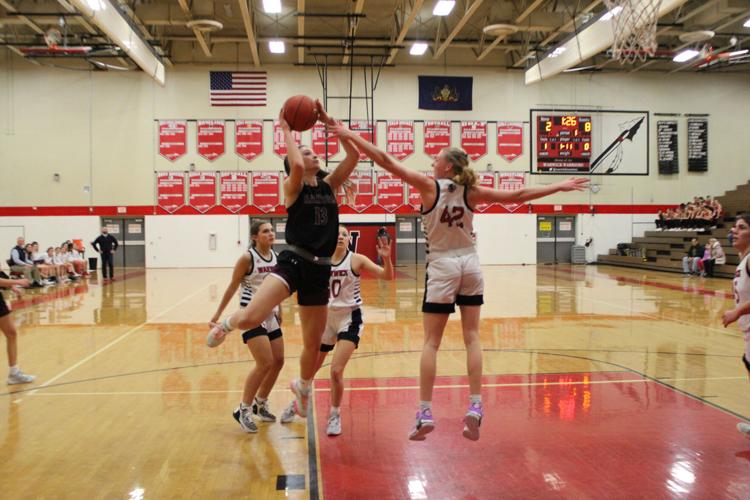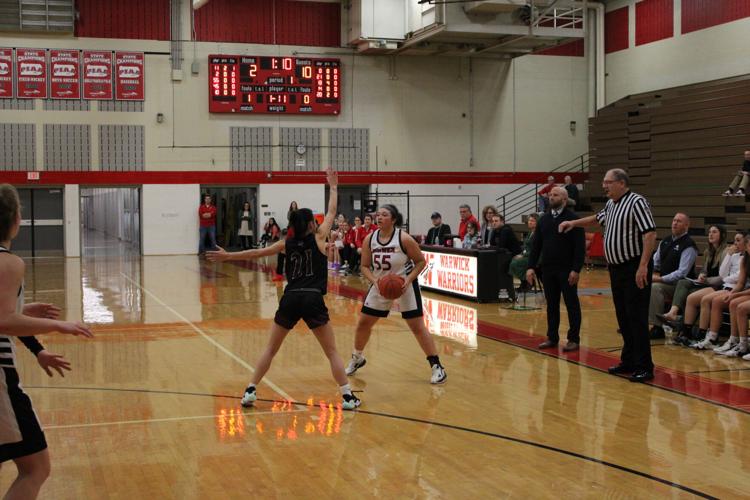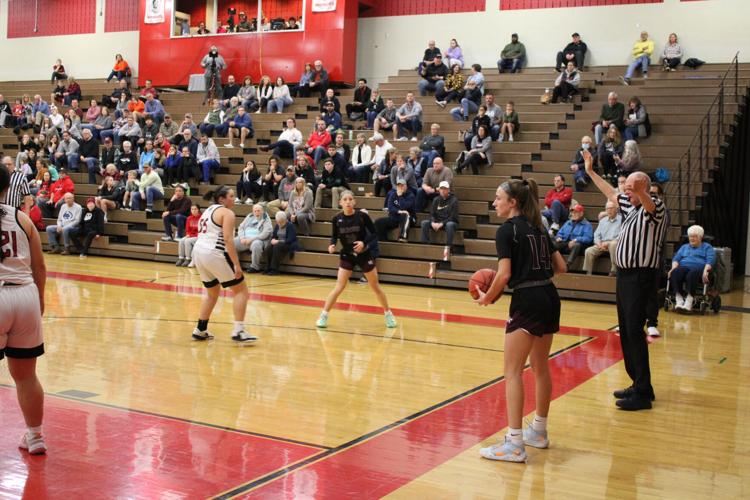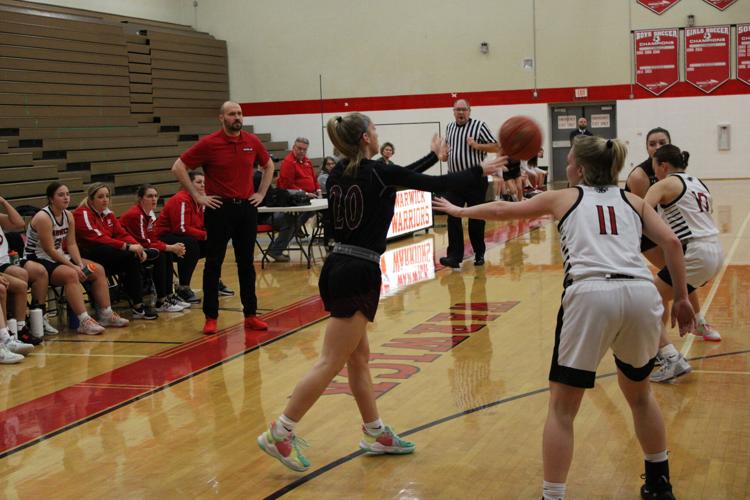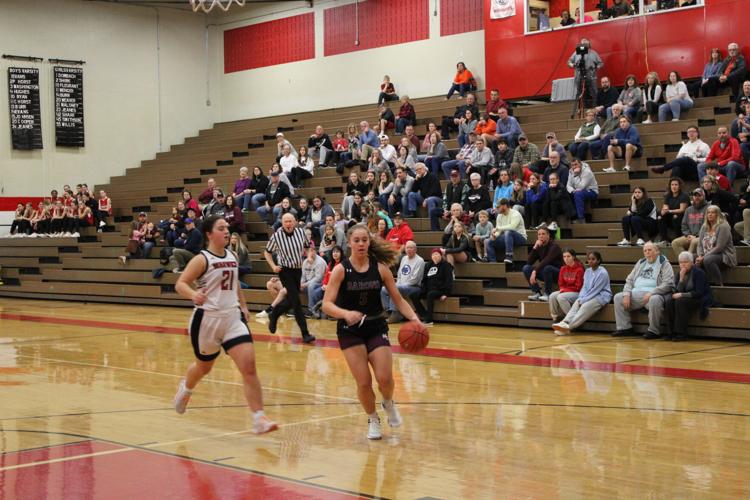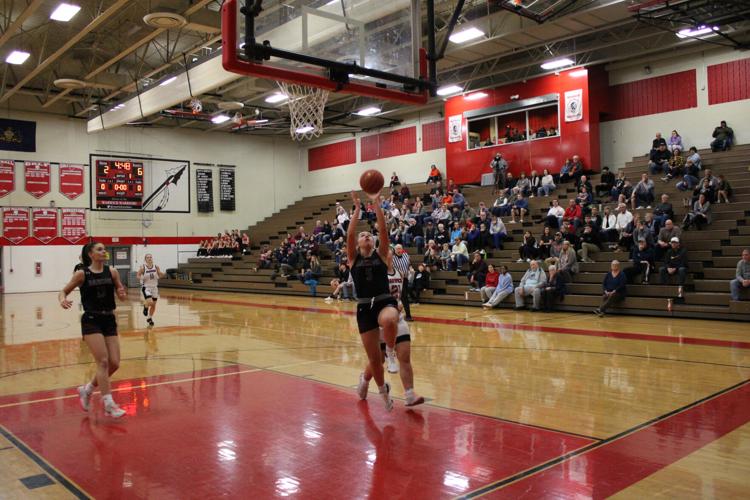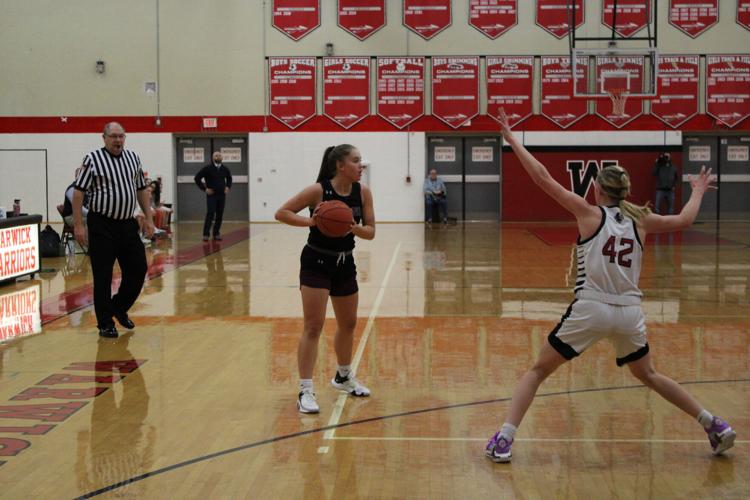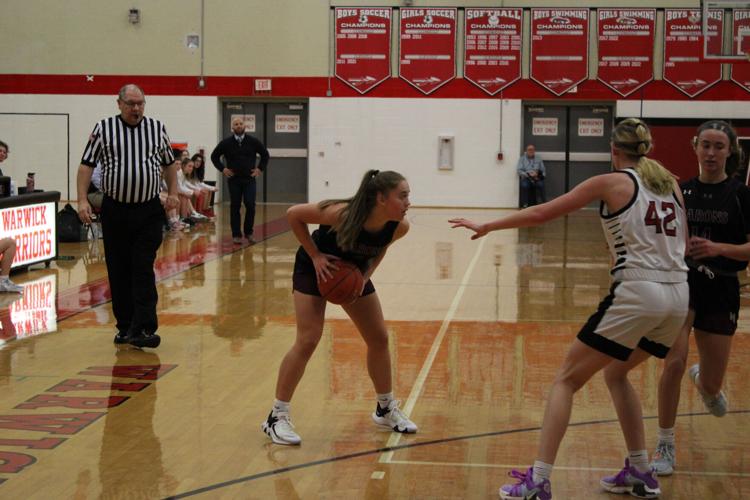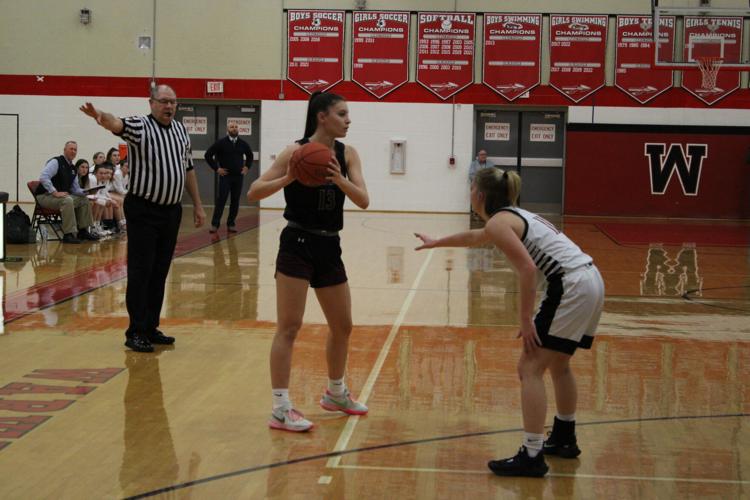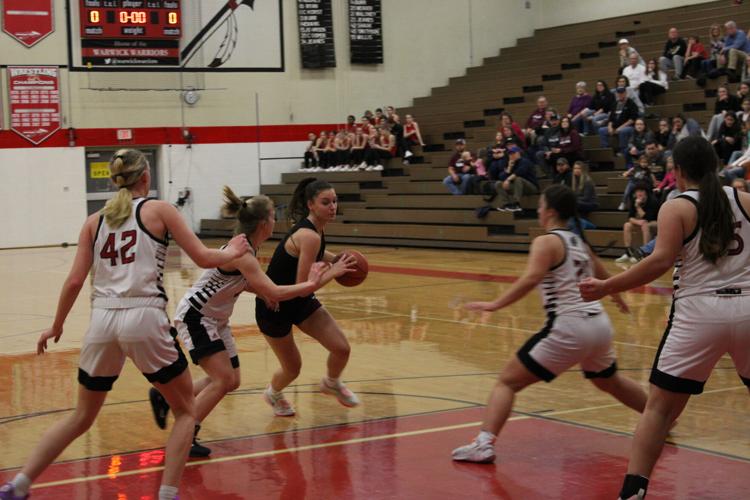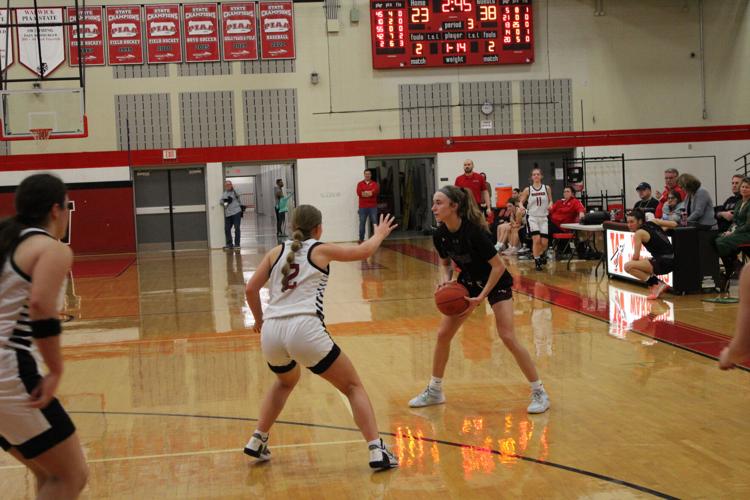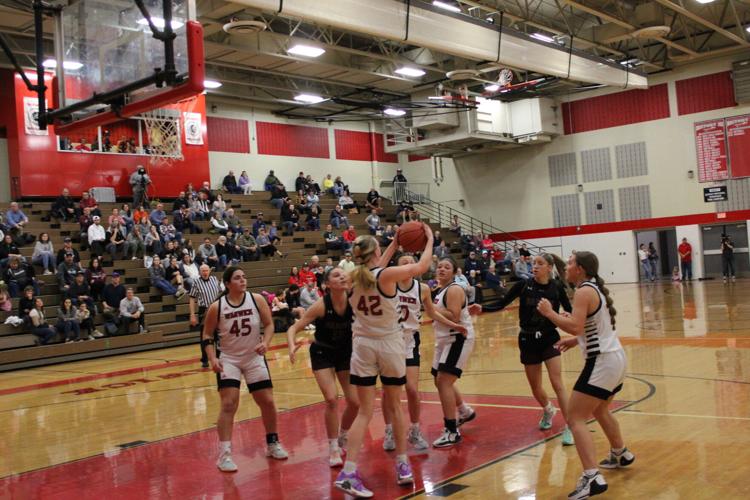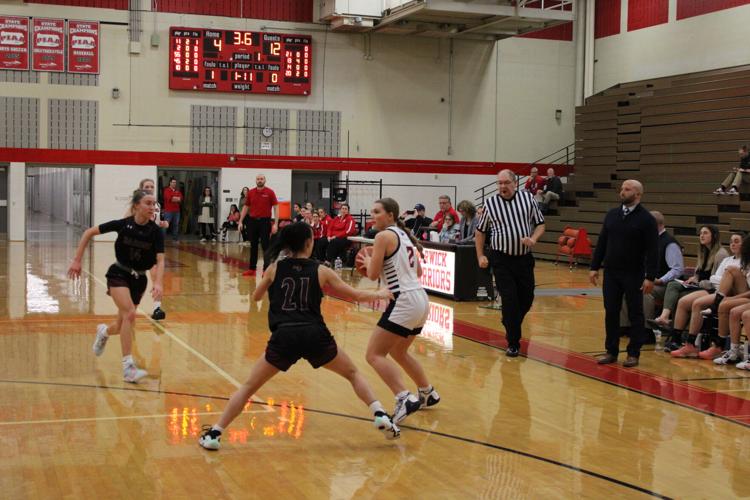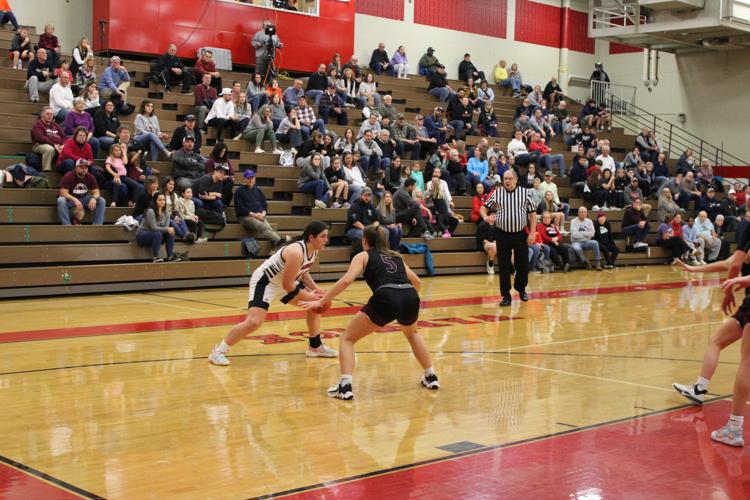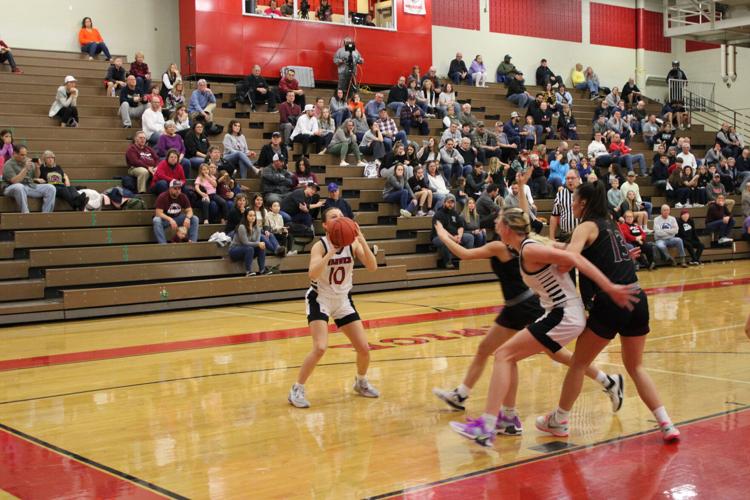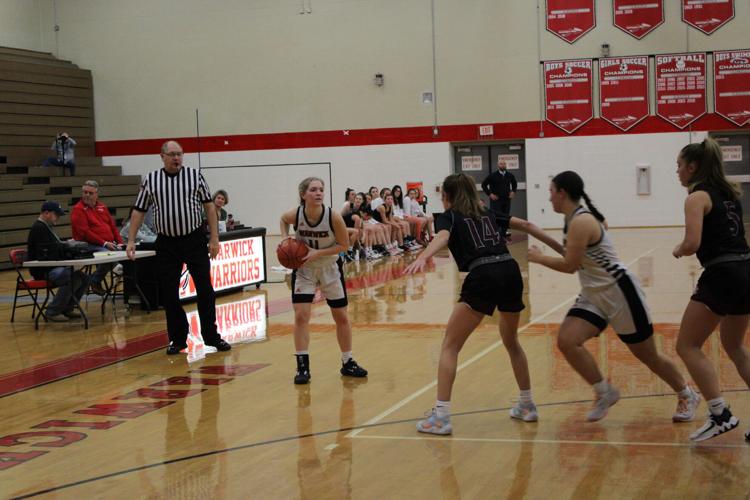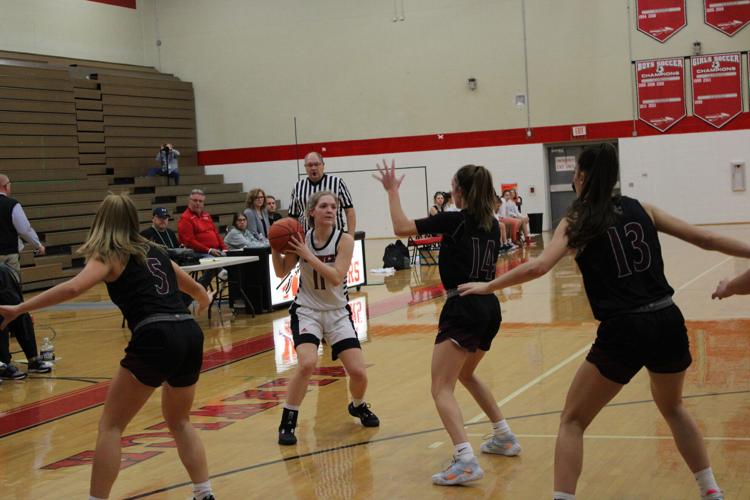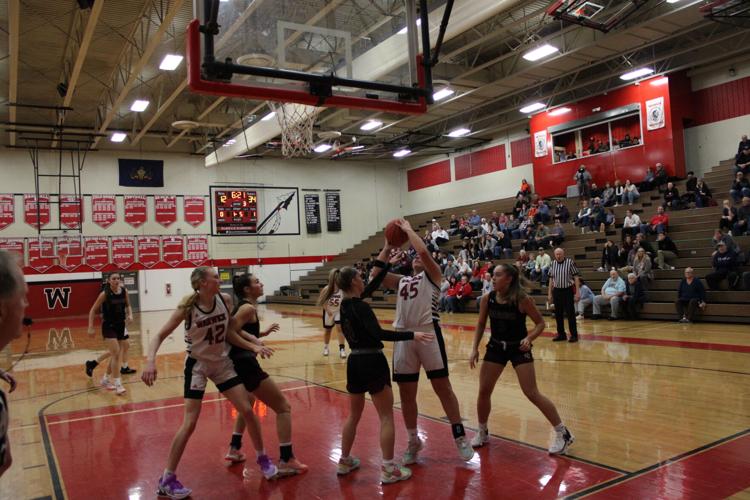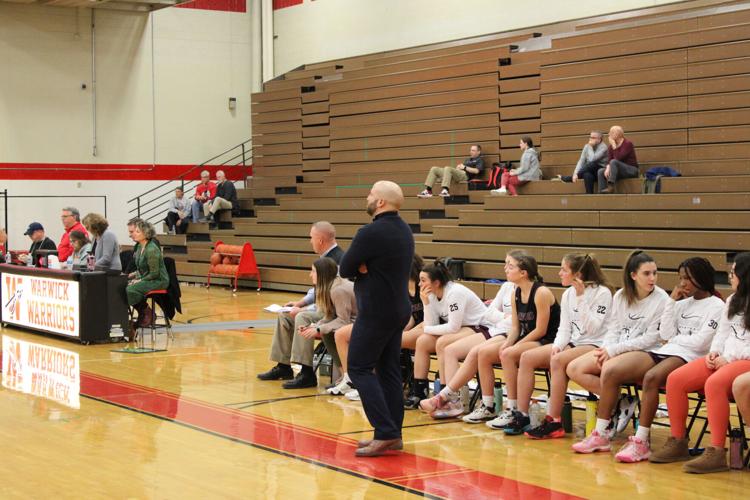 Manheim Central vs. Warwick - L-L League girls basketball [photos]
Here's a fun fact: Section 1 champ Lebanon (10-0), Section 2 champ Central (12-0), Section 3 champ Lancaster Catholic (10-0) and Section 4 champ Columbia (12-0) all had perfect runs through league competition this winter.
Lebanon capped a 22-0 regular-season ride Thursday with a nonleague win over Milton Hershey. And this scoring nugget: Lancaster Country Day senior Genesis Meadows pumped in a career-high 44 points in the Cougars' nonleague victory over Lititz Christian, as Country Day won four games over the last four nights.
Up next: The L-L League playoffs, with the quarterfinals on tap for Saturday.
Lebanon will host Section 4 runner-up Pequea Valley (20-2) at 1 p.m.; Central (19-3) will welcome Section 3 runner-up Lampeter-Strasburg (12-10) at 1 p.m.; Lancaster Catholic (20-2) will host Section 2 runner-up Ephrata (17-5) at 7 p.m. in a rematch of last year's title game; and Columbia (19-3) will welcome the Section 1 runner-up Manheim Township (15-7); the Blue Streaks finished tied for second with Cedar Crest, but Township won the tiebreaker, which was a better D3-6A power rating through Thursday's games.
The semifinals are set for Tuesday at Warwick at 5:30 p.m. The championship game is on tap for Thursday at 7 p.m. at Manheim Township.
"I feel like we're ready to turn it up and go," Central coach Michael Smith said. "It's going to be exciting, and we're ready to see how it all pans out. We'll focus on leagues first, and try and take it one game at a time. Our goal is always to go 1-0."
Thursday in Lititz, Central made quick work of Warwick, zooming to a 12-4 lead out of the chute. Snyder had six points and five rebounds in the first quarter, and Knier had three buckets to get the Barons' fast-break attack churning.
Knier had 14 second-quarter points, including a 3-pointer in the waning seconds, and Central used a 9-0 spurt to nab a 29-9 lead the break. Kaylie Kroll, who scored nine points, drilled a 3-pointer during the run.
Warwick played an inspired third quarter — Ella Shirk knocked down a pair of 3-pointers and Sam Shaak had a trey and six points — but Knier hit a 3-pointer for a 32-9 lead, and she had two more buckets in the quarter and Central was up 44-24 heading into the fourth.
Kroll had a steal and a transition layup and another bucket, Knier coaxed in another 3-pointer — stretching the Barons' lead to 57-30 — and Central, which should snare a top-3 seed in the District 3 Class 5A bracket, slammed the door for a perfect section run.
Warwick is in patience mode. The Warriors (7-5, 10-12) started the game at No. 13 in the D3-5A power ratings, and dipped to No. 14 — as the last team in — after the setback. But the two teams directly behind them, Exeter and Cocalico, have both completed their regular-season schedules, and don't appear to have the points to jump Warwick.
The last date to accumulate a power rating is Feb. 15, so the Warriors have to wait it out.
"It's a very bizarre situation, but such is life on the bubble," Warwick coach Danny Cieniewicz said. "We tell the girls all the time to focus on what they can control. Right now, we don't control our own destiny. But we need to stay ready, because we don't know. All we can do is hit the refresh button and hope the numbers continue to go our way."
TWITTER: @JeffReinhart77