No girls basketball player in Lancaster-Lebanon League history scored more points, 2,573, than Brie and Brooke Droege's mom.
"They're bigger than me,'' Marjorie Droege — known as Marjie Rhoads during her playing career — said Thursday, while crouched with a camera in full mom mode, as her kids and their teammates cut down the nets at Manheim Township, after they and their Columbia teammates held off Lebanon to win the L-L League championship.
"They're stronger than I was,'' she added. "I think they're a little more skilled, too.''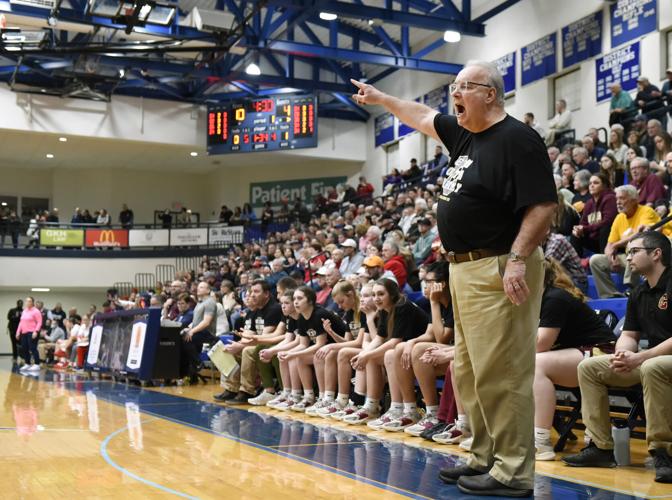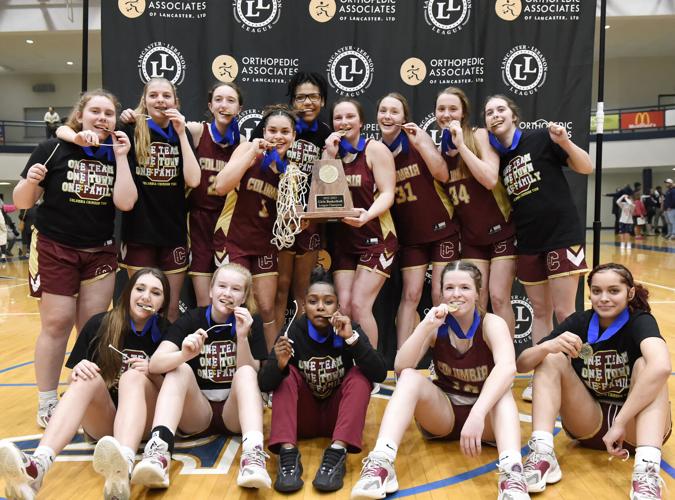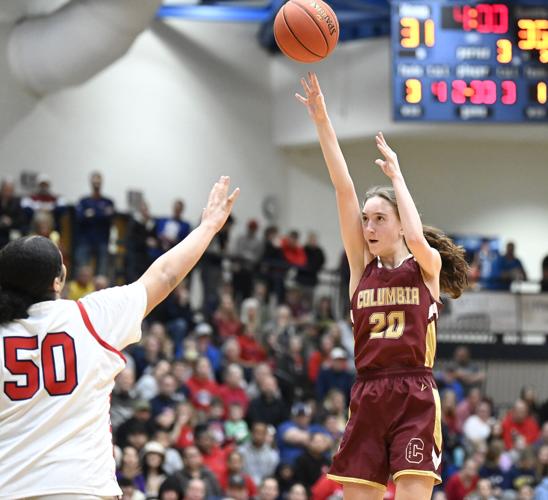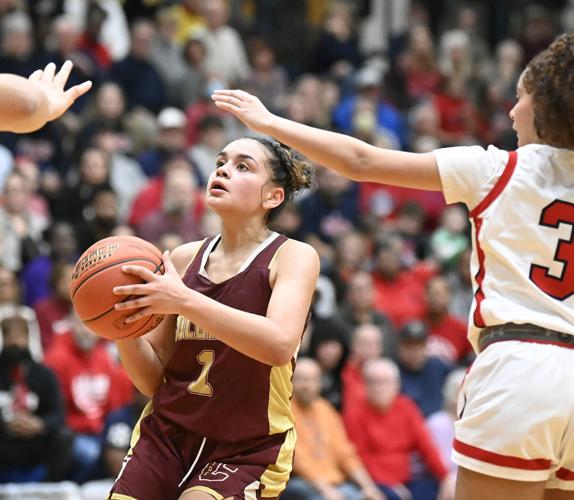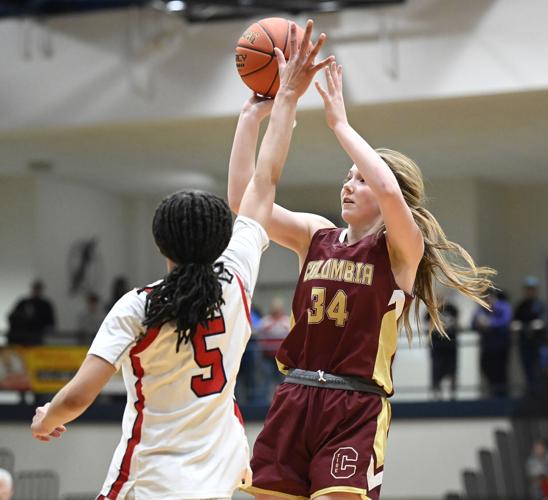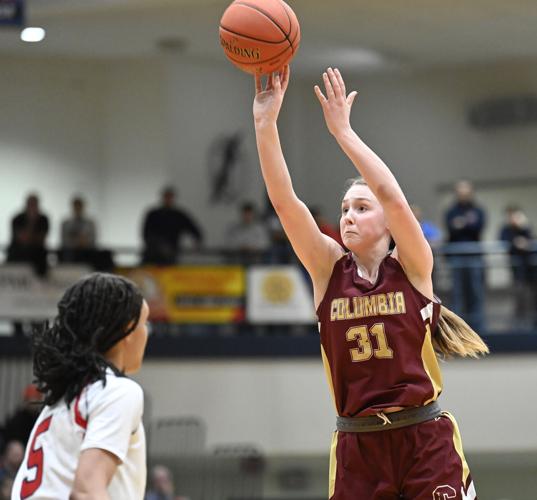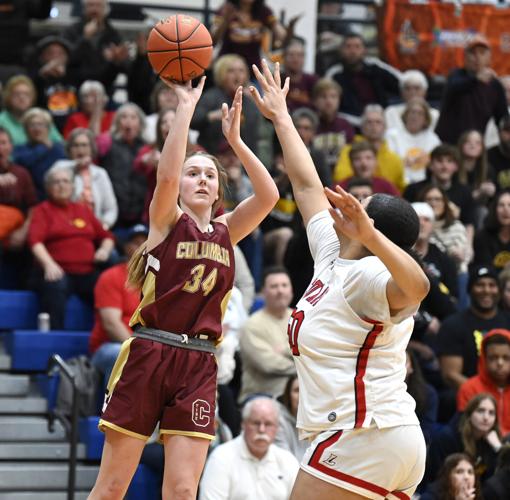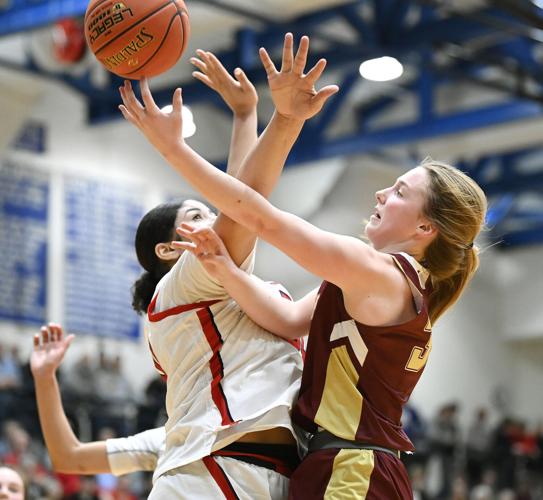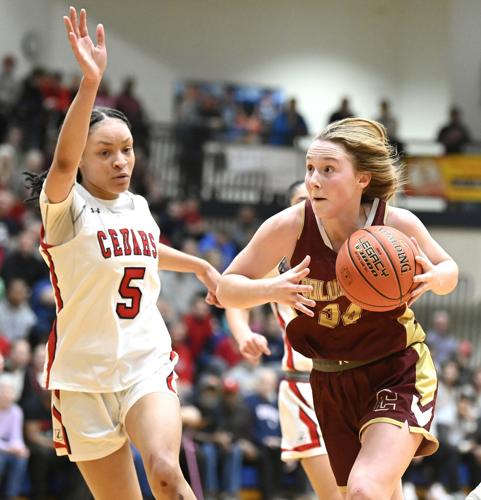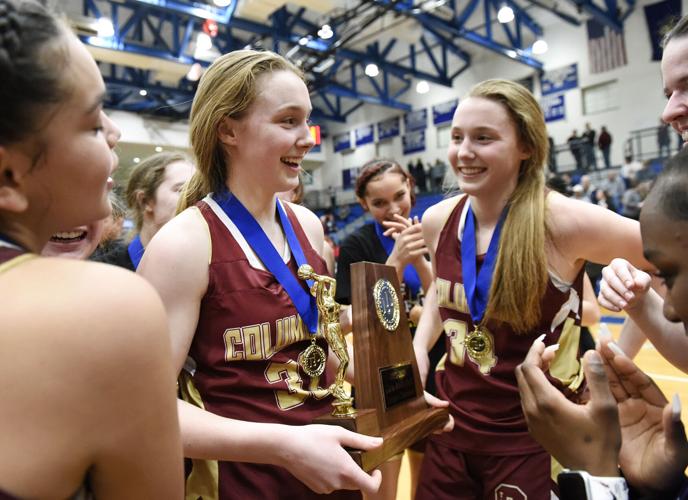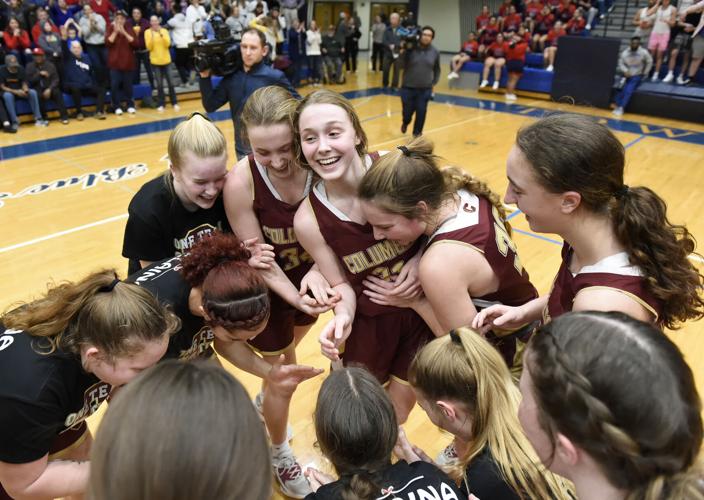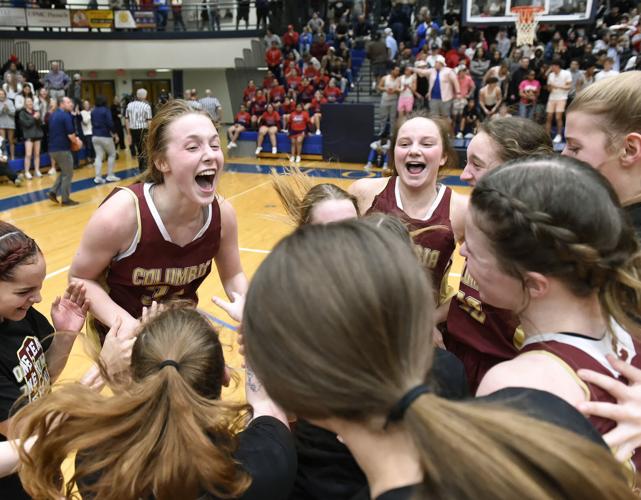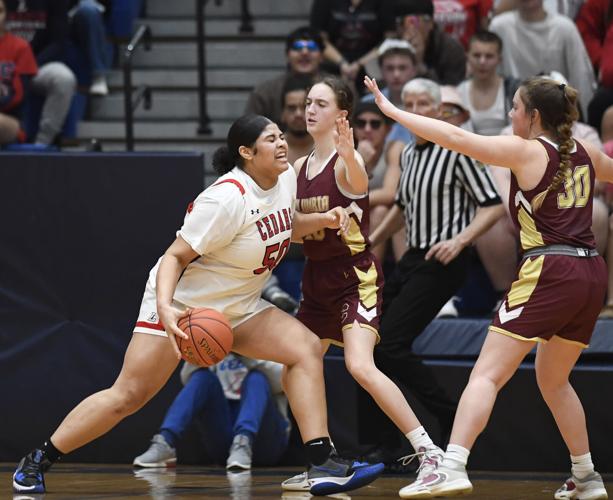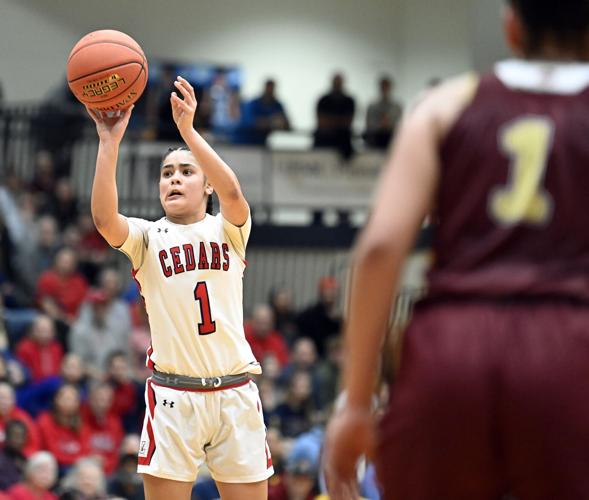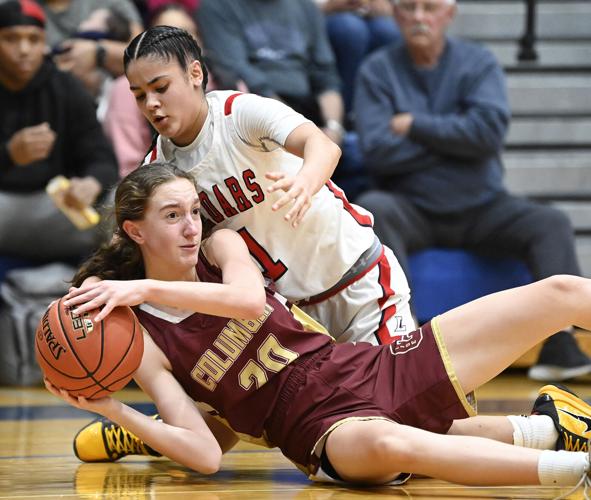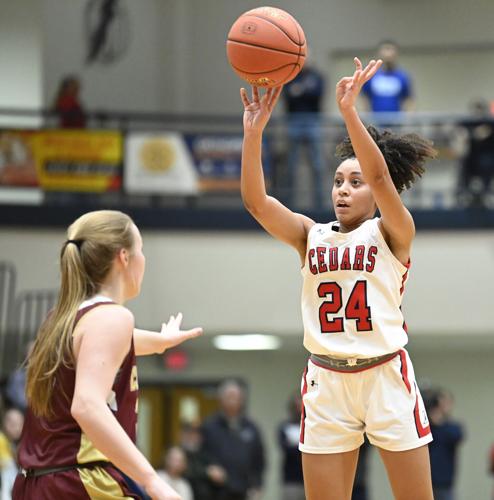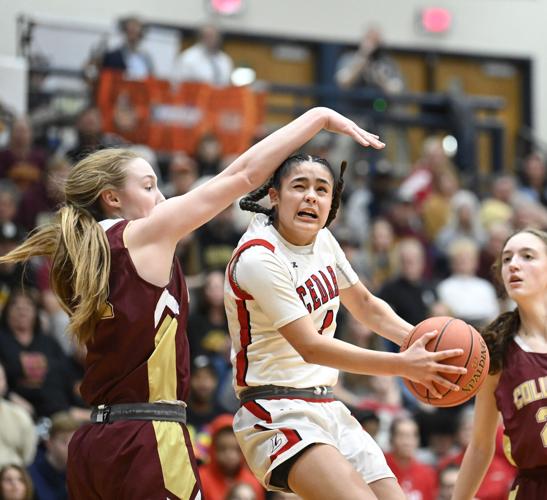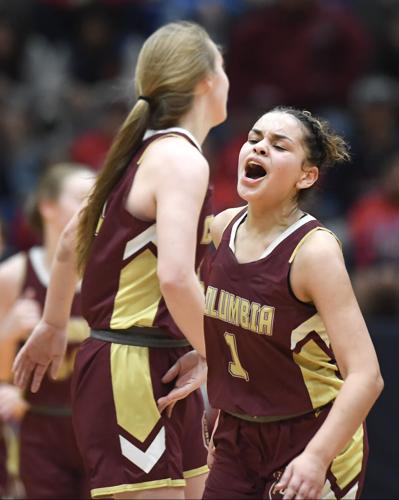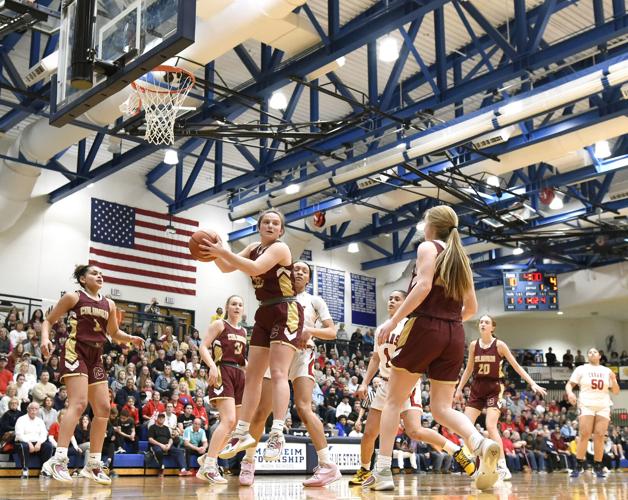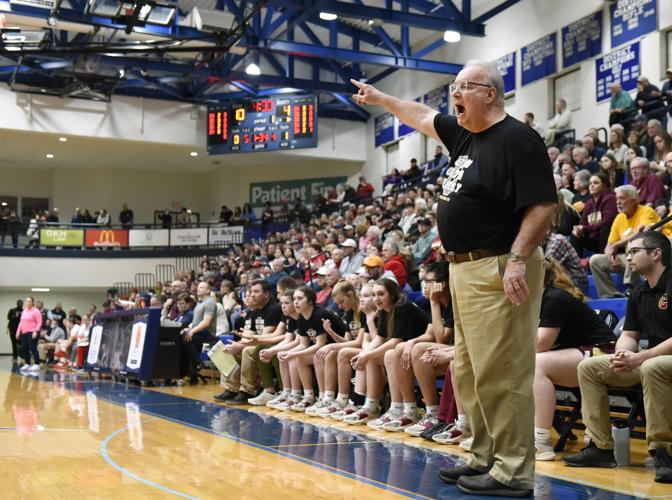 Lebanon vs. Columbia - L-L League girls basketball championship [photos]
She's being modest, of course, having led the Crimson Tide to three straight District 3 championships in high school, in the late 1990s, before going on to a fine, 1,042-point college career at Division I La Salle.
Her kids are catching up fast, though.
They are twins, both 5-foot-11 juniors. They don't really resemble their mom. Even as players, there's a contrast. Mom was an athletic, relentless play-making dynamo. Her daughters are both more conventional shooting guards, although they've both become much more than that.
Not quite at the same pace, though.
"Brooke has played the catch-up game since day one,'' Marjorie Droege said. "In every aspect, Brie would take off and Brooke would catch up.''
The sisters looked like a tag-team as they turned Thursday's game in Columbia's favor during a dizzyingly high-level stretch of the first half.
Section 1 champion Lebanon came in undefeated, with a big, athletic group built around dynamic point guard Kailah Correa.
The Cedars' game plan was evident from the game's first possession, when 6-3 sophomore Liliana Harrison won the opening tip, headed straight to the low post and was delivered the ball. Which she dropped in the basket.
The Cedars led 8-2, and then 10-4, with Harrison scoring eight of the 10.
Columbia's offense is motion heavy, but it's mostly about getting the Droeges just a bit of operating room. Suddenly the Tide found it, over and over. They scored on 10 straight possessions, a total of 22 points.
Lebanon stood toe-to-toe and matched blows for a while, but soon came an 15-0 run that gave Columbia a 28-15 lead.
Brie had 13 points at halftime, Brooke had 11. It was a smoking display.
"They're playing with more confidence,'' Columbia coach Karl Kreiser said. "Their shooting has improved, and they were good shooters last year.''
They're more than that, though. They've become rock solid with the ball, high-level defenders, leaders, and teammates who seem to know where the other is going to be.
Some of that is built in to the way the Tide plays. Some of it is … what is it they say about sisters having a kind of unspoken connection?
"They are each other's best fan and worst critic,'' Marjorie Droege said. "They really are best friends.''
Indeed, if facial expression and body language means anything, when the Columbia fans did the "MVP'' chant as Brie received her gold medal afterward, her sister seems as amped as anyone.
Columbia shares the District 3 Class 3A bracket with Lancaster Catholic. They'd meet in the final, and it's easy to imagine both playing for a while after that.
The L-L trophy, though, remains a big deal on its own around here.
(Some older fans were heard yelling, "County champs!'' in the post-game revelry, as if it were 1970 or something.)
As for the Droeges, they've been stars since the stepped on the court as freshmen. But the distance from prodigies to polished veterans now appears to have been covered.
Obviously, they've helped each other get there.