After 10 seasons spent standing on the mound at Clipper Magazine Stadium from 2005 until 2014, few own a greater understanding of what it means to pitch in the Atlantic League than Lancaster Barnstormers manager Ross Peeples.
Now, the Atlantic League has placed restrictions on when Peeples can impart that knowledge.
No one is permitted to visit the pitcher on the mound unless he is injured or a pitching change is being made. Furthermore, every pitcher who enters the game must either finish an inning or face three batters before he can be removed.
"The mound visits is the rule I hate," Peeples, who otherwise has adopted an optimistic outlook on the experimental rules, said.
"I don't like it for the game's purposes. I don't like it for the player's purposes. ... That's the one I disagree with the most," he added.
These rules, along with a reduced time period in between innings, were imposed in an attempt to speed up the game, but they can also leave a pitcher floundering without help when he can't find his rhythm.
That, for someone who knows pitching like Peeples does, can be difficult to watch.
"There's definitely been times where there should have been (a visit) made especially early in the game with a starter," Peeples said. "That's why I think there needs to be at least one mound visit."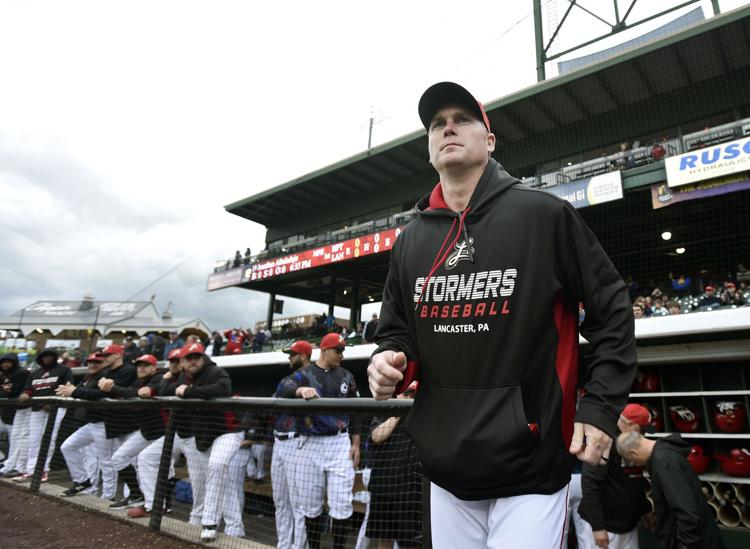 Peeples supports the idea of allotting each team one mound visit to use on its starting pitcher — or maybe granting each dugout a mound visit before the fifth inning.
The specifics aren't important to Peeples, but the general idea is: He doesn't support the idea of leaving his pitcher on an island with little support.
Sugar Land Skeeters manager Pete Incaviglia thinks the rule is over the top, too.
"I think (we need) at least one to settle your starting pitcher down when he needs to be settled down, give him a breather," Incaviglia said. "I think having zero is extreme. I think they have five in the big leagues right now, we went all the way to zero. I think one trip for your starter who is probably going to pitch the longest in the game is the one thing that I wish we had to settle down our starters a little bit."
The managers deal with the rule's impact on the scoreboard, but the players deal with it on the statsheet.
In the Atlantic League — which for many is a proving ground used in hopes of finding a way back to affiliated minor league baseball, and, perhaps, the majors — a player's numbers can take on added import.
In this place where careers are reborn and careers die, every day is a battle. There is no major league microscope, but each individual player's battle for his career is just as fierce, if not more so.
"I'm sitting here looking at my career when I was starting and how many times the pitching coach came out there when I was struggling and I was sliding and I couldn't find it," Peeples said. "Just come out there and calm me down and give me a break or try to break up the momentum, and then get me back on track. I could probably list you several times that's happened to me that if it didn't happen, maybe I played a year or two less, maybe because my earned run average was so high or whatever it might be."
Of the rules enacted this season, the outlawing lack of mound visits has received the most blowback from managers and players around the Atlantic League.
From the viewpoint of league executives that's not necessarily a bad thing. The purpose of this initiative, after all, is trial and error.
When there's error, the Atlantic League — and by extension Major League Baseball — wants to know about it.
"If you don't test it, you don't try it, how do you know?" Atlantic League president Rick White said. "And if you do test it, perhaps some of those things we believe turn out to be unintentionally incorrect ... I will tell you, amongst all managers, they would love to have at least one visit to the mound during the game. But with Ross and everyone else, they've been really great in terms of saying, 'I'm going to honor the rules as we've agreed upon and we'll provide feedback at the appropriate time.' "