The 2019 field hockey season may have come to an end earlier than expected, but there was still a lot to celebrate at the Lancaster-Lebanon League banquet.
League coaches recognized the athletic and academic achievements of their student-athletes this fall in a season that saw a number of teams reach historic milestones by handing out awards and revealing the 17-player All-League team.
Lampeter-Strasburg led the way with four all-star selections followed by Penn Manor and Conestoga Valley with three each.
All-League squad
Seniors Lauren Wassell (Lancaster Country Day), Sophia Rockwell (Manheim Township) and Lindsay McFeaters (Northern Lebanon) and juniors Jasmine Miller (Penn Manor), Daisy Frank (L-S ) and Chloe Blantz (L-S) were named All-League forwards.
Seniors Anna May Barbusca (Penn Manor), Tiana Edwards (Penn Manor), Julz Garber (L-S), Cyleigh Hurst (Lancaster Mennonite), Carli Eberly (CV) and Lexi Hosler (Manheim Central) were recognized as midfielders.
Earning nods on defense were seniors Jocelyn Branco (L-S) and Morgan Bomberger (Warwick) and junior Bella Silvaggio (CV), while senior Vanessa Daniels (Manheim Township) and junior Brooke Eberly (CV) rounded out the squad at goalie.
Coaches recognized
Coach of the Year honors were given to Conestoga Valley's Kelly Dearolf in Section One, Lampeter-Strasburg's Katrina Swarr in Section Two and Northern Lebanon's Ronda Sowers in Section Three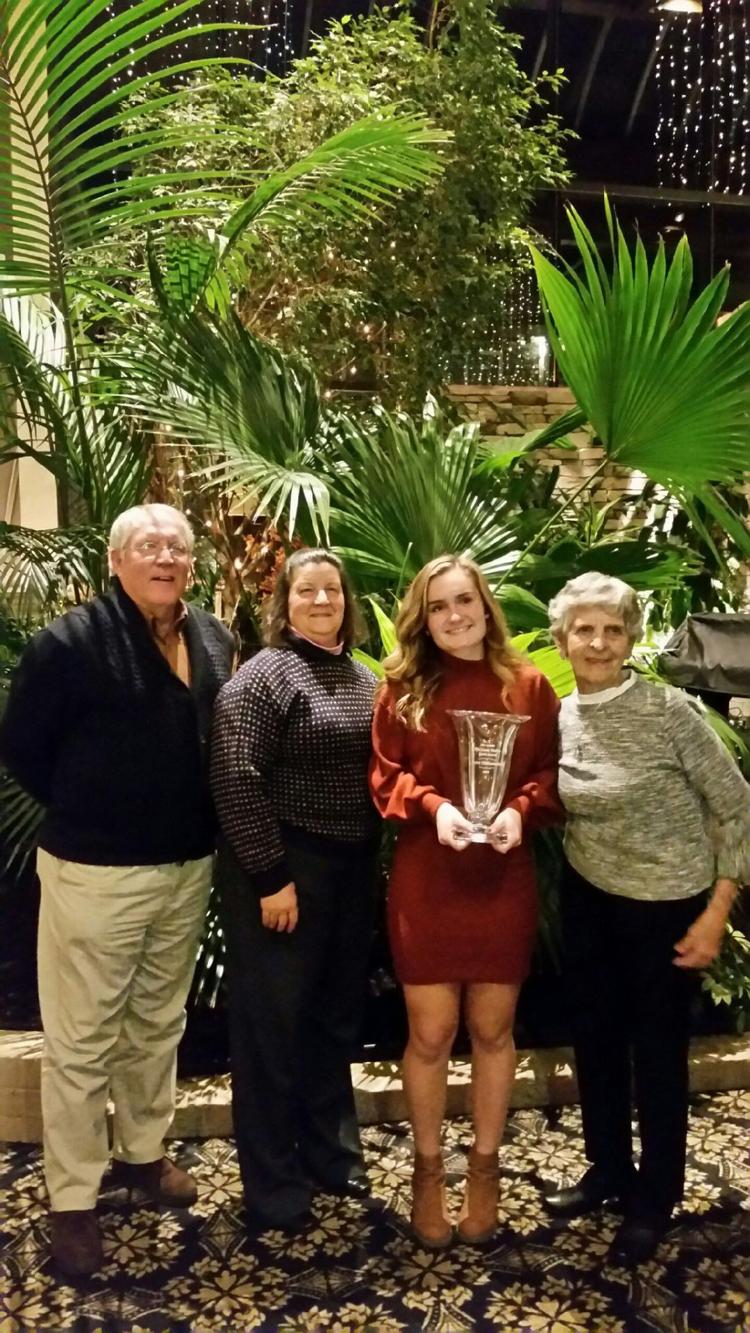 In just her second season at the helm at CV, Dearolf led the Buckskins to a 15-6 record and the program's first section title as they finished as Section One co-champions with Penn Manor. CV advanced to the L-L semifinals and the District Three Class 3A quarterfinals, where the Buckskins were eliminated by eventual state champion Wilson.
While L-S finished third in Section Two, Swarr led the Pioneers to the first league championship in school history with a 2-1 overtime victory over Manheim Township. Julia Smecker netted the winning goal and finished tied with a team-high 21 goals as L-S reached the first round of districts in Class 2A.
The historic runs continued in Section Three, where Sowers and Northern Lebanon won their first section title in more than 30 years and finished the regular season undefeated for the first time since 1980. The Vikings qualified for the league and district tournaments, ending the year with a 17-2-1 record.
Other honorees
Warwick's Rylee Diffenderfer won the Linda Shelley Spirit Award. The award, which includes a $500 scholarship, is named in honor of the former coach and longtime area official who died in 2011 from ovarian cancer.
Diffenderfer, who will play field hockey at Rider University next fall, became the first Warwick player to receive the award.
The L-L Field Hockey Coaches' Association also awarded scholarships to four seniors: Daniels, Bomberger, Garden Spot's Gianna Williams and Cocalico's Summer Haldeman.
The sportsmanship awards, as voted on by the coaches, went to Warwick in Section One, McCaskey in Section Two and Lebanon in Section Three. Manheim Central earned the league award, which is voted on by area officials.
---
Section All-Stars: Section One | Section Two | Section Three
---
Success in the classroom was also recognized as 85 seniors who earned a GPA of 3.5 or higher were named academic all-stars. View the full all-academic team below.
Section One
Cedar Crest's Amanda Wise, Ella Longenecker, Maddie Abram, Regan Vukovich, Riley Kleinfelter and Susie Heister; Conestoga Valley's Carli Eberly, Makayla Harting, Kendra Wenger, Claire Ortiz and Lillian Baird; Ephrata's Ciara Deemer, Lexie Reinhold and Hannah Santosus; Hempfield's Alexa Pitts and Brooke Gaenzle; Manheim Township's Allison Cubell, Vanessa Daniels, Rea Fox, Priya Hans, Abby Laubach, Nya Oster, Sophia Rockwell and Maya Zagari; Penn Manor's Anna May Barbusca and Ally Rittenhouse; Warwick's Lizzy Young, Morgan Bomberger, Rylee Diffenderfer, Emma Heffley, Meghan Quinn, Delaney Russell, Madeline Reider and Julia Eshleman.
Section Two
Cocalico's Brianna Burkholder, Ning Bucolo, Summer Haldeman and Caroline Baum; Donegal's Kiera Baughman, Sarah Leidich, Lydia Miller and Morgan Saunders; Elizabethtown's Mackenzie Atticks, Catherine Duncan, Emily Epps, Mackenzie Hammaker, Haley Hoffman and Ivy Loy; Lampeter-Strasburg's Jocelyn Branco, Julz Garber, Isabella Howells, Lily Nauman and Julia Smecker; Manheim Central's Lexie Hosler, Mikayla Regan and Alissa Brubaker; McCaskey's Jada Bowman, Madeleine Gagliano, Quyen Hoang and Alexa Sano; Solanco's Keirra Laird
Section Three
Annville-Cleona's Alayana Harrell, Leah Krall and Gracen Kreider; Elco's Sarah Shollenberger, Rachael Fling, Elizabeth Lattanze and Sabryna Orfino; Lancaster Country Day's Annabelle Copeland, Tess Murphy, Maya Robinson and Lauren Wassell, Lancaster Mennonite's Megan Shirk, Cyleigh Hurst, Frances Hurst-Brubaker and Riley Hurst-Brubaker; Northern Lebanon's Delaney Leibensperger and Lindsay McFeaters; Octorara's Abby Achenbach, Maggie DeStephano, Ryan Carroll, Hayley Koller, Ilyssa Marsh and Karla Zima-Doyle.