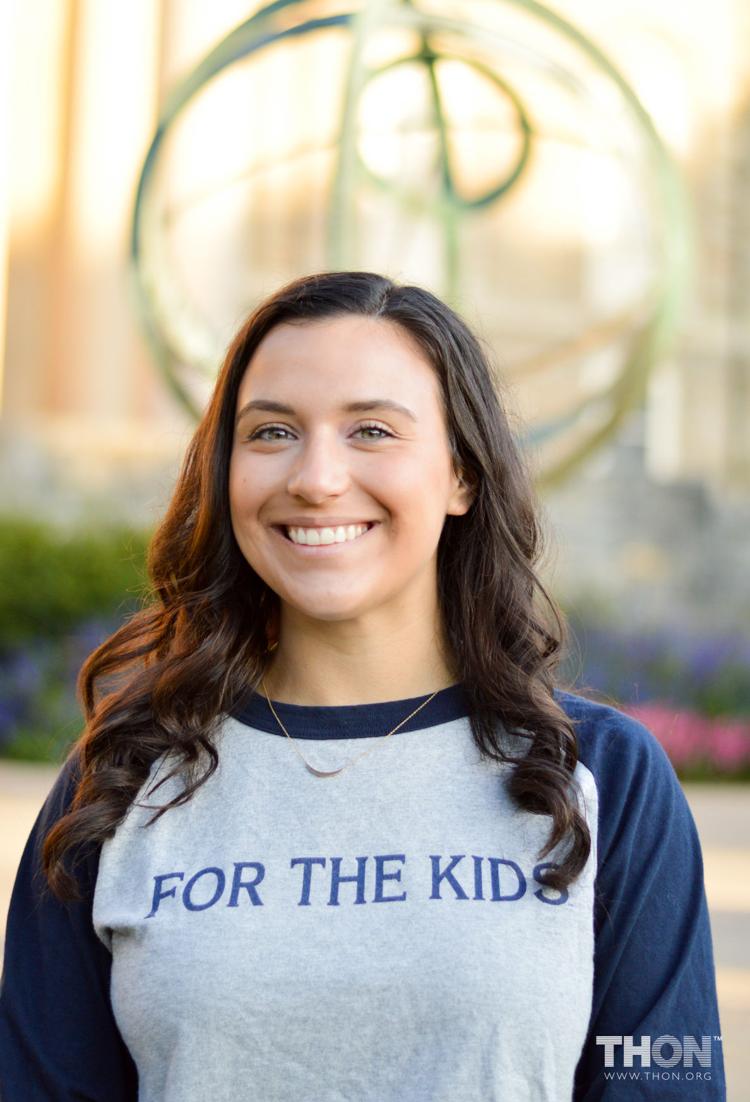 By Regina Duesler
The first moment that I realized the impact THON has was when I visited Penn State Children's Hospital in December 2016. I met a child on his last day of chemotherapy. He rang the bell signifying his final treatment, and his entire school was watching through a live video! After he rang the bell and was all smiles, he went back to actually complete the treatment. I sat with him and his family during the chemotherapy, and within minutes, he went from being ecstatic and full of energy, to a sickly, pale small body. I realized then, that this disease is a monster and I need to do everything I can to stop kids from experiencing this pain.  Thankfully, he is a healthy 14-year-old now, and I had the opportunity to reconnect with his family at THON last year. They expressed their gratitude for THON, and I was humbled by the opportunity to have witnessed just a small part of their journey.
THON is the largest student-run philanthropy in the world. What started as a $2,000 fundraiser for charity has evolved into a completely student-run organization with 16,500 volunteers. Since 1977, we have donated $168 million to our sole beneficiary, Four Diamonds at Penn State Children's Hospital. As a result, more than 4,000 families with sick children have not seen a medical bill and we are funding local research with a global impact. I have the privilege of serving as Executive Director for THON 2020, and I could not be more grateful.
There are a few different facets of my role. First and foremost, I have the pleasure of overseeing the 16 members of the Executive Committee and being a resource for them throughout the year. We work together to complete projects, while continuing to accomplish day-to-day tasks. I also work with many individual donors, as well as Penn State University administrators and contacts to maintain relationships and steward these essential stakeholders of the organization. Another large part of my role is being the main liaison to Four Diamonds. I work closely with its Executive Director and other members of the Four Diamonds staff, and I serve on its Advisory Board to ensure we are aligned in our efforts. Finally, I am able to be the spokesperson for THON to ensure that we are effectively communicating our mission to best serve the families each day. 
When I joined THON's Finance Committee during my freshman year, I never would have imagined the impact it has made on my life. During my time at Penn State, my eyes have been opened to how life can be transformed by giving back. By dedicating time for the benefit of a greater purpose, I have seen the groundbreaking impact made by a group passionate about a united mission. THON creates light for families in their darkest moments, and we stand in solidarity with our families far beyond their journey with cancer. Together, we will one day dance in celebration of a cure.
Learn more at: https://thon.org/
Regina Duesler is a [senior] at Penn State University and serves as executive director of THON 2020