Introducing the Lofts at Lititz Springs apartment homes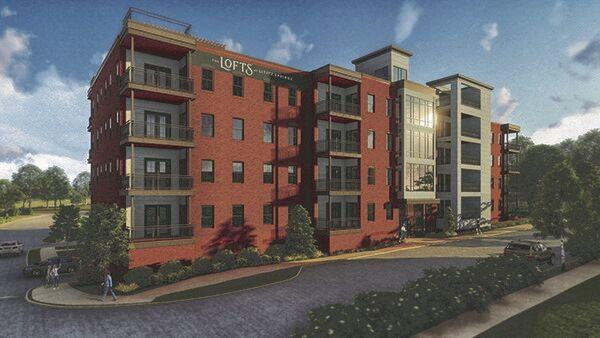 In 2016, as Pleasant View Communities began looking for new opportunities for growth, CEO Jonathan Hollinger had a vision: to diversify Pleasant View's senior living offerings by meeting a demand for premium apartment-style living in a downtown setting. The answer: The Lofts at Lititz Springs, located at 100 Warwick Street, a 60+ community that is part of the multi-use redevelopment of the iconic Wilbur Chocolate Factory complex in downtown Lititz. Partnering with Oak Tree Development, Pleasant View adds a senior living component to a project that already includes an upscale hotel, market, restaurant, luxury condominiums, and two multifamily apartment buildings.
As the nation's 75 million baby boomers come of age, they are changing the look of retirement living demanding new communities with flexibility, choice, and a unique variety of experiences and spending opportunities. Neighborhood living also offers the intergenerational contact and social and intellectual engagements that are critical to successful aging.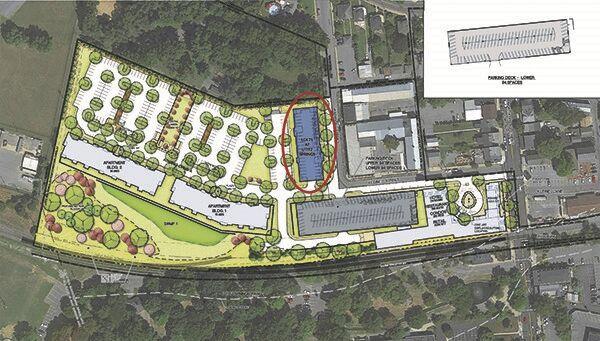 The walkable urban setting of The Lofts at Lititz Springs offers all of that without sacrificing the safety net and benefits of being part of a senior living community. The gem of Lancaster County, and once named America's Coolest Small Town, Lititz is the ideal location to pioneer this new type of senior living. The downtown boasts a host of walkable experiences, including dining, boutique shopping, arts, confectionaries and Lititz Springs Park. It also has an engaging historic district and a robust cultural calendar.
Plus, residents of the Lofts at Lititz Springs are only an eight-minute drive from Pleasant View Life Plan Communities in the Manheim area, where they will have access to all the amenities, programs and health care options available on the main campus.
Senior living's newest trend: urban apartments with modern industrial flair
Working with RLPS Architects and Wohlsen Construction, Pleasant View has designed a 32-unit apartment complex that blends modern stylings and finishes with an industrial flair. A rooftop experience will provide residents with stunning sunset views to the west and a bird's-eye view of the bustling downtown shopping district of Lititz. These impressive, contemporary, private apartment homes offer sophisticated spaces with open-concept designs for seniors with discriminating taste.
Buyers 55 and over can choose from six gorgeous open floor plans, ranging in size from 1,027 to 1,564 square feet and designed with urban style and comfort in mind. The light-filled and beautifully appointed one- and two-bedroom-with-den residences feature 9-foot ceilings, customized quality finishes, spacious closets with lighting, and a large open-concept kitchen with granite or quartz countertops as a standard option. An expansive great room features wooden-beam and exposed-brick detailing, multiple windows, and French doors that lead to a private covered terrace. Three standard and three designer-finish packages are available, each with custom options.
All Residential Living accommodations offer flexible financing options, including three traditional entrance fee plans. Monthly fees include most utilities, interior and exterior maintenance of living accommodation, housekeeping of common areas, grounds care, trash and snow removal, recreational programming, scheduled transportation, membership to PVFiT, building insurance and use of common areas.
Other amenities include:
-24/7 emergency maintenance/security
- Individually controlled heating and cooling
- Water, sewer and electricity included
- Pets are welcome
The Lofts of Lititz Springs will have a rooftop experience with fire pits and an outdoor kitchen with plenty of seating to entertain. Imagine entertaining friends on the rooftop terrace while enjoying the commanding views, amazing sunsets and the town lights at night.
There are generous spaces for gathering and entertaining, as well as a library, business center, computer room with Wi-Fi access, fitness room and convenient underground parking.
Blurring the lines of senior community living
This new model in senior living seamlessly blends the amenities of Pleasant View Communities with those of the greater community.
As a satellite campus to Pleasant View, the Lofts at Lititz Springs offers its residents the same rights, access and privileges as those living on the main Manheim campus, with technology offering connectivity between the two campuses. By choosing a Life Plan Community such as Pleasant View, residents of the Lofts at Lititz Springs will have a proven plan for the future, including a full range of health care available on the Manheim campus, should they ever need it, backed by our over 65-year reputation of excellence and a true mission of service. As part of Pleasant View's not-for-profit promise, even if you deplete your funds we will continue to provide you with the care you need in our communities.
Pleasant View Care at Home, Pleasant View's in-home care arm of service, is a natural fit to help meet the needs of residents of the Lofts at Lititz Springs who may require enhanced services and care in the future. PVFIT, Pleasant View's fitness center, is also open to residents of the Lititz campus to help meet their personal wellness goals. Additional opportunities for connection and engagement are available through resident life activities, volunteerism and spiritual services. Like residents of the Manheim campus, residents of the Lofts at Lititz Springs can participate in as little or as many activities as they want.
Pre-sales for the Lofts at Lititz Springs are happening now. Construction will begin once pre-sale requirements are met and should take about 13 months to complete. For more information, please call us at 717-664-6644. For floor plans and video walk-throughs, visit our website at pvliving.org.