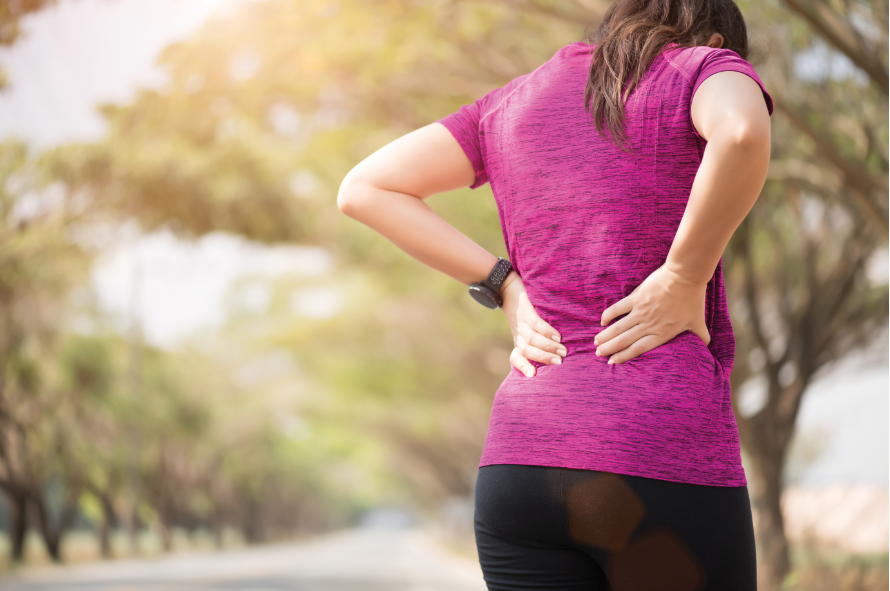 By Edward Vresilovic, Jr., MD | Orthopaedic Specialists of Central PA, part of UPMC Pinnacle
Everyone experiences back pain from time to time. Whether it's a result of sitting or standing too long, overuse, poor posture, or an underlying medical condition, experts estimate that nearly 80 percent of the population will experience either chronic or acute back pain during their lifetime. 
Unfortunately, back pain is also the leading cause of disability in this country and the world. Back pain accounts for nearly 264 million absent work days each year. And those who experience back pain also find themselves suffering from rising medical costs.
There is good news, however. It's reported that 90 percent of back pain resolves on its own. Additionally, knowing the cause of your back pain, preventive measures, and treatment options all can help patients get ahead of future problems instead of falling behind physically and financially.
While the causes of back pain are numerous, an identifiable source of back pain can only be determined in a third of cases:
Muscle or ligament strain
Disc degeneration
Arthritis
Skeletal irregularities
Osteoporosis
Individuals should see a doctor if they experience severe pain for greater than a week or if their pain is associated with weakness, numbness, tingling, or loss of bowel or bladder control. Following a physical exam and possibly tests such as an x-ray, MRI, or CT scan, the physician and patient will work together to find the most effective treatment plan that is tailored to them.  This may include lifestyle changes, medication, physical therapy exercise, injections, and possibly surgery.
Some of the most common types of back surgery include the following:
Laminectomy is a procedure in which a section of bone called the lamina is removed from one or more vertebrae through a small incision, decreasing pressure on the spinal cord.
Discectomy is a procedure to remove disc fragments that can cause back pain and nerve pressure.
Foraminotomy or foraminectomy is a procedure to expand the openings for the nerve roots to exit the spinal canal. During a foraminectomy, generally more tissue is removed than during a foraminotomy.
Osteophyte removal is a procedure to remove bone spurs that are causing pinched nerves.
Kyphoplasty is a minimally invasive procedure in which the surgeon injects bone cement into the cavity to harden and stabilize a fractured vertebra.
Artificial disc surgery replaces the damaged discs that allow the spine to move with materials that mimic the motion of your natural disc.
Fusion surgery permanently joins together two or more vertebrae in the spine so there is no movement between them. It is sometimes combined with one or more of these procedures to stabilize the spine.
Patient education in areas of proper ergonomics, lifting safety, daily exercise, and healthy weight maintenance can help prevent injury, reduce pain, and maintain an active, healthy lifestyle.
Nobody wants to live with chronic back pain. Improving one's quality of life is our goal. Talk to your family doctor or an orthopedic surgeon about your options.
Click here to learn more about Orthopaedic Specialists of Central PA.