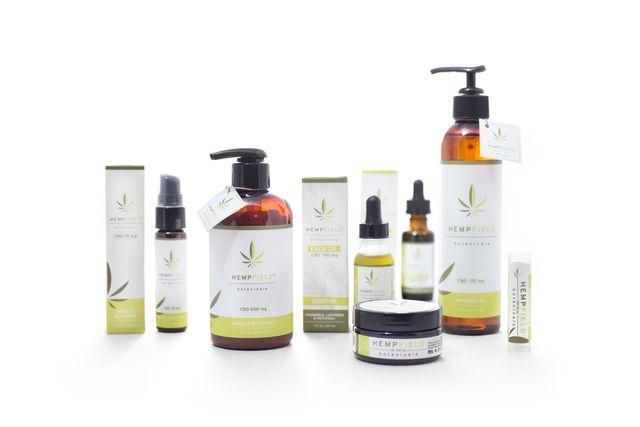 By Karen Triano Golin
Makes Scents wasn't originally meant to be a company. Soap making started as a creative release and distraction from personal losses and heartache for Heather Kreider and her husband, Nathan. From kitchen to small studio to their current 3,500 foot warehouse, one product followed another and unexpectedly grew into a business.
Now in their ninth year Makes Scents' 15 employees manufacture skin care products for the Makes Scents line and CBD (cannabidiol) products for its sister brand, Hempfield Botanicals. All products are made in small batches, many by hand, using only natural ingredients and packaged in ecofriendly containers. Organic and vegan, they are available for retail sale and on a wholesale basis to spa and wellness centers and retailers throughout the US
and Canada.
Proud to have been recently certified as a B corporation, Makes Scents uses their business as a force for good. Certified B Corporations meet the highest standards of verified social and environmental performance and aspire to do no harm while benefiting all.
Makes Scents focuses on the three pillars of team, the environment and community support. Heather Kreider describes these as the core of who she and Nathan are as individuals, committed to giving back as much as possible.
Makes Scents strives to ensure team members have fulfilling jobs and provides education to improve team relations through communication, conflict resolution, and personal growth classes. Community involvement is very important. The company underwrites four hours of volunteer time every month which they perform as a team. For example Makes Scents has adopted their block and walks dogs for a humane organization.
Special surprises such as spa days or evening events occur from time to time as a thank you and in recognition of the team's hard work.
Heather Kreider says their business is based on openness with no desire to micromanage or babysit. Team members have autonomy to do their jobs and are encouraged to bring suggestions or solutions forward. Employees appreciate knowing their capabilities are respected. Together these are some of the reasons for Makes Scents' second place in the Small Business category and third place award in the Dining, Shopping, and Lodging category in LNP's Best Workplaces survey.
"We trust our team members to make the best decisions," says Heather Kreider. "We treat our team like our family, and it makes a world of difference. For Nathan and me, they are our family."
Click here to learn more about Makes Scents.
This article was originally published in the 2019 issue of Best Workplaces magazine. Best Workplaces is an annual employee survey project administered by LNP Media Group. The goal of the project is to provide companies in Lancaster County with free, benchmarked survey data across 56 dimensions of employee satisfaction. Best Workplaces magazine celebrates companies with the highest survey scores, by size and by industry category. To participate in Best Workplaces, contact Scott Kneisley at skneisley@lnpnews.com.