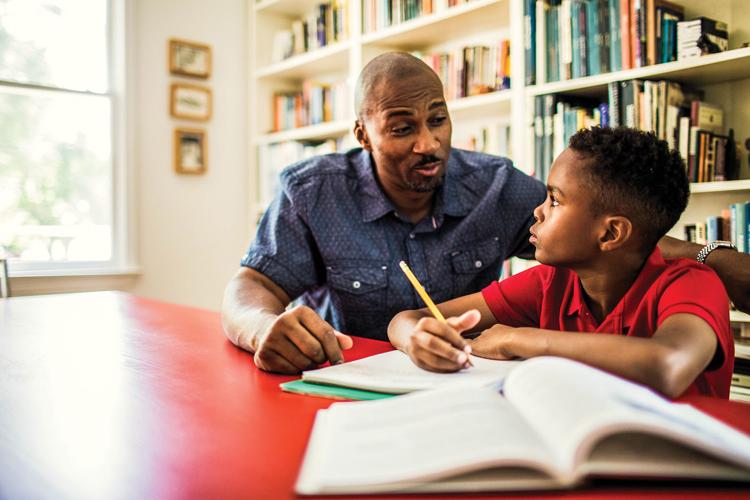 As schools continue to remain closed due to the coronavirus, learning at home is becoming the new norm for students across Lancaster County. Here are some tips to help parents navigate these unfamiliar waters from the Centers for Disease Control and Prevention and Kyrie Zimmerman, leader of Lititz Home Educators and co-host of a homeschool podcast at revivalmoms.com:
Try to keep a routine
Maintain consistent bedtimes and have your children get up at the same time during the week. Try to structure the day with time for learning, free time and physical activity, the CDC suggests. At the same time, be flexible and willing to adapt.
Find what works for your family
"Every family is unique," Zimmerman says. "So what your family is doing doesn't have to look like what your neighbor's family is doing."
Look for creative ways to learn
Try something new with your children. There are many activities that can cover multiple learning areas. For instance, have your child research an animal as a science project, then draw the animal as an art lesson. Or choose a book for them to read aloud, then find the setting of the story on a map and discuss it. You've now covered reading, language arts and geography. Or work on grammar and handwriting by having them write letters to friends and family members they can't spend time with in person.
Don't be afraid to ask for help
Contact the school or your child's teacher if you're having technology issues or your child is struggling with online assignments. Explore online resources such as Scholastic Learn at Home, which offers daily projects for students from pre-K through ninth grade - everything from watching a video on spiders to reading about how emojis are made. https://classroommagazines.scholastic.com/support/learnathome.html
Help your child explore their interests
This is especially helpful for older students. Ask your child about their favorite classes at school and use that as a starting point for a deeper dive. Is it history? Pick a subject, such as the Civil War, and explore it in depth. There are plenty of online resources to help. Is it English? Try coming up with a creative writing topic, Zimmerman says. Or, the CDC suggests, have older students keep a journal documenting their experiences during this time at home.
"See where your children's own interests go," Zimmerman says. "You'd be so surprised how much they actually want to learn."
For the latest information related to COVID-19 and how Penn State Children's Hospital is helping keep families well during this time follow us on Facebook @pennsthershey.