Lancaster Central Market
When Andrew Hamilton laid out town lots for what would become Lancaster city in 1730, he included space for a courthouse and a prison, as well as a public market.
The market evolved from open air sheds on what is now Penn Square before moving into the city hall building, now the Heritage Center Museum.
Although it functioned as a hub of activity in the center of town, by the 1880s the market building paled in comparison to those of the privately owned Northern, Western, Eastern and Southern markets.
Construction of the current Lancaster Central Market began in June 1889 and was completed just five months later.
Built in the Romanesque Revival style by Philadelphia architect James Warner, the new building cemented Lancaster's central market as the preeminent market in town.
For more information, visit centralmarketlancaster.com.
President James Buchanan's Wheatland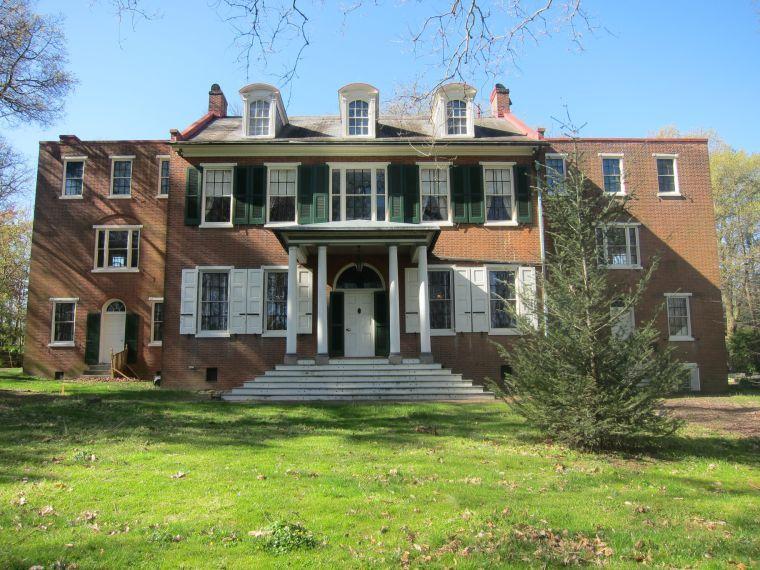 At the western edge of Lancaster city along Marietta Avenue is the former home of President James Buchanan, which operates as a museum.
While Buchanan's historical reputation as president isn't the best, the 22-acre property and Federal-style mansion that was his for two decades offers a unique glimpse into his life.
Wheatland tours and events are led by LancasterHistory, 230 N. President Ave., which operates adjacent to Wheatland and features a variety of exhibits and galleries as well as an arboretum and a research center.
The current exhibition, "Lancaster in the '60s," looks at pivotal events and people in Lancaster County during the 1660s, 1760s, 1860s and 1960s.
For more information visit lancasterhistory.org.
Demuth Museum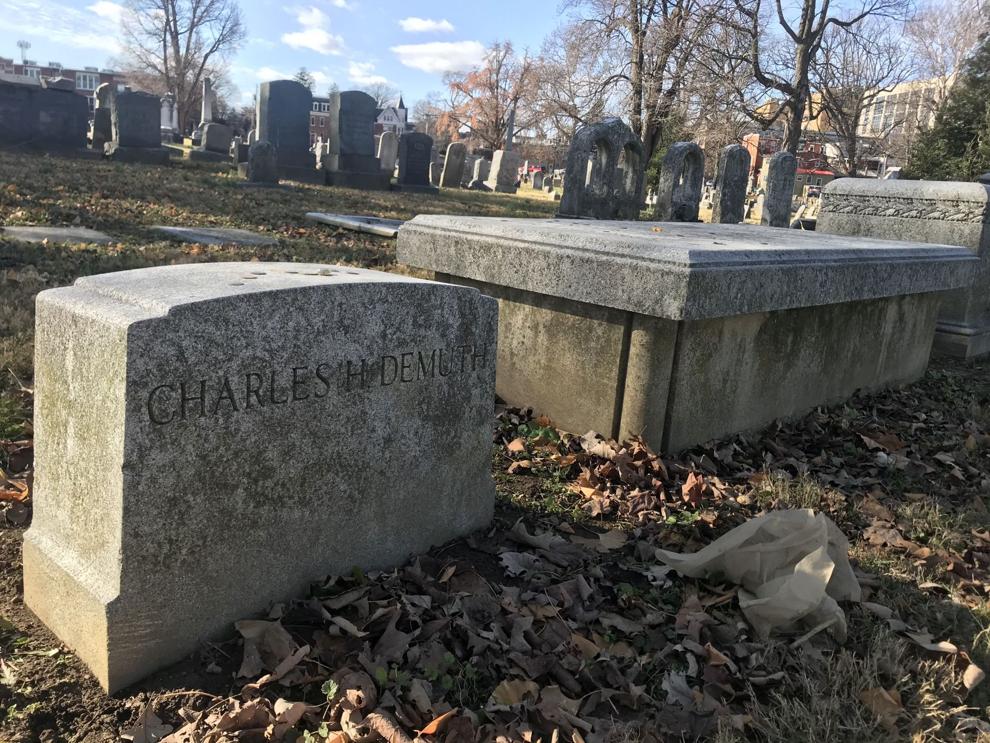 The Lancaster home and studio of Charles Demuth operates as a museum that gives visitors a look into the life and work of the nationally renowned artist.
Demuth is best known for his watercolor paintings of flowers, figures and architecture and is recognized as a leading figure in the Precisionist Movement.
While he spent time in Paris as well as in New Hope, Pennsylvania, he remained a Lancaster resident throughout his life, with his home and studio at 118. W. King St., next to his family's tobacco shop.
Demuth's work depicts many aspects of his hometown including his iconic "My Egypt," which shows the former Eshleman grain elevators in the 200 block of North Queen Street, a site now occupied by the VisionCorps. The painting is part of the Whitney Museum of American Art in New York City.
His 1907 self-portrait is on display at the Demuth Museum, occupying a spot with a painting of his mother, Augusta, in his former studio on the museum's second floor.
Demuth bequeathed many of his paintings to artist Georgia O'Keefe, a longtime friend who did much to promote his legacy. Demuth died in 1935 at age 51 from complications of diabetes and is buried in Lancaster Cemetery. His grave is just northwest of the center circle at the 205 E. Lemon St. cemetery.
For more information, visit demuth.org.
City parks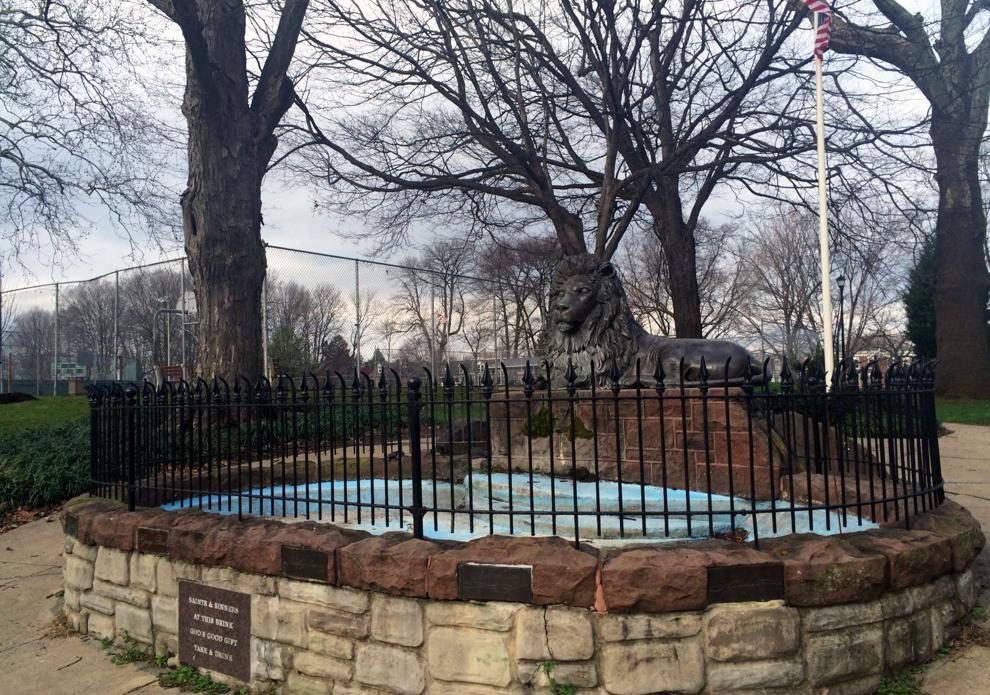 For many Lancaster residents, a neighborhood park within easy walking distance offers a peaceful escape.
Residents on the east side of town can visit the 3-acre oasis that is Musser Park, which is named for former umbrella handle manufacturer Henry Musser, whose former home is now the Lancaster Museum of Art building.
Further east, the grassy, tree-filled Reservoir Park has a street hockey ring, basketball courts and a pavilion while being noteworthy for the "Lion in the Park" statue created in 1905 by Blanche Nevin, an artist and poet considered one of America's first noteworthy female sculptors.
On the west side of town, Buchanan Park houses the "Bond House," a replica of the old city hall building that once sold war bonds in Penn Square, near a gentle sledding hill.
The dog park at Buchanan underwent a $500,000 renovation in 2013 after a local resident won a contest sponsored by pet-food company Purina.
At the southern edge of the city, Lancaster County Park is a woodsy refuge, with picnic spots along the Conestoga River, a swimming pool and walking trails in part of what was once a landfill. The park is also the home of Rock Ford Plantation, the former home of Edward Hand, a Revolutionary War general.
Greenwood Cemetery mausoleum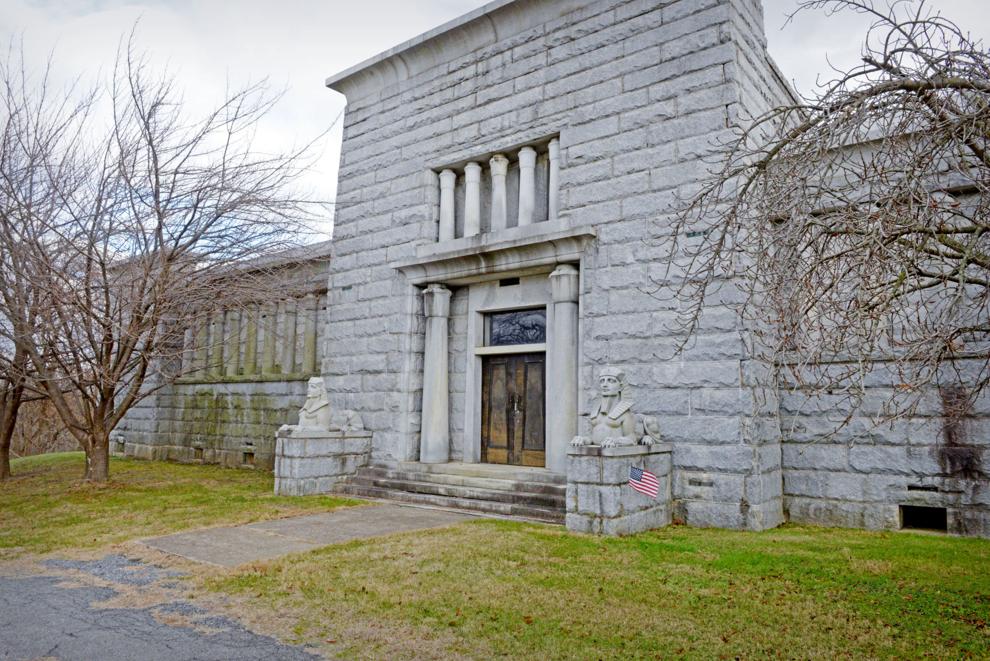 An out-of-the-way curiosity in Lancaster is a mausoleum in Greenwood Cemetery once hailed as "Lancaster's Westminster Abbey."
Dedicated in 1915, the mausoleum occupies the highest point in Greenwood Cemetery, above the Conestoga River. The building is 140 feet long, 40 feet wide and 40 feet tall, with stone sphinxes on either side of the doorway.
An Oct. 2, 1915, Lancaster New Era article on its dedication describes it in grand terms:
"A first glimpse of the great mausoleum causes one's thought to leap to old Egypt, for the building is truly such an [sic] one as stood centuries ago along the river Nile, and whose ruins are there to-day [sic] as reminders of the care the ancient Pharoahs and their nobles took to preserve their remains."
Famed Lancaster architect E. Emlen Urban oversaw details of the mausoleum's design, and it was constructed by the Mausoleum Co. for $85,000.
Chartered in 1895, Greenwood Cemetery, features a stone gate entrance and include a chapel and crematorium that date to 1884.