Whether serving in official capacities or behind the scenes, many people play crucial roles in fostering community spirit in Denver. LNP caught up with a few of them.
---
Mindi Stoner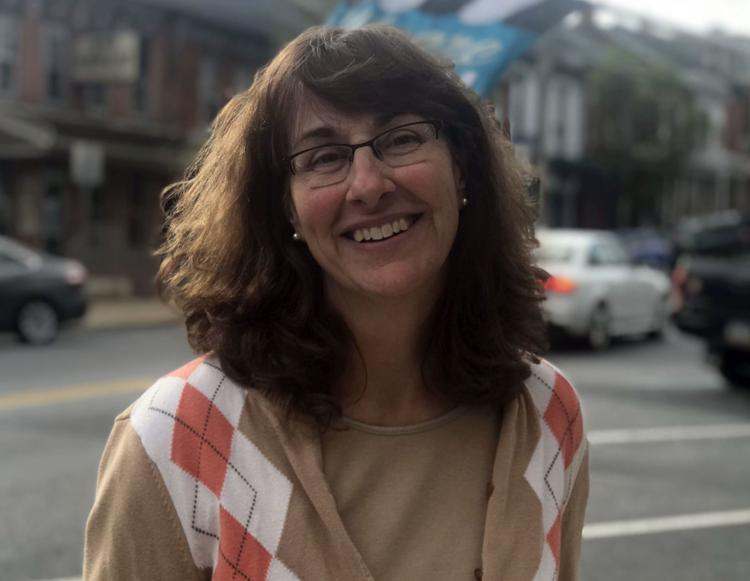 Mindi Stoner is a committed Denver lifer. She operates an electrolysis business in town, is a volunteer with the Denver Women's Club and serves on the board of the Denver Memorial Park, which was founded following a donation of land from her great-grandfather Samuel Snyder.
The 55-year-old Stoner also met her husband at Cocalico High School, and they have spent their 35 years of married life in a house built by her grandfather.
In addition to being an active volunteer, Stoner is an enthusiast for the borough she says has its own charms.
"It's not a cute little town like Lititz, but it's a good community. It's good people, a great place to raise your family," said Stoner, who has two grown children, one of whom works at Henry Schein, a medical and dental supplies distributor in the borough.
Stoner said that while Denver's location near Route 222 and the Pennsylvania Turnpike makes it an easy jumping off point for commuters, the town is actually made up of people who strongly identify with the town.
"It is not people who drive to Philadelphia to work that live here," she said.
While Stoner agrees the central area needs more activity, she's pleased with downtown revitalization efforts that include an ongoing Main Street renovation of the Denver House — an historic tavern that had recently become an eyesore — and a plan that would upgrade a bridge on Weaver Road at the southern end of town so some tractor-trailers wouldn't have to drive through the center of the borough.
Since the Denver Women's Club is responsible for the flowerpots on Main Street, Stoner has her own reasons to be excited about a plan to get trucks off Main Street.
"They keep knocking over and breaking the flowerpots," she said.
---
Jim Weaver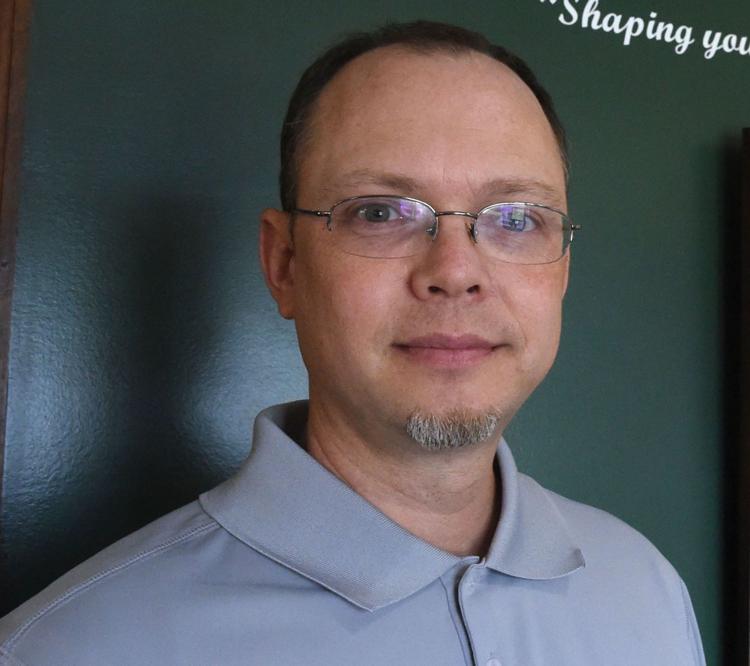 Tucked behind a residential area just southwest of the Fourth Street bridge at the Cocalico Creek is an industrial center that includes Henry Schein distribution center, Denver Cold Storage and Weaver Industries.
The oldest of these three firms is Weaver Industries, which was founded in 1954 by Harold S. Weaver, who originally made wooden patterns for local foundries.
Today, the 75-employee company specializes in custom machining of graphic products that are used in a wide variety of industries, including aerospace and nuclear industries. The highly specialized parts have been used for undersea communications cables as well as heat shields for NASA's Mars Curiosity rover, which landed on the planet in 2012.
Company President Jim Weaver, the founder's grandson, has worked in the business since he was a teenager. He said he initially considered a career as a commercial artist before opting to take leadership roles in the family firm.
"I can be a businessman and do art on the side," he said, but, "you can't be an artist and do business on the side."
Weaver, 40, succeeds his father John Weaver, who ran the company while also serving a the longtime chief of the Denver Fire Company.
John Weaver, who died in January, also served on Denver's zoning hearing board and its authority, among other community activities.
---
Mike Hession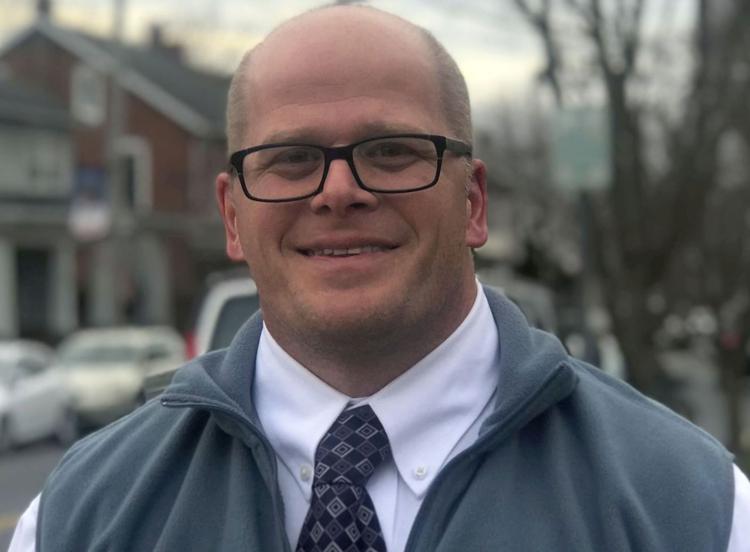 A native of Philadelphia, Mike Hession was working as an assistant county administrator in Warren County, New Jersey, when he started sending out resumes for new municipal management jobs.
When he got a callback from someone in Denver, Hession admits he spent part of the conversation trying to find the town on an atlas that included a map of Pennsylvania.
"Oh, there it is," he recalled thinking when he found Denver on his map.
Hession was hired and began his job as borough manager in October 1997. Since then, the Carnegie Mellon University graduate has become the go-to person on all things Denver, whether it's the intricacies of funding bridge replacements or the history of the town's name.
The 50-year-old Hession said he initially thought he'd stay in the job four years, but he soon discovered that great people live in Denver, making it a great place to work.
"There's a lot of stuff we can do that can really make a difference," he said. "It's really great to be able to see from start to finish that type of difference"
---
Rodney Redcay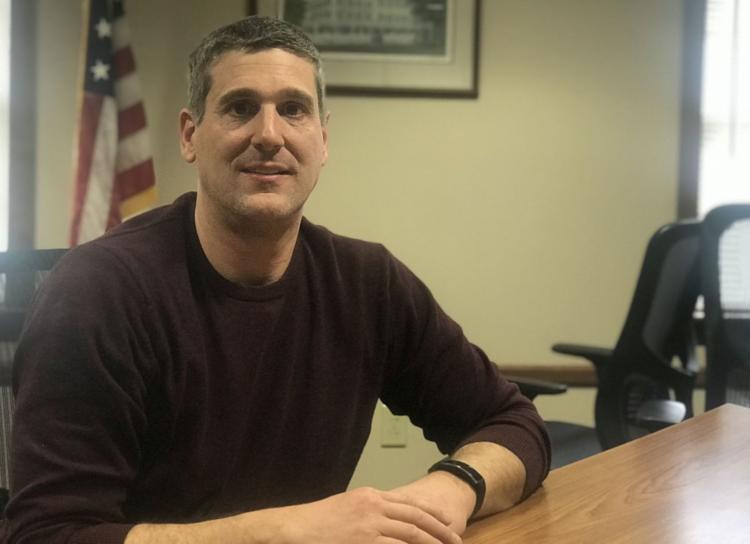 Rodney Redcay has a simple explanation for why he joined Denver Borough Council, became a Republican committee member and then ran for mayor: "I can't say no."
Redcay's penchant for saying "yes" also helps explain why the nonprofit he leads is in the middle of a $3.5 million makeover of a historic property — at the center of Denver — which in recent years had become a symbol of the borough's struggles.
Situated next to the former railroad station, the Denver House was an architectural gem that thrived as a hotel and tavern during the railroad's heyday. But in more recent years, the circa-1863 property had become an eyesore, with trouble seeming to follow the people who rented temporary rooms in the former tavern.
The Denver House got on Redcay's radar since it was right across the street from where the youth center operates as part of his nonprofit REAL Life Community Services. Redcay said he started to worry that parents wouldn't want to drop their children off near the old tavern.
In October 2016, REAL Life Community Services bought the former Denver House at 240 Main St. with Lancaster Housing Opportunity Partnership and began a project to transform it into Declaration House, a project that is creating 10 affordable apartments as well as medical services and retail space. A grand opening is planned for September.
"We're taking the biggest liability of our community and turning it into the biggest asset for our community," he said.
---
Courtney Rittenour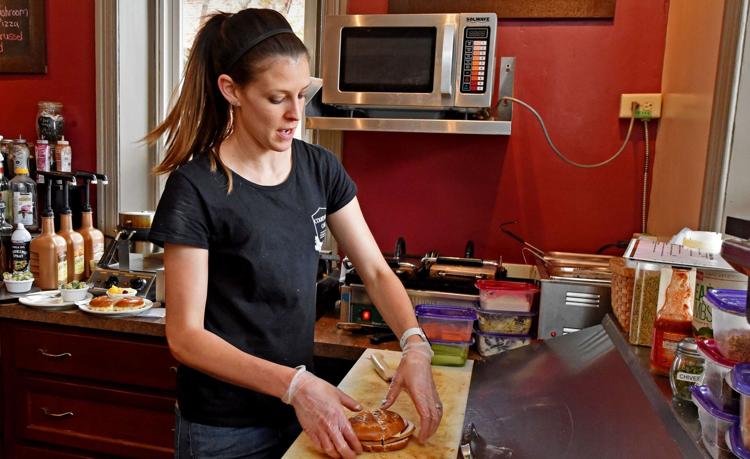 Growing up on Sixth Street in Denver, Courtney Rittenour said she knew all about a property on Main Street that had been a flower shop and then became a bistro/coffee shop.
Rittenour said she joked with her parents it would be a dream spot for the kind of cafe she hoped to open someday.
The borough purchased the 349 Main St. property in 2008 to encourage some kind of commercial use, leasing it several years for the bistro. When the borough put the property up for sale in 2012, Rittenour's parents bought it, then opened Courtyard Cafe that September with Rittenour as the manager.
Rittenour, who studied hotel and restaurant management, worked at several other cafes before she became the manager of her dream-come-true cafe in Denver.
Courtyard Cafe, which initially opened with seating for around 25, doubled in size in 2015 when it expanded into a property next door.
Now, after 7½ years in business, the 30-year-old Rittenour said Courtyard Cafe has fulfilled her vision of creating a community hub that offers healthy food made from locally sourced ingredients.
"We were hoping there would be a need, and it really feels like there was. And that's been exciting," she said. "And just to do it in my own town where I grew up makes it even more fun."