Chris Leppler coasted to victory Tuesday to replace embattled former Lancaster County Sheriff Mark Reese, who resigned in July amid sexual harassment allegations.
Leppler, a Republican, is a sergeant deputy sheriff and 23-year veteran of the office.
With 58 percent of the vote, he defeated Democrat Chris Genetti, who retired last year after 25 years with the Lancaster city police force.
With 100 percent of precincts reporting, the unofficial results were:
Leppler (R): 40,145
Genetti (D): 28,971
Both candidates campaigned on a message of wanting to restore integrity and leadership to the office after a tumultuous year in which Reese was on voluntary paid leave.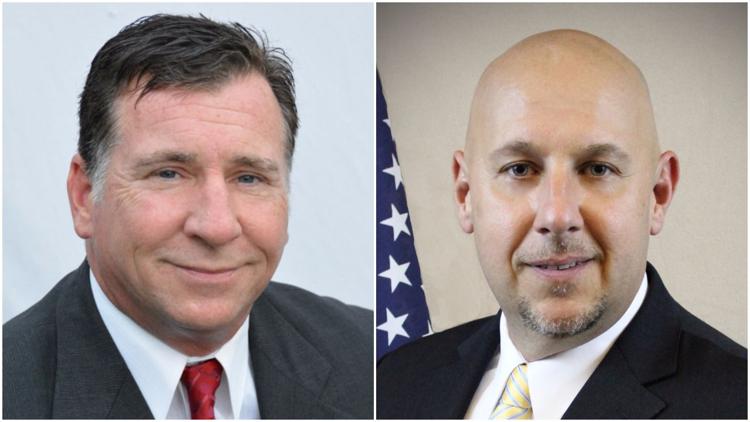 Reese, a Republican, was elected twice to the office. In July 2016, a deputy sheriff accused him of "severe and pervasive sexual harassment," and an initial investigation led the three county commissioners to ask for his resignation.
He ultimately resigned, "without any admission of wrongdoing," in July 2017 after court proceedings in which he admitted to sending several pornographic emails to the deputy.
Both Leppler and Genetti were nominated by their respective county party committees, instead of county voters, because Reese resigned after this year's spring primary.
Leppler, 47, of Elizabethtown, has said he wants to "restore honor, integrity and professionalism to the office by providing consistent and common-sense leadership."
He also said he wishes to run the office more efficiently and collaborate with other county agencies and law enforcement groups.
Genetti, 54, of Maytown, was unable to overcome a sizable voter registration edge in favor of the GOP. All of Lancaster County's row offices are currently occupied by Republicans.
Acting Sheriff Charles Hamilton has served in the role since Reese went on paid leave. Hamilton was in the running for the Republican Committee of Lancaster County's nomination this fall when committee members chose Leppler, who is the area chair of the Elizabethtown GOP committee.