Conservative Republicans with ties to Newt Gingrich and Ben Carson have launched an effort to drive Amish and Mennonite voters in Lancaster County and a Plain community in Ohio to the polls in record numbers this fall.
The campaign is, in part, a move to build on a similar effort here in 2004 on behalf of George W. Bush. But the leaders of the new effort, who are raising money through a political-action committee called the Amish PAC, say they are not affiliated with a candidate.
"The Amish and Mennonites are one of the most conservative blocs of potential votes you have in this country, and Republicans have done a very poor job over the years of doing that outreach," said Ben Walters, the committee's co-founder.
Experts on the Plain say this effort is rare, in part, because it is being run by political professionals from inside the Washington Beltway instead of by local party workers or campaigns.
"I have never heard of this kind of thing before," said Donald Kraybill, an authority on Amish and Mennonite communities and retired professor at Elizabethtown College. "I think it's unprecedented."
Walters worked on a political action committee for former Republican presidential hopeful Ben Carson this year before co-founding Amish PAC. The committee treasurer, Taylor Swindle, served as a top aide to former House Speaker Newt Gingrich.
Amish PAC is not affiliated with either Carson or Gingrich, however.
Leaders of the Arlington, Virginia-based committee don't intend to spend massive sums of cash — they estimate $41,000 on newspaper advertisements and billboards over the nextsix months — but believe their efforts could be vital in a race that could come down to the wire.
Looking for the Amish vote
Lancaster County is home to the largest Amish population in the country, about 34,000 people, according to 2015 figures. Of the roughly 60,000 Amish in both Pennsylvania and Ohio, Kraybill said more than 50 percent of them are under the age of 18, making only a rough 25,000 to 30,000 people in both states eligible to vote.
In a close race between likely presidential contenders Donald Trump and Hillary Clinton, proponents of the PAC say that number could make all the difference.
Walters said he was fundraising for Carson when he met Ben King, the president of a local contracting company and former Amishman.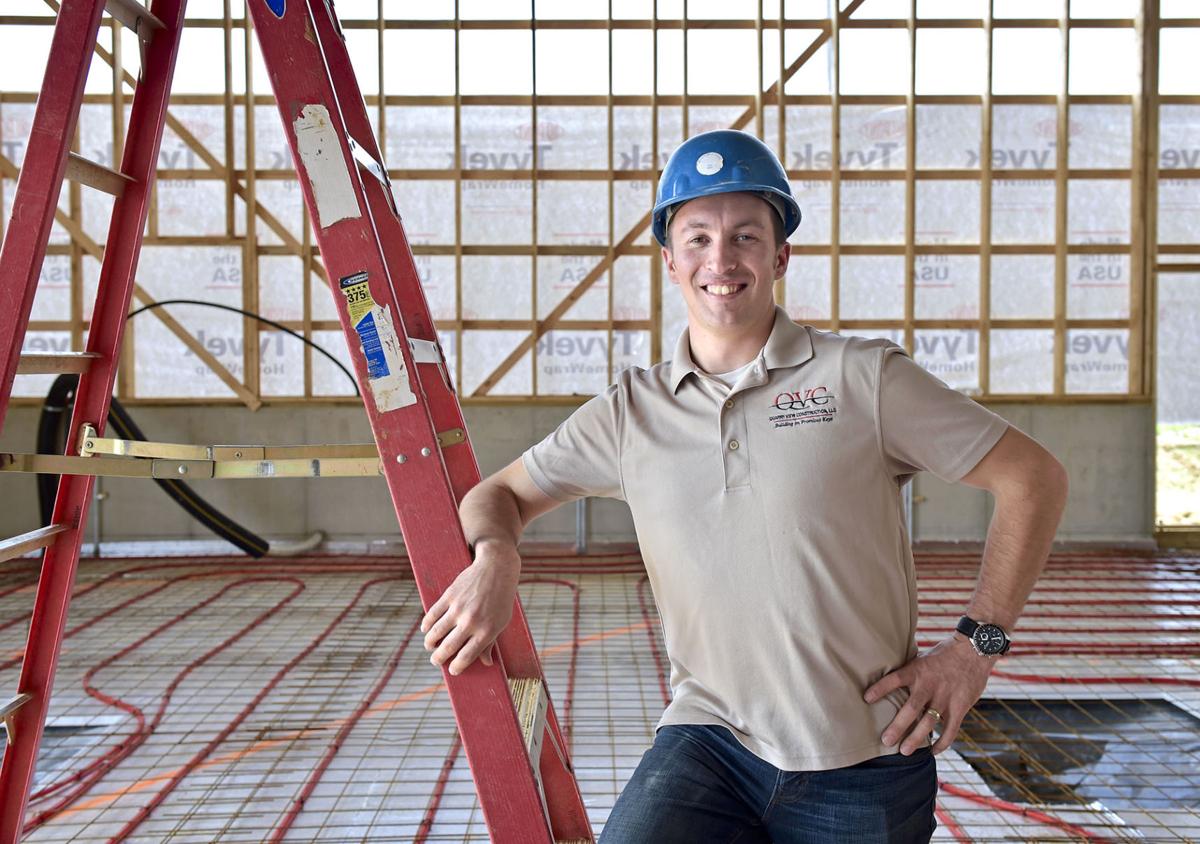 After some initial conversations and research, they saw an opportunity and decided to set it up about a month ago.
But in a political age when hundreds of millions of dollars are pumped into television and internet ads, targeting the untapped block of the Amish will take a different strategy.
Through newspaper advertisements and billboards, Walters said the group plans to raise and spend about $20,000 on newspaper ads and $21,000 on billboards on a "get out the vote" campaign tailored to the Plain community in Lancaster County and Holmes County, Ohio.
So far, he said they've brought in about $8,000 through 300 donations in the first month of courting donors.
King, a 28-year-old who grew up in an Amish family from Leola, has just begun reaching out locally to friends while Walters has handled most of the fundraising.
"I was open minded," said King, who is three years removed from his former Amish life. "It was sort of on my radar to become a little more involved or do something on a local level."
Will it work?
Kraybill said the 2004 effort to register Amish voters didn't quite yield the results it had intended to.
According to Kraybill's published paper on the issue, events targeting the community caused their registration numbers to spike, leading to 63 percent turnout for those who were registered. But that total — 1,342 voters —represented only 13 percent of the adult Amish population in the county.
"The ironic thing was that the Amish people who were supporting Bush were doing it because they were concerned about the morality in the outside world," Kraybill said.
They liked Bush's stances on abortion and same-sex marriage even though those weren't issues that affect the Amish community, he said.
The PAC, Kraybill said, could face some of the same challenges as that last effort: the Plain community's preference to voting in local elections, the church's pushback against voting for a national contest, and the extreme publicity that the community naturally stays away from.
In 2004, the Amish vote drew international media attention to the local polls.
One LNP story noted how a judge of elections in Leacock Township —where Amish and Mennonite voter registration jumped by 700 — "literally chased a photographer from Reuters News Service out of the polling place."
This year's hyped-up race between Trump and Clinton could have a similar feel.
"This could really turn out to be something, but I'd be surprised if it would just because it would really be going against the grain," said Steve Nolt, professor of history at Goshen College in northern Indiana who is taking over for Kraybill at Elizabethtown this summer.
Even King isn't sure what the results will be.
"I don't have a clue if it's going to work, but we won't know without trying," he said.
King said it's hard to tell, in part, because of the different levels of political awareness within the reclusive community — where contractors and small businesses may be more in-tune with the outside world but farmer who "primarily just interact with other farmers might not be connected quite as much and quite as interested in current affairs."
His partner in Washington, D.C., however, is optimistic.
Walters pointed to the the 2004 voter registration increase among the Amish, Trump's massive support in the Pennsylvania primary, and interested donors as signs of "us really having a lot of success with this."
"There are a lot of (political action committees) out there," Walters said when asked who is donating to the Amish PAC. "This one can unlock new conservative votes. A lot of people in the Amish community have never voted before. That's something that motivates conservative activists across the country."
Will the Amish back Trump?
The other question is whether the Amish will support the eccentric billionaire Trump like they did George Bush more than a decade ago.
"It's very hard for me to know," Kraybill said. "I think on the one hand they respect business leaders and they view him as a successful business leader. On the other hand his personal style and his sense of hubris and vanity are completely antithetical to Amish values of humility and so on."
"George Bush had a sort of down-in-the-farm style and was pretty explicit about his Christian faith," said Kraybill, noting that Trump's three marriages would be an issue for Amish voters if they were aware of it.
King, who originally liked the low-key Carson, said he now supports Trump for a few reasons: his business success, and his relationships with "his family members and neighbors and acquaintances."
"I think he can make a big difference," King said.
This article has been updated to clarify Ben Walters' experience working for a PAC that supported Ben Carson for president.