The Lancaster County Board of Elections approved a measure Wednesday to try out electronic poll books from a St. Louis company at seven polling locations in the upcoming May 16 primary.
The measure, passed unanimously by the three-member board, drew criticism from a handful of voters who attended Wednesday's session. Several asked if the electronic devices would make it easier for hackers to gain access to the county's voting systems.
Those critics included Stephen and Danielle Lindemuth, both of whom serve on the Elizabethtown Area School Board, and Danielle is a leader of a FreePA chapter.
"We already have a system in place that works, why are we needing to change something that's going to require us to do so much extra that really isn't that secure, especially when last time we were here, there was no one in favor of it?" Danielle Lindemuth said.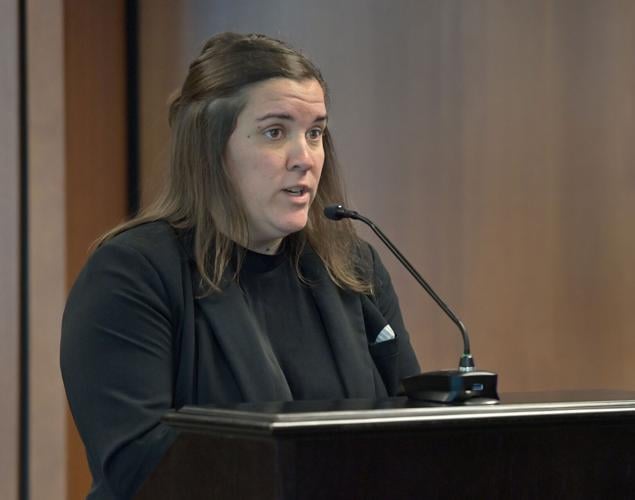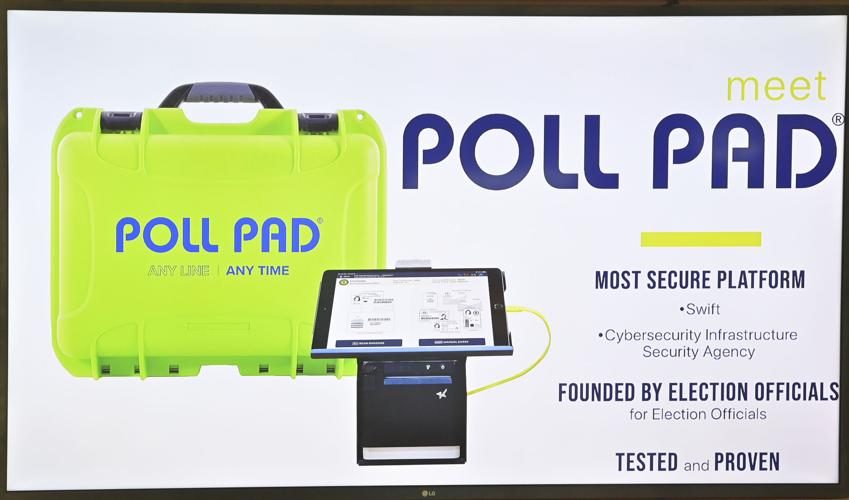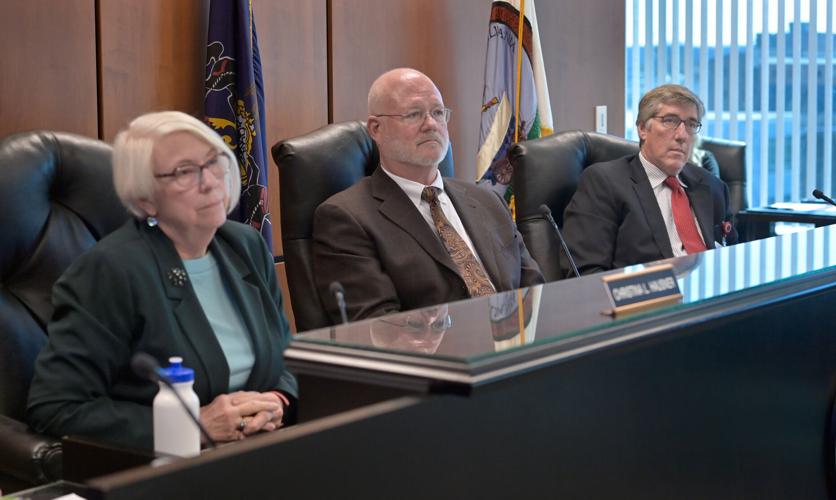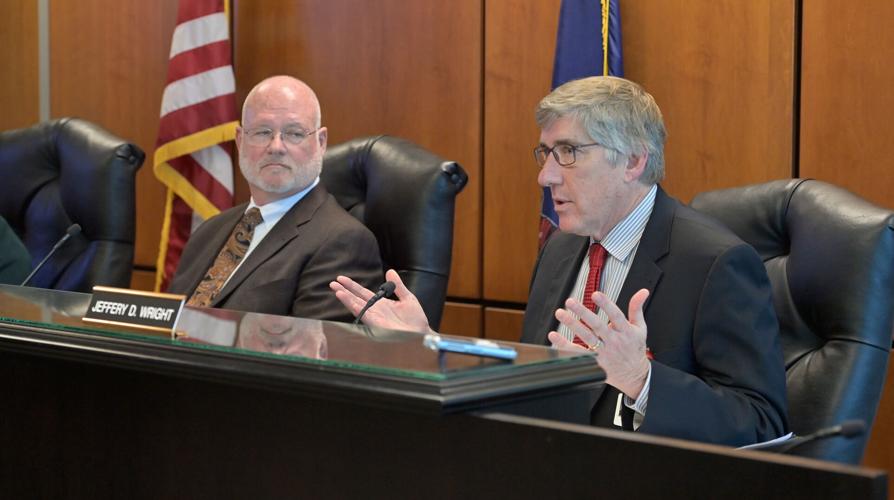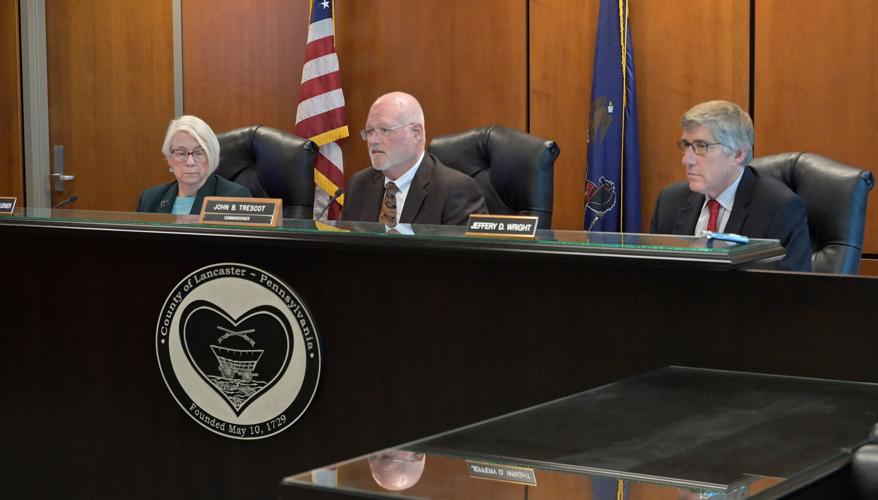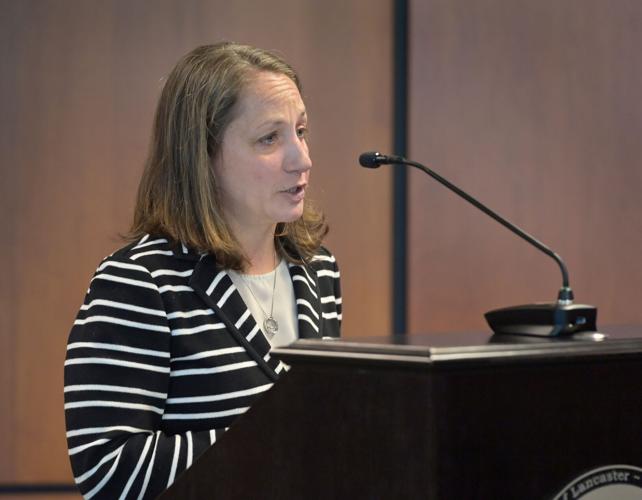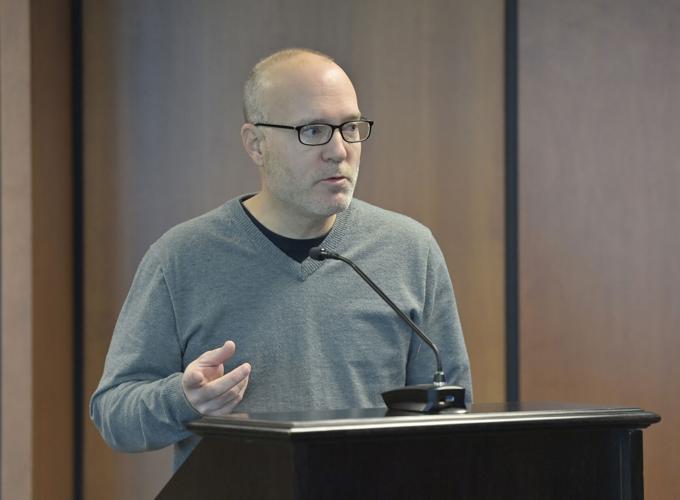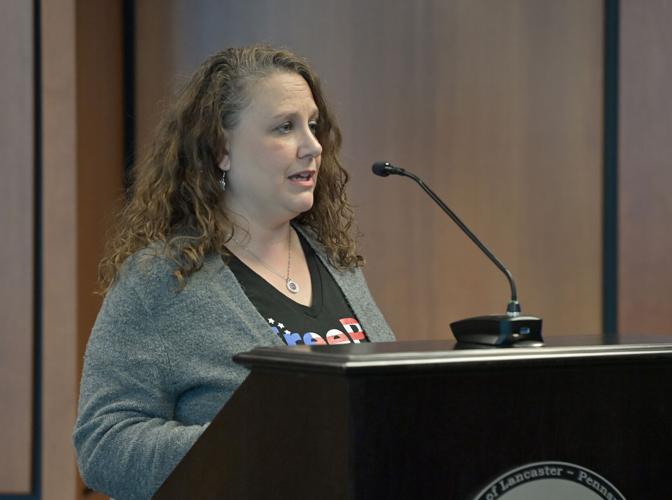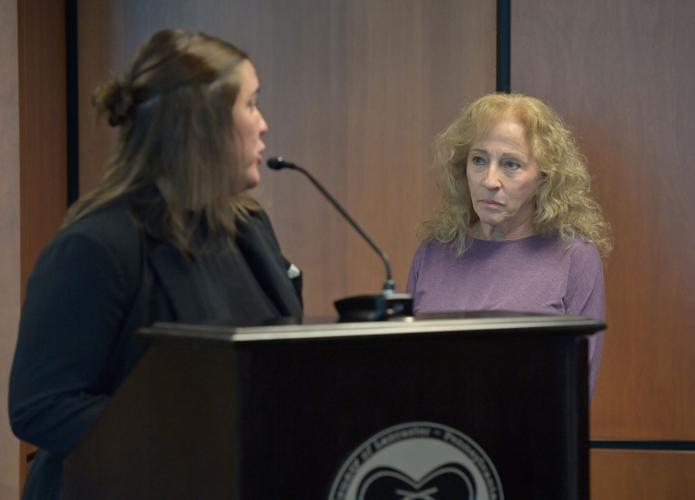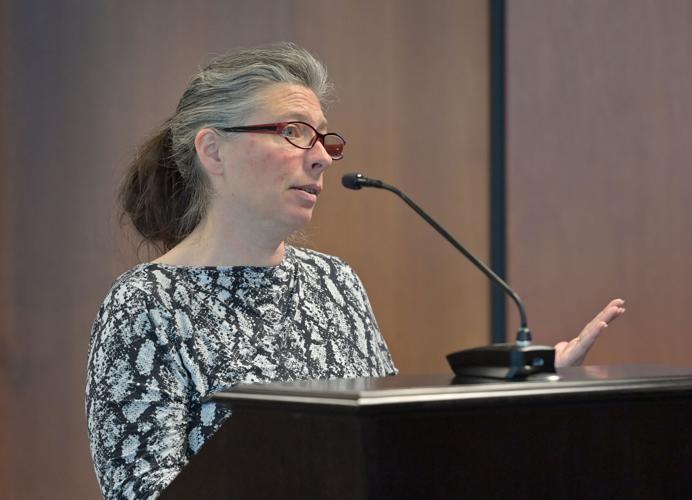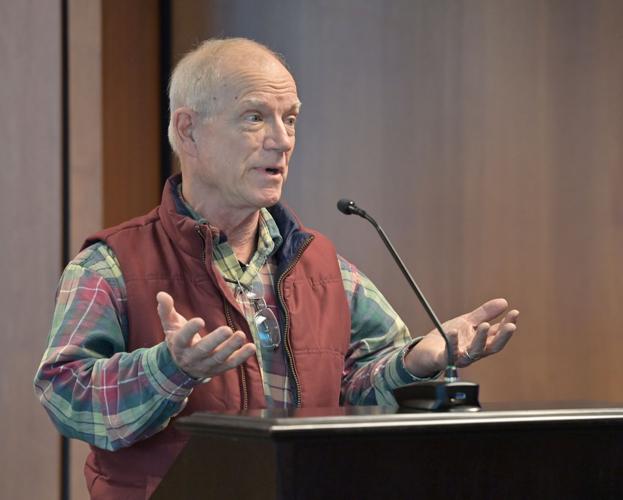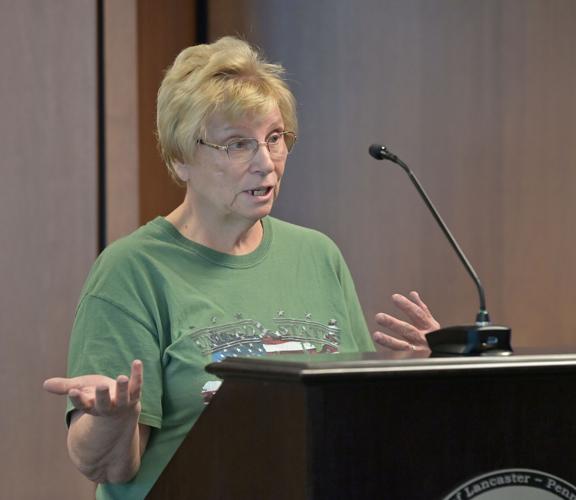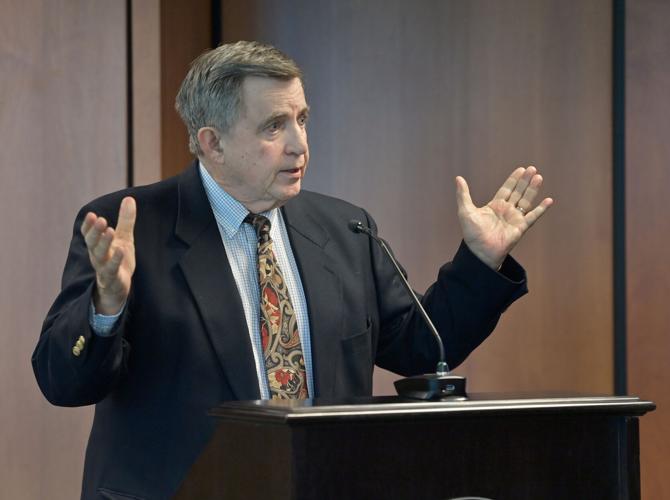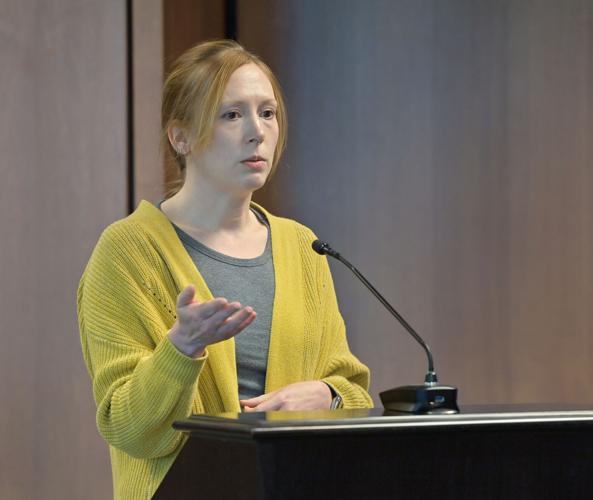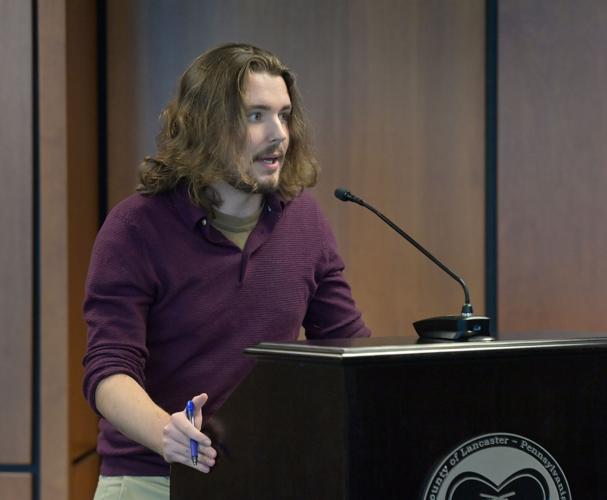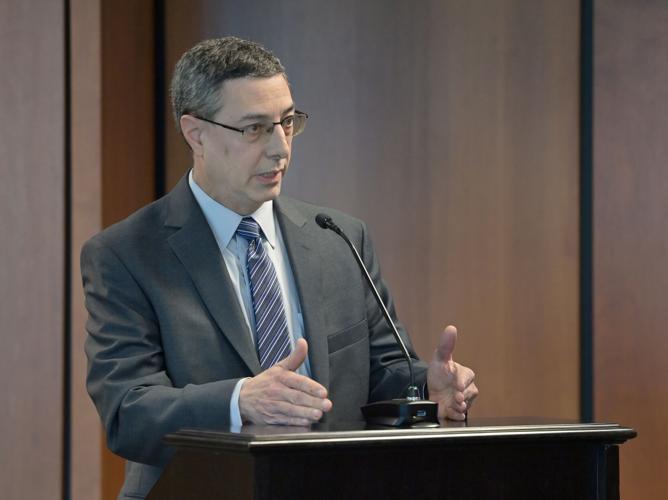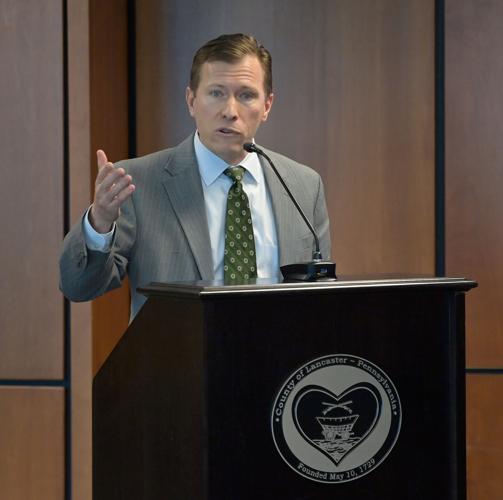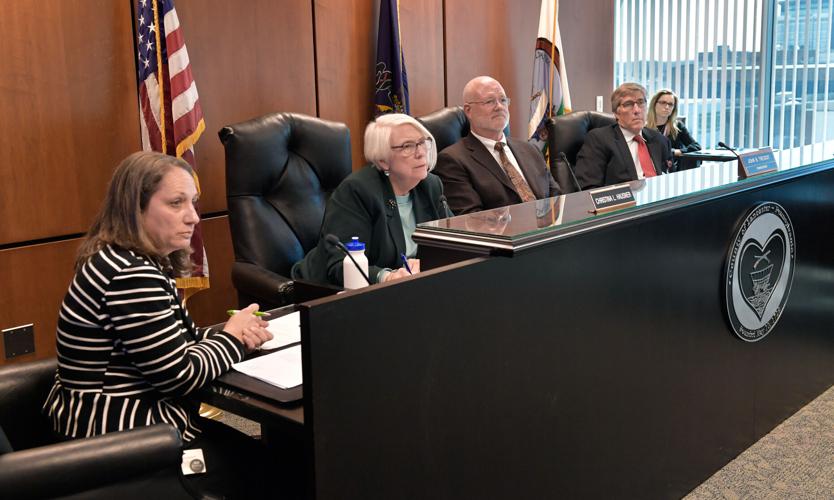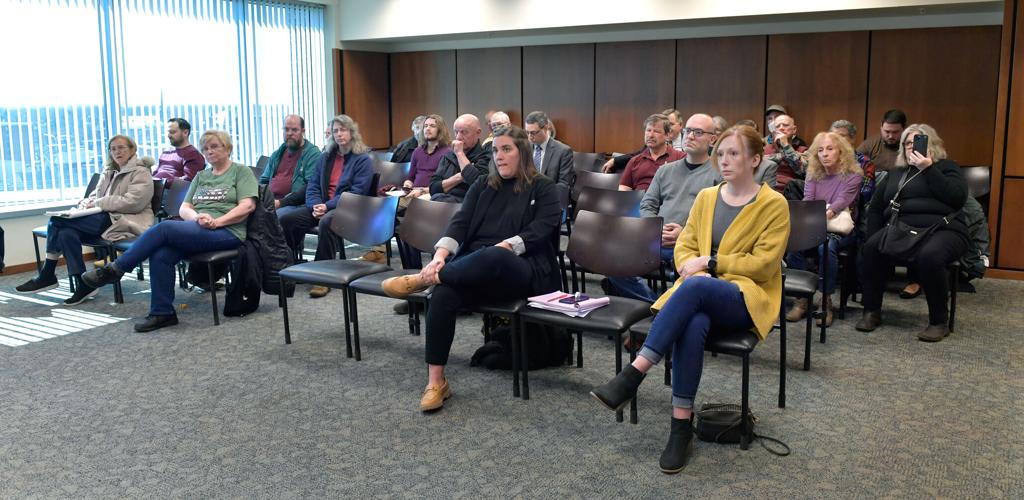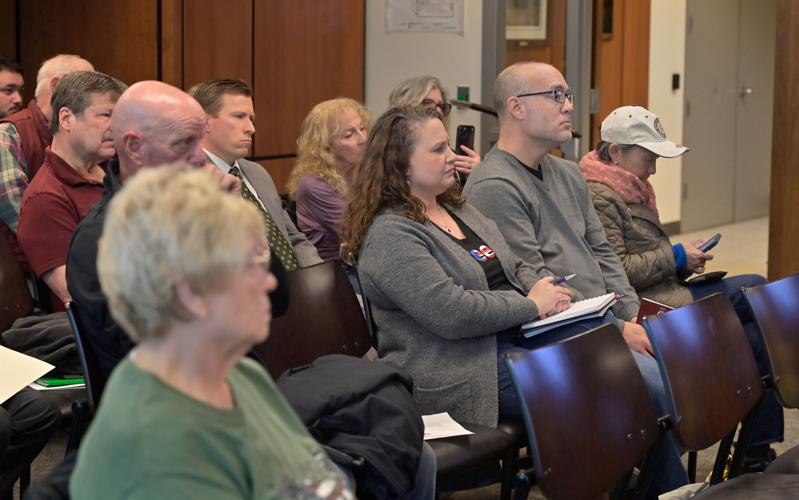 Election board votes to trial electronic poll books [photos]
Several residents spoke in favor of the electronic poll books. One, David Terrell of Elizabethtown, took the podium to criticize the anti-technology views of the opponents, wondering if the critics used PayPal or other electronic payment systems in their personal lives.
The KNOWiNK brand of electronic poll books the county will test is already used in 36 states and 10 Pennsylvania counties, chief elections clerk Christa Miller said at the meeting, though there are competitors to company. Miller said she wanted to try KNOWiNK because the Pennsylvania Department of State has approved the company's software to work with the state's voter database system.
Traditional poll books are the giant binders election workers use to sign in voters and verify their information and signature. Each precinct has its own poll book. In addition to showing a voter's name, address and voter registration signature, it tells election workers whether a voter has received a mail-in or absentee ballot and whether the county has received the ballot.
Electronic poll books offer a number of advantages to election administrators compared to the paper version, Miller told the board Wednesday.
For one, the electronic poll books would speed up a process election officials undertake after every election to make sure a person doesn't vote twice.
The electronic poll books also would provide more information to election workers. For instance, if a voter shows up at the wrong precinct, the poll book would tell an election worker the voter's correct precinct.
Unlike other states, electronic poll books, which run on modified Apple iPads, cannot be connected to the internet in Pennsylvania, Miller said. The KNOWiNK pads use bluetooth to connect to each other, Miller said, but those are not discoverable by any other devices.
The only wireless technology involved, Miller said, is a bluetooth connection between the tablets in polling places – something of which other nearby devices won't be able to connect.
---
MORE: Lancaster County considers using electronic poll books; would replace printed voting precinct binders
---
Skeptics
A couple of election system skeptics, including Danielle Lindemuth, praised the stewardship of the county's election system under Republican Commissioners Josh Parsons and Ray D'Agostino, who also spoke at the meeting against electronic poll books and ballot curing – as residents.
Parsons argued that sweeping changes to the election code in recent years has added chaos to the election system and sowed distrust among voters because of it.
"The logistics of elections became orders of magnitude more difficult, and that is the concern with moving forward with this pilot project, that you're another level of complexity into the election system," Parsons said.
Parsons and D'Agostino are both running for reelection this year. State law dictates that the county's top judge must appoint substitutes to the election board for elected officials appearing on the ballot that year.
President Judge David Ashworth picked former county solicitor Christina Hausner and Common Pleas Judge Jeffery Wright as substitutes this election cycle.
The pilot test of the KNOWiNK poll books comes at no cost to the county, officials said, and representatives from KNOWiNK will be on hand at the pilot polling places and the county elections office to assist poll workers and elections officials trying out the product on the day of the primary, Miller said Wednesday.
The three-member board of elections said the pilot is just to try out the technology, and the results will inform whether the county should acquire the system for every polling place.
Parsons and D'Agostino, along with other critics in attendance, voiced concerns about the cost of adopting the KNOWiNK devices countywide. The two commissioners said they almost certainly will oppose spending county money on them if the current elections board makes that recommendation.
Ballot curing
A discussion of ballot curing was put on the agenda by Democratic Commissioner John Trescot. The board took no action on the item Wednesday, but officials said the county will be keeping an eye on cases tied up in court that deal with the issue of ballot curing, including one in the Commonwealth Court that could be decided closer to the primary.
Curing is the process of allowing mail-in voters to fix errors on their ballots after they've been received by the county elections office.
Trescot was asked after the meeting whether he would consider allowing the board to change the county's policy on ballot curing when only one elected official was serving on the board. Wright was reelected to a 10-year term as judge in 2017.
Unless a court decision or legislation addresses the matter this year, Trescot said he's willing to put forward a measure to allow some form of ballot curing for the November election, before Parsons and D'Agostino rejoin the board.
That's if there's enough lead-up time to prepare for the change, the Democrat said. Part of that calculation, Trescot said, is that if his Republican colleagues do reverse the decision in 2024, it would cause less whiplash for voters than if dropboxes came back for one election, then disappeared again.
"I'm not willing to have a ballot box go out, and then have people be confused when six months later it's a different thing," Trescot said.
Lancaster County installed a single ballot drop box at the county building for the 2020 general election and the 2021 municipal primary and general elections. D'Agostino and Parsons voted last year to remove the drop box ahead of the May primary, arguing that voters could use it to drop off more than their own ballot, a practice forbidden by Pennsylvania law in most cases.
Trescot, whose two-year appointment ends in December, will need Hausner or Wright to vote with him on ballot curing.
On Wednesday, Hausner and Wright said the courts or the Legislature need to step in and provide guidance on ballot curing because it's not mentioned in the state election code. It's neither outlawed nor permitted, they said.
Absent that, the election code does say voters "shall" date and sign the outer envelopes of mail-in ballots, Hausner said. Many of the ballots rejected for the 2022 election were ones that were incorrectly dated, unsigned, or failed to be enclosed in the provided secrecy envelope.
"We here at the local level can't just say, 'Well that's not important,' or 'that's not material' or it violates (federal law). There are judges who are doing that, but that's not our job, and it just makes things more difficult," Hausner said.
Wright, for his part, cited findings from an LNP | LancasterOnline report that more than 60% of the county's rejected mail-in ballots in the 2022 midterms were from voters 65 years and older.
"Which is a concern for our senior population, especially since I'm going to be in that (group) next year," Wright said.