When it comes to local politics, Republican voter Philip Lizee has shifted his priorities in the past couple years. He is still concerned about keeping taxes low and spending wisely, but the 67-year-old retired watchmaker says now he's more worried about what he's reading online and hearing from his neighbors.
"I'm concerned about all this 'woke' stuff," Lizee, of Elizabeth Township, said, referring to a term that originated in the Black community to describe awareness of prejudice and discrimination. "Everybody's afraid of offending somebody. You can't speak straight to anybody."
In particular, he's tired of accommodating transgender students. "Why are we kowtowing to what they want?" Lizee said, noting that transgender students make up a small fraction of the 3,800 students in Warwick School District.
Among Lancaster County's 17 public school districts, heated debates over school library books, policies for transgender students and related topics have contributed to a surge in the number of people running for school board seats.
Warwick, Hempfield, Elizabethtown and Manheim Township each have at least twice as many people running in Tuesday's primary as there are open seats. And each has seen fraught public conversations over different views on how the schools should be managed. In several, national conservative groups like Moms for Liberty or the Harrisburg-based religious rights law firm Independence Law Center have played a role.
---
Voters guide to the 2023 primary in Lancaster County
---
In these districts, Republican primary voters will choose between candidates who say teachers are indoctrinating children and school libraries contain "pornography," and other candidates who seek to support educators, diversity and inclusivity. And in districts where a decade ago Democrats rarely ran, a rising number of progressives see an opportunity to win support from voters concerned about the push among some Republicans to reshape schools.
That leaves Lizee with a lot more options than usual when he votes for Warwick school directors Tuesday. With seven board seats up for grabs, there are 13 candidates on the Republican ballot. Across both parties, 19 candidates are running — a number that far exceeds Warwick school board races dating back to at least 2011.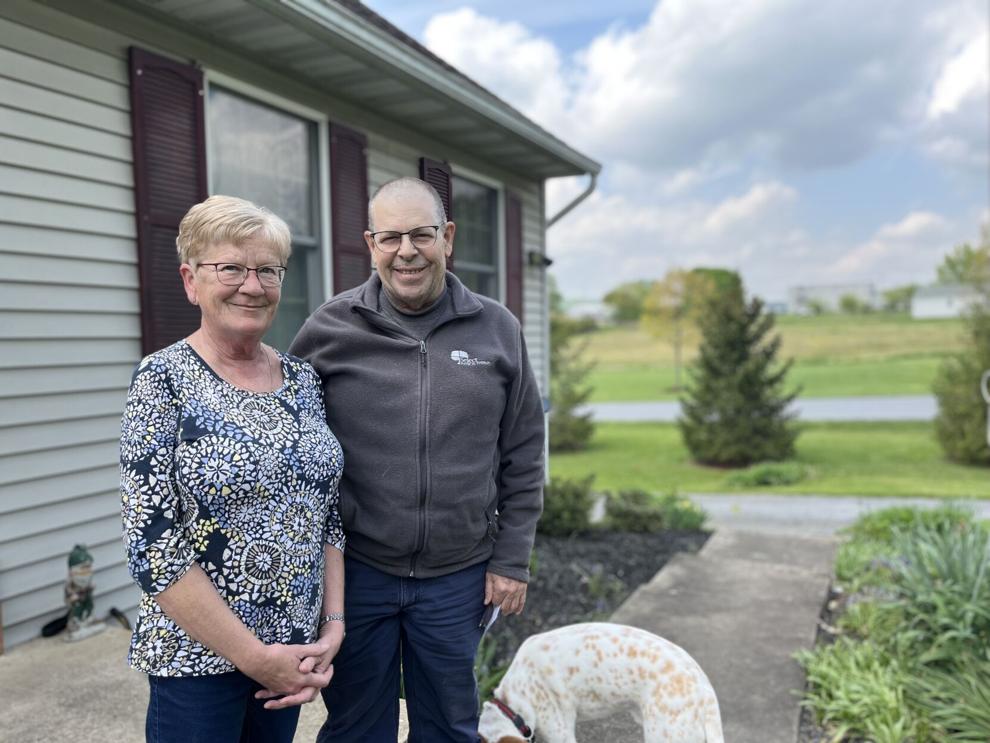 He and his wife, Carol, raised their daughter in the district. Now, Carol said her main question for candidates is how they'll address what she calls "the sexualization of young children," something she's hearing about from friends.
"It's almost like they're pushing it — a fad among the kids, attention-getting," the 65-year-old retired nurse said. "It just seems like maybe there's too much push from the LGBTQ."
Philip and Carol say they'll likely vote for the slate of candidates endorsed by the Warwick Area Republican Committee. For one thing, they like the group's "back to basics" message. For another, they like that some of the endorsed candidates knocked on their door and asked for their vote.
But in a school district where endorsed Republican candidates used to run more-or-less unopposed in the primary, Republican voter Megan Cash of Elizabeth Township said she's avoiding those candidates at all costs — and is glad to have other options.
Cash says she's turning to a slate of candidates who are running in both Republican and Democratic races — a practice known as cross-filing, which is common in Pennsylvania school board races. Seven of these candidates, a mix of Republicans and Democrats, recently got an endorsement from the Warwick teachers union.
Cash, who has four children attending school in the district, said the GOP-endorsed candidates are too willing to work with "Christian radical extremists" who want to censor books.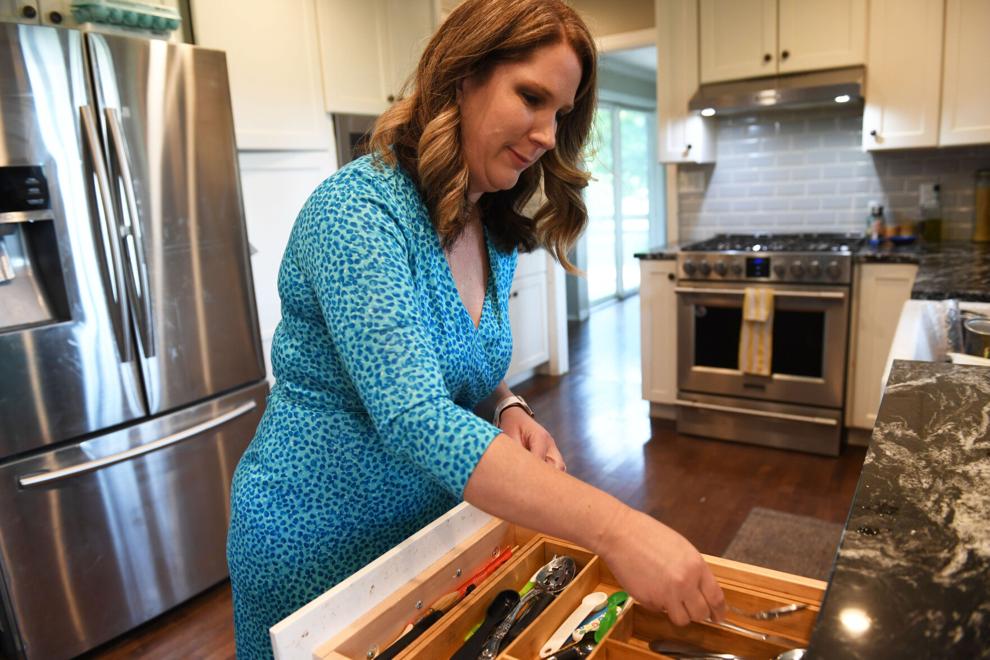 The 43-year-old nurse practitioner, who specializes in gynecological oncology, said groups targeting specific books for removal often confuse sexuality with gender. "I think that young people should be educated about their bodies and how they work," Cash said.
She also pointed to "All American Boys" by Jason Reynolds and Brendan Kiely, a young adult novel about the experiences of two boys, one Black and one white. She noted that one GOP-endorsed candidate has criticized teachers' use of the book, which includes explicit language.
In contrast, Cash encouraged her sons to analyze the novel and talk with her about it.
"I want my children to be challenged," Cash said. "I put my children in public school instead of a private, Christian school because I think it's important for my children to be prepared for the real world and real-world issues."
Divisive policies
At a packed Hempfield school board meeting one week before the primary, the leader of Lancaster County's Moms for Liberty chapter passed out flyers with a warning label on it familiar to anyone who grew up shopping for music CDs: "Parental advisory, explicit content."
By the time school superintendent Michael Bromirski cautioned people that handing out flyers was against the rules, they were scattered throughout the meeting room. A QR code on the flyers led residents to a website listing books in the high school library for them to oppose.
One of the books, "Push," by Sapphire, deals with topics of race and sexual abuse, and was made into the Academy Award-winning film "Precious." It's also one of the books that led seven parents to call police on the school library last November. The county district attorney said no charges would be filed because the books are not pornographic or obscene.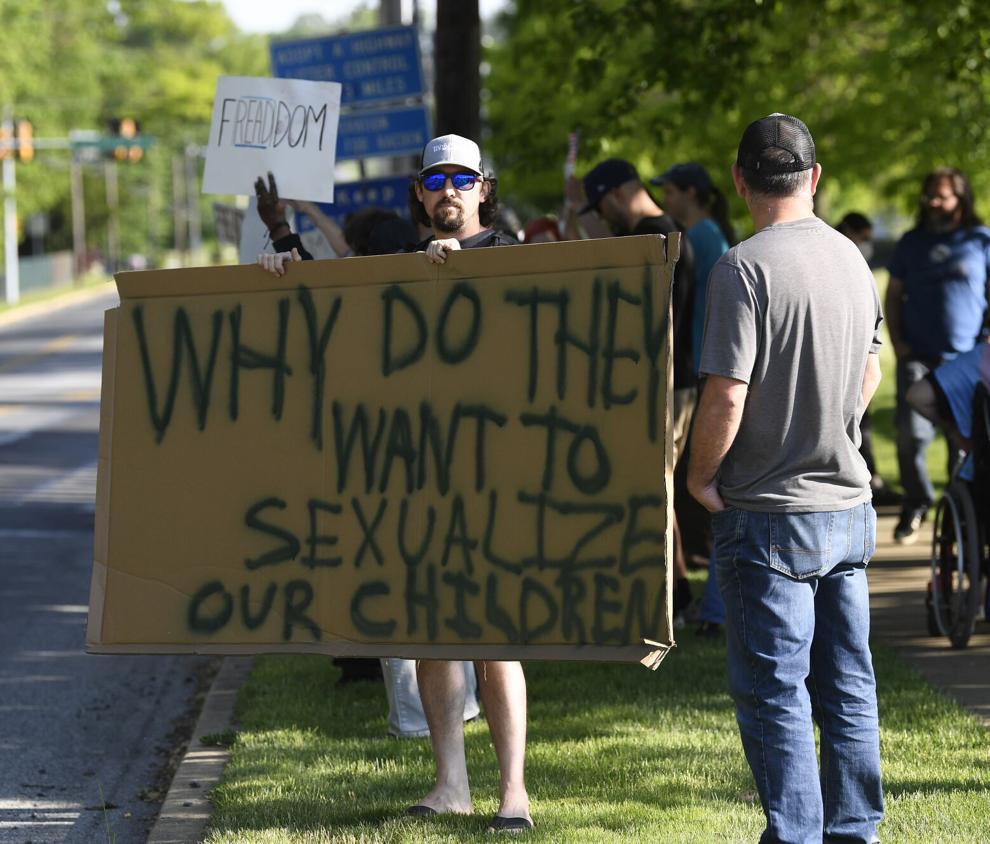 Rachel Wilson-Snyder, the Moms for Liberty chair who passed out the flyers, disagrees.
Though she lives in Warwick School District, her chapter's activism has spread throughout the county. It's a microcosm of the Florida-based conservative parental rights group's larger efforts to reshape public schools across the U.S.
The agenda item that drew so many people to the meeting — and to a protest beforehand attended by more than 140 people — was whether the 7,800-student school district should adopt a new library book policy that would make it easier for residents in the district to have books removed from the high school library that they deemed inappropriate.
After more than two hours of passionate and at times vitriolic public comments on both sides of the issue, the board voted in favor of the policy. Moms for Liberty celebrated.
"Couldn't have happened to a better group of parents!" Wilson-Snyder wrote on Facebook. "So glad the first victory in the county went to you all. Well deserved. Well won!"
The policy will be read again at the June meeting. If the board approves it then, it would go into effect immediately.
Moms for Liberty isn't the only outside group involved at Hempfield. In late April the board met with Independence Law Center lawyer Randall Wenger, who recently helped Central Bucks School District draft a similar policy allowing residents to challenge student access to library books.
During public comments, Democratic Hempfield school board candidate Judy Brady laid out the law firm's ties to a Virginia-based "anti-LGBTQ hate group." Brady, a retired Hempfield teacher, said the law firm was "infiltrating schools across the state," a reference to the group's recent work in Bucks County and its past work in Hempfield, helping draft a policy to bar transgender athletes from playing sports on teams that match their gender identity.
Brady is a Democrat who cross-filed, so she also shows up on Republican ballots. That's not unusual: Republican candidates in Hempfield are cross-filed as well and show up on Democrats' ballots. With five board members up for reelection, 10 people are competing for those seats — the highest number of candidates to run in recent history.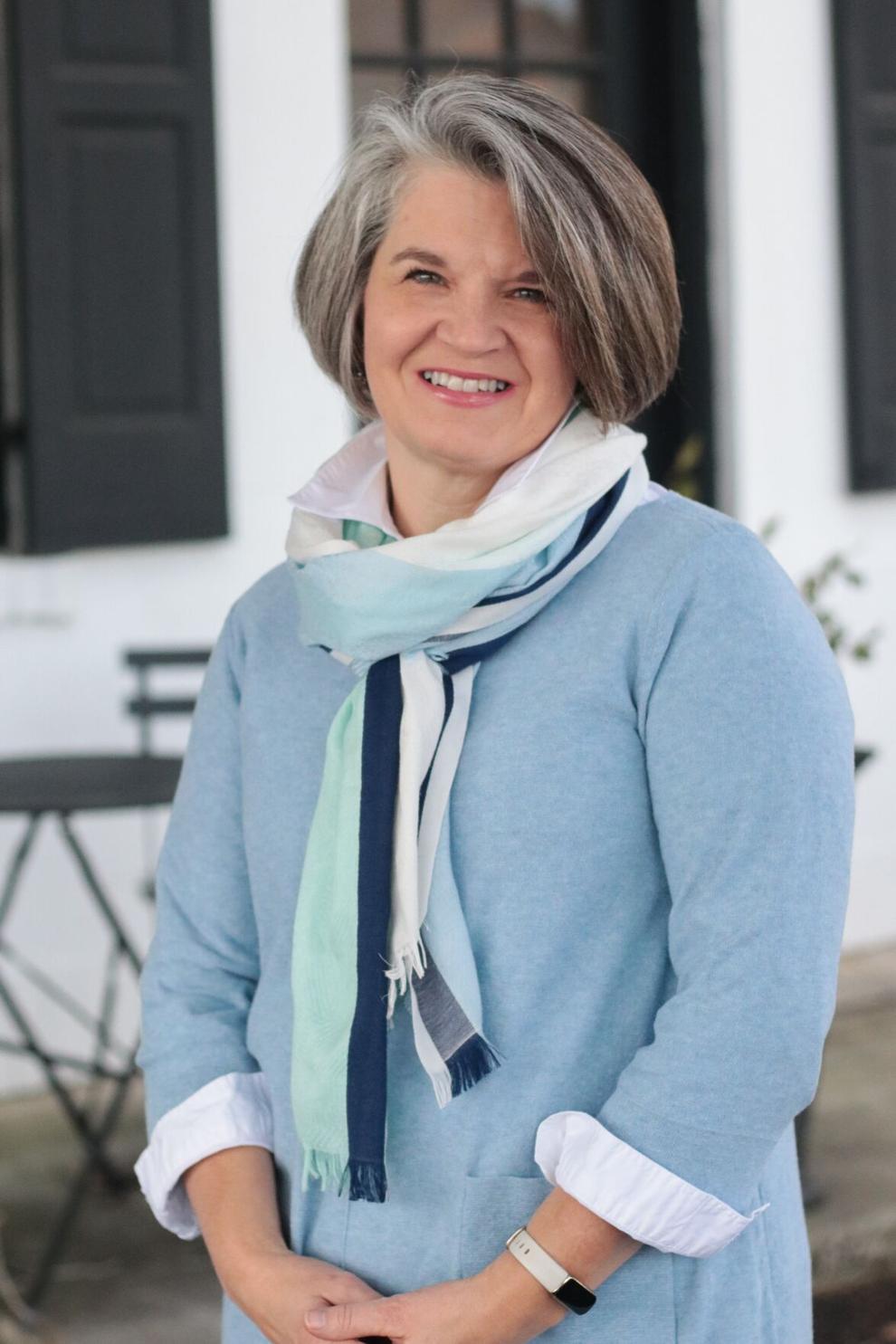 Brady said the board's work with the law firm "is not about broad religious freedoms. It is about promoting very extreme conservative Christian policy in our public schools. Public schools. Not Christian parochial schools."
In an interview with LNP | LancasterOnline, Hempfield Board President Dylan Bard, a Republican up for reelection this year, said Brady's description is inaccurate. The 50-year-old, who owns a trucking company started by his grandfather in 1964, said he's not particularly religious. Rather, it was Independence Law Center's experience helping other districts set policies around transgender athletes that led him to seek out the group.
According to Bard, that athletic policy at Hempfield has built-in flexibility that has worked well. A transgender student was recently allowed to play on the team matching his gender identity after the school determined he wouldn't threaten the safety or fair competition on the team, he noted.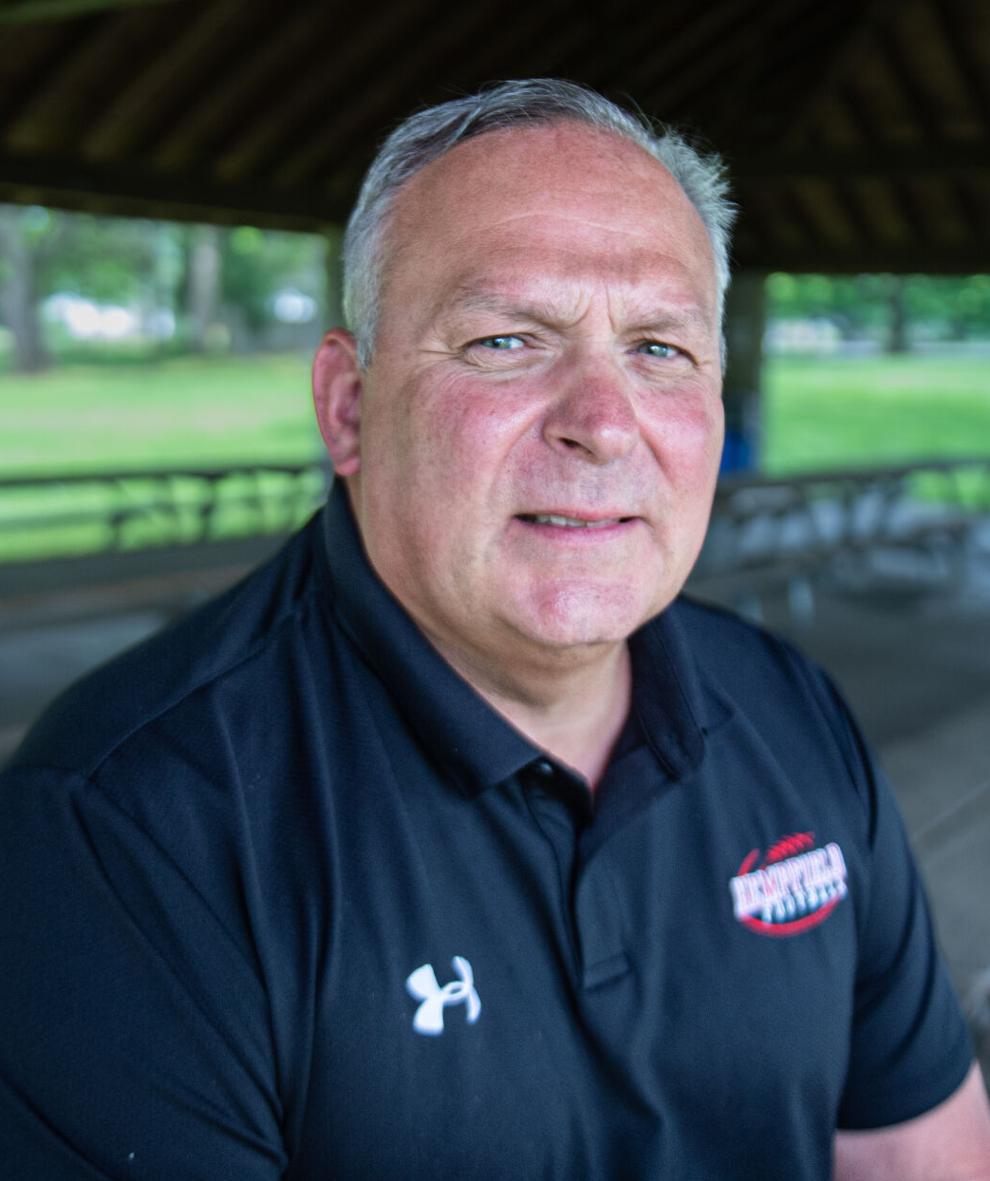 Bard said he "never questioned the books" in the library until recently, when he heard that students were reading about oral sex and other sex acts he says some students aren't even aware of yet.
The proposed school library book policy would help address that issue, he said.
"I think people who don't like the policy are assuming the worst in how it's going to be utilized," Bard said. He noted that the school superintendent, not the board, will be in charge of setting up a committee that helps review challenged books.
Fears of 'woke ideologies'
In Elizabethtown School District, 15 candidates are vying for five board seats. Republican voters will have 11 options. Democrats will have 13. As in Hempfield, candidates from both parties are cross-filed.
At the 3,700-student district, the clash between people increasingly willing to embrace diversity and others clamoring for conservative, sometimes explicitly Christian policies in public schools is on full display.
School district meetings have become stages for political speech that has little to do with board business. Residents have read from the Bible, recited prayers and called for banning "vulgar books," while others have opposed efforts to bar student access to library books and called for policies to ensure that LGBTQ+ people are safe at the school, meeting minutes show.
Public comments reached a feverish moment in January, when parent Tina Wilson addressed the board with what sounded like a serious allegation: Public school teachers across the country are abusing children.
"Why is this happening?" Wilson said, after quoting far-right activist Christopher Rufo in a New York Post story originally published by Fox News. "Why are our teachers suddenly looking at our students as sexual beings instead of children?"
The Elizabethtown board includes several hardline conservatives. Still, all nine board members signed a statement formally denouncing her comments. Wilson apologized and clarified, saying she wasn't accusing any teachers of anything, she wanted to make sure the school prevented future abuse.
Now the eBay business owner is one of the five school board candidates endorsed by the local Republican committee — and she feels vindicated after learning that police are investigating an Elizabethtown school employee over allegations of inappropriate sexual behavior.
"At the January 24, 2023 Elizabethtown Area School Board Meeting, I cited a study posted publicly on the Pennsylvania Department of Education's own website," Wilson wrote in a statement to LNP | LancasterOnline. "This study showed that the sexual abuse of minors was on the rise. As a parent of a child in the district I found these statistics alarming and asked the school board what Elizabethtown schools could do to prevent this type of abuse here."
"Rather than take my comment & these statistics seriously, the school board decided to deflect blame and refused to investigate and give an answer to what, if anything, Etown's schools are doing to protect our children," Wilson said.
In her pitch to voters on Facebook, Wilson said schools have been in decline for 60 years, "when we allowed prayer to be removed from our schools."
But now, she said, positive changes are happening. "We don't want age inappropriate or vulgar books in our school library," Wilson said. "We don't want our kids learning woke ideologies, ideologies that are sometimes the complete opposite of what we teach our kids at home."
Supporting teachers 
For Kimberly Regennas, a Democrat running in Warwick, concerns about what schoolchildren are being exposed to is something she takes seriously — though she disagrees with some conservatives about where the problem lies.
Regennas, a mental health counselor, has worked extensively with children who have experienced sexual abuse, as well as children who have been adjudicated for sexual offenses.
Regennas said words like "groomer" and "pornography" have specific, important meanings, and when parents call teachers "groomers" because they don't agree with the curriculum, or call a novel "pornography" because it includes a description of sex, it detracts from the seriousness of those words and the challenges parents face.
"Hearing them misused is alarming," Regennas said. "If we are mislabeling certain things as grooming, it leaves open the door to miss the actual grooming, and that really is concerning to me."
Regennas said children she has worked with were first exposed to pornography on the internet, often between the ages of 10 and 12. The easily accessible videos of sex, which may have violent or misogynistic undertones, share little in common with young adult novels that provide context and explore important themes for teenagers, such as consent.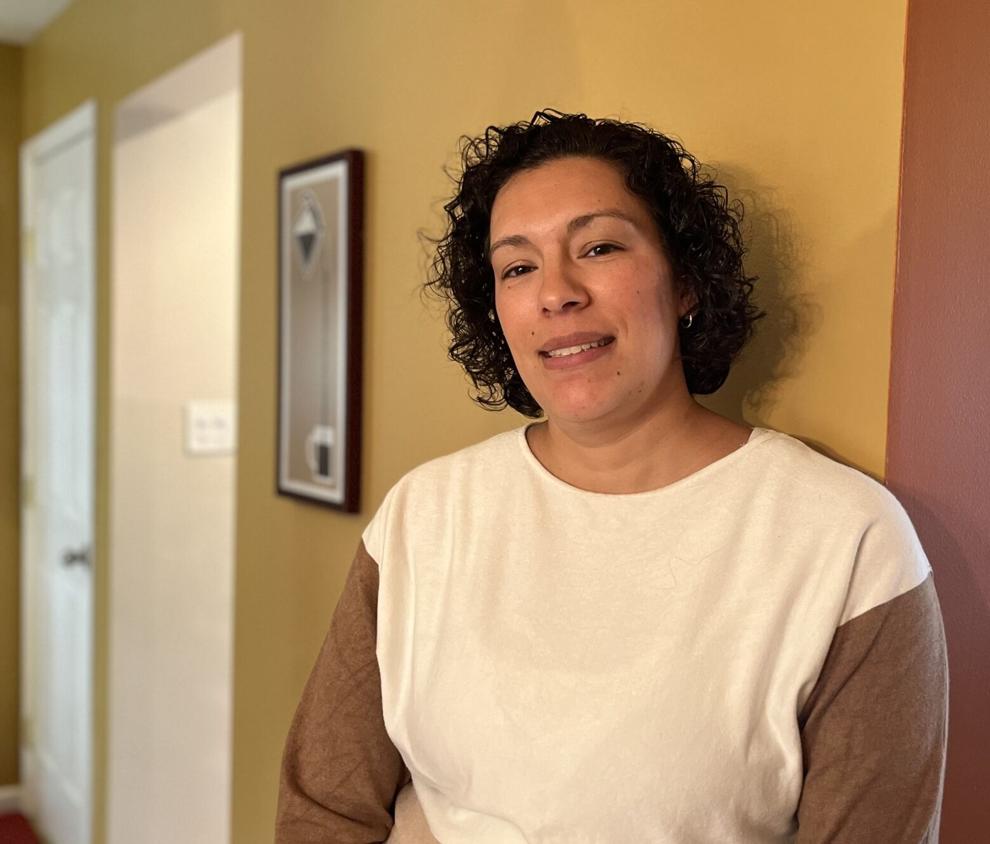 "It may make us feel good that we have done something about removing that book, but it will not have done anything to actually protect children from pornography, because the pornography that children are accessing is at their fingertips," Regennas said.
Regennas said Republicans' attacks on public schools may be a successful way to get conservative voters to turn out, but it's also driving interest from voters who want to support teachers.
That's a big part of her motivation as well — supporting educators who have endured the COVID-19 pandemic and helped students grieve the tragic loss of an elementary school student killed in a car crash last year.
"We have not escaped loss," Regennas said, "and it's incredibly difficult for me to go into school and see the teachers supporting our kids through something that difficult, and then on the next Tuesday go to a board meeting and hear our teachers categorized as groomers, communists, Marxists and harmful to our kids. Both can't be true, and so I do wish that more parents had a direct window into how much these teachers are doing, and how great the burden can be sometimes."
At the end of the day, it's children who have to bear that burden more than anyone, said Sarahbeth White. The 39-year old aircraft mechanic lives in Strasburg and showed up in Hempfield to rally against the school board policy.
White, a transgender woman, said she has never felt more motivated to vote in an off-year primary. She said school policies that marginalize LGBTQ+ people are creating interest in voting that goes far beyond the school districts where the policies were created.
White transitioned two years ago. "The biggest thing holding me back for the longest time was fear," she said. "Fear that I would get rejected socially."
White said from a young age she felt like a girl stuck in a boy's body, but she lacked the words and stories to understand and accept what was happening. Now, young people have much more information, and their peers are more accepting. But some parents see that as a threat, and political groups have made use of that fear.
"I think the restriction is coming out of a place of fear, as well as a misunderstanding, because they're thinking that exposing the kids [to books] is making them trans," she said. "Instead, it's allowing them to see that they can fit a model and not feel like the world is always just weird. So that is a very freeing thing when they realize that."
This reporter's work is funded by the Lancaster County Local Journalism Fund. For more information, or to make a contribution, please visit lanc.news/supportlocaljournalism.