The journalists and news trucks showed up early Wednesday morning outside the neat, red brick split-level home in West Ridge, a leafy neighborhood in suburban Lancaster.
They came for a comment, or just a glimpse of the man who has acknowledged hacking and stealing nude photos and videos from some of Hollywood's biggest stars — Kate Upton, Jennifer Lawrence, Kirsten Dunst.
But Ryan Collins was nowhere to be found.
The 36-year-old Manor Township man at the center of "Celebgate," one of the largest celebrity scandals in modern history, has remained elusive, leaving neighbors and journalists to wonder: Who, exactly, is Ryan Collins?
Is he the happily married family man who announced his children's births in the local newspaper and aspires to be a chef, as he portrayed himself on his social media accounts?
Or is he a celebrity stalker toiling quietly at an innocuous-sounding job — creative project manager — in perhaps the unlikeliest of locations, an unassuming four-bedroom home 2,700 miles from Tinseltown?
Even those who know him aren't sure of the answer.
"He never ever struck me as the kind of person that would be tech savvy enough to do something like that," Gavin Ferguson, a high school classmate, said Wednesday.
Collins has agreed to plead guilty to hacking into the email and online accounts of several female celebrities and stealing private information, including nude photos and videos, federal prosecutors announced Tuesday.
Nude celebrity photo hacker from Lancaster charged in 'Celebgate' scandalhttps://t.co/lapggdCMZ5 pic.twitter.com/5ITgNXH9IV

— LancasterOnline.com (@LancasterOnline) March 16, 2016
Collins, a married father of two who went to high school in Hershey, gained access to more than 100 Google and Apple accounts, many belonging to famous women, between November 2012 and September 2014, the authorities said.
He agreed to plead guilty to one count of gaining unauthorized access to a protected computer to obtain information, the U.S. Attorney's Office said.
---
---
Collins used a scheme called phishing in which he was able to get victims to provide information about their accounts in response to emails that appeared to come directly from Apple and Google, according to prosecutors. In some instances, he was able to obtain all the files his victims had stored online, including nude photos and videos.
Collins was charged as part of an investigation into the posting of nude photos of numerous celebrities, including Lawrence and Upton, but he is not suspected or charged with releasing those images, a news release stated.
Few clues
In Collins' West Ridge neighborhood, where he has lived since October 2013, neighbors approached by LNP on Wednesday seemed perplexed by their neighbor and all the attention surrounding him. They all declined to comment.
Neither Collins, his wife or attorney returned telephone calls seeking comment. He has not spoken to the media, and has sought to delete much of his social-media presence since reaching the plea deal.
Public records and newspaper archives provide only the smallest clues.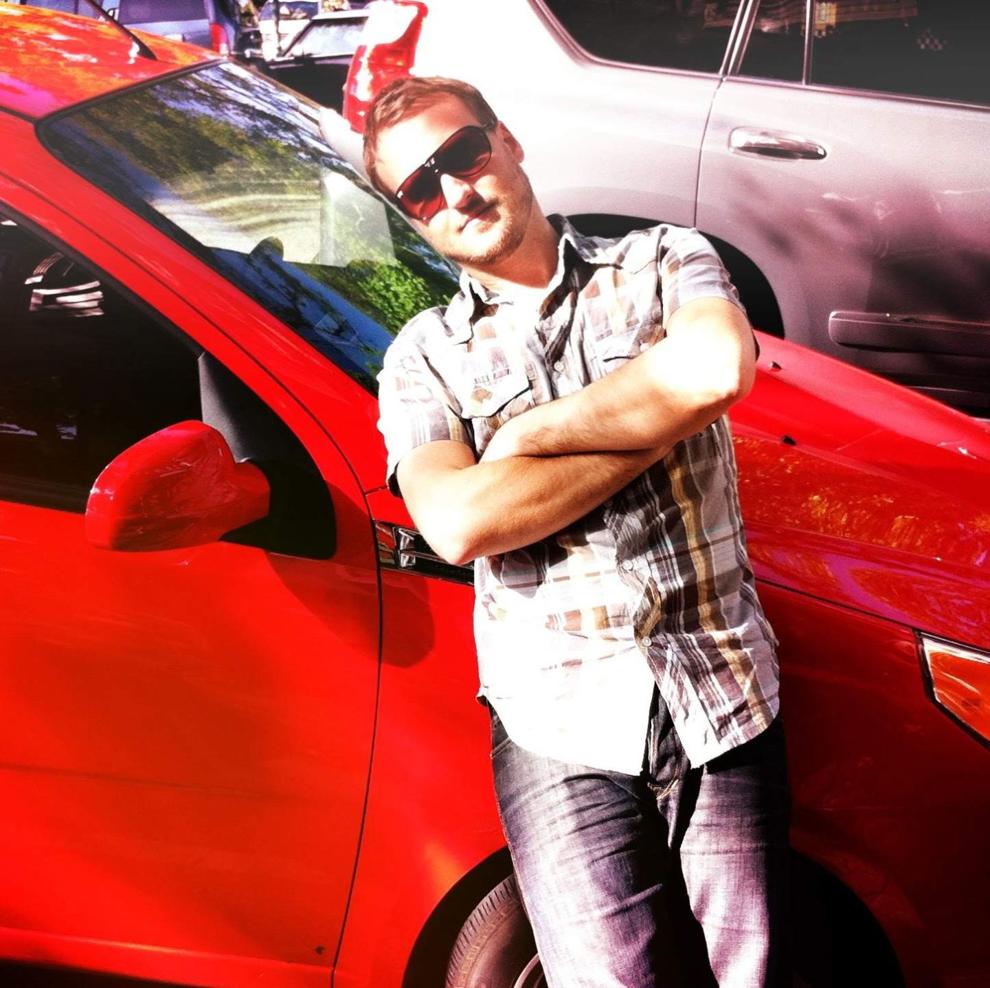 According to his LinkedIn profile, Collins began working as a creative project manager for the digital marketing firm Listrak in April 2015. Company representatives did not return telephone calls.
Collins received a bachelor's degree in integrated science and technology from James Madison University in 2003, according to his profile.
Before going to work at the Lititz firm, Collins held a sales-related job for nearly three years in the Philadelphia area. He's also worked as a logistics manager and an art director.
His wife is licensed in Pennsylvania as a psychologist and works at a local hospital, according to her LinkedIn profile.
But Collins also has, at least in the past, shown a budding interest in being a personal chef. He launched Aprons Optional, which had a downtown Lancaster address, several years ago.
"I am a self-trained chef based out of Lancaster PA. I work full-time in another industry, but the culinary world is where my true passion lies," he wrote.
Collins is the first to be charged in the FBI investigation. Prosecutors are recommending an 18-month prison sentence. The maximum penalty is five years in prison.
Ferguson, a radio host in California and 1998 Hershey High School graduate, said he is saddened for his classmate.
"It was shocking and it was funny to me, but at the same time I feel terrible," Ferguson said.