The 40th anniversary of the nuclear industry-changing accident at the Three Mile Island nuclear plant arrives Thursday amid the very real possibility that the plant has only months left to operate.
But whether owner Exelon pulls the plug on the financially troubled Unit 1 reactor in September, or receives a bailout from the state Legislature and ratepayers and continues on until its license expires in another 15 years, the landmark won't disappear overnight.
Sure, if the plant shutters, the familiar white plumes of water vapor will no longer be visible on the western horizon as Lancaster County commuters motor to work in Harrisburg on Route 283. The emergency sirens in northwestern parts of the county may no longer wail every six months for tests.
Related: TMI closure would affect local communities socially, economically
Related: TMI accident changed course of nuclear, public perception
When it comes time to pull the plug, the plant could remove its radioactive fuel, lay off its workforce and essentially walk away for four decades or more before its landmark cooling towers and other buildings are dismantled.
Or, as is becoming the industry trend, Exelon could select the option of immediate dismantlement. But it would still take an estimated eight to 10 years to clear the island in the Susquehanna.
And even then, the most unwanted part of the plant — radioactive uranium and plutonium — will likely remain on the island for the rest of your lifetime, regardless of your age.
Plans are to decommission at the same time the empty, infamous, iconic Unit 2 reactor that partially melted down March 28, 1979.
Three Mile Island, looking back on 40 years since partial meltdown in 1979 [photos]
This Thursday marks the 40th anniversary of the accident at Three Mile Island's Unit 2, then a newly minted nuclear reactor that had been running for a mere 90 days. The accident that caused a partial meltdown of the reactor core also cooled the movement for nuclear power in the United States. Here is a look back at some LNP file photos from 1979 to now.
The exact fate of TMI remains in limbo.
Nuclear plants have been losing money for several years as they lose sales of electricity on the open market to cheaper energy sold by natural gas.
A group of bipartisan state legislators, led by state Sen. Ryan Aument of Landisville, has introduced legislation that would subsidize nuclear energy by classifying it as carbon-free clean energy, similar to wind and solar.
Decommissioning options
The first option for the process called decommissioning is for Exelon to move the spent radioactive fuel into casks placed in steel, airplane-crash-proof containers and mothball the plant.
This storage could last for up to 60 years, letting radioactivity in equipment and buildings slowly decay before crews return to dismantle the plant. Another advantage is that decommissioning trust funds could increase from interest.
However, dismantlement costs could increase over time, and special landfills for low-level radioactive waste could be closed or more expensive.
If an immediate dismantling option is chosen, it will likely take five years for the first phase to remove all radiation-contaminated material.
Parts of the plant contaminated by radioactivity would be deposited in special landfills out of state.
Then, the landmark cooling towers and other buildings not contaminated can be taken apart and recycled or deposited in local landfills.
"It's construction in reverse," said Neil Sheehan of the U.S. Nuclear Regulatory Commission.
Exelon already has received approval from the U.S. Nuclear Regulatory Commission for a plan to retrain current control room operators so they can become certified handlers for the tricky task of moving around spent radioactive fuel.
But few of the 675 current workers are likely to find jobs with the specially skilled dismantling workforce.
That workforce will consist mostly of itinerant workers, said Rod McCullum, senior director of decommissioning and used fuel for the Nuclear Energy Institute. He estimated the number of workers needed for the cleanup at no more than 200.
Fuel will stay
Even after a decade of dismantlement, the radioactive fuel that produced so much electricity will be left behind at TMI as a sort of unsavory memorial, stored in above-ground, guarded and monitored silos indefinitely.
That's because the U.S. government promised, in 1982, to have a safe national repository for nuclear fuel by 1998. But no repository has ever been built, and no resolution is in sight.
So nuclear plants are forced to build above-ground miniature fortresses and to arrange to maintain them indefinitely, even after the last vestige of the nuclear plant is hauled away.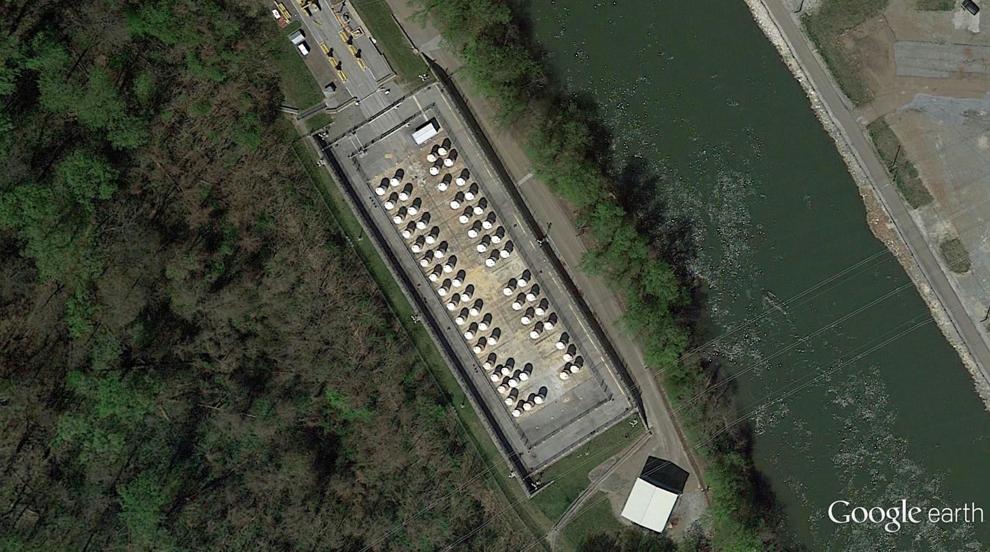 "When a plant is cleaned up, it really is not cleaned up because there is nowhere for the waste to go. You have a high-level radioactive waste site in the middle of the river. That is a forever monitoring job," said Eric Epstein, of the Three Mile Island Alert nuclear watchdog group.
"This is a funeral in which the pallbearers need to stand in place for 500 years."
Only two of 20 U.S. commercial nuclear reactor sites that have closed since 1972 have been repurposed. Both are in California, and non-nuclear power plants were built on the sites.
The plants that have undergone dismantlement sit vacant, with the guarded nuclear waste bunkers.
The Pennsylvania Bureau of Radiation Protection, which has monitored TMI for many years, will continue environmental monitoring throughout the decommissioning process, said spokeswoman Elizabeth Rementer.
Timetable
Exelon spokesman Dave Marcheski said it is premature for Exelon to announce a decommissioning option before the fate of the plant is decided.
Utility officials have said they need to know by June whether they are getting a financial lifeline because that's when they need to order new uranium fuel to power the plant for another year to 18 months.
If Exelon follows through on its plans to shut down in September, Exelon would have to submit a road map of its closure plan to the Nuclear Regulatory Commission within two years of the plant closing.
But immediate requirements of closure involve moving the nuclear fuel out of the reactor to a storage pool, and draining related lines and systems.
The regulatory commission would hold a public hearing on the closure plans, listening to any concerns or recommendations before signing off on a final document.
How fuel would be stored
Whether decommissioning at TMI starts within a few years or decades later, the first order of business would be to remove the radioactive fuel from the reactor and place it into a large, 40-foot-deep pool of water that looks like a swimming pool.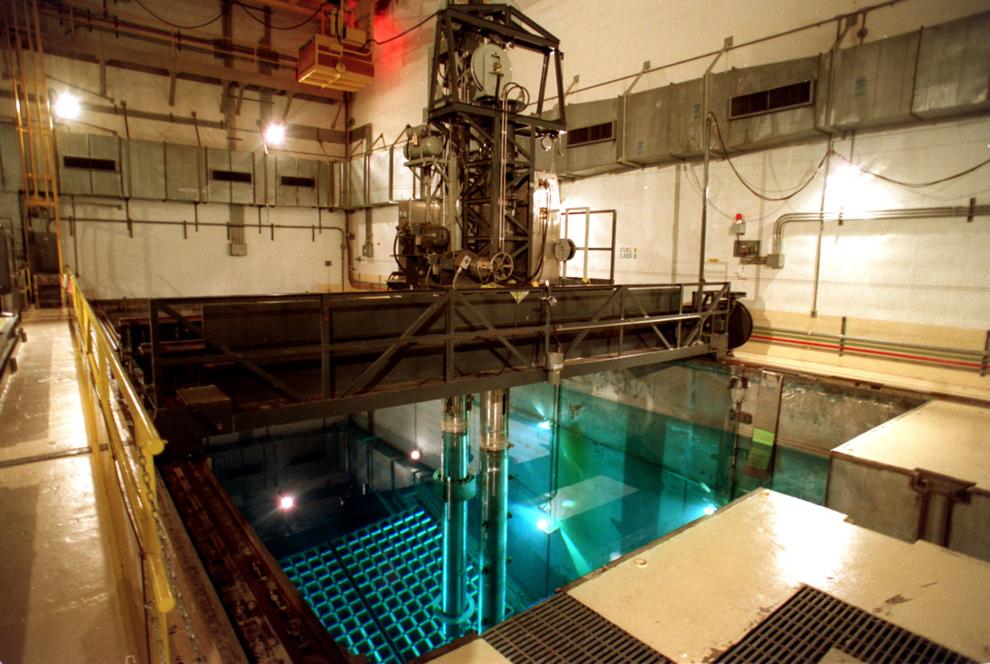 There, the fuel assemblies will be placed alongside some 1,200 metric tons of previously used spent fuel. The water is constantly cooled to keep the fuel from catching fire and to shield radiation.
After Sept. 11, 2001, regulations required the buildings housing the pools to be able to withstand a terrorist attack, plane crash, an earthquake or a tornado.
The spent storage pools at nuclear plants around the country were meant to be a temporary storage repository until fuel was moved to a permanent federal storage facility. But since no repository has been built, the spent fuel pool at TMI now holds years of used fuel and is almost out of space.
TMI will begin building dry casks on the property for long-term storage. Transfer of the used fuel from the spent storage pool to dry casks could begin as early as 2022, according to Exelon's Marcheski.
The decision to build the outside storage was made even before Exelon considered closing the plant early.
At one nuclear plant, the casks are stored behind an electric fence, a guard building and closed-circuit cameras on a six-acre plot.
Though nuclear opponents like Epstein decry the prospect of highly radioactive fuel being stored in the community for many decades to come, they do prefer the fuel be stored in protective and monitored casks rather than leaving it in watery pools that they feel are vulnerable.
"I don't think there will be a centralized storage solution. I don't want TMI to walk away with nuclear garbage in the front yard," Epstein said, "but it has to be the most secure product available. Spent fuel pools aren't it."
Funding the decommissioning
Electric ratepayers, taxpayers and utilities have been paying for the eventual removal of TMI for a long time since the accident at Unit 2. Until the accident, owners of nuclear plants did not have to set aside funds for future retirement of plants.
Some $626 million has been collected to decommission Unit 1.  Exelon's current estimate to finish the job is $477.8 million. That may seem like a lot of money, but consider that the estimated cost to finish the cleanup of stricken Unit 2, alone, is estimated to be $1.27 billion.
Cleanup funds collected through the decades to decommission Unit 2, now owned by FirstEnergy Corp., totaled $835 million as of the beginning of 2018.
After the accident, the damaged radioactive fuel — removed by robots — was taken to a federal facility in Idaho and stored in dry casks. The plant was then mothballed in what is called post-defueling monitored storage and is awaiting removal along with Unit 1.
The amount utilities need to be setting aside has been a matter of public concern through the years as technology and costs of cleanup changed.
The Nuclear Regulatory Commission is satisfied enough money is being set aside to retire both units of TMI, said its Sheehan.
Future uses of TMI site
Regulatory commission regulations require that a decommissioned nuclear site be cleaned to the point that a person standing on it 24 hours a day, 365 days a year, be exposed to radiation levels only slightly above what a person would receive naturally from the sun and some man-made sources.
Federal nor Pennsylvania regulations require that TMI be restored to the condition it was before the plant was built, unlike in some states.
The sites have to be cleared for unrestricted use, capable for things such as farming, housing or industrial plants.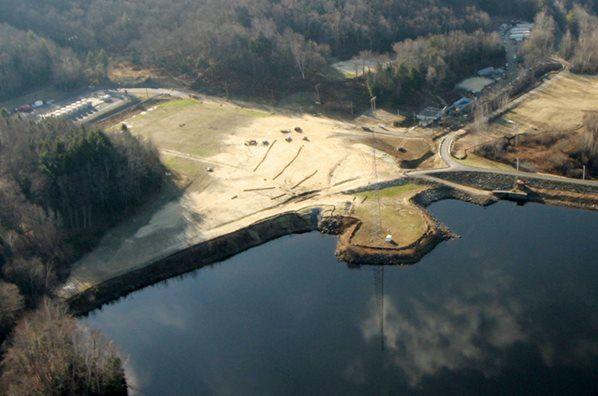 But in reality, the long-term storage of radioactive fuel at decommissioned nuclear plant sites would be a hindrance to many potential recycling uses.
Although the sites must be approved for unrestricted use, "we would need to evaluate any security risks with respect to the dry cask storage facility," Sheehan noted.
The presence of nuclear waste "will be an impediment to a use of the property," said McCullum of the Nuclear Energy Institute.
For example, he doubts million-dollar homes, even with a river view, will locate on Three Mile Island.
Epstein thinks TMI would be an ideal site for a solar farm, or, given its existing access to water and transmission lines, a gas-fired power plant.
"It's an opportunity to recycle the site and extract productive use," he said.