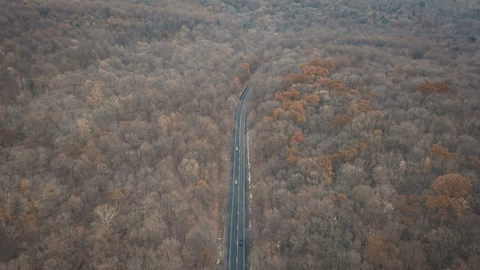 Note: This story was originally published in 2018.
Cindy Phillips can easily list the traffic issues she encounters driving south of Lincoln Highway East on Route 896 towards her Ninepoints home in Bart Township.
Speeding is an issue where 896 intersects with South Belmont Road, she said. At 896's next intersection with White Oak Road, horse-and-buggies are at risk of being struck by motorists traveling over a hill at White Oak Road, she said. And Phillips refers to routes 896 and 372 as a "bad intersection."
"I have come upon the scene of a few (crashes) in those areas, but I am always extra vigilant coming up through (Route 896 and South Belmont Road)," Phillips said. "Those who aren't may be the next victims."
There were 5,822 crashes reported on Lancaster County roads in 2017, Pennsylvania Department of Transportation data show.
Put those crash locations on a map, and it starts to look like a population map, with the most crashes correlating with the places with the most people.
But pare it down just to serious and fatal crashes, and some trends emerge.
That's what LancasterOnline did with PennDOT's crash data from 2013 to 2017.
The idea for this article began after an anonymous reader reached out to LancasterOnline through our We The People journalism project. We the People is a question-answer story-generating platform, where reporters look into questions suggested by and voted on by readers.
The reader asked, "What's the most dangerous road in Lancaster County?"
We found five particularly dangerous spots.
1. Lampeter Road, between Glebe and Lamppost lanes
Three people died on a half-mile, mostly residential section of Lampeter Road from 2013 to 2017.
According to crash data, the two-lane road was dry and the weather was normal during fatal crashes near Rockvale Road in 2013 and near Glebe Lane in 2014. A drunk driver killed a woman near Lamppost Lane in 2014.
West Lampeter Township Manager Dee Dee McGuire said she hits her brakes on Lampeter Road at Rockvale Road nearly every morning on her way to work. She's never been in a crash, but she's seen a few.
"You can make a million assumptions for why that happens," she said. "People are in a hurry."
She's lived in the area for nearly 25 years. Like other longtime residents, and even PennDOT officials, she said their traffic numbers keep growing.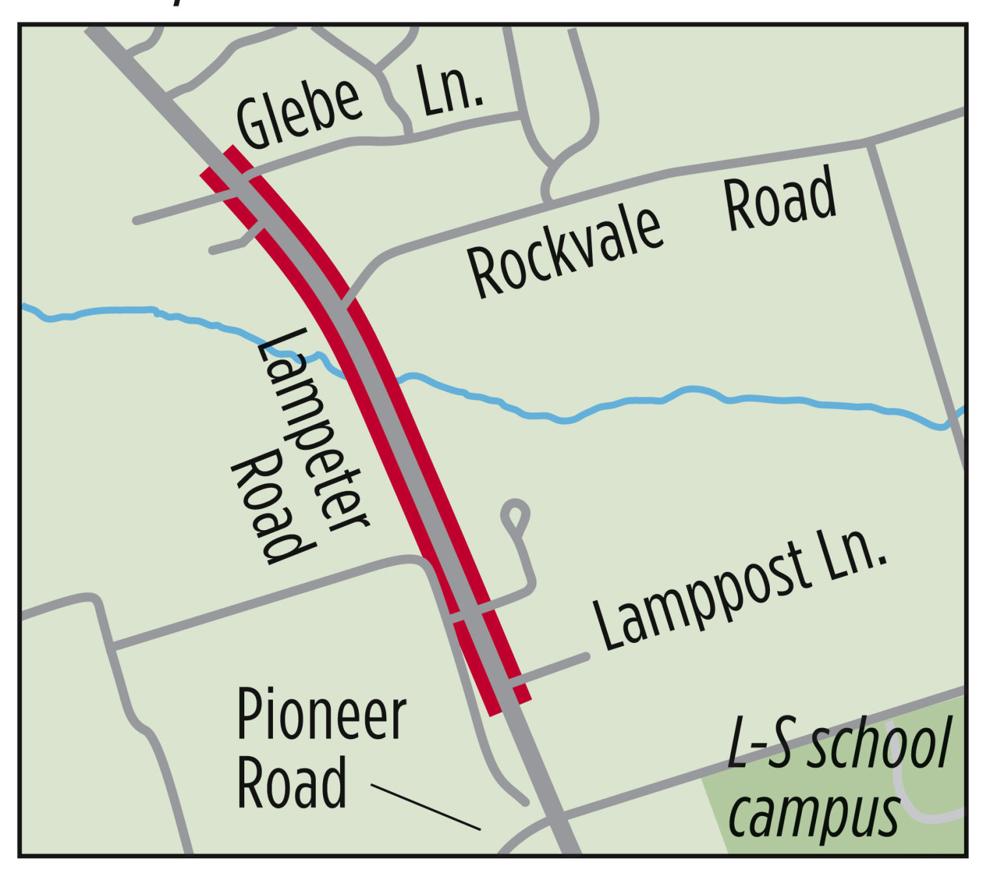 "Traffic is just getting heavier and heavier all the time. It's frustrating trying to keep up with things and to keep things safe. We do the best we can," McGuire said.
Work on Lampeter Road isn't currently planned, according to Robert Bini, director for transportation planning for the Lancaster County Planning Commission. The commission is aware that it's a problem area, he said.
"We haven't arrived at a solution yet," Bini said. "That's one we've talked with PennDOT and the township about."
2. Area near the Route 741 on-/off-ramp at Route 283
This twist-and-turn area alongside and under Route 283 has been the nexus of several fatal and serious crashes in the past five years.
There were three fatal crashes in this area from 2013 to 2017, one on the westbound off-ramp onto Route 741, one on Rohrerstown Road near Shreiner Station Road and one by the train tracks that cross McGovernville Road.
There were also two serious crashes just after the eastbound off-ramp, where McGovernville Road merges to Route 283.
Zoom out farther, and three serious crashes are marked at the on- and off-ramps along Route 283.
Manheim Township police Chief Tom Rudzinski said one of his goals this year is to improve traffic flow where the Route 283 off-ramp turns into a T-intersection with Route 741, which splits into McGovernville and Rohrerstown roads.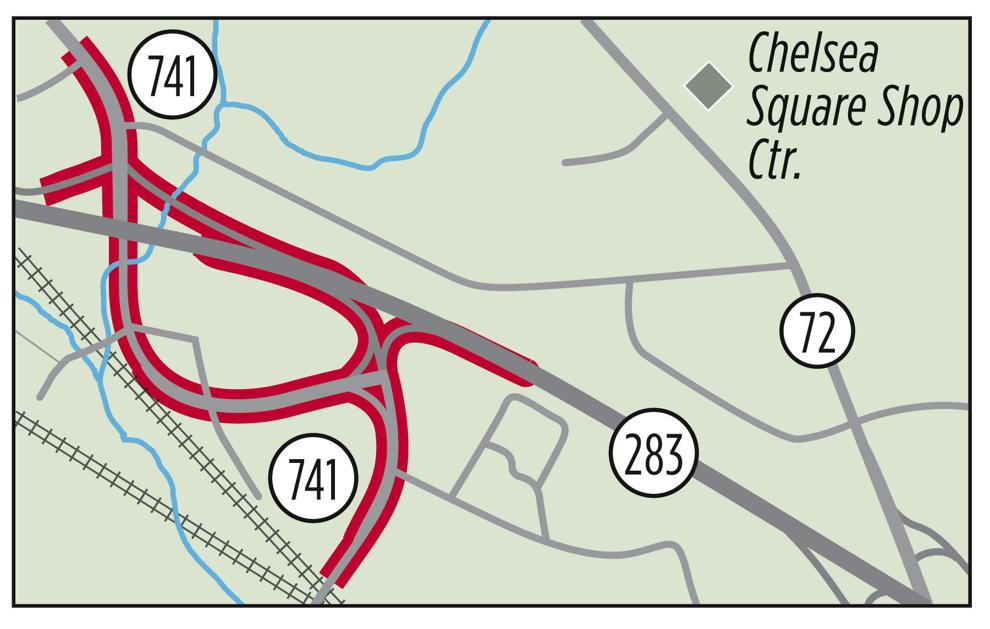 Motorists exiting eastbound Route 283 can continue straight on McGovernville or right onto Rohrerstown. Motorists getting on to Route 283 from Rohrerstown Road have a stop sign at the center of the T-intersection. Last year there were 16 crashes at the T-intersection, according to Rudzinski. Police counted reportable and nonreportable crashes, which included both injury crashes and small fender-benders.
The stop sign at Rohrerstown and McGovernville roads confuses many, and fender-benders have resulted from drivers craning their necks to try to see what's ahead, he said. Officers have been asked to observe the intersection and issue more citations, he said.
"There's always been talk of improving that intersection. I just don't know where it's gone," Rudzinski said. "Whenever I get a chance, I try to mention to PennDOT where we are having those issues."
There are no imminent plans by PennDOT or the county involving the intersection.
Bini said that they're looking at interchanges along Route 283 that need attention.
He said work on a more than $20 million project designed to reduce congestion at the State Road interchange and bridge over Route 283 in East Hempfield Township should begin next spring.
"We know that a number of intersections along Route 283 need attention, and we are trying to find a way to program them," Bini said.
3. Lancaster Pike, between Byerland Church and Pennsy roads
With few intersections and no stop signs or traffic lights on Lancaster Pike (Route 272) south of Willow Street, traffic moves steadily.
PennDOT and municipal leaders took a close look at the area after four people died in three crashes within a six-month span in 2013. The crashes happened along a three-mile section of Route 272 in Pequea and Providence townships, between Byerland Church and Pennsy roads.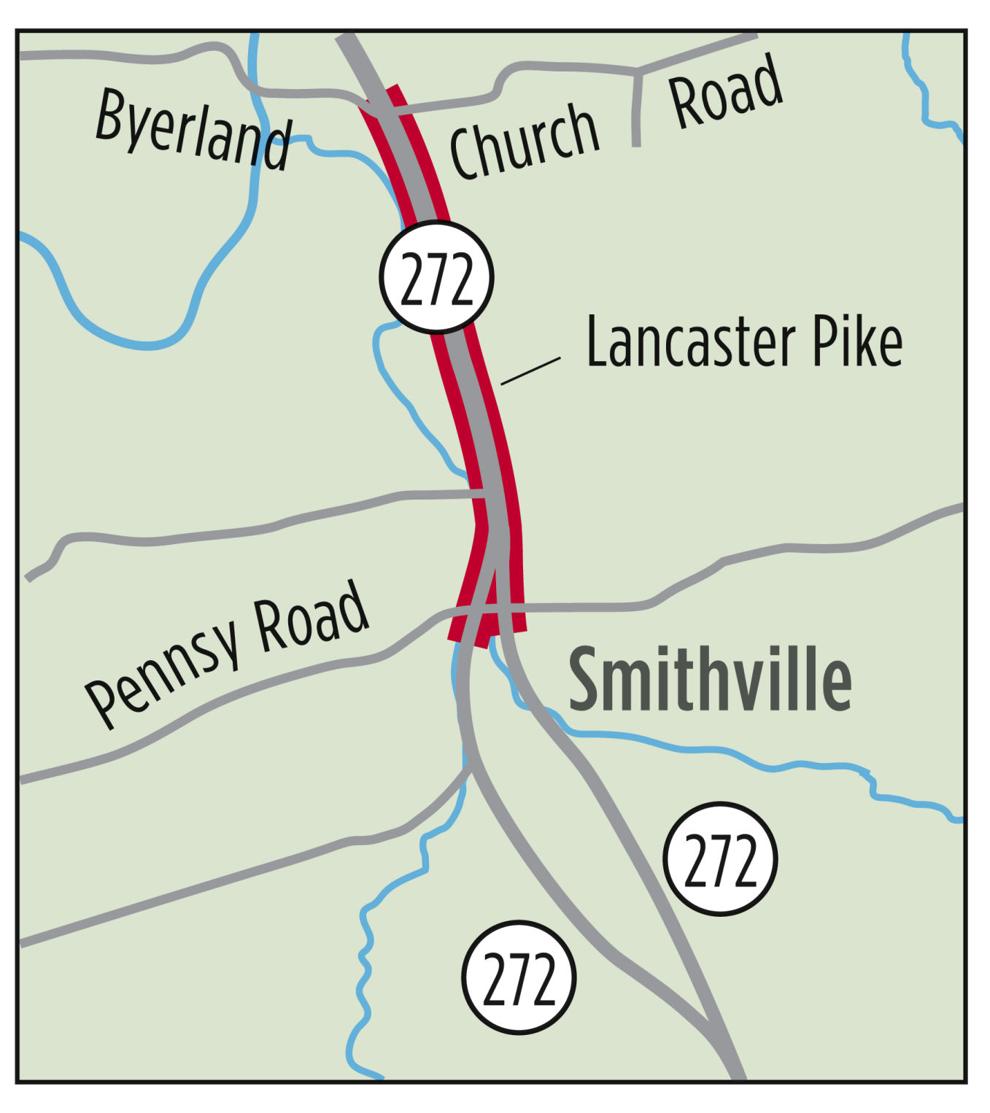 At Pennsy Road, Route 272 is a four-lane, divided highway that splits into a Y-shape. At Byerland Church Road, drivers must cross two lanes to turn.
One of PennDOT's ideas was to use roundabouts at the Pennsy Road and Byerland Church Road intersections. A lot of negative feedback was given at public meetings, especially from members of the Plain Sect community concerned about moving buggies through them.
Change may finally be coming to Lancaster Pike. More than $2 million was allocated in the new TIP program for improvements at Route 272's intersections with Pennsy and Byerland Church roads.
A new design concept called a "restricted crossing U-turn" may be the answer PennDOT has been looking for, according to spokesman Greg Penny.
It doesn't exist anywhere else in Pennsylvania but has been used in states including Maryland, Virginia and North Carolina, he said.
"Cross traffic is directed to the right onto the main road and then directed to a left lane to make a u-turn to change directions," he said.
PennDOT expects to start the final design before the end of the year and bid the project for a construction start in 2020, according to Penny.
4. Route 322 just before the Lebanon County line
A dark, woodsy canopy surrounds Route 322 where it winds through State Game Lands 156 into Lebanon County.
From 2012-17, there were four fatal crashes on a 2-mile stretch.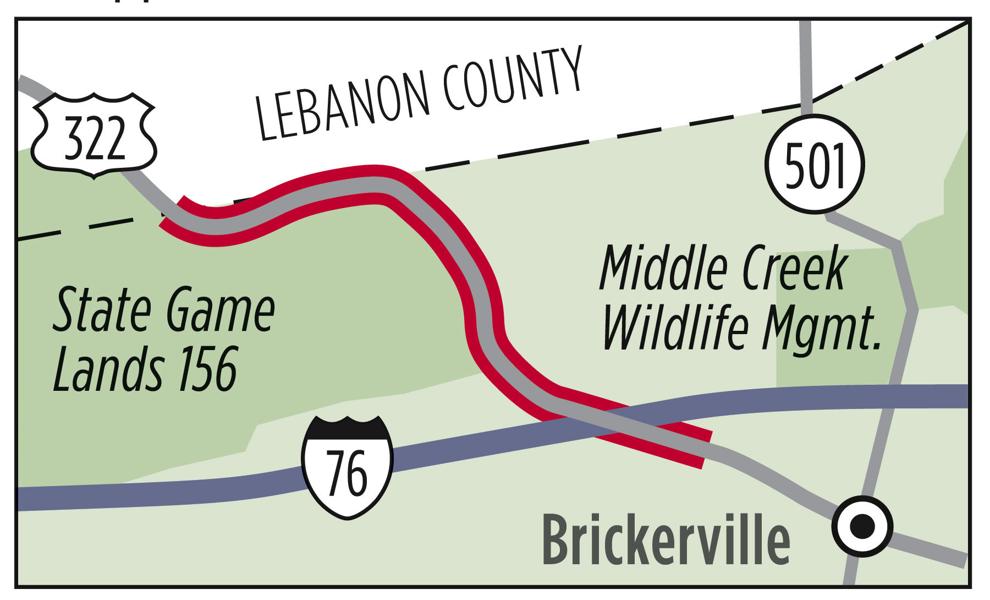 "It can be dark and fast," said Penn Township manager Mark Hiester.
In three of the four crashes, motorists crashed into trees. Of those, one driver was drinking and one was speeding. In the fourth, a driver was speeding on a curve.
Bini said there aren't plans for projects on the road.
"That would be something to talk about with PennDOT. It hasn't been a focus of discussion," Bini said.
5. 9-mile stretch of Lincoln Highway East (Route 30)
From 2012-17, there were six fatal and 12 serious crashes along Lincoln Highway East between Hartman Bridge Road (Route 896) and Newport Road (Route 772).
This 9-mile area, which includes Paradise, East Lampeter, Leacock and Salisbury townships, was given $7.4 million for safety improvements in the most recent round of funding from the state through Lancaster County's transportation plan.

"We're still in the early stages of the engineering process, so the improvements haven't been fully identified, evaluated and programmed yet," Penny said.
PennDOT will mainly be looking at traffic signal, sight distance and turning radius improvements. The stretch will also be repaved, he said. The opening bid date is a few years out in April 2021.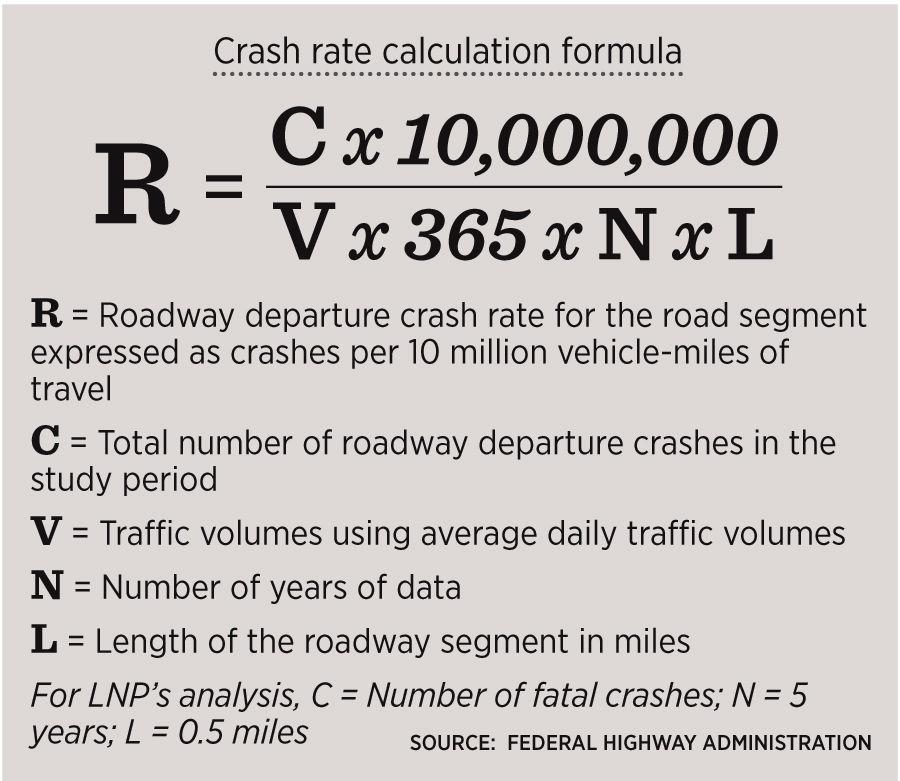 Have a question about Lancaster County you'd like to see answered?
Submit your question to LancasterOnline's We the People below  by submitting your email.