Heeding appeals from the public to slow down the process, Lancaster city's Planning Commission on Wednesday voted to wait until Jan. 15 to decide whether to recommend rezoning the UPMC Pinnacle Lancaster hospital property at 210 College Ave.
Once the commission makes a recommendation, the issue will go to City Council, which has the final say.
The property, inactive since February, is zoned "hospital complex." That's a highly restrictive designation, and as long as it exists, the property is unsellable, attorney Mark Stanley, representing UPMC, told the commission.
The nonprofit has spoken with potential buyers, including two "serious" ones, Stanley said. They envision a mix of residential and commercial, and want assurance that the zoning would allow that before they're willing to close a deal, he said.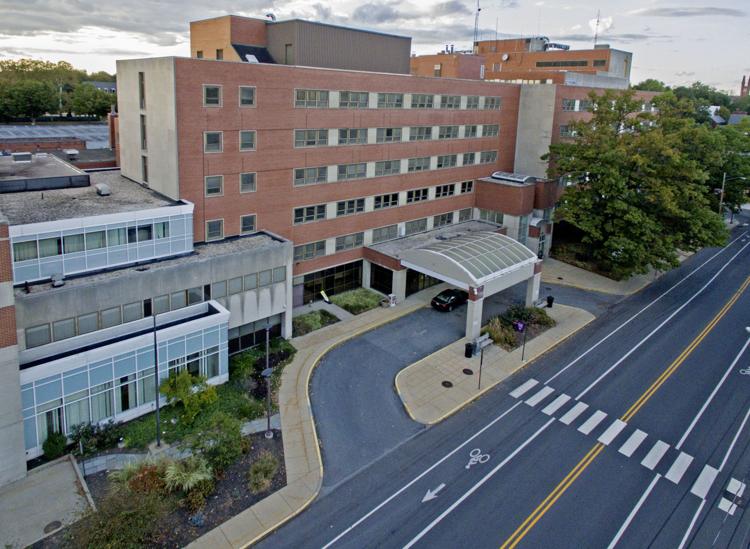 UPMC is seeking to have the site rezoned as mixed-use. That would be compatible with the surrounding neighborhood, Stanley said, and it would offer the flexibility needed for redeveloping and reactivating the property — a process that would involve multiple future public meetings and city reviews, he noted.
UPMC has no intention of resuming hospital operations, Stanley said. Its intent is to sell the whole property, not subdivide it, he said, and it would be up to the new buyer whether or not to demolish the complex that's there now.
As its name implies, mixed-use allows many different possibilities and combinations thereof. It allows for medical, dental and laboratory uses, though not a full acute-care hospital.
Around two dozen city residents attended Tuesday's meeting, including members of the Lancaster Healthcare Rights Committee, a local grassroots group that has made the hospital one of its core causes. Many residents spoke passionately during a comment period that lasted over an hour, questioning UPMC's motives and tactics and asking the commission to act on behalf of the community.
Committee co-coordinator Tammy Rojas urged the commission to take to heart the site's legacy as the former St. Joseph's Hospital.
"This is not just land," she said. "This is so much more."
She and others predicted the site's potential buyers have plans for gentrification. Hold off on rezoning, they asked, to give the community more time to have a say, perhaps even to find a developer itself.
"What's the big rush?" city resident Ann Wenger said.
The commission's vote was 4 to 0 with one member abstaining. Three members of the commission were absent, and one seat is currently unfilled.