A new website 14 years in the making celebrates Lancaster County's  "special" trees.
"Tree Treasures of Lancaster County" (lancastercountytrees.org) has 126 entries submitted by the public and by acknowledged tree nut Len Eiserer of Millersville.
It's not just a compendium of the tallest, widest and oldest trees in the county, though those are there.
You'll also find:
— Rare trees, like the Franklin tree, found on the campus of Franklin & Marshall College, that has been extinct in the wild since the early 1900s.
— Unusual trees, like the bizarre three-legged weeping willow near New Holland, or the dogwood on Rohrerstown Road in East Hempfield Township that sports both pink and white blossoms in the spring.
— Historic trees, like the three bald cypress trees along a road in Willow Street that a resident brought back from the Louisiana Pavilion at the 1893 Chicago World's Fair.
Or the 268 oak trees in Veterans Grove at the Masonic Village in Elizabethtown, planted in 1920 to commemorate Pennsylvania Masons who died in World War I.
— Cemetery trees — trees that were special when alive but now are gone, such as the Witness Tree at Donegal Presbyterian Church or the old English elm near President James Buchanan's grave in Lancaster that was the state's champion for the species until it succumbed to Dutch Elm Disease in 2006.
English settlers likely carried the tree or seeds over on a ship  and planted a sapling just 6 years after Lancaster was settled in 1718. Furniture is still made from its hulking trunk and sprawling limbs.
Fascinating factoids
You'll find interesting tidbits of information like this as part of the descriptions of each of the trees in the collection.
For example, under the entry for a grizzled old white mulberry tree in Maple Grove Park on Columbia Avenue, Eiserer tells us that the tree shoots out pollen from its catkins at an amazing 350 mph, the fastest movement in the plant kingdom.
Still other categories for the county's special trees include tree sculptures, trees grown in containers and collections of trees such as in arboretums or orchards.
All trees are pictured, along with the location of where the tree may be seen. Even those on private properties can usually be seen from a road without trespassing.
 In his foreword to the website, Eiserer says of the trees of Lancaster County, "We're fortunate to live at a middling latitude with a moderate climate that supports a greater variety of trees than could survive in, say, Maine.
"Adding to the diversity of our native trees, scores of species from Europe and Asia can and do live in Lancaster County as well."
Favorite tree?
About a dozen state champion trees are found in Lancaster County and more than two dozen are among the largest in the commonwealth.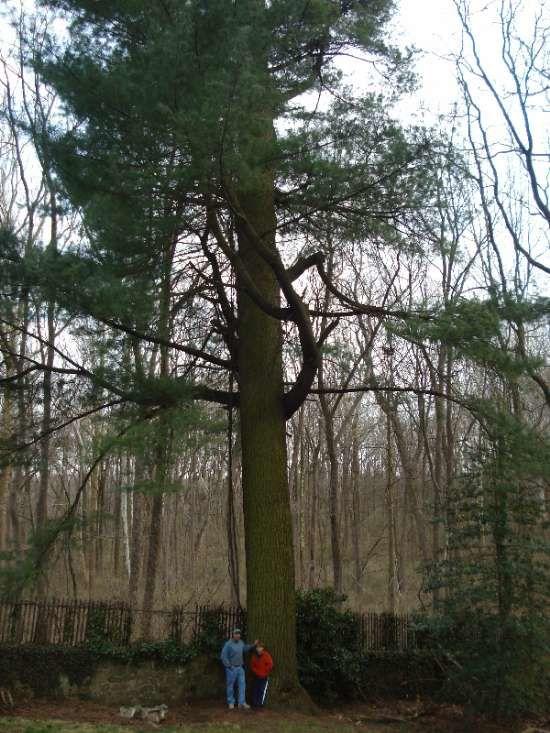 Eiserer already has at least another 75 entries he's verifying and assembling photos for and will be added to the website in the future.
And he invites the public to continue to alert him to special trees. Email him at eiserer@aol.com or in writing at 78 Sun Lane, Millersville, PA 17551.
What is Lancaster County's favorite tree?
Many people would likely vote for "Old Sycamore" at 265 Plant Tree Drive in East Hempfield Township.
Alive since the days of William Penn, the tree's age and a lightning strike in 1957 have taken away its claim as the state's most massive tree. But now, its lower branches that hug the ground continue to unfurl ever outward.
But Eiserer cannot bring himself to single out a lone tree.
"As soon as you pick a favorite, you feel like you're betraying every other tree," he says.
 "The most special tree in Lancaster County is, in a very real sense, the tree growing in your own backyard."