The Andrew T. Scheid Funeral Home portrays itself as trustworthy and caring, serving mourning families at its Millersville and Lancaster locations with "dignity and reverence."
Those descriptions do not describe the experience Ryan Stauffer had with the funeral home. He and his wife, Clara, said it took the home more than two years to provide her father's ashes after his cremation.
"We've only had the heartache," Stauffer, of York, said.
The Stauffers are among more than half a dozen Andrew T. Scheid Funeral Home customers who told LNP | LancasterOnline they, too, have serious concerns about how they were treated. In interviews conducted over months, some described long, unexplained delays for funeral services. Others alleged more disturbing problems, including neglect of a corpse.
The mounting number of grievances to investigators at the county and state levels finally prompted regulators to take action. As first reported by LNP on Friday, a state oversight board has issued a 30-count complaint against the home that alleges violations of state law, keeping remains unembalmed and unrefrigerated for an extended period and not returning cremated remains to families, among other allegations.
Fifteen families have alleged misconduct and poor service. LNP spoke with some of them.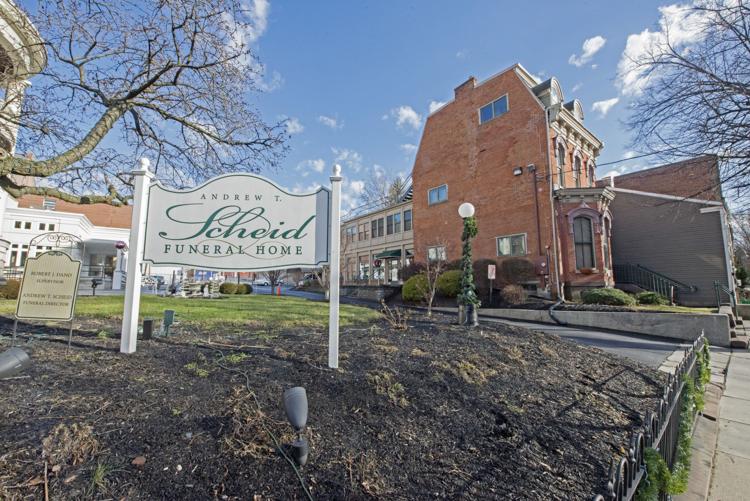 Body left untreated
Owner Andrew Scheid has not responded to numerous requests for comment. A supervisor at the Lancaster location, Robert J. Dano, initially agreed to an interview but abruptly canceled when a reporter arrived at the scheduled time.
But the allegations contained in the State Board of Funeral Directors complaint, and in the stories told by grieving families, portray a funeral home that was, at best, in disarray or, at worst, allegedly cutting corners, deceiving customers and not handling remains appropriately.
In perhaps the most graphic allegation among the board's complaints, the Andrew T. Scheid Funeral Home failed to embalm the remains of one man, Elwood Reese, in a timely manner and allowed his remains to sit out in 70-degree temperatures for three days after his death on July 7.
"The remains of Mr. Reese were not embalmed, were not refrigerated and were not kept in a sealed container," the board found. Reese's remains, the state board said, had "significantly decomposed."
Reese's brother-in-law, Woody Myers, said he and his wife were traumatized by the funeral home's alleged behavior. He said his wife has nightmares and has sought therapy.
"He should lose his license and his business," Myers said of Scheid. "No one should ever have to go through anything like this."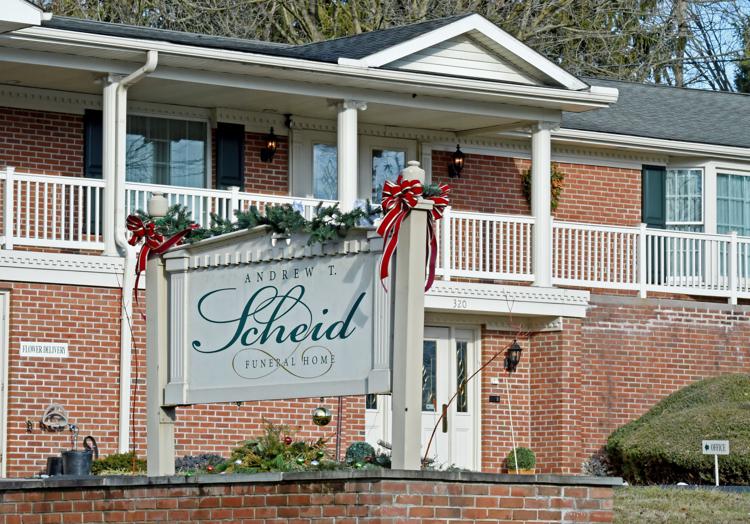 'Couldn't believe it'
Other customers described Scheid's behavior as erratic. They said he missed some appointments and was late to others.
Angie Creasy of Manor Township, said the funeral home didn't fulfill its promises. When she opened an urn that was supposed to have held the ashes of her father, Glenn, who died on Dec. 7, it was empty.
"I was floored," she said. "My mom started crying. We couldn't believe it."
Another customer, Amanda Wagner of Lancaster city, described Scheid's behavior as unusual when she met with him in December about the death of her father, Stan Winebarger. She said Scheid left and returned several times during the five-hour meeting; she said he was dealing with other customers and talked to her about his personal problems.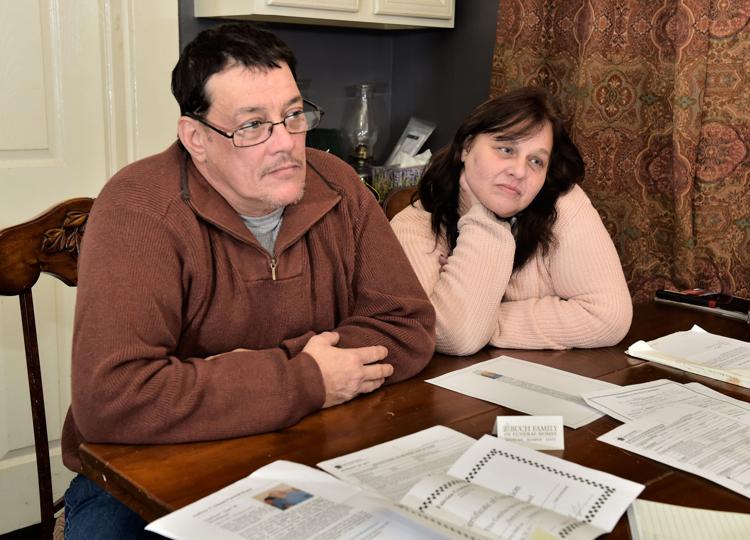 "At one point, I said, 'I'm sorry Andy, but I'm just here for my father at this point in time,' " she said.
The customer service problems continued, though. Scheid failed to show up for three subsequent appointments, she said. He never sent a copy of the obituary to proofread as he promised, and he didn't respond to her phone messages about her father's ashes, she said.
She said she was finally told by an employee at the funeral home that her father's remains were still in Reading. Wagner later found out the ashes were actually at a crematory in Allentown.
Scheid had never gone to pick them up, she said.
Earlier this month, Wagner and her husband drove to the crematory, picked up and paid for the ashes. It cost them $275.
Winebarger's obituary is finally appearing in the newspaper today, one month after his death.
Others step in
The delays and lack of timely responses has prompted several customers to seek help from other homes.
Lisa Groff, the president and director of Groff Funeral and Cremation Services, said her home has accepted three or four remains transfers from Scheid. Chad Snyder, director for the Snyder Funeral Home, said the number of transfers to his business is in the dozens.
Last week, LNP | LancasterOnline said it would no longer accept obituaries from the Andrew T. Scheid Funeral Home. Customers have been directed to contact the paper directly, said Chris Stahl, director of client solutions at LNP Media Group.
The state attorney general's office said it has received complaints about the funeral home, according to spokeswoman Jacklin Rhoads. She encouraged any other aggrieved customers to file a complaint with the office through its website. The state Department of State accepts complaints at its website. Detectives from the Lancaster County District Attorney's Office have spoken to several customers of the funeral home, several aggrieved families said.
Brett Hambright, a spokesman for the district attorney's office, declined to comment on whether the office is investigating.
The Stauffers, the York couple who tried to get the home to turn over ashes for more than two years, described the frustration and pain they endured during the ordeal. Stauffer said he and his wife worked two jobs to pay more than $2,000 for the funeral home expense.
When they tried to get answers, they got excuses instead.
"They said the card machine was down, then they couldn't find the paperwork," Stauffer said.
They eventually wondered whether they'd even get the proper remains, those of Clara Stauffer's father, Harry Henry, 62, who died in December 2017 at a long-term care facility in Lancaster city.
"We don't know if we're getting Harry back, or Billy Bob, who was 2 years old and was cremated," Ryan Stauffer said.
— Lindsey Blest, a former LNP staff writer, contributed to this report.
(Andrew T. Scheid Funeral Home is not affiliated with Melanie B. Scheid Funeral Directors and Cremation Services).