Everything's bigger in Texas, they say, and the same can be said of the Texas Roadhouse.
My spouse and I recently visited the steakhouse on Route 30 East, basically on a whim. Our plans were to attend a different restaurant on July Fourth, but it was closed.
Looking for another option, I came upon Texas Roadhouse online and called to see if they were open.
Even though the voice on the phone was recorded, the man sounded so excited about us visiting that I could hardly resist.
The parking lot was fairly full when we arrived, but since they have a call-ahead service (no reservations), we were seated immediately.
Honest first impressions?
Walking into Texas Roadhouse is like, well, walking into a roadhouse in Texas — or at least what I'd imagine it to be.
It's loud. Johnny Cash's distinctive voice was being piped through the space while we were there, along with other country music.
It's crowded. The restaurant is large, with a bar in the center surrounded by lots of booths — most were full.
It's full of visual stimulation. Mountain goats, moose, deer, fish and other critters look down at diners from their perches. Colorful murals adorn the walls. Taking it all in would take an hour.
My spouse and I are not what I would call yee-hah, party people, so it sounds like our visit to Texas Roadhouse would have been less than satisfying.
But actually, it was anything but.
Advice to visitors? Just roll with it. The folks at Texas Roadhouse are so friendly, the atmosphere so convivial that if you let yourself, you'll get sucked right into the fun.
We were seated in a comfortable booth by the window, where it was not as loud. A bucket of peanuts was at our table, as one is on all tables. Nothin' says hospitality like an invitation to shell some nuts.
Our server was friendly, accommodating and knowledgeable and was extremely apologetic when I asked for another knife because mine was a little dirty.
But on to the meal.
The restaurant has a variety of beer on tap, plus an array of margaritas and specialty drinks. I opted for the Armadillo Punch, a sweet, summery blend of Malibu rum with cranberry, orange and pineapple juices ($6.25). Mmmm. My spouse got a Sam Adams Lager ($5).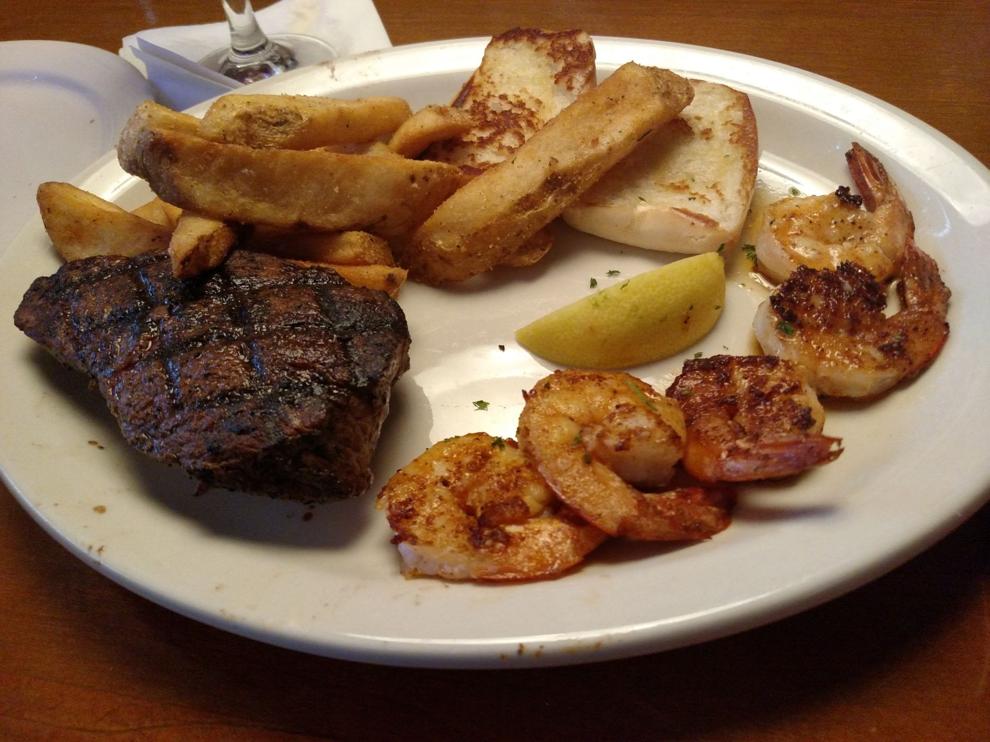 We skipped the appetizer and went straight for the main course. I ordered one of their Texas Sized Combos, a 6-ounce sirloin steak and grilled shrimp with sides of the house salad and steak fries ($15.99).
Salad was fresh and delicious, steak done perfectly and the shrimp were delectable. The steak fries, however, tasted like they were rolled in salt.
My spouse ordered the half slab of ribs ($14.99) with a salad and cup of chili and declared the meal a standout.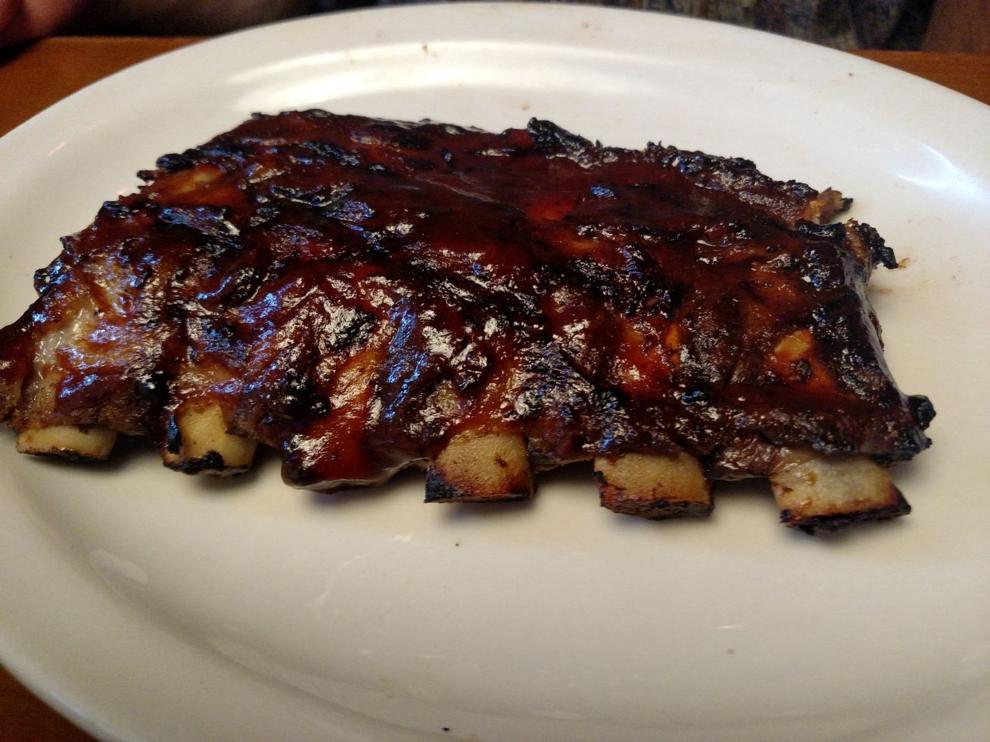 The chain prides itself on making everything fresh, and each restaurant has its own butcher and baker.
It shows. Even before we got the meal we were hooked by the hot rolls with the restaurant's signature cinnamon butter.
Steaks and ribs aren't the only thing on the menu, however.
A variety of chicken entrees were offered, as well as grilled salmon (in $11.99 and $14.99 sizes); fried catfish (same price); grilled pork chops ($9.99, $13.99) and an array of sandwiches.
Starters include fried pickles ($4.99), "tater" skins ($6.99) and the Cactus Blossom, a "Texas sized onion golden fried with Cajun horseradish sauce'' ($5.99).
The first Texas Roadhouse was opened by Kent Taylor in 1993. Now there are restaurants in 49 states and five countries.
According to the website, Taylor's goal was "to own not just a family restaurant and not just a steak restaurant, but a place where everyone, of all ages, could come and have a great meal and great fun for a great price."
When we ate there, patrons included families, young couples, older folks and people of diverse ethnicities.
If you're on a diet, however, Texas Roadhouse may not be for you. Every item lists its calorie count, and very few were under 500 — most from 700 to 1,000, some higher.
We opted to pass on dessert since the strawberry cheesecake was the LOWEST calorie item on the list at 780.
When we mentioned the high calories to our server, she commented that while everything is fresh and homemade at Texas Roadhouse, that made-from-scratch, butter-rich goodness has its price.