In the middle of a field on Sunday in West Hempfield Township, through seemingly endless rows of corn, singing could be heard.
"This pretty planet spinning through space, you're a garden, you're a harbor, you're a holy place," the people sang. "Golden sun going down, gentle blue giant spin us around, all through the night, safe 'til the morning light."
They sang in celebration and appreciation of their land, but also in protest — against Williams, the builders of the Atlantic Sunrise pipeline.
About 100 people gathered at a vigil in support of the Adorers of the Blood of Christ, a group of nuns who, with the help of the grassroots group Lancaster Against Pipelines, are not backing down from the pipeline builder seeking to take its land through eminent domain.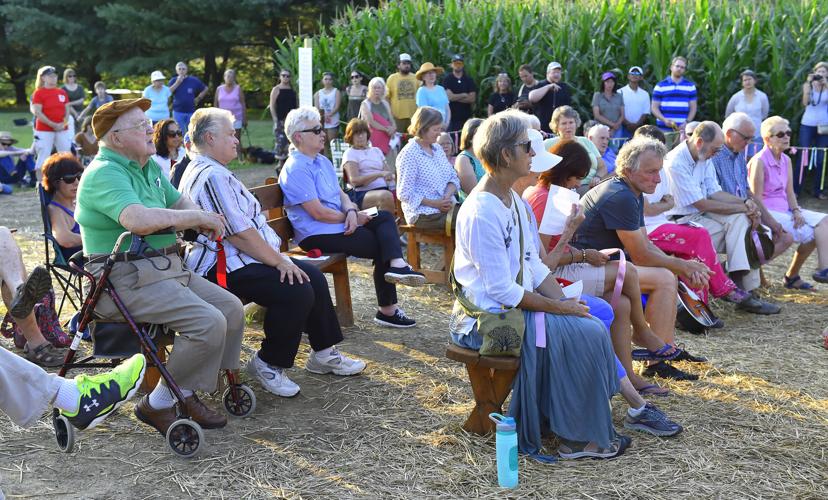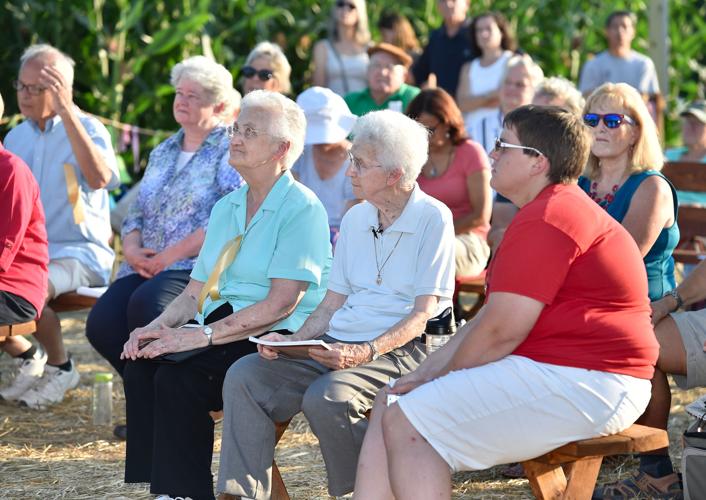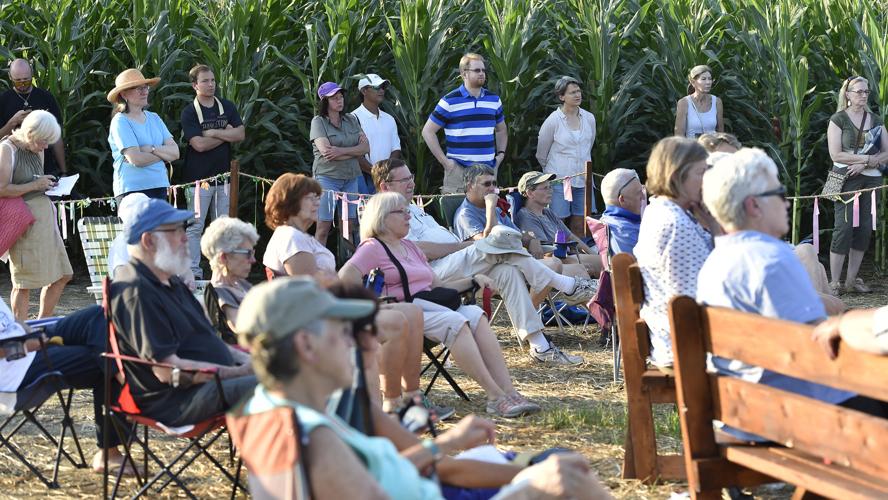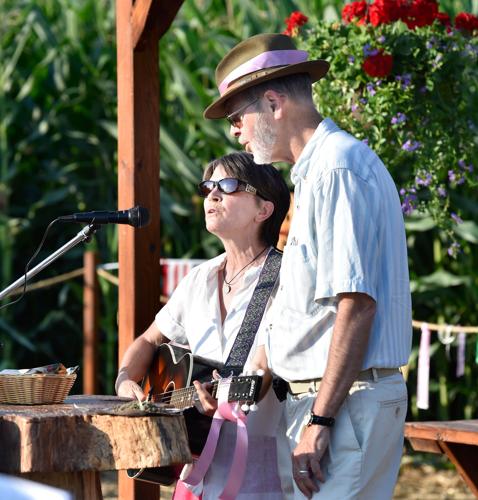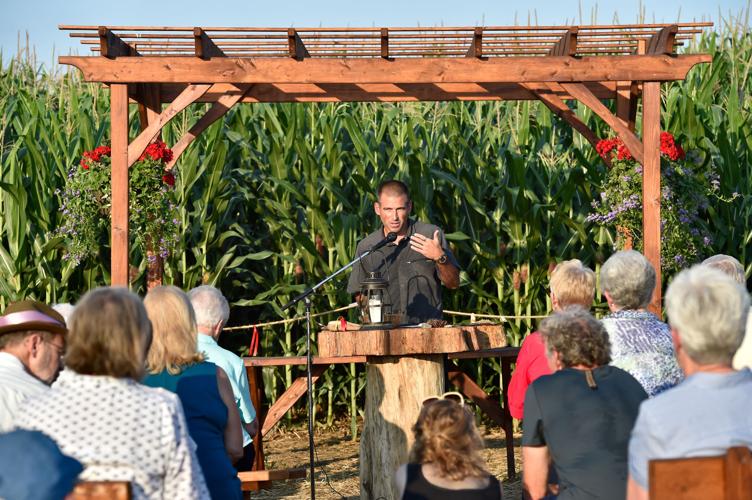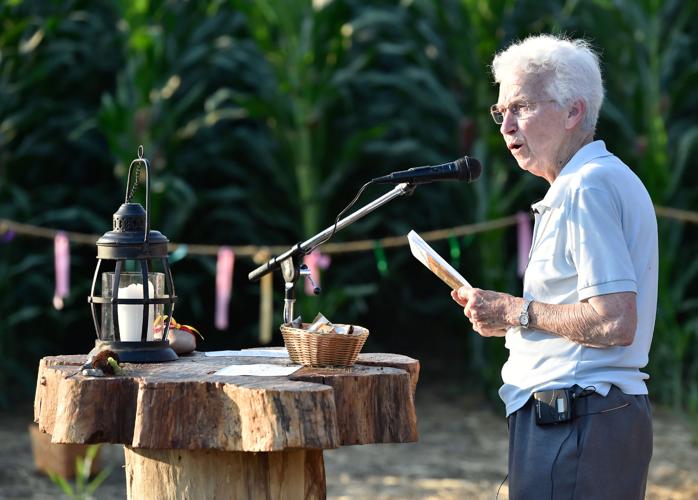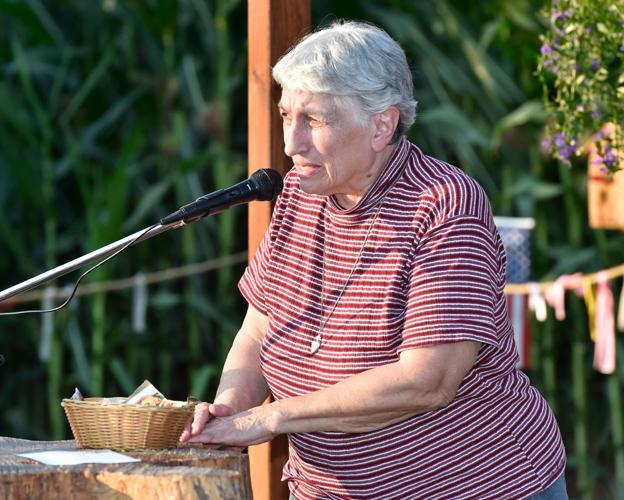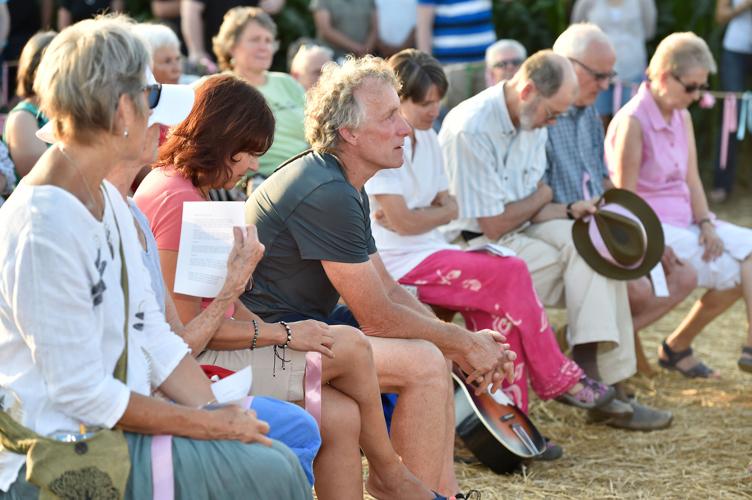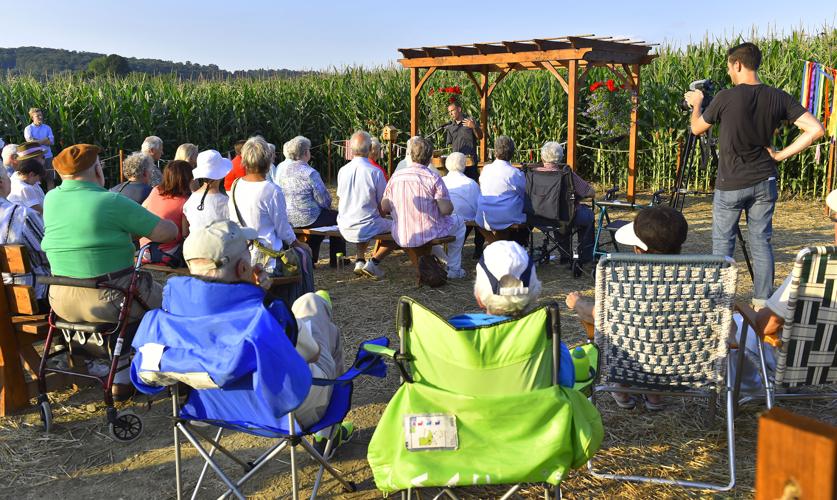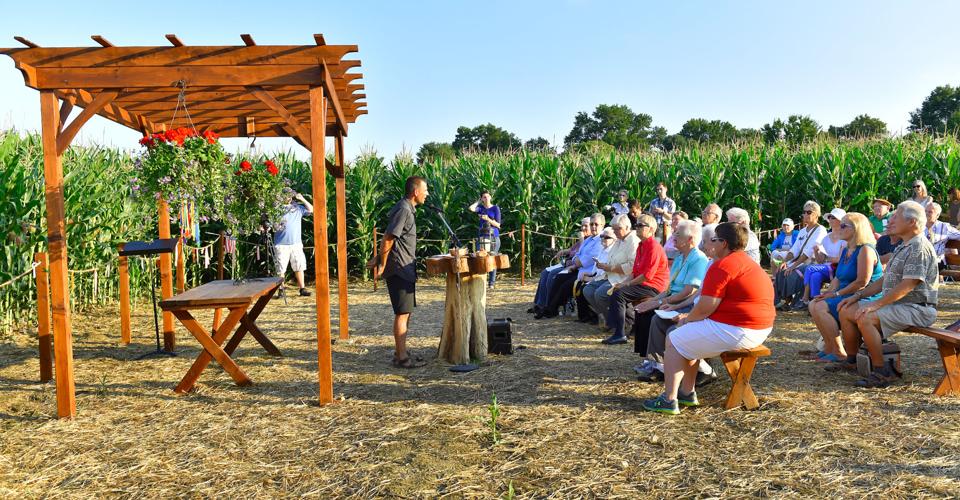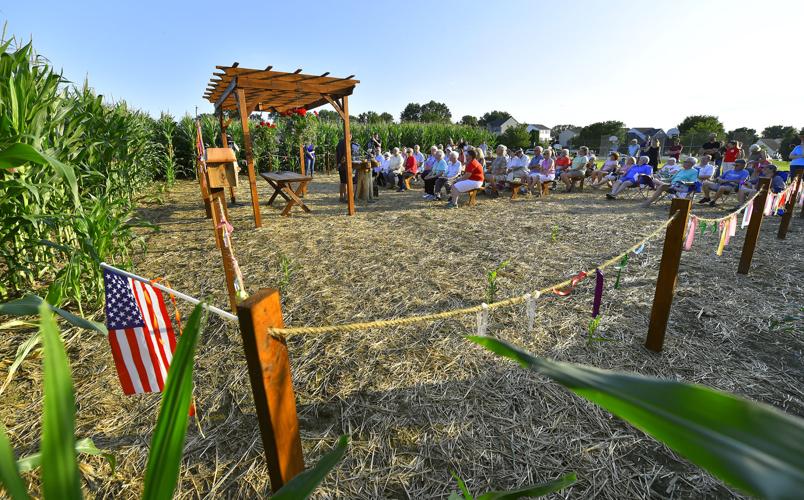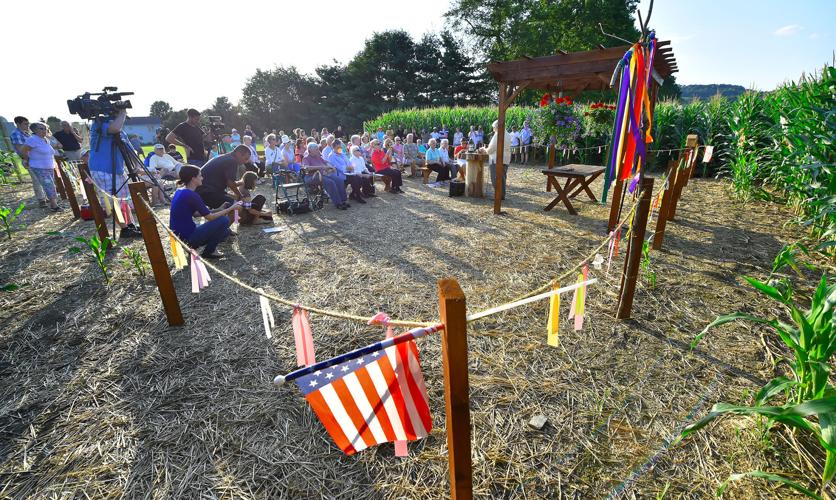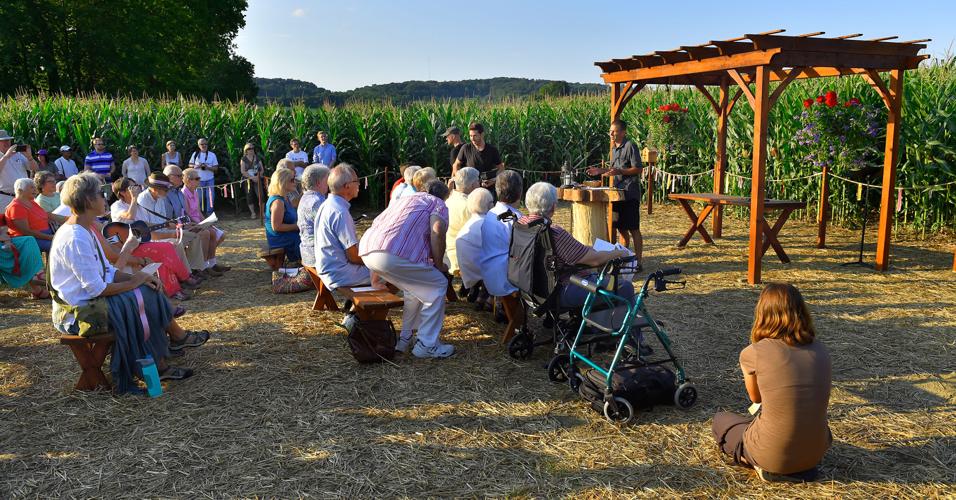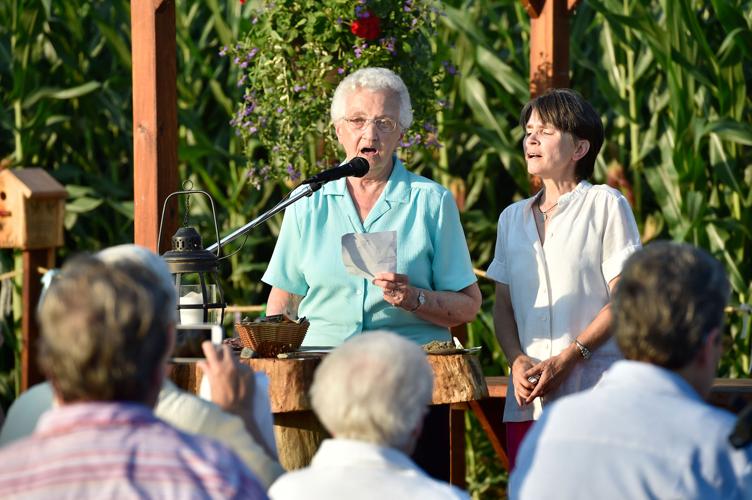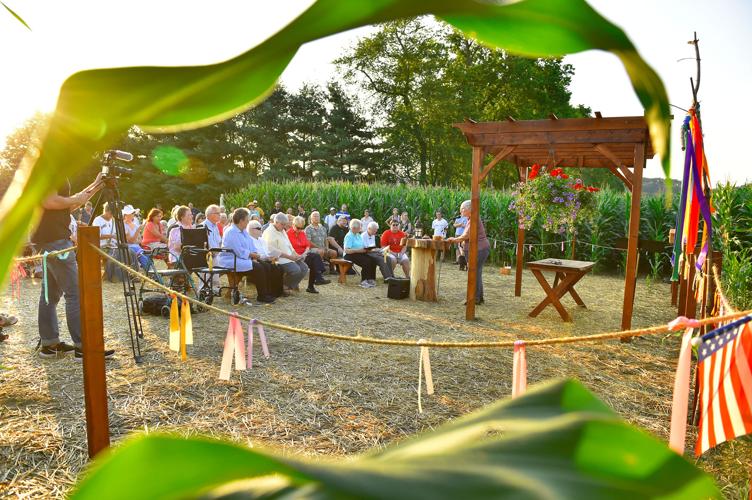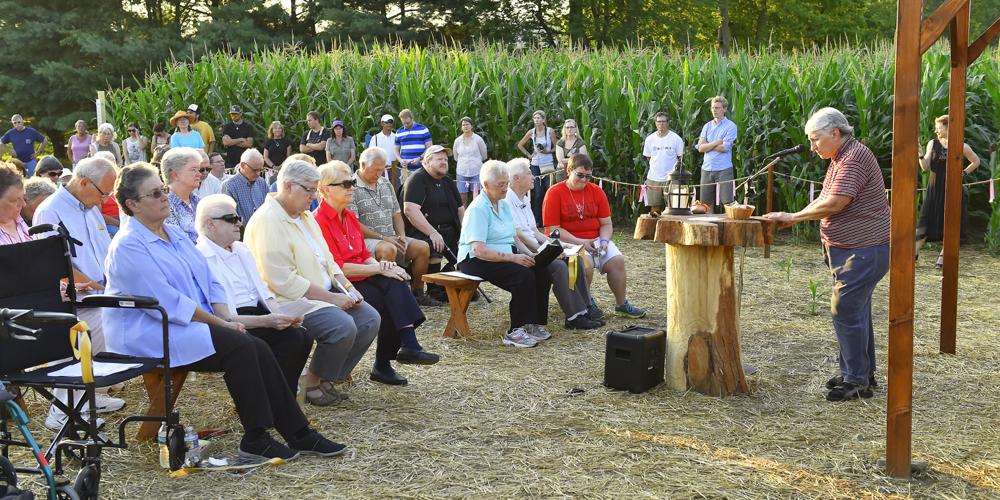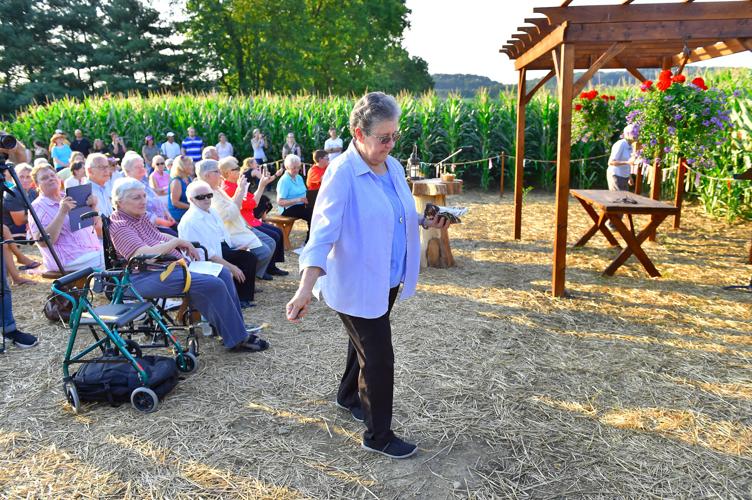 Vigil held at West Hempfield chapel
The Adorers will face Transcontinental Gas Pipeline Co., a Williams subsidiary, in court today for an injunction, which would give the company the right to seize the nuns' land.
"The Earth is a sanctuary and we have a responsibility, all of us, to respect her," Mark Clatterbuck, of Lancaster Against Pipelines, said, addressing the crowd underneath an arbor recently built directly in the pipeline's path. "The sisters are saying there should be a right to protect the land because it is sacred. Period."
The nuns are joined in singing "How Great Thou Art." pic.twitter.com/vCLuI2z7Kc

— Alex Geli (@alexgeli) July 16, 2017
According to a land ethic authored in 2005, the Adorers "reverence Earth as a sanctuary where all life is protected" and "strive to establish justice and right relationships so that all creation might thrive."
Sister Joan Hornick, who traveled 14 hours from Belleville, Illinois, to attend the vigil as well as today's hearing, said she was grateful to be around so many people fighting to keep the newly built chapel and surrounding land sacred.
"It's great to be with other people for a common cause, which is our common home," she said.
Hornick was one of several speakers during the vigil, which included songs, prayer, a ceremony featuring the nuns spreading soil around the area and an opportunity for guests to tie prayer ribbons to rope lining the chapel's perimeter.
Peggy Spiese, of Columbia, participated in the ribbon-tying ceremony. Spiese, who grew up on a York County farm, takes Williams' efforts to seize the nuns' land personally.
"It's very hurtful that this huge corporation for no other reason than to make a profit presumes that they can rip up people's property and install a very hazardous ... immense pipeline," she said.
Her yellow ribbon, she said, was a "symbol for me of thanks for this land, this chapel and for these sisters who have stepped up to use their voices in praise for the land, in love of the land and in defense of the land."
Peggy Spiese, of Columbia, ties her ribbon to a rope lining the perimeter of the nuns' chapel. pic.twitter.com/a0ZbgHLQU5

— Alex Geli (@alexgeli) July 16, 2017
Williams, on the other hand, said the nuns' plight is uncalled for.
Spokesman Chris Stockton in an email said while Williams supports people's right to peacefully and safely protest, the arbor creates an unnecessary "safety hazard for construction of this important, federally-approved project."
"With the exception of the width of the construction right-of-way, this structure can be placed anywhere else on the property without issue," he said. "Our top priority is the safety of protestors and construction personnel during the extensive pipeline installation process."
Today's hearing will be held at 11 a.m. in Reading.
The Adorers and Lancaster Against Pipelines have invited the public to participate in two prayer vigils -- one at the Madison Building, 400 Washington St., Reading, and another at the chapel in West Hempfield Township, prior to the hearing, at 10:15 a.m.