A majority of Conestoga Valley school board members Monday said they want to keep language limiting a transgender athlete from participating on a sports team aligned with their sex at birth out of the board's athletics policy.
Based on an informal poll conducted by Board President Idette Groff, a majority of the eight board members who were present want the superintendent, athletics director and school principal to determine student eligibility on a sports team on a case-by-case basis. Currently the district's policy defers to the PIAA, which accepts any gender indicated by a student's principal.
After the meeting Superintendent David Zuilkoski told LNP | LancasterOnline that a first reading of the revised athletics policy would be, at the earliest, completed during the board's Feb. 13 meeting. Policy changes need to be read and approved by the board twice.
Any change to the policy would not be in effect until the 2023-24 academic year.
Groff previously told the LNP | LancasterOnline there are no known transgender athletes in the district.
Board member Philip Hurst was the only board member present who wanted sex at birth to be a determinant in a student's eligibility for a boys or girls sports team. Michael Talley, who has previously supported requiring transgender athletes to play on a sports team aligning with their sex at birth, was not in attendance.
Monday's meeting was moved from its typical location, the Harvey Wirth Administration Center in the district office, to the high school auditorium at the same address, 2110 Horseshoe Road.
Elizabeth Rickard, parent and organizer of the Conestoga Valley Stands Up Facebook group, was the only community member of the nearly 40 in attendance who addressed the board during the public comment portion of the meeting.
Rickard, who was accompanied at the meeting by Lititz Chooses Love co-founder and President Parker Webb, asked the board not to exclude transgender athletes by limiting them to a sports team based on their sex at birth.
"If the board adopts an anti-trans athletics policy, it would be an undeniable statement that Conestoga Valley schools are not a safe place for students, especially those who are trans," Rickard said.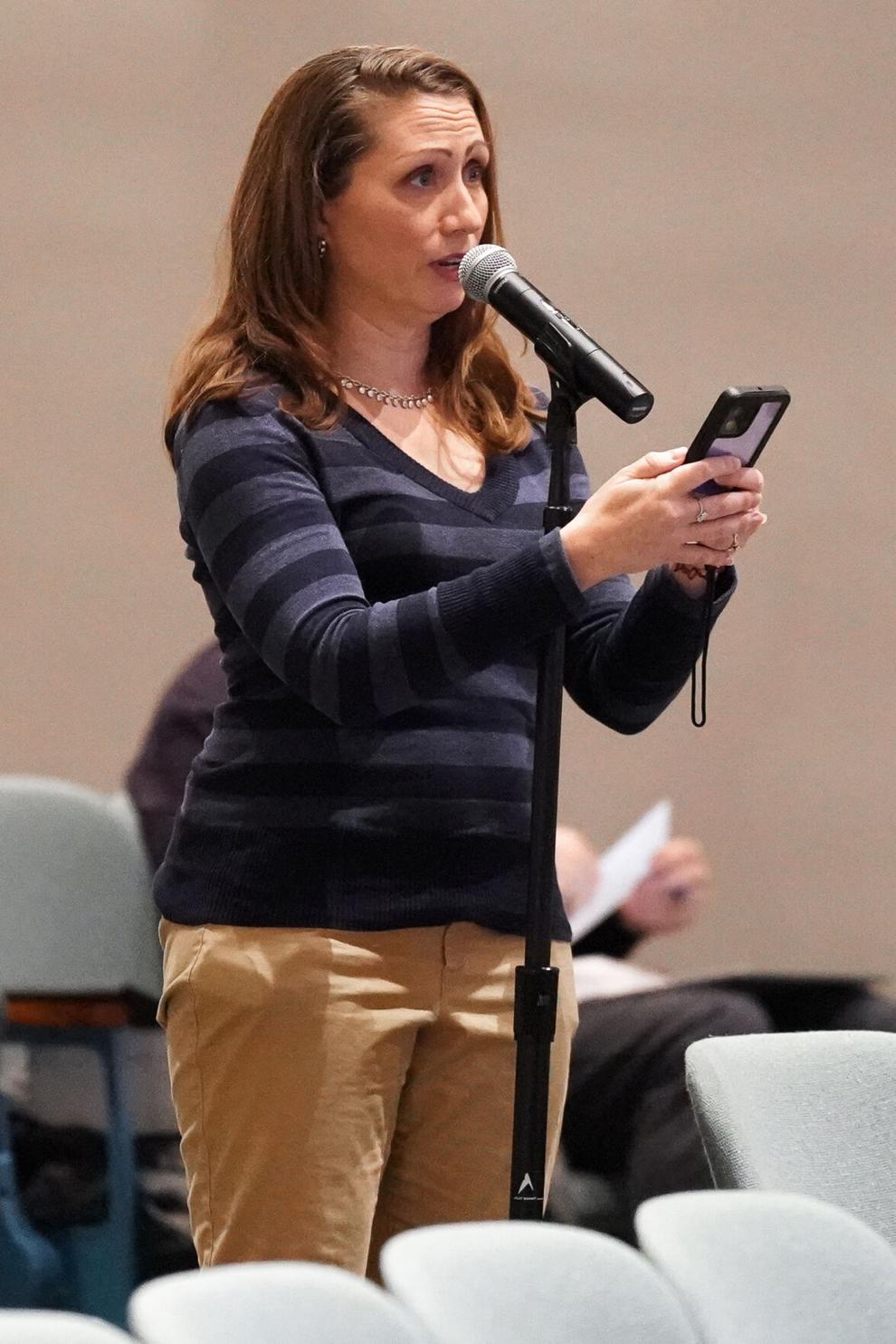 Hurst said he is not in favor of any policy that would be "anti-anybody."
"I have two daughters that play sports, so preserving that fairness and quality and safety is very important to me," Hurst said. "It's not anti-anybody else. It's preserving the integrity of female sports."
Board member Philip Benigno said he personally agrees with Hurst but said the legality of the issue is at the back of his head.
At the board's Nov. 21 meeting, Groff encouraged her fellow board members to wait for federal guidance before revising Conestoga Valley's athletics policy.
Last year, the U.S. Department of Education shared proposed amendments to the current Title IX policy and indicated that it will engage in a separate rulemaking to address Title IX's application to athletics, but nothing has been finalized as of Monday. Title IX is a federal law protecting students from discrimination based on sex in educational programs or activities that receive federal financial assistance.
"I understand it is difficult to vote against something that deep in your heart you believe is not the quite right way to do it," Groff said Monday. "As things change, it will come before the board again. There is no way anyone on this board or in this district would purposely try to block something that has been legally decided."
CV school board members will be discussing a proposal requiring transgender athletes to play on a sports team aligned with their sex at birth rather than gender identity at tonight's board meeting. I'll live tweet the meeting.via @LancasterOnline https://t.co/DwNy2czRuL

— Ashley Stalnecker (@Ashley_Stal) January 9, 2023