Pioneering Chinese restaurant owner Tony Wang will likely need to find a new location to continue his nearly four-decade career in Lancaster County.
A plan to knock down his namesake Route 30 restaurant for two new hotels has Wang contemplating his next move. But the 72-year-old restaurateur says calling it quits is not on his radar.
"No. ... I don't want to retire," he said.
Wang, who in 1982 helped start Tom Chang's Chinese Restaurant at his current location across from Tanger Outlets, has operated on his own there since 1992.
Wang says business at the 65-seat Tony Wang's Chinese Restaurant has slowed somewhat in the last 10 years as he's become increasingly surrounded by fast-food restaurants. Yet, Wang says, the location has been good since he often gets repeat business from tourists.
"I don't want to move, but sometimes you have to," he said.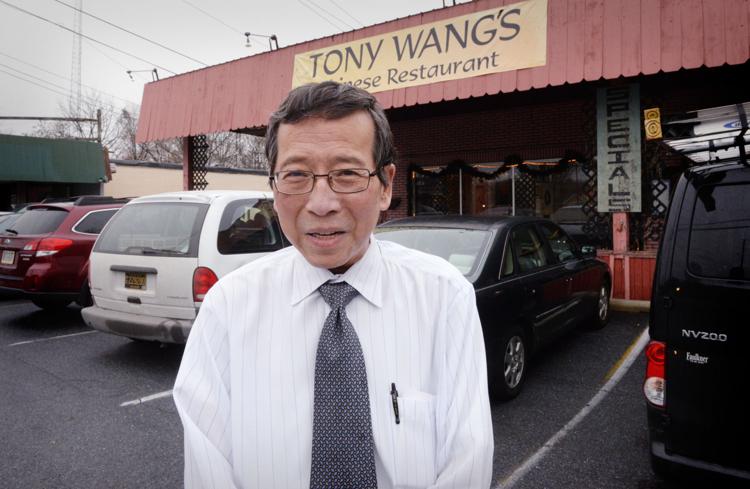 Pursuit of 'American dream'
A new move would be just another twist in what Wang has described as a longtime pursuit of "the American dream."
Wang was 2 years old when his family fled to Taiwan from mainland China when the communists took over in 1949. In Taiwan, Wang worked as an interior designer before moving in 1979 to New York City, where he worked in restaurants.
Wang then joined a group led by Tom Chang who moved to Lancaster in 1982 to open Tom Chang's Chinese Restaurant at 2217 Lincoln Highway East. As one of the first Chinese restaurants in the county, Tom Chang's helped introduce diners to a new type of cuisine.
In 1985, Wang helped open Tom Chang's takeout restaurant at 51 W. King St. and then in 1987 opened Wang's Chinese Restaurant with a smaller group at 938 Columbia Ave.
In 1992, Wang left his other partnerships and returned to the original Tom Chang's location at 2217 Lincoln Highway East, and has operated the restaurant since then with his wife, Patricia.
Wang says he has been too busy to scout possible new locations, but he's hoping for a fully equipped spot outside Lancaster city.
"Location is always a problem," he said. "I need to be where people can find me, not in the middle of nowhere."
Staff writer Tim Mekeel contributed to this report.