Outside of your home or apartment, there probably is no place you spend more of your life inside than an office space of some sort. Hate to break it to you but many of us spend literally years in the same room, maybe even the same desk.
I know I have, here at Lancaster Newspapers.
Why not mold it into a reflection of your personality? Why not decorate and arrange it to spur your creativity and maximize your production?
That's my thinking anyway. I have deer antlers topping the partition between the reporter across from me. I have the bleached skull of an American woodcock I found at the base of the Griest Building one day. There's cotton from a Virginia plantation, coral from my honeymoon in St. John's, a whorled sandstone rock I picked up while roaming the Southwest, photos of my adventures and a tacky glass canoe ash tray I scavenged at a garage sale. A wire fish sculpture slowly turns in the air conditioning currents over my head.
I don't know if my employer minds the added furnishings. But I've got science on my side.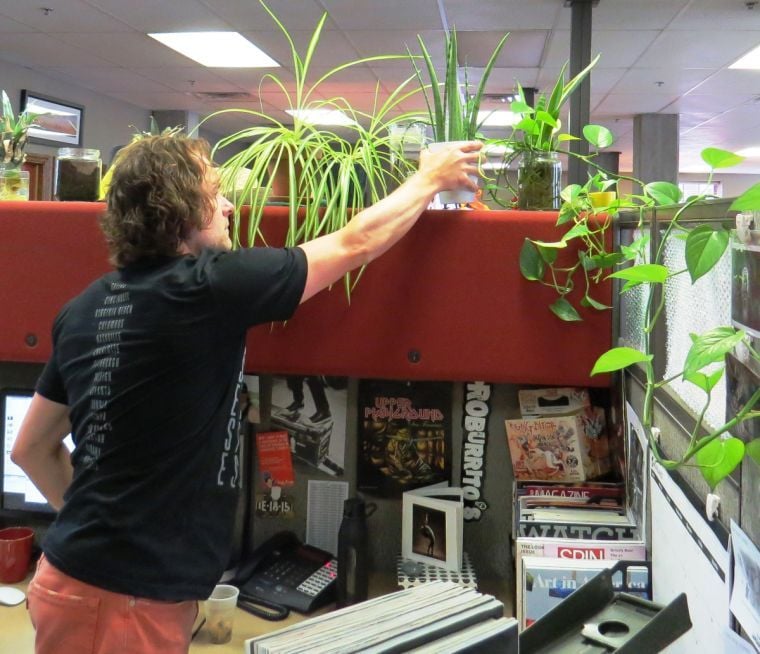 PHOTOS BY AD CRABLE
A 2010 study of 47 office workers in London found that those allowed to arrange their office space with as few or as many plants and photos as they wanted were 32 percent more productive than those not given the opportunity. Also, plants have been shown to lower stress levels. Above, Lou Ferrari of Nxtbook Media waters his plants.
Here are some other tips, based on science. Are you reading, employers?
Choose rounded and curved furniture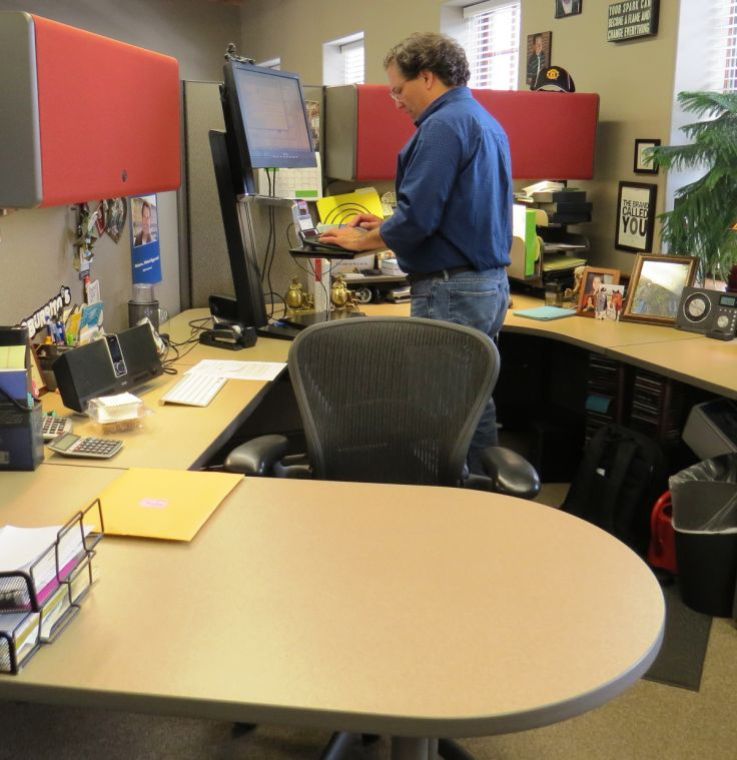 Studies have found that rounded furniture and spaces, compared to straight-edged, prompt more activity in brain regions that trigger aesthetic appreciation. And a circular layout encourages feelings of individuality. That's Nxtbook's Michael Biggerstaff working in his office.
Take advantage of colors and light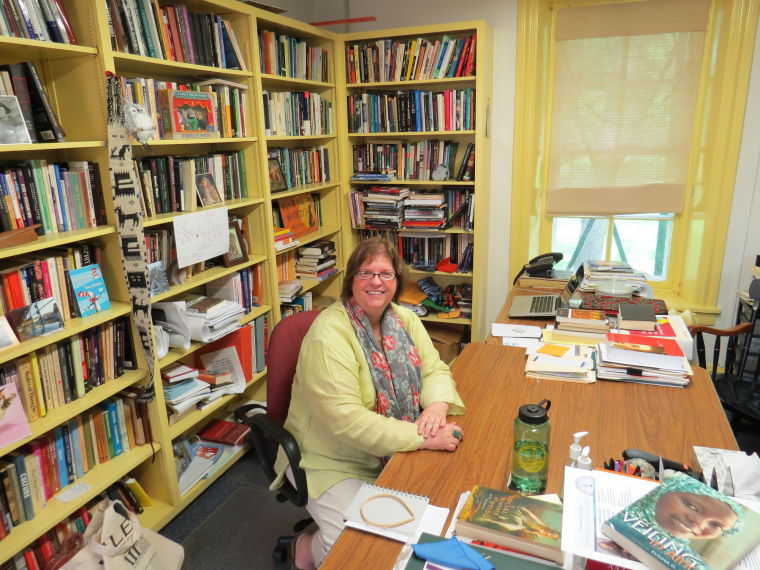 Studies show that exposure to blue and green enhances performance on tasks that require new ideas. But red has been associated with better performance on tasks involving attention to detail. Misty Bastian, above, a Franklin & Marshall College professor of history and archaeology, likes yellow in both her clothing and office. She won't argue with the finding that yellow makes people feel clear-headed and alert.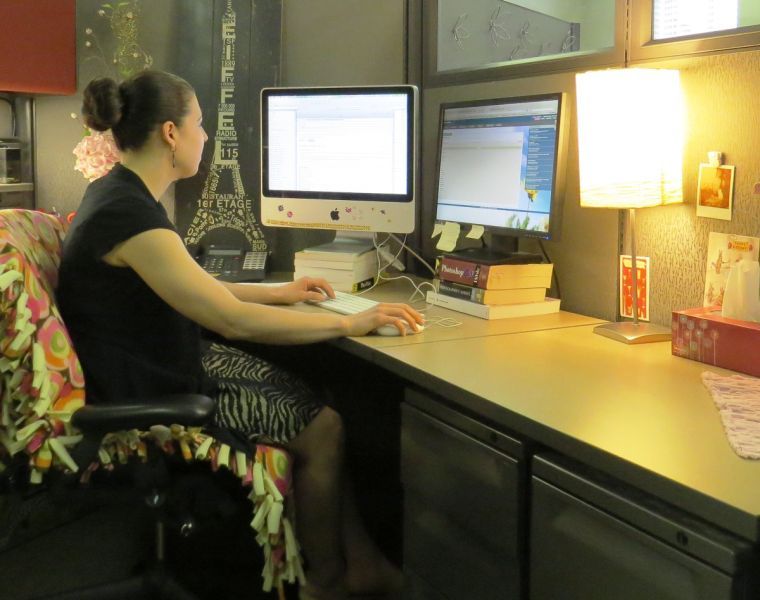 Another study suggests dimmer lighting nudges our creative side that deals with idea generation. That suits Terri Shadle of Nxtbook Media in Lancaster just fine. She set up her own desk lamp.
A room with a view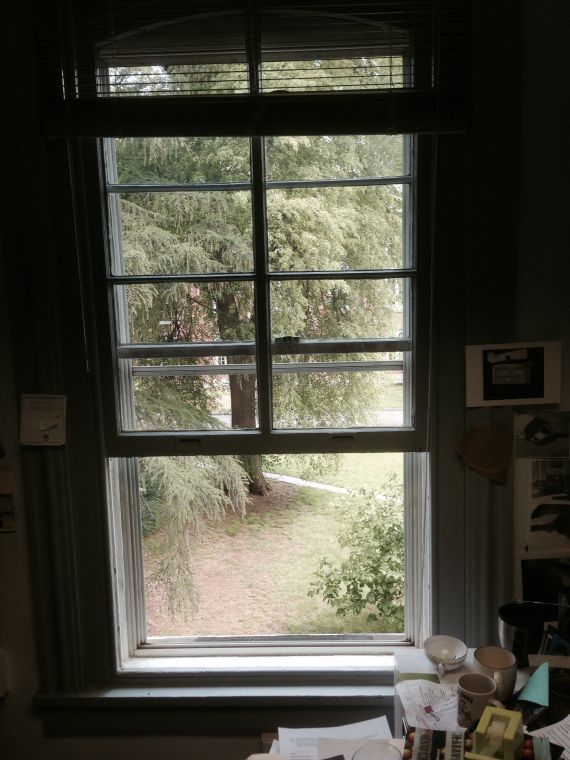 There's not enough to go around for everybody, but try to have access to a window, preferably one looking out on a natural landscape. Even a glance out at greenery relaxes the mind.
In praise of messy desks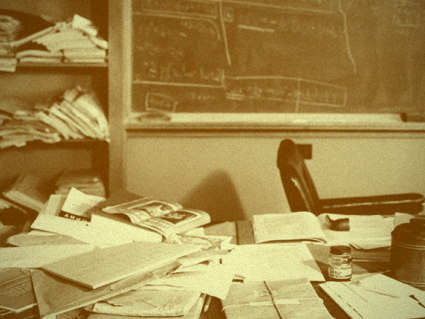 Sure, it looks untidy. But maybe there's a method to the sloppiness. Eric Abrahamson, co-author of "A Perfect Mess: The Hidden Benefits of Disorder," suggests people who keep those tidy desktops often have trouble finding things because their filing system is so involved. Besides, with a messy desk, there's always that hidden pleasure of re-discovering something you'd completely forgotten about. That's Albert Einstein's desk above, by the way.
Be yourself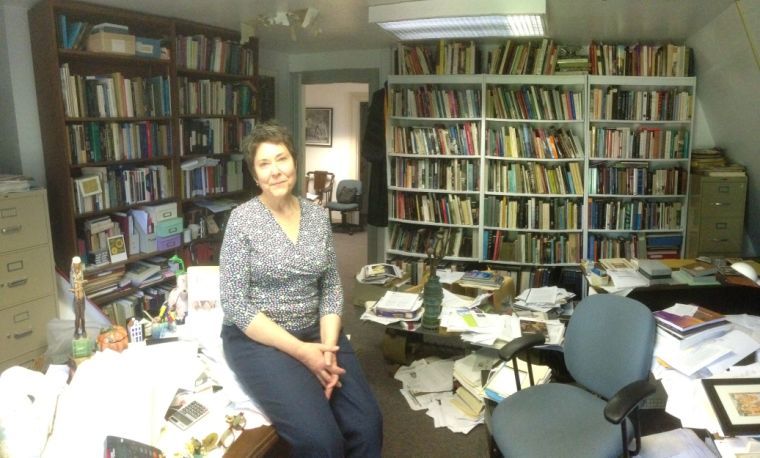 Workplaces that are designed for and around people are more likely to be comfortable, flexible and support productivity over time," says Leigh Stringer of HOK, a global design, architecture, engineering and planning firm. Thus Linda Aleci, an associate professor of art history at F&M, has pretty much filled her office with books, floor to ceiling. "My books remind me of who I am," she says. "They really do comfort me."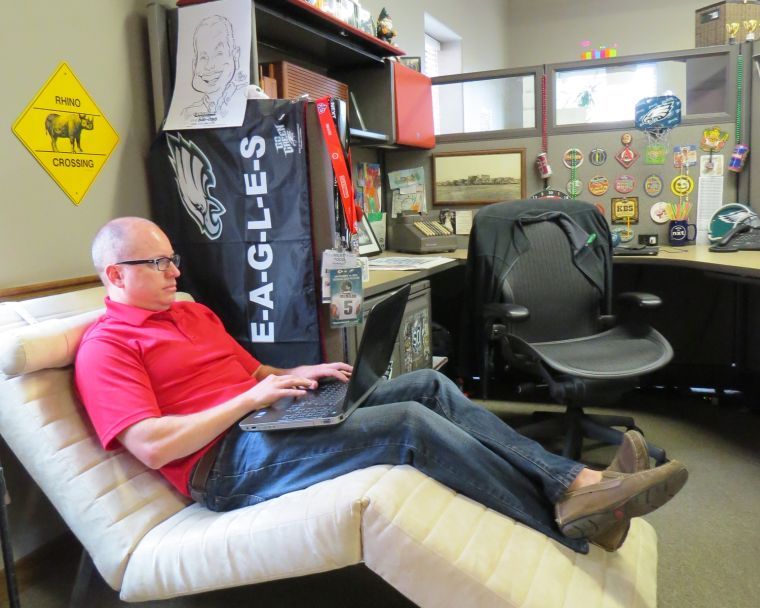 Nxtbook Media employees are pretty much given free rein to make their office space comfortable. Todd Reinhart liked that word, comfortable — so much so that he brought in his own lounge chair.