A tiny parasitic wasp could be a big solution to the swarms of brown marmorated stink bugs that bedevil Lancaster County homes and fruit growers.
Researchers have high hopes after five samurai wasps — natives of Asia and no larger than a sesame seed — were found last summer at Cherry Hill Orchards in Pequea Township and at another orchard in Adams County.
The barely visible, non-stinging wasp has long controlled stink bug populations in Asia. But it was not known until recently that it has also made its way to the United States like the brown marmorated stink bugs, which first showed up in Pennsylvania in 1996.
Hopes for solution rise
Now, that it's been established that the wasps are here — nine other states have confirmed their presence — researchers are cautiously allowing their hopes to rise.
"It's really a positive discovery," said Tom Haas,  vice president of Cherry Hill.
Hillary Peterson, a Penn State researcher, agreed but said it's too soon to predict the impact.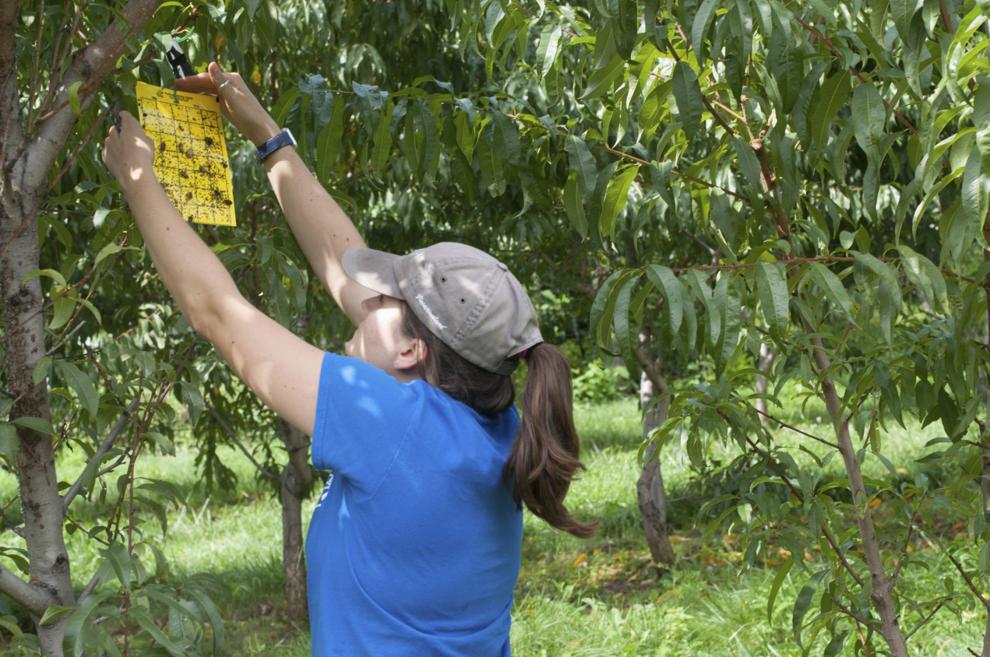 "Clearly it's (wasps) here, which is exciting. But they're still not pulling their weight yet. This is still in the category of a potential solution," said Peterson, who found the non-stinging wasps in Lancaster County last summer.
Peterson found them by pasting masses of stink bug eggs to yellow sticky cards and hanging them from orchard trees. That simple ruse netted five samurai wasps among blackberries, cherries and nectarines.
Long relationship
For thousands of years in China, Japan, Taiwan and the Koreas, the wasps have sought out stink bug eggs, most likely by smell. The wasps then lay their own eggs among the stink bug eggs, and the emerging wasps out-compete the stink bugs, killing them.
It takes a lot of wasps to do the job. Peterson estimates 50 wasps could fit on the eyeball of a common yellowjacket wasp.
This summer, Peterson will expand her search for samurai wasps in the two orchards. She hopes to find more, a sign that the population is growing and viable.
She'll also be growing her own colony in a lab of the College of Agricultural Sciences in State College. She wants to find out how the wasps zero in on brown marmorated stink bugs, as opposed to native stink bugs.
If research proves promising and it can be shown the wasps do not threaten native stink bug species, state and federal agencies would be asked to exempt the wasps from being quarantined as an invasive species.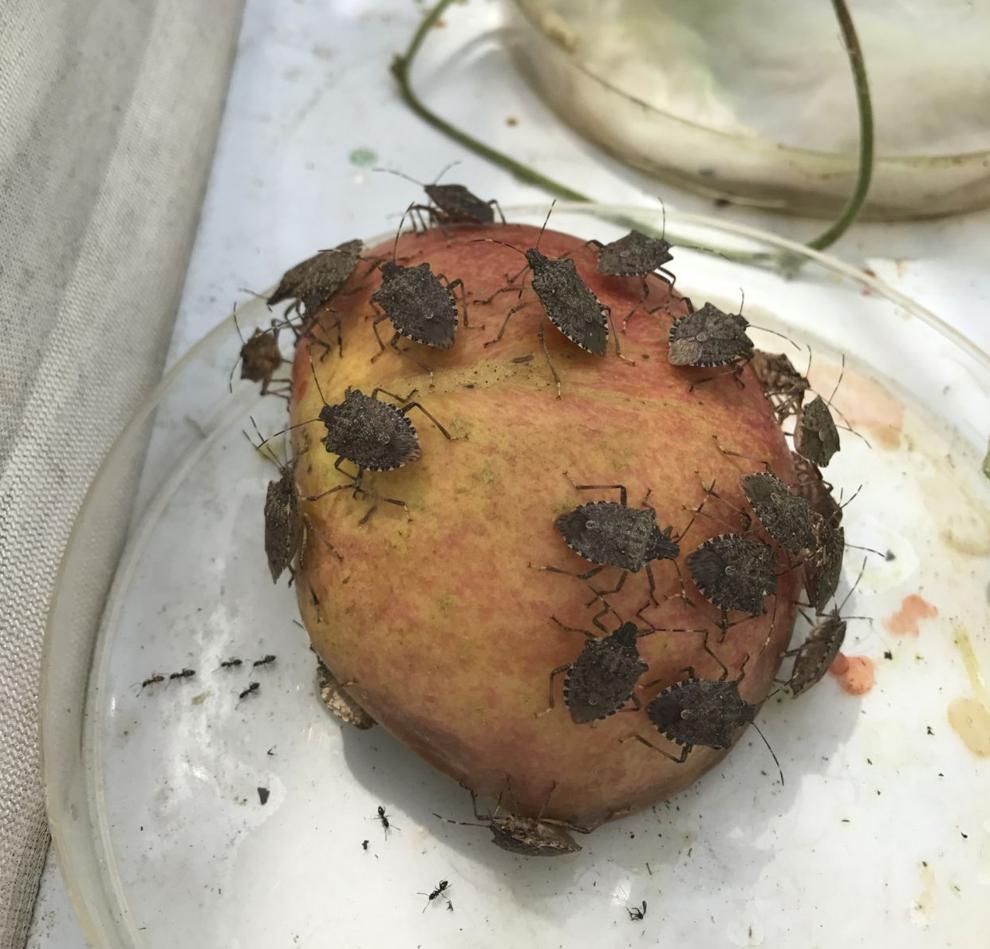 If permission is granted, large numbers of the wasps could be released to combat stink bugs.
Haas certainly hopes that happens.
"It's an exciting development and what we've been waiting for — biological control," Haas said.
In recent years, the orchard's managers have used traps and pesticides to control stink bug damage.
In 2010, fruit crops in the Mid-Atlantic suffered some $35 million in damage.