The financially struggling Three Mile Island nuclear plant, unable to continue operating without a subsidy, will shut down permanently by Sept. 30, its owner announced Wednesday.
Exelon Generation said the state's failure to enact a clean-energy subsidy for nuclear power forced it to prematurely retire the 45-year-old plant, which generates enough electricity to power 800,000 homes.
Powerful industrial and environmental groups had opposed a subsidy, labeling it a "bailout" for the nine nuclear reactors in Pennsylvania.
Exelon said Wednesday it would pull the plug on the Dauphin County plant in September because a subsidy could no longer be passed before June 1, the plant's deadline for purchasing fuel.
Exelon's announcement comes as no surprise with the company having warned two years ago that premature closing was likely because of economic challenges and so-called "market flaws" that didn't reward nuclear power for being a reliable, climate-friendly power source.
The subsidy would have come in the form of a requirement, already in place for wind and solar power, that utilities buy a certain amount of electricity from nuclear plants.
It would have cost the average residential customer about $35 a year, according to the Office of Consumer Advocate, a state agency.
The shutdown will occur little more than 40 years after a partial meltdown of the reactor core in the facility's new Unit 2 reactor in 1979 forever altered the public's perception of nuclear power and became the nation's worst commercial nuclear accident.
TMI's Unit 1 reactor, which began operating in 1974, was not damaged in the accident and resumed operations in 1985. It is licensed to 2034.
"Today is a difficult day for our employees, who were hopeful that state policymakers would support valuing carbon-free nuclear energy the same way they value other forms of clean energy in time to save TMI from a premature closure," Bryan Hanson, Exelon senior vice president and chief nuclear officer, said in a news release.
Exelon said it will offer positions to about 675 Three Mile Island workers who are willing to relocate. About 200 live in Lancaster County.
PJM Interconnection, which runs the power grid in Pennsylvania and a dozen other states, said a deactivated Unit 1 won't cause problems for the grid.
"PJM's wholesale electricity markets will continue to maintain reliability at least cost for the 65 million people PJM serves," a spokesman said in an email.
State Sen. Ryan Aument, R-Mount Joy, had helped to lead the push for a clean-energy subsidy and said that Wednesday's announcement doesn't change his commitment.
"Make no mistake, these (competitive) pressures will soon be felt by all of the other nuclear plants across Pennsylvania, and unfortunately Exelon's announcement only serves to reinforce that conclusion," Aument said in a news release.
Aument predicted "severe impacts" to electric bills, grid resiliency and air quality unless the government acts.
State Rep. Dave Hickernell, who represents parts of Lancaster and Dauphin counties, said in a news release that his heart goes out to TMI's workers.
"I fear this is just the beginning of the end of the nuclear industry in Pennsylvania, and that other plants will close, and we will lose the most reliable and clean form of energy America is currently generating," Hickernell said.
"If we had an industry that wanted to bring 16,000 jobs to Pennsylvania, as a Legislature we would bend over backward to make that happen," he added. "But we weren't willing to do anything to save family-sustaining jobs that are already here."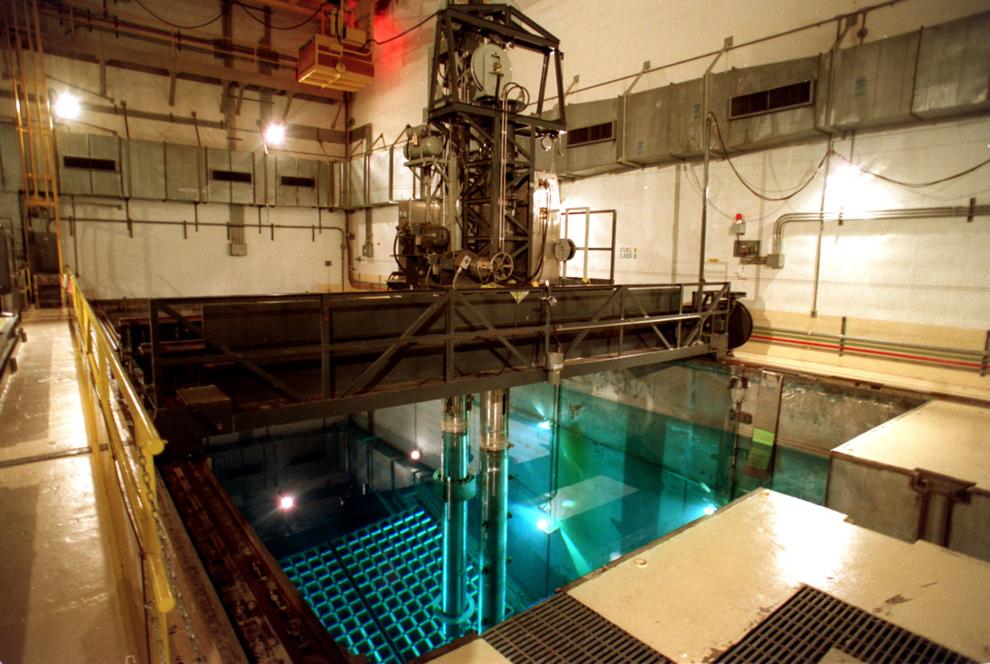 State Rep. Tom Mehaffie, a Republican who represents Lower Swatara Township in Dauphin County, called the news "a punch in the stomach" for construction workers who will no longer refuel the reactor.
Mehaffie led the unsuccessful push in the House to legislate clean-energy subsidies for the nuclear industry.
"Some of my colleagues in the Legislature ran out the clock, and the loss of 675 family-sustaining jobs in Dauphin County is on them," Mehaffie said.
Gov. Tom Wolf, who had been noncommittal on a nuclear subsidy, called Exelon's announcement "unfortunate."
The governor said he ordered a "rapid response team" to assist workers transition to other jobs or careers.
Wolf added that he's hopeful Pennsylvania can continue a conversation "about preserving and growing Pennsylvania's carbon-free energy footprint."
Stephen Mohr, chair of the Conoy Township supervisors, called the closing "a sad day for all of Pennsylvania" and the two dozen TMI workers who live in the township.
But he said the workers are well educated and energetic people who will find other work.
"It seems like a large waste to have an industrial site sitting over there doing nothing when it could be producing electricity very efficiently and non-polluting," Mohr said. "We're still going to have to look at it for the rest of our lives."
Joe Gusler, president of the Central Pennsylvania Building & Construction Trades Council, called the mothballing of TMI "a stinging blow" to construction workers who worked during refueling and maintenance outages.
"Those jobs are now gone forever," Gusler said.
York County Commissioner Chris Reilly expressed disappointment with Wolf and the Legislature for not acting, but said the push for policy changes does not end.
"It may be too late for TMI, but we need to do all we can to preserve the rest of the state's nuclear fleet," Reilly said.
After TMI closes, Pennsylvania will be home to eight reactors at four plants, including Peach Bottom in southern York County.
The federal Office of Nuclear Energy said closure of Unit 1 will bring the U.S. fleet to 97 reactors and remove more than 830 megawatts of electricity from the grid.
PPL Electric Utilities, which no longer operates nuclear plants, opposed subsidizing nuclear energy in Pennsylvania, saying it would cost its 1.4 million customers $130 million a year and make Pennsylvania less competitive.
Promoting low or carbon-free energy sources should be "market based, economy-wide and long term in scope, while maintaining an electric power supply that is stable, safe, reliable and, most importantly, affordable," Joe Nixon, PPL spokesman, said in an email.
He called the proposed subsidies "a tax meant to rescue nuclear energy, even subsidizing profitable nuclear plants."
The natural gas industry, some consumer groups, including AARP, and large industrial users of electricity also opposed a subsidy.
In addition, environmental groups didn't back the legislation because the proposed subsidy wasn't tied to a plan to boost renewable energy production and to cut back on energy-related carbon emissions.
Other groups questioned whether nuclear power in Pennsylvania — beyond Three Mile Island — needed a financial rescue. They cited a study that found most plants are profitable.
Nearly 40 percent of the electricity produced in Pennsylvania comes from nuclear power. More than 27 percent of that is exported to other states.
Staff writer Tim Stuhldreher contributed to this story.