LancasterOnline readers were drawn to a variety of stories about Lancaster County this year, from an Eagle Scout's disappointment in President Donald Trump's National Boy Scout Jamboree address to a moving obituary that detailed a Lancaster woman's battle with addiction.
Here are the top 10, most read stories of 2017.
---
1. An Eagle Scout reflects on Trump's Jamboree speech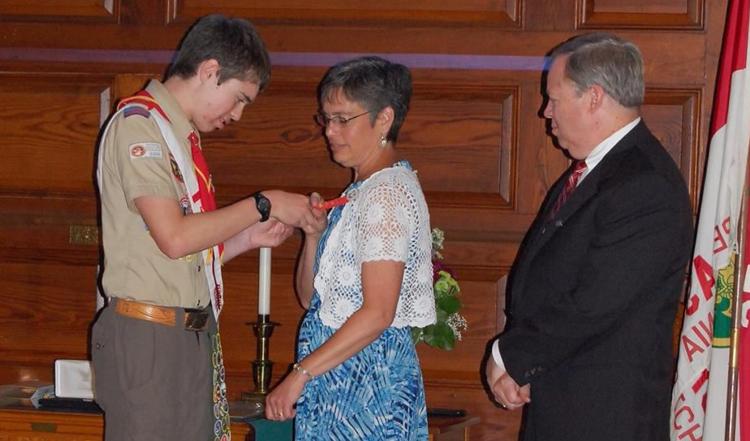 Benjamin Pontz, a 2015 Eagle Scout from Troop 56 in Strasburg, garnered national attention in late July with his editorial response to President Donald Trump's address at the National Boy Scout Jamboree in West Virginia.
In his viral op-ed, Pontz voiced his disappointment in the president's rhetoric, the attendees' general response and the subsequent media coverage, calling the overall message exploitative, divisive and self-promoting.
"Each group — presented with a unique opportunity to celebrate values that should guide our nation — displayed an appalling lack of self-control," Pontz wrote.
---
2. Obituary for Stephanie M. Evanko
Stephanie M. Evanko, 32, of Lancaster passed away Feb. 15, following a 17-year struggle with addiction. Her obituary contained a poem she penned in April 2013, addressed to her friends and family, describing the thoughts and emotions surrounding the daily challenges she faced.
"I ask myself over and over what it will take, I can't keep living this way, not only for me but for my daughter's sake," Evanko confessed in her letter. "She'll go & visit my grave and constantly question just why I couldn't behave."
The obituary concludes the following rationale from her family for including the poem: "If Stephanie's words touch one person's life, her life will not have been in vain."
---
3. 'It burns, it burns': Children rushed to hospital after drinking caustic substance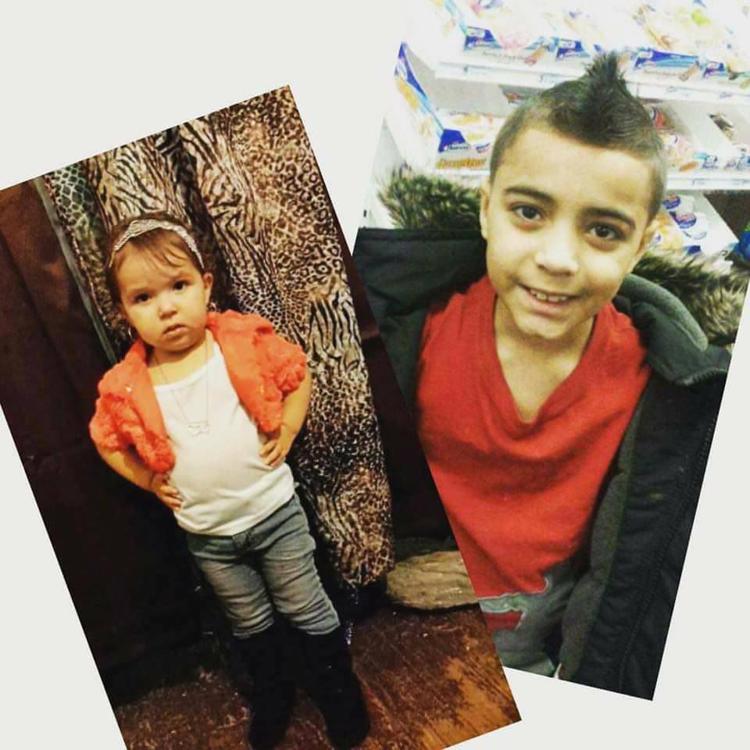 Richie Zaragoza's 10th birthday in early March turned to tragedy when he vomited blood and complained of severe burning in his throat after drinking apple juice at Star Buffet & Grill, 2232 Lincoln Highway in East Lampeter Township.
He and his 4-year-old half sister Ginaya Mercado, who also drank the juice, were hospitalized for about two weeks as police and other agencies investigated the incident.
Tests determined the children were sickened by crystal lye that somehow got on the foam cups in which the restaurant served the juice.
Zaragoza's family posted about the incident on Facebook, sparking hundreds of comments expressing sympathy for the children and outrage over what they suffered.
An inspection by the state Department of Agriculture found no imminent health threats, but instead closed the restaurant for building code violations. Star Buffet reopened about a month later.
Zaragoza's father filed suit against the restaurant in September, seeking compensation for hardships the family faced, including the boy's prior health issues made worse by the contaminated drink.
---
4. KKK rally planned Saturday in southern Lancaster County; Friday teach-in organized in response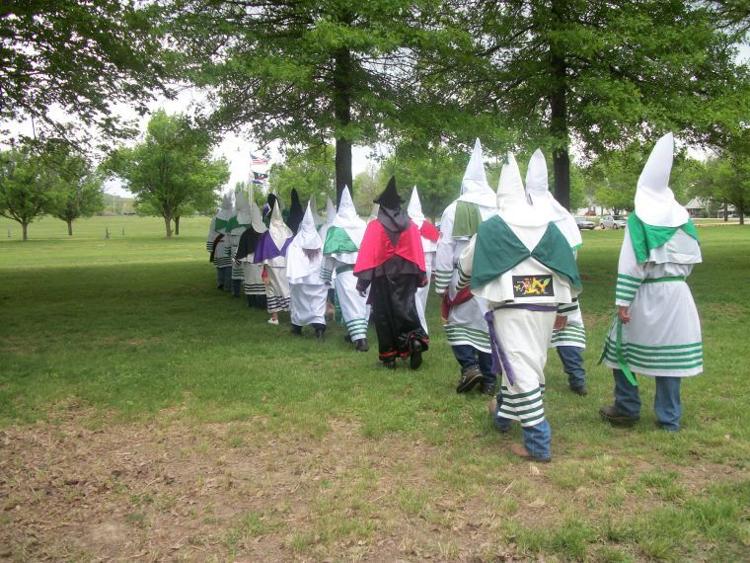 An anonymous source from a chapter of the Ku Klux Klan told LNP + LancasterOnline in mid-May that the group planned to gather between 100 and 200 people for a cross lighting at an undisclosed location in southern Lancaster County.
Reports reached Quarryville police and the county district attorney's office, which couldn't confirm any concrete evidence of the gathering.
The Southern Poverty Law Center essentially attributed the reports to a national uptick in Klan activity over the last few years.
Professors and equality activists at Franklin & Marshall College took the reports as a credible threat and planned workshops on white supremacy, racial inequality and bias at First Reformed United Church of Christ in Lancaster.
Professor Amanda Kemp, one of the organizers, said the workshops were a way to convert the fear of a nearby Klan meeting into an educational opportunity for local residents.
---
5. Feds investigating Manor Township house explosion that left 1 dead, 3 injured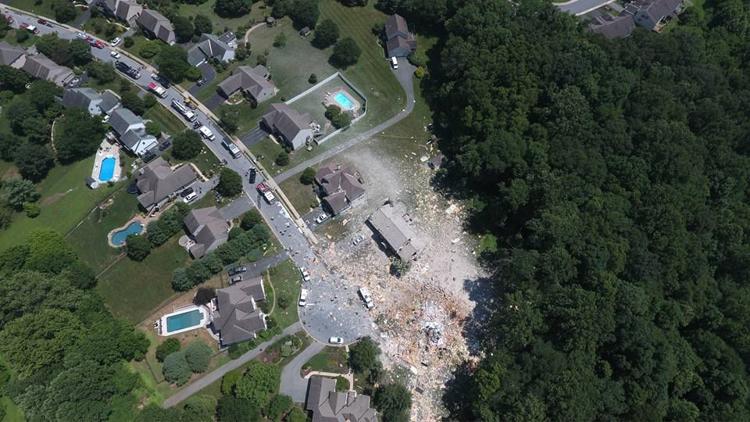 A UGI Utilities worker was killed and three other people injured in early July when a gas explosion destroyed a home on Springdale Lane in Manor Township. 
Workers were investigating a gas leak at the location. The state Public Utility Commission turned over the investigation to federal authorities.
Witnesses described the scene as "mayhem." An initial "fireball" started residual fires in the home, which firefighters extinguished after pulling victims from the debris.
Four surrounding homes were damaged in the explosions and were since condemned.
Residents on that block went without gas and electric service that night before fire officials confirmed it was safe to turn utilities back on.
---
6. Chicago news anchor mispronounces Lititz on live TV broadcast of Pa. Dutch Country town names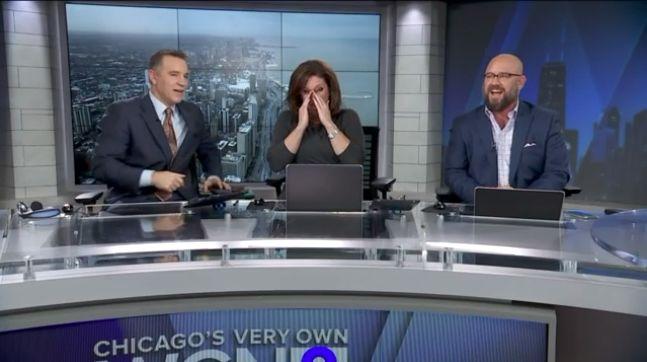 Chicago WGN anchor Robin Baumgarten shared a laugh with fellow anchors on air after she mispronounced "Lititz" in a list of towns in "Pennsylvania Dutch Country."
The anchors then tackled other "delightfully-named" towns, including Blue Ball, Intercourse and Bird-in-Hand.
Word of the flub reached Lititz police, spurring the department to reference the clip on its Twitter account.
WGN Morning News tweeted back, challenging Lititz police to try and pronounce the Chicago street name "Goethe."
---
7. Football parents and others in the stands under the Friday night lights: Please watch the marching band
LNP Opinion Editor — and proud wearer of a "Marching Band Mom" pin — Suzanne Cassidy gave readers a behind-the-scenes glimpse of band life and hoped to inspire more respect for the hard work and sacrifice involved.
In her column, she describes "banders" marching for days in the heat, practicing shows, running laps to get in shape, with parents and band directors on hand to keep them hydrated.
"I understand that the parents of football players are at games to see their kids play, as I am there to see my bander perform," she wrote. "But while your kid is blocking and tackling and running downfield, I am in the stands, cheering for him. I'd like to see the favor returned."
---
8. Significant hunting changes move ahead for 2017-18 PA seasons
The Pennsylvania Board of Game Commissioners approved changes in late March affecting the 2017-18 hunting year.
The commission announced a new mandate requiring adult and senior pheasant hunters to purchase a $25 stamp in addition to their hunting licenses.
Other measures included a statewide archery bear season to occur during archery deer season and allotting a first-ever fall season for turkey hunters in Lancaster County.
The commission also announced that only antlered bucks would be legal statewide for the first five days of the firearms deer season, except in Special Regulations Areas.
---
9. Coroner identifies 27-year-old mother killed in crash near Manheim; 2 toddlers injured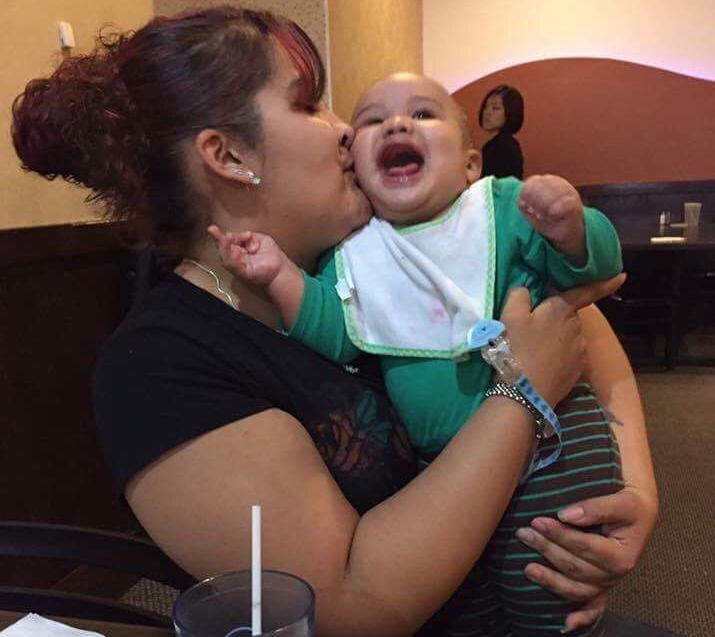 Melody M. Irizarry, 27, was pronounced dead July 24 after her car and a tractor-trailer collided on Route 72 in Penn Township.
Rescuers pulled her two toddlers from the back seat of her vehicle, which witnesses said came to rest partly under the rear tires of the trailer.
The truck driver, 47-year-old Carlos Rodriguez of Lancaster, was not reported to have any serious injuries. 
Irizarry was traveling north on Route 72 when she crossed the center line for unknown reasons and drove into the path of the southbound truck, police said.
Rodriguez and Anthony Cressler, a Morgan Automotive worker, were among the first to help pull the toddlers out of the wrecked car.
---
10. Alec Kreider commits suicide in prison, was serving 3 life terms for brutal Manheim Township killings
In late January, 25-year-old Alec Kreider hanged himself in a state correctional institution at Camp Hill.
Kreider was one of Lancaster County's 13 juvenile lifers eligible for a resentencing hearing at the time. The hearings were delayed, however, as the county was waiting on a Supreme Court decision re-evaluating "life without parole" sentences.
He was serving three consecutive life sentences for the fatal stabbing of a Manheim Township couple and their son in 2007.
Police said Kreider was 16 when he killed Tom, Lisa and Kevin Haines in their bedrooms on Peach Lane. The sole survivor, Maggie Haines, was able to escape the home unharmed.
Kreider reportedly admitted the killings to his father, who turned him in a month later.
---